1xBet has gained recognition as one of the broadest online sportsbooks around. The Curacao licenced operator has drawn the attention of more than 400,000 punters thanks to their several hundred markets to wager on over 70 listed sports,such as football, baseball, rugby, horse racing, Olympics, boxing and novelty options ranging from Aussie rules, table tennis to politics, and even the weather.
Gamblers won't fall short of action as 1xBet sportsbooks also offer blackjack, roulette, and its variations for regular, or live gaming with real dealers to improve the gaming experience. Their diverse offering is paired with great banking options, allowing customers to deposit and withdraw using credit cards, bank transfers, e-wallets, or cryptocurrencies such as Bitcoin, Ethereum or Litecoin.
The 1xBet account registration process is simple, and again, it offers several options to create an account and enjoy the bonuses from your first deposit: from a one-click sign up for immediate access, or the convenient social media sign in, to access your new 1xBet account.
Sign-Up with 1xBet
How to Register with 1xBet

The 1xBet online registration process offers four options for new customers to create their accounts confidently and without registration fees.
One-click sign up
As easy as it sounds, 1xBet offers the possibility of creating an account by simply selecting your current country and currency to immediately obtain a username and password (which can later be modified) and a promotional code if available. This option is great for punters interested in looking at how the 1xBet sportsbooks work before committing all their details.
Phone Number sign up
This 1xBet online registration method goes a step further than the One-click sign up. After selecting your country and currency you must include a phone number. After clicking the create account button you will receive a text message with a 6-digit code. Once you have received that code you must introduce it in the following 45 seconds before it expires. This will entitle you to choose a username and password in addition to having verified your phone number for log in.
Email sign up
This a much more straightforward process and results in a complete 1xBet registration. Apart from your Country, city, currency and phone number, other personal details required are:
Email address
First Name and Surname;
Date of birth;
Personal document (passport, ID card) and its issue date;
A custom password and its confirmation;
A promotional code if available.
An email will be sent to the address you provide with a confirmation link that must be verified in the following 72 hours. Once complete, you can access your1xBet account with your email address as your username.
Social media sign-up
This method of registration is the same as the phone number sign up, but you can create your account using oneof the following platforms:
Apple ID;
Vkontakte;
Ondoklassniki;
Google+;
Yandex;
Email;
Telegram.
Once your account is created a screen will show your username and password, so you can save them. The benefit of this account is that you can login with your social media account just by selecting the one you used for registration.
In all cases, you must complete your 1xBet profile details to verify them, as the sportsbooks follow Strict Know Your Customer standards to protect their customers and ensure that only legitimate users are the ones enjoying all the bonuses and promotions that 1xBet has to offer.
How to register with 1xBet via Mobile App?
Sign-Up with 1xBet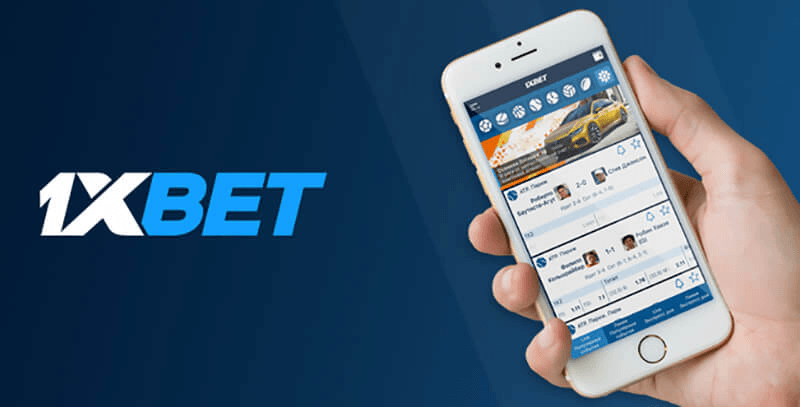 1xBet mobile registration can be done through its dedicated app for Android and iOS devices. To run the app, User must have operating system version of 5 for Android or better, and iOS 11 or better for Apple users. Creating an account is no different than the steps previously described but adapted to the mobile features:
One-touch sign-up;
Phone Number sign up;
Email sign-up;
Social media sign-up.
One interesting feature of the 1xBet account app is the possibility to use the camera toscan aQR code and log in to 1xBet. Also, devices supporting Face ID recognition can add an extra layer of protection to their 1xbet login
How to Make a Deposit on 1xBet
Create a 1xBet Account
1xBet has oer 150 deposit options with several currencies for their worldwide customers. Unless you are located in a restricted region, you will have several options to make your first deposit. Some of the most popular options to deposit are:
| METHOD | OPERATOR | MINIMUM AMOUNT* |
| --- | --- | --- |
| Credit/Debit card | Visa, Mastercard | 1.5 USD/EUR |
| e-wallet | Neteller, Skrill, EcoPayz | 1.5 USD/EUR |
| Money transfers and Mobile Phone Shops** | Western Union | 1.5 USD/EUR |
| Cash, Internet Banking and bank transfers* | Local banks | 1.5 USD/EUR |
| Cryptocurrency*** | Bitcoin, Etherium, LiteCoin, Monero, Nem, Bitcoin Cash | 1.5 USD/EUR |
| Prepaid Card | Paysafe, AstroPay | 1.5 USD/EUR |
| e-Vouchers | Varies according to region | 1.5 USD/EUR |
* Depending on your country, the amount may vary and this amount can only be taken as a general reference.
** Deposits are made using a local payment processing company. Once selecting the desired amount and method, a ticket will be sent to your email with the complete instructions to process it.
*** Cryptocurrencies are a quick and discrete method to fund our account, but extra care must be exercised as you cannot transfer from one different cryptocurrency to another. This means that Bitcoin can only be transferred to another Bitcoin wallet address and trying to deposit from Bitcoin to Bitcoin Cash or Monero will result in the loss of your deposit.
How to Claim the 1xBet Bonus

Sign-Up with 1xBet
At the very start of your account registration process, you have the choice of selecting a 1xBet welcome bonus.
For gamblers, 1xBet offers a welcome bonus of 100% on your first deposit up to €100, whilst casino lovers also benefit from a 100% bonus on their first deposit up to €1500 plus 150 free spins.
Before rushing to make that first deposit, new customers must complete their account personal profile and verify them to earn their 1xBet registration bonus.