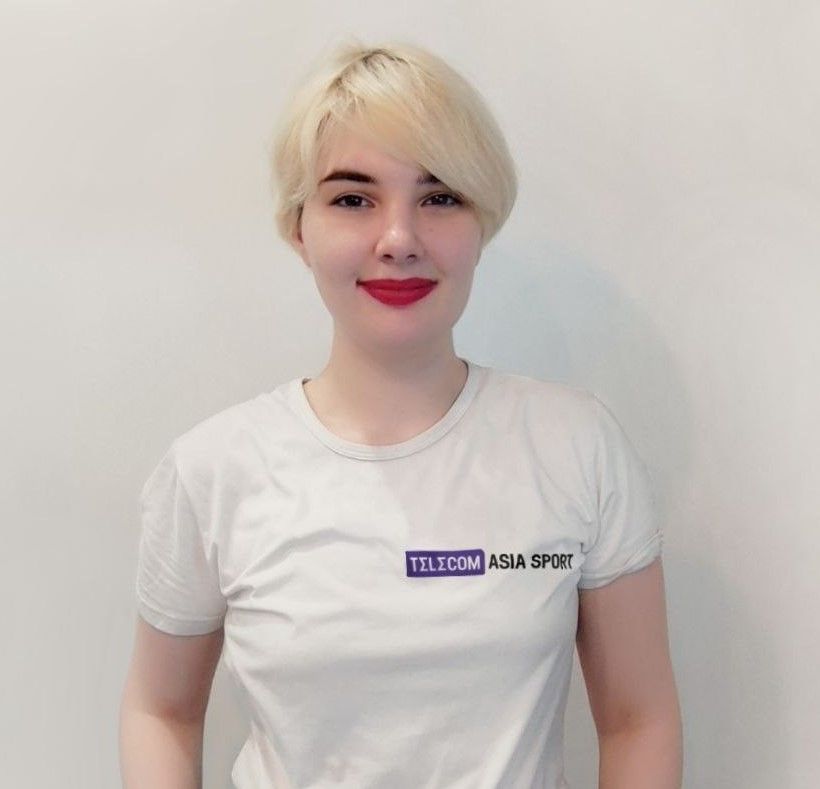 The European qualifiers for The International 12 are about to start. 11 teams will participate in the competition, and each of them expects to win. One of them is Level UP, where the famous "Daxak" plays. This year, the cyber athlete played in HellRaisers, but he didn't get along with the other players and decided to create his own team in the European region. The team was named Level UP and has already entered Division 1 in Europe. It is now one of the favorites for the regional qualifiers for The International 12. "Daxak" has every chance of making it to the biggest Dota 2 tournament of the year. Telecomasia.net explains how "Daxak" assembled his new team, what are their strengths, and what are Level UP's chances of qualifying for The International 12.
Bet on Dota 2 with 1xBet
"Daxak" at The International 11
Nikita "Daxak" Kuzmin is best known as a streamer whose live streams used to attract thousands of viewers. However, he also had a rich background in cybersports. The player decided to return to the big game after Team Spirit's resounding victory at The International 10.
"Daxak" and another famous cyber athlete, Akbar "SoNNeikO" Butaev, decided to form a team. The guys created a very strong team with mostly young players. At that time Nikita completely stopped streaming and focused on his cyber sports career.
First "Daxak" and co. played as Winstrike team, and then they were signed by BetBoom team. The guys played well both in their home region and on the international stage. In the end, they made it through the regional qualifiers to The International 11 (although they were far from the favorites) and beat Virtus.pro 3-0 in the grand final.
It looked like the guys were on a roll, but in reality there was a serious conflict between "Daxak" and "SoNNeikO". Each wanted to be a leader and disagreed with the other's approach to the game and team building.
Before qualifying for TI, "Daxak" wanted to leave the team because of the difference in our perspectives, like I'm not making valid arguments. Just so you know, you need every argument there is to convince Nikita. We had the option of either kicking him out or following his scenario. If we chose the first option, we wouldn't have a normal carry, and even if we took another player, he would still be worse than the silent Nikita. If we chose the second option, I'll have to back off: I'm not going to promote my style, my vision, I'll just be trying to please Nikita, and we'll all have to agree that he's in charge.
Still, according to "Daxak," he didn't feel like a leader at The International. The team did not listen to him, and the results were unsatisfactory, even though the BetBoom team played quite well. They were simply throwing the games they were winning, making life difficult for themselves.
Eventually, the team ended up in the replays, lost there and dropped out of The International 11, taking the last place in the tournament. It wasn't a terrible result for the new team, but the guys obviously wanted more. After the championship BetBoom Team completely fell apart, and "Daxak" and "SoNNeikO" vowed to never play in the same team again.
Bet on Esports with 1xBet
The point of this story is that both of us wanted to win, just in different ways, and we couldn't come to an agreement. Who's right? I think I am, and he thinks he is. We don't know the truth. There was a lot of bad and good things in this story. Life goes on, it was a valuable experience. Thank you all for supporting us.
"Daxak" didn't get along with HellRaisers players
After The International 11, "Daxak" joined the new lineup of HellRaisers, which was very promising at that moment and aspired to win. HellRaisers took third place in the first DPC season. HR lost only to the main leaders of the division - BetBoom Team (0:2) and Team Spirit (0:2).
HellRaisers were preparing to go to The Lima Major 2023. But once again, there was some friction between "Daxak" and everyone else on the team. We are mostly talking about the coach Aleksandr "Nofear" Churochkin. As a result, "Daxak" gave the organization an ultimatum - to lose him or to lose "Nofear". HellRaisers players sided with the coach and kicked their carry.
Aleksandr is a man who doesn't really like to be held accountable for his words. He used to say that he was in charge of everything, he would do this and that: "The team is not green, you just need to relax and play". Of course, that was absolutely not the case. I had to do a large amount of work, at BetBoom level. Before "Nofear" kicked me, he started to gaslight me and told me that I *** [played badly] and not doing anything, even though before that he had told me what a good player I was.
Bet on Dota 2 with 1xBet
"Daxak" was unhappy with almost everything, starting from the work of his coach to the atmosphere in the team. Other players responded to him in the same way. They kept quiet in front of Nikita, and when he went to bed (earlier than everyone else), they would start discussing games, strategies and watching replays. The players did this because they wanted to avoid criticism from "Daxak", and criticizing was his favorite thing to do. Overall, HellRaisers was a complete mess, and the guys couldn't play together anymore.
It should be noted that HellRaisers offered Nikita to play together at The Lima Major 2023 (after all, they were selected for the tournament by joint efforts), and then split up. According to "Daxak", he asked for a clear delineation of roles and responsibilities to prevent further conflicts, but he didn't get a response. He was kicked out the day before the team bought the tickets to the major - the club's CEO informed him about it. None of the players wrote to him.
I'm not going to the major. That's a funny story. Maybe there was a reason why I was told not to join HR, but anyway, I've proven my point and I think I can be proud of the work I've done. Things don't always go the way we want them to.
"Daxak" made the same mistake for the second time in a row. He went to a team where there was already an established leader and a captain. Nikita thinks that he should take on this role himself. If he doesn't, it is extremely difficult for him to play. "Daxak" realizes this perfectly well, so he decided to build the next team around himself to be the only game leader.
"Daxak" assembled a new team
Bet on Esports with 1xBet
"Daxak" decided to continue his cybersport career in Europe rather than in the CIS. It is not clear what motivated this decision, but Nikita already had some experience of playing in this region. In 2020, he played in the European lineup of Ninjas in Pyjamas and even demonstrated good results. Unfortunately, due to the coronavirus pandemic, the lineup disbanded, and the organization left Dota 2 altogether.
Playing in Europe has its pros and cons. There are many strong players in this region who are willing to work hard to win, and the competition in Europe is much more intense. "Daxak" named his new team Level UP. It has the following players:
Nikita "Daxak" Kuzmin;
Artem "Lorenof" Melnick;
Mathias "OwnedMe" Huynh;
Georgii "swedenstrong" Zainalabidov;
Milan "MiLAN" Kozomara.
"OwnedMe" and "MiLAN" are experienced European players who have been playing Dota 2 for years, but have not yet been able to reach the tier-1 level. "Lorenof" was considered very talented and promising some time ago. He played in AS Monaco Gambit for a long time, and after the team disbanded, he couldn't find a new home. "Swedenstrong" only appeared on the professional scene that year, but immediately earned the reputation of one of the best supports in the CIS. And then there is "Daxak" himself - an excellent carry, who is best known for his narrow pool of unconventional heroes and great play with them. It's worth noting that the original lineup was originally assembled by "MiLAN" and not "Daxak".
Georgii "swedenstrong" Zainalabidov
"Buktop" and "MiLAN" were initially at Level UP. They met a couple times when ITB had a bootcamp with Level UP, they became friends and decided to make a team this season. So the two of them started looking for others. They had a short list of players for each position. The thing about "ATF" and "Daxak": Level UP had to choose only one. They couldn't have two of them in the same lineup. So they chose "Daxak". They called Artem to play mid lane, and I was going to be on the fourth position. Were there any alternatives to "OwnedMe", except for "ATF"? We didn't test anyone but him. There were some players on the lists, but we only played with "OwnedMe".
Bet on Dota 2 with 1xBet
Basically, Level UP is a team that has neither financial nor organizational support. That's why the guys couldn't buy a slot in Division 2 of Europe. They had to go through the qualifiers: first open and then closed. Level UP won both and got a well-deserved place in the DPC system.
Level UP did not lose heart in Division 2 of the third DPC-season. The team played very confidently and finished the regular season with a score of 5-2. Nigma Galaxy and ex-Monaspa had the same result. However, "Daxak" and Co easily handled both of these teams in the rematches, thus getting a slot in the European Division 1, and that is already a pretty impressive achievement. But Level UP will only play in the top tier next year, as there is only one tournament left in this DPC-cycle - The International 12.
"Daxak's" team is one of the favorites to qualify for The International 12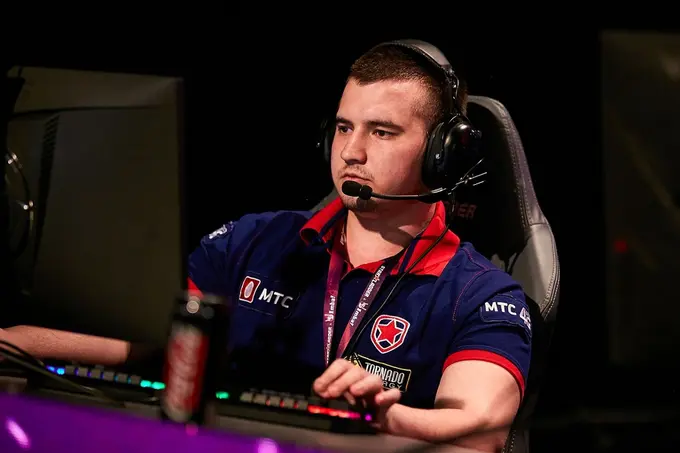 Level UP has improved a lot since its creation. You can see that the players have a great synergy. They act as a single mechanism, which is why they win. The individual skill of each player is also on point, and "Daxak" has greatly expanded the pool of his carry heroes over the past year, which gives the team additional flexibility during the draft stage.
Thanks to this, Level UP has a real chance to make it to The International 12 through regional qualifiers. The competition there is certainly insane, but "Daxak's" team can beat everyone there, especially since Level UP has already dealt with half of them during the games of Division 2. The only thing left to deal with is the worst teams in Division 1. These are OG, Entity, Nigma Galaxy, Team Secret, as well as the main favorite of the qualifiers - Quest Esports . Basically, only they can stop Level UP at this tournament.
Bet on Dota 2 with 1xBet
We should not forget that this time Valve has allocated two slots for the European region. That means that "Daxak's" chances of success are twice as high. The only problems may arise in the match with Quest Esports. Level UP has roughly equal chances to win with other opponents. So it all depends on the preparation and the mental state of the teams. We wish Level UP good luck at the upcoming qualification.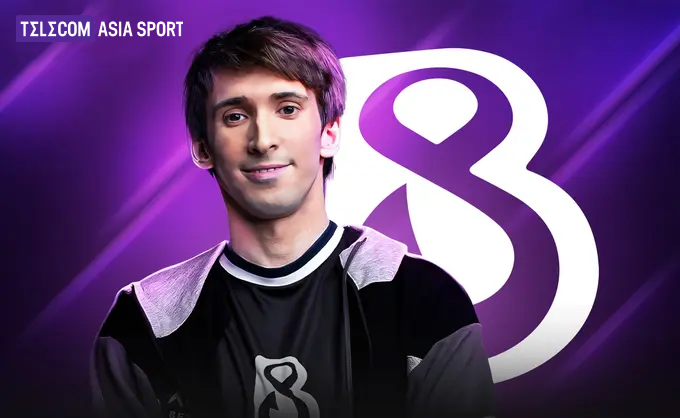 B8 Esports Was Close To Qualifying For TI 12. How It Happened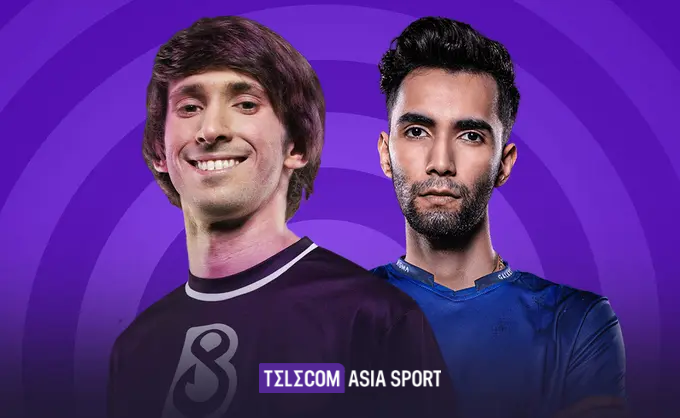 Favorites Of The International 12 Qualifiers For China And North America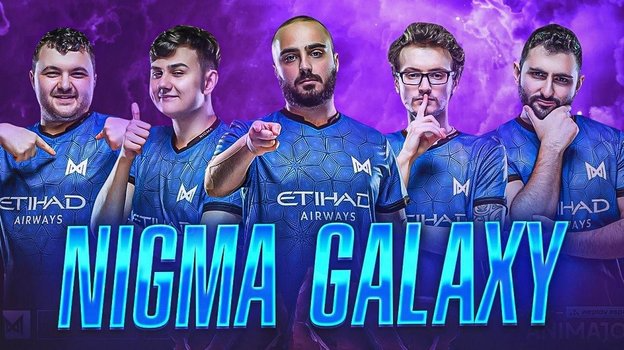 New Lineup And New Perspectives. Nigma Galaxy Makes It To BetBoom Dacha