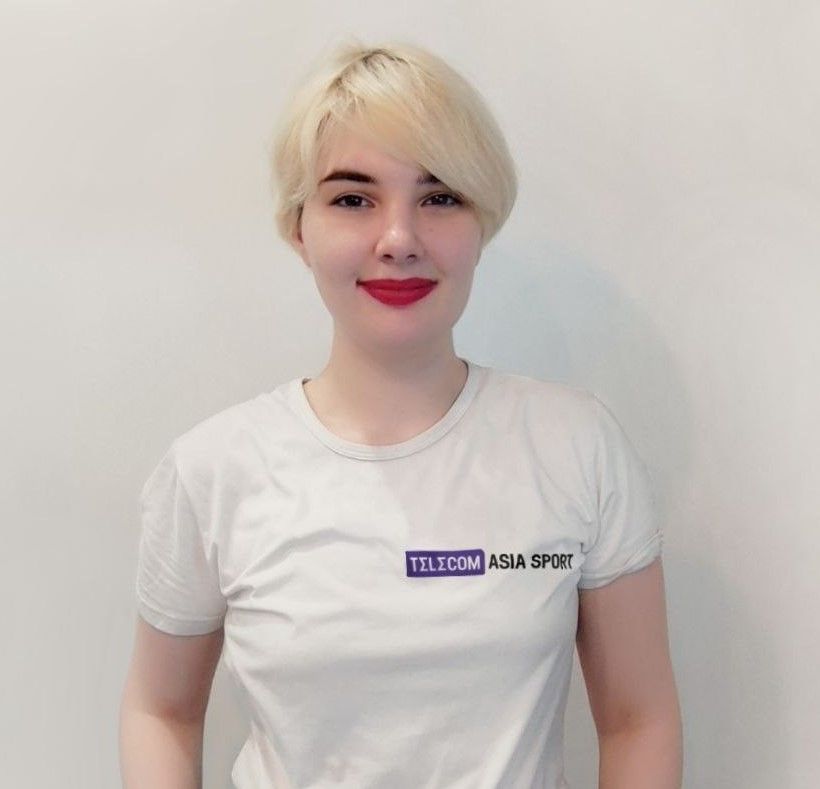 Brazilian fighter and former KSW champion Fernando Rodrigues has been actively fighting in Russia for the past few years. In an exclusive interview with Telecomasia.net, Rodrigues spoke about his impressions of Russia, his desire to live there, his ambition to become AMC Fight Night champion, the crime problem in Brazil, his football past and his disapproval of the new Brazilian president.

Bet on MMA with Bet365
"Russian and Brazilian fans are ready to kill for their fighters"
- You have had a lot of fights in Russia. Do you feel at home yet?

- Yes, I really like fighting in Russia. I've fought famous fighter Vladimir Mineev. Despite the fact that these fights were in Russia, the audience received me very well. I liked it very much.

- Which of the tournaments in Russia gave you the most vivid emotions?

- Of course, despite my defeat, I had a great fight with Vladimir Mineev. I have a lot of respect for him and I wish him all the best. I know he is at war now, so I pray for him and his family, and I thank the Dark Horse agency for helping me to win the Russian fans, Kamil Gadzhiev for always giving me a good reception, and the Russian Kickboxing Federation for the opportunity to have these fights.

Bet on MMA with Bet365
- What is the difference between the Russian fans and the Brazilian fans?

- It seems to me that the Brazilian fans are much louder. They make more noise and give more energy to the fighters, while the Russian fans are much more reserved. Also Russian and our fans are ready to kill for their fighters. I find this very pleasant. Even when the whole room was cheering for Mineev, I liked the atmosphere in the stands. I think it's wonderful.

- How are the medical examinations before the fights in Russia? Do you have health insurance?

- I have a contract with AMC Fight Nights that includes medical insurance and I have my own insurance that I can use in any country.

"The only problem for me in Russia is the cold"
- Which of your Russian opponents has the strongest punch?

- Without a doubt it's Kirill Kornilov. When I fought him, my Brazilian manager said it would be an easy fight, so I relaxed and didn't even watch his fights. He managed to knock me down with a simple jab. That was my biggest mistake, that I didn't prepare for the fight. It was a very powerful punch.

- You have a good relationship with Márcio Santos. Has he helped you to adapt to life in Russia? What advice did he give you?

- I knew Márcio's manager, the head of the Dark Horse team, a little bit. We didn't have a formal relationship at the time. He wanted to get me a fight with the AMC Fight Nights champion. Then Márcio brought us closer, he told me what a good sports family he had in Russia and I was interested. Márcio told me about his miraculous rebirth in Russia. I believed his story, and so I had a very smooth adjustment. Thanks to Márcio's recommendation and meeting my manager, I spent 45 days away from my beloved family. I had a full boot camp in Russia and I adapted well during that time. That's how I prepared for the fight with Mineev.

Bet on MMA with Bet365
- What did you enjoy the most during your time in Russia?

- I was always welcomed very well, so I can mention the Russian hospitality, good infrastructure in the gyms where I trained. I was always accommodated in good hotels, so I feel almost like at home. I am also satisfied with the way my training is going here.

- Do you want to get a Russian passport in the future, like legendary boxers Roy Jones Jr. and Jeff Monson did after they settled in Russia?

- I talked to Jeff, who always spoke very highly of Russia. I wouldn't hesitate to live in Russia, but the only problem for me is that it's very cold. Unfortunately I can't adapt to the cold weather without sunshine. But I am considering the possibility of living in Russia for a while. I talked about it with my wife and she supported me. I have plans to become the AMC Fight Night champion, take the heavyweight belt and show everyone who "Santo Forte" (Rodrigues' nickname, ed.) is.

"I am ready to fight Gadzhi for the third time when he recovers from his injury"
- What do you think about AMC Fight Nights champion Grigoriy Ponomarev?

- I watched the fights of Ponomarev and Yusup Shuaev. Ponomarev seems to be a more focused athlete to me. He punches very well, he knocks his opponents down very well. He is a strong and worthy fighter, but Santo Forte will come and take this belt from Ponomarev. I see him as my future opponent.

- Your confrontation with Gadzhi Navruzov lasted two fights. How did the dramatic change of the rules before the first fight affect your preparation and attitude to fight him? Originally it was planned to be held under MMA rules, but in the end it was held under the rules of boxing in MMA gloves.

- It was an unpleasant experience with the rule change and the result of the first fight. As a professional, I was preparing for an MMA fight. The rules were changed at the last minute, but I still won the fight. It doesn't matter what the decision was after the fight, because the referee raised my hand in the fight with Gadzhi, and it was deserved. Of course, I'm very sorry that he got hurt so badly in the rematch. I prayed for his health and wished him a speedy recovery. I was also injured before the second match, but my team and I took a chance and we were rewarded. I think the third fight in our confrontation is possible if Gadzhi recovers from his injury.

Bet on MMA with Bet365
- You have tried boxing, MMA and kickboxing. What is the most comfortable fighting style for you?

- Of course I like MMA the most. It's my main passion, but I also have a brown belt in Brazilian Jiu-Jitsu. I always train in that discipline as well. I love wrestling and I even train with one of Charles Oliveira's teammates. Of course, I'm first and foremost a warrior who loves to fight, competes and feels intense emotions in every fight, so I feel comfortable fighting under any rules. I've also heard about pop MMA in Russia. I don't know what rules they use yet, but they say they get a lot of views and a lot of hype, so maybe I'll try it soon. I'm waiting for some serious offers from pop MMA promoters.

- You're a former Brazilian kickboxing champion. In which years did you compete in this discipline and what were your results?

- In 2012 I trained in kickboxing and became the Brazilian champion. In 2013, I started doing MMA, but I was also the kickboxing champion of São Paulo state.

Bet on MMA with Bet365
"In Brazil, you have to be careful and know where you can't go"
- You've been to a lot of countries in your MMA career: Russia, Poland, Japan, etc. How does it feel to be a touring fighter, brought in to fight local stars and yet not cheered for?

- I've never been a home fighter. I've always been interested in conquering other countries. I love to explore other cultures, I love to represent my beloved homeland Brazil all over the world. I try to put on good shows and win the hearts of many fans. I am Santo Forte and I want to carry my light around the world.

- São Paulo is the biggest city in Brazil and Moscow is the biggest city in Europe. Can you compare how these two metropolises are similar and how they are different?

- São Paulo has long been known as the "stone jungle". It's a huge city where you can find almost anything. If you compare it to Moscow in terms of infrastructure and mobility, it's harder to live there. We have very big traffic jams, even bigger than in Moscow. We don't have the same comfortable infrastructure as the Russian capital.

- During the Olympic Games in Brazil, there was a serious problem of street crime, which affected many guests of the Games. How serious is this situation in São Paulo now? Isn't it dangerous to walk the streets at night?

- Unfortunately, it really is a big problem. In Brazil, we have to be careful and know where we can and cannot go. We have elections coming up in São Paulo and there will be a new governor. I hope that with his arrival the situation will change for the better. But unfortunately, unlike in Moscow, we have problems with safety.

Bet on MMA with Bet365
- Have you ever had to use your skills on the street to defend yourself or protect others?

- Fortunately, no. So far there haven't been any such incidents. But sadly, martial arts experience may not be useful when confronting outlaws who might attack, because they often have guns, and it's difficult for even a professional athlete to defend himself.

- In this situation, is it better to accept the criminals' demands rather than resist them?

- I would probably go all the way and not surrender, but for ordinary people with no skills who are scared, it's easier to agree to the demands of criminals. But it's a complicated question. What can a person do against a gun?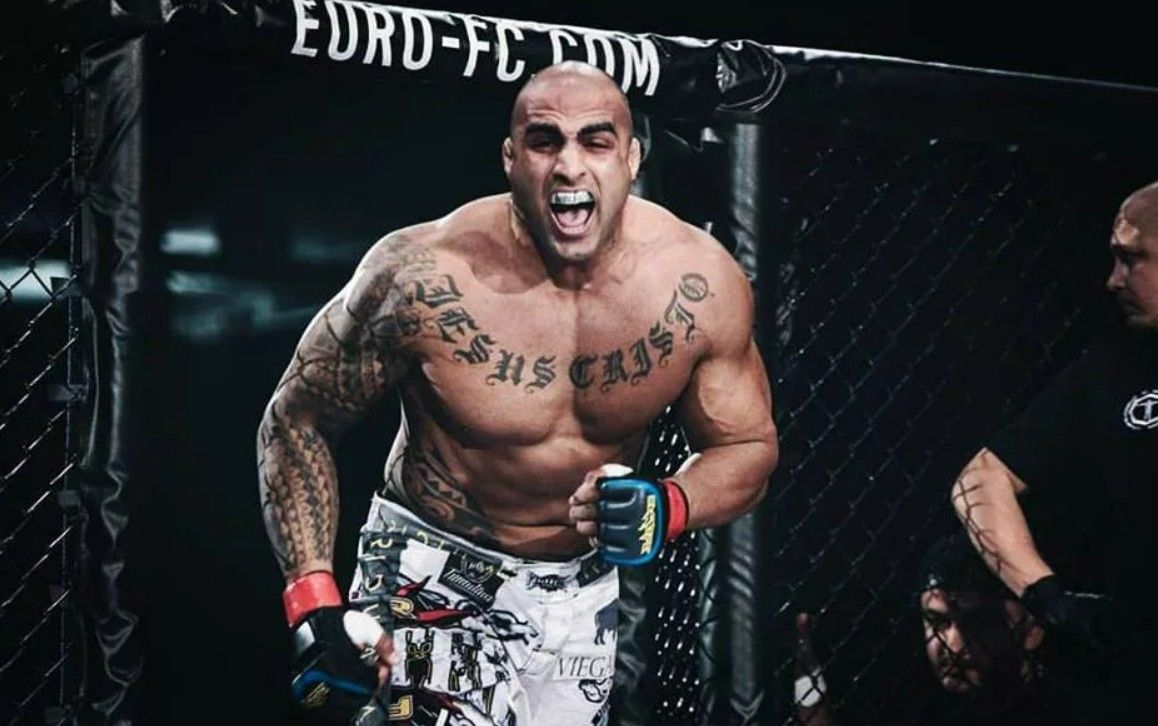 "In his fourth fight, Pereira will knock out Adesanya again"
- What do you think about the prospects of your friend Marcos de Lima in the UFC?

- I've been training with him for ten years. On April 29th he will fight again (against Waldo Cortes-Acosta - editor's note). We are going to spar with him in Brazil and prepare for it. I think he has a chance to win the fight and of course I want him to win.

- Why are there almost no top heavyweights left in Brazil when there are title contenders or champions from Brazil in almost every division?

- Good heavyweights who have discipline and know how to fight are rare. But I want to make a bold statement that we will soon have a fighter in our Dark Horse team who will be one of the best heavyweights in a few years. I can't tell you his name yet, but I can tell you that he is a very strong puncher and he will be a great fighter in the future.

- The best Brazilian puncher right now is UFC middleweight champion Alex Pereira. Can Israel Adesanya beat him at the fourth attempt?

- I've had a chance to spar with Alex. He's a very strong, powerful fighter. He takes all kinds of punches and can withstand them. I understand that Adesanya is a very strong opponent and he trains a lot, but it seems to me that the mental factor plays a big role here. After all, they had three fights and two of them ended by knockout. I think the fourth fight will also end with a knockout and the belt will stay in Brazil.

Bet on MMA with Bet365
"If it weren't for the glamor, Neymar could be the best in the world"
- It is commonly believed that everyone in Brazil knows how to play football. Have you ever played football?

- I love football and I am a passionate fan of the Santos team. I played professional football until I was 14 and I was a goalkeeper and then I switched to MMA. Now I think MMA is overshadowing football because a lot of guys are more interested in martial arts. Although, of course, football will always be the main sport in Brazil. Our whole team loves it, and sometimes we talk more about football than fights.

- What was the reason for Brazil's unsuccessful performance at the World Cup in Qatar, and how did the country react to such a result?

- Unfortunately, this World Cup took place at a time when we had an unfavorable political situation in our country. I hope that the president we elected will not be able to go through the whole cadence, because without any state support and a normal mental state of the people, it will also affect professional sports. I hope that by the next World Cup we will have a different government and a different support, people will be more calm and balanced, and we will win.

Bet on MMA with Bet365
- And how did Lula win the election in the first place, with so many athletes and other celebrities speaking out against him, and with some big protests?

- Politics is always complicated. Just so you understand what we had going on, Brazil was under the rule of this president for 16 years. All that time was marked by corruption scandals and the most massive embezzlement in the history of our country that took place in the government sector. It is not clear how this man can become president again after what he has done to the Brazilian people, when his guilt has been proven and the sentences have been carried out. But Luiz Inácio da Silva became our president again. I don't know how you can accept that and talk about it calmly.

- The king of football, Pele, recently passed away. Who do you consider to be his main successor in Brazil and the best modern footballer?

- It's hard to say, because no one can compare with Pelé. I see that Neymar is a very good athlete, a footballer capable of becoming the best in the world, but the glamor around him distracts him. He loses focus and drifts away from professional football. If he had the discipline and concentration that Lionel Messi and Cristiano Ronaldo have, he could have reached great heights as a professional.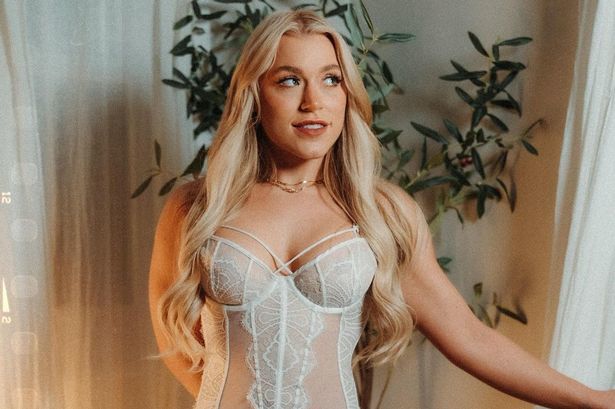 Porn actress and OnlyFans star Elle Brooke who switched from adult films to boxing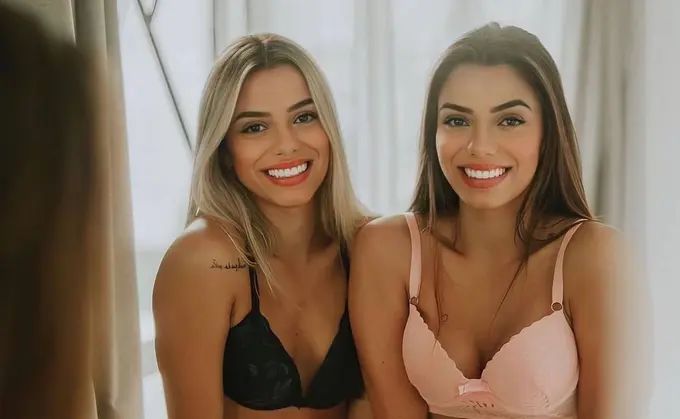 Is Neymar a Bad Pickup Artist? He Tried to Hit on Volleyball Twins, but They Turned Him Down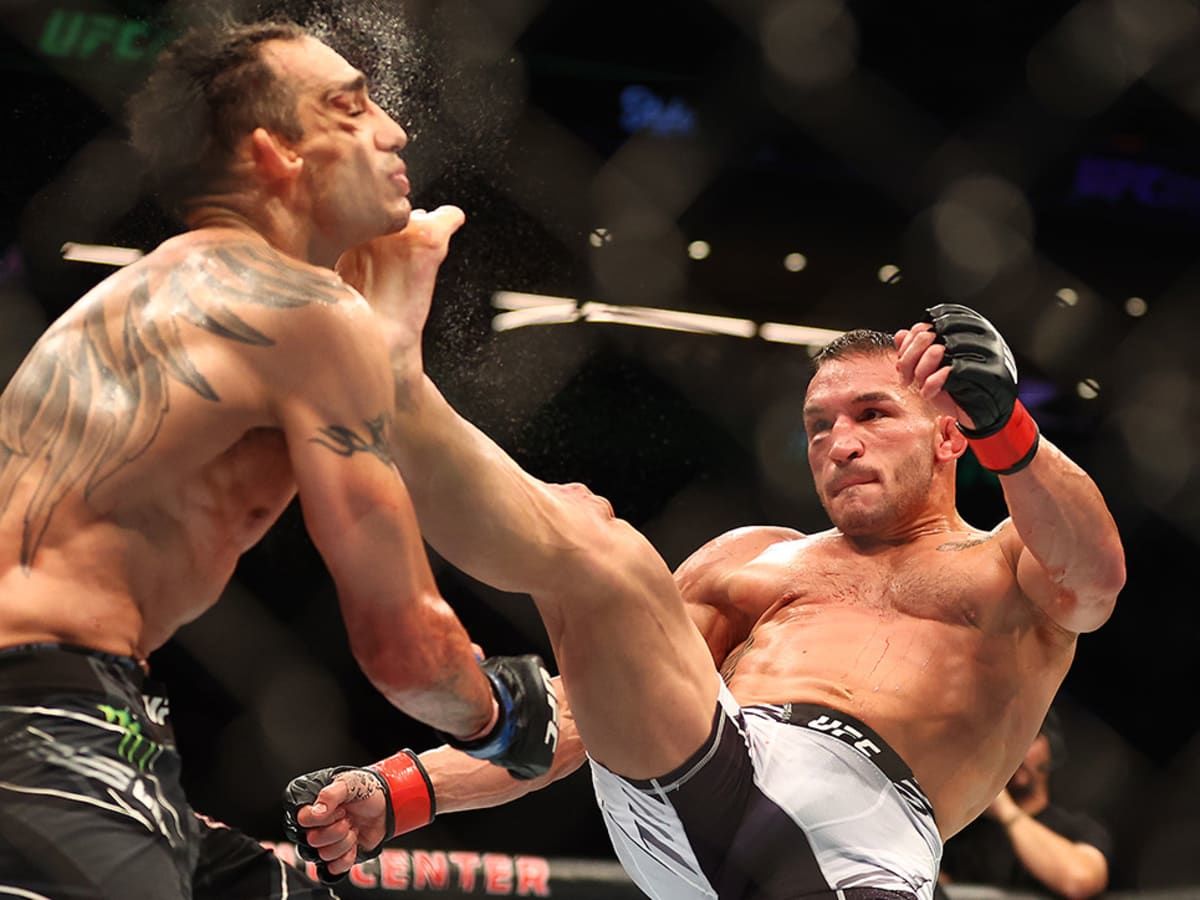 Deadly Beauty: Top 10 Rare MMA Knockouts