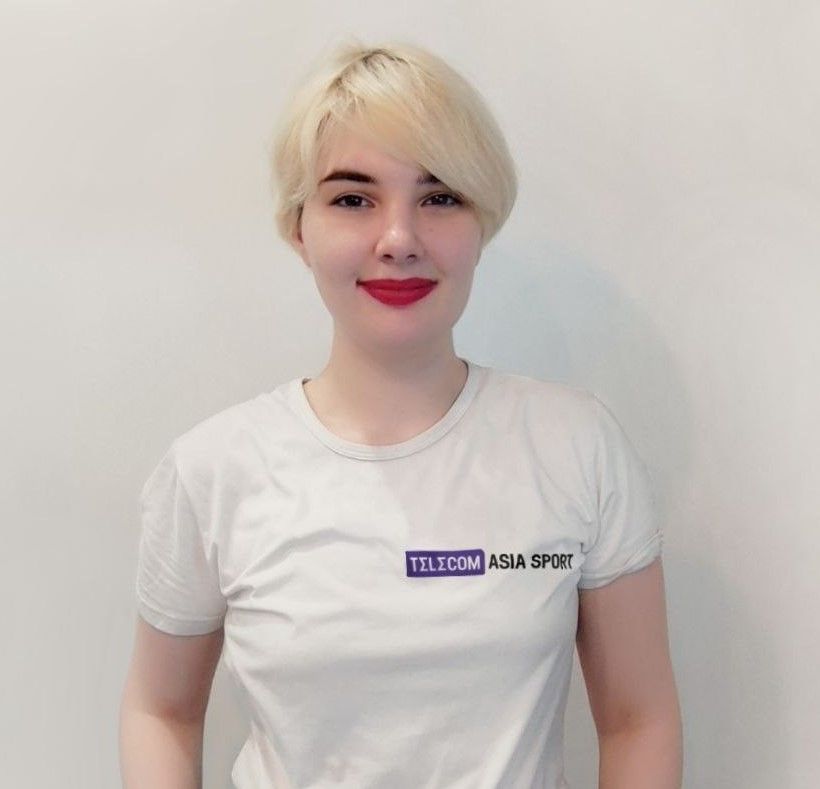 Former UFC heavyweight Aleksei Oleinik returned to Russia and lost to Oli Thompson in an exhibition fight under rules similar to MMA. He is expected to make his boxing debut soon.
Bet on MMA with 1xBet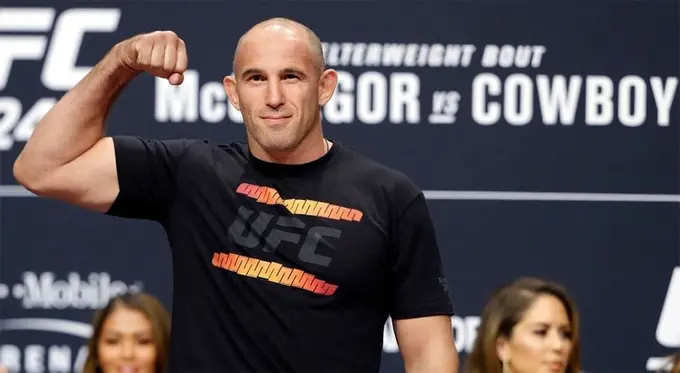 In an exclusive interview with Telecomasia.net, Oleinik talked about:
Oli Thompson's well-deserved victory;
Alexander Shlemenko's signature move;
the lack of fighters in the UFC heavyweight division;
the prospects of Sergey Pavlovich.
"The next opponent is bigger, heavier and broader than me"
- Alexei, it was announced that you will have several boxing fights. How many and where?
- It's five fights. I signed a boxing contract with the representatives of the Kazan Kremlin Cup. This tournament has been held several times. It is planned to take place on August 26. I can honestly say that I am sparing no effort in my preparations.
- Can you tell us the name of your opponent?
- I don't remember. He's a big guy from Karachay-Cherkessia, ten years younger than me. A little taller, a little heavier, a little broader than me. A big and strong guy, but not a professional boxer, so he's also making his debut or it's his second fight.
Bet on MMA with 1xBet
"I don't like to blame anyone for my mistakes"
- Regarding the fight with Oli Thompson, you complained that the rules had changed and wrestling on the ground was forbidden. We were told that it was allowed, how did you resolve this issue? Will you continue to perform there?
- I don't know. I don't plan to do that in the next few months. I had no complaints, everybody had complaints but me: my fans, coaches, seconds and so on. But not me. I didn't voice them once. I could have quoted someone. I could have repeated that I don't understand why the match was stopped when we were fighting against the cage wall. We were actively fighting. We were against the cage wall for no more than ten seconds. I had to put my hands up because he's a strong and tough guy. But I didn't think it was crucial.
I have said and will continue to say that my mindset is to blame. I don't really like to blame anybody else for my mistakes. I could have easily dealt with him. But for some reason I didn't. I couldn't get myself together and use my own set of skills.
- You couldn't or didn't want to wrestle?
- Probably both. I wasn't focused on wrestling at all. My mental state was bad.
- Is there a reason for a rematch?
- I think a rematch should take place when you have some kind of grudge for what happened. In this case, I am only bitter towards myself. So I have to have a rematch with myself. I was confident then and I'm confident now that I can handle this opponent. And I can handle someone much stronger than him. At that time he was good, he was focused and so on, and I was off. I could talk about it for hours. I don't blame other people for my mistakes. It was my mistake.
Bet on MMA with 1xBet
"Shlemenko's move is fast and badass"
- They say that the submission that Alexander Shlemenko performed in his fight with Alex Oliveira is bad form, "that's not the way to do a guillotine". What can you say about that?
- The opponent landed good and interesting punches, quality punches. And suddenly Alexander wins the fight. What can I say? What Alexander does is very cool. I used to train with him, but it was a long time ago. Wrestling with him was pretty good, I felt calm and comfortable, except for this one thing. It's not a guillotine choke. It's an armbar. I can't explain it any other way. I can only show it on somebody. This move is actually a very interesting, fast and badass technique. You don't need a wrestling background to do it tight and right, to block all the arteries and so on, to block the airway well, he just does it differently. He does it in a split second. He doesn't do a classic choke where the opponent can't breathe for five or ten seconds. He does it in an instant. When Shlemenko does that move, it's hard to get away from him.
Bet on MMA with 1xBet
"Catch up with me if you want"
- About the fight with Fabricio Werdum, you said it could reveal the best wrestler in MMA. Are there any other wrestlers among the fighters you'd like to face?
- Right now I can't think of any great grapplers or jiu-jitsu practitioners in the UFC heavyweight division. There are some in the lightweight division, but I don't know who could be that tough in the heavyweight division. Not a wrestler, but especially someone who is good at submissions. Because taking someone down and holding them is one thing, but takedowns and submissions is another.
- I saw an infographic that showed the number of submission wins you had and the number of submission wins of fighters in the top 15 heavyweights in the UFC. You had about 15 more wins than the others....
- And that's if you consider all of them - 15 guys against just me. It was interesting. Somebody made that picture, not now, but a year or two ago. I've got even more early wins now, 49. Even though the UFC guys have added a few more, they're still not catching up, even combined.
- What does that have to do with the fact that there aren't a lot of people in the heavyweight division right now that are focused on takedowns, submissions or chokes?
- I did a lot of standup fighting when I started my career. I did a lot of choking submissions in the early years. All the classical martial arts schools couldn't handle jiu-jitsu. Hand-to-hand, boxing, kickboxing, freestyle wrestlers couldn't keep up with me. I felt comfortable working with them. I could catch my partners into submissions very often. But MMA is evolving.
It is much harder to catch them now. I have two or three positions that almost nobody can get out of. If I use them on someone, they can't get away. But before, there were 10-20 positions, and with the level of knowledge of the guys fighting me, it was a one-sided fight. Now there are two or three basic triangle defenses. And you can't just do a triangle anymore. Of course it gets harder with each technique.
My opponents are learning faster than me. I always have to come up with something new. Besides, in a few months it's going to be 26 years for me in martial arts. Catch up with me if you want.
Bet on MMA with 1xBet
"I signed with the UFC at 37, it's almost impossible"
- You recently entered the Russian Book of Records as the man who has fought for four decades. Will you make it to the fifth decade?
- I really don't want to. But a lot of people have been hearing it from me for the last five years. But I'm still fighting for whatever reason. I probably have some unfinished business, something to prove to myself or to somebody. I'm going to go out there and do it. I'm not chasing numbers. I don't have a set number on how many fights I have to retire. It's a feeling when you're ready to flip the switch and say: "Thank you, I've moved on."
- What is this unfinished business you mentioned? Can you give us some names?
- No. It's my inner feeling, it's in my head. When I realize that I can't or I don't want to do it anymor and I've achieved everything... Basically I've already done everything I could.
- You've really done a lot.
- You can't be a champion at chess and tennis and something else. You can't be a Pride champion, a UFC champion, an M-1 champion, KSW, ONE and so on. Tournaments change all the time, rules change, fighters change, things change. I was one of the best fighters in Russia in dozens of tournaments, I was a champion, I got belts. Then I went to Poland and got a belt, went to another place and got a belt, I went somewhere else and did some other things. I signed with the UFC at 37, which is almost impossible. A lot of people end their careers at 36. I had 17 fights and got six best fight, submission or knockout awards. So far, none of our young, cool, strong, super-promising guys or champions have gotten that many bonuses.
I have fought fighters who are true legends. Alistair Overeem, Mirko Filipovic, Mark Hunt, Fabricio Werdum. The biggest names for a very long time. For 10 or 15 years they were at their peak, they were the scariest, the worst, undefeated and so on. I fought all of them and I was pretty good against most of them. Not to mention the other big names. I showed it, I proved it. You can't do everything. But there are things I did and I did them pretty well.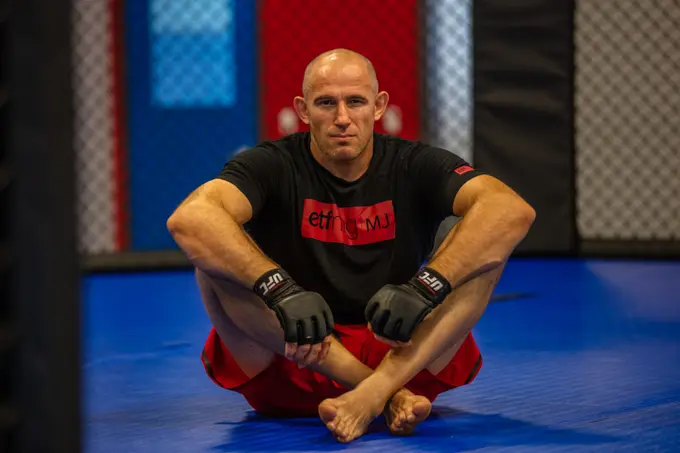 Bet on MMA with 1xBet
"I am the smallest in the team at practice"
- Viacheslav Datsik, who will fight Oli Thompson, trains with you. Have you told him anything about his opponent?
- Vitaly Minakov, Grigoriy Ponomarev and Nikolai Danilov are training with us. They are very strong and good guys. I am the smallest among them. The group is nice. Viacheslav hasn't asked me anything, and for many years I've made it a rule that if you're not asked - don't interfere with your advice. I like Viacheslav, I don't doubt Thompson either. He didn't do anything mean or something. He came, he fought fair, he deserved to win.
- What's the balance of power?
- I'll be rooting for Viacheslav. I'll try to help him in any way I can. Viacheslav is technically inferior, but he's stronger. In terms of technique he is a little bit worse, just a little bit, a few points.
"Pavlovich pummels everybody, but the UFC might be more interested in Tom Aspinall"
- Is the UFC interested in Sergei Pavlovich becoming the organization's champion?
- Speaking of interest, theoretically they might be more interested in Tom Aspinall. There is this huge Russian, a little bit angry, a little bit quiet, who comes out and pummels everybody. That's his image. Aspinall smiles all the time. And England is easier to promote. If the Brit wins again, they can make a contender's fight. Whoever wins will fight the champion. Although Sergei deserves to fight for the title.
- Do you see the fight between Stipe Miocic and Jon Jones as intriguing?
- It is intriguing. It definitely should be. There's a reason Miocic was a champion and defended the heavyweight belt multiple times. He's fought some tough guys. There's a lot of competition. It's not 50-50, it's 60-40 in Jones' favor. This fight might've been a lot easier for Jones if they put a younger guy in Stipe's place.
Bet on MMA with 1xBet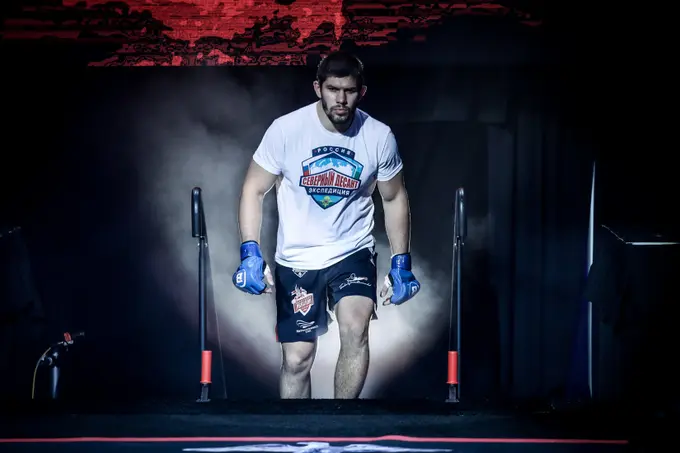 "If Something Goes Wrong, Jones Will Blind Miocic". Moldavsky Talks About Nemkov, Tips From Emelianenko And Jones' Tricks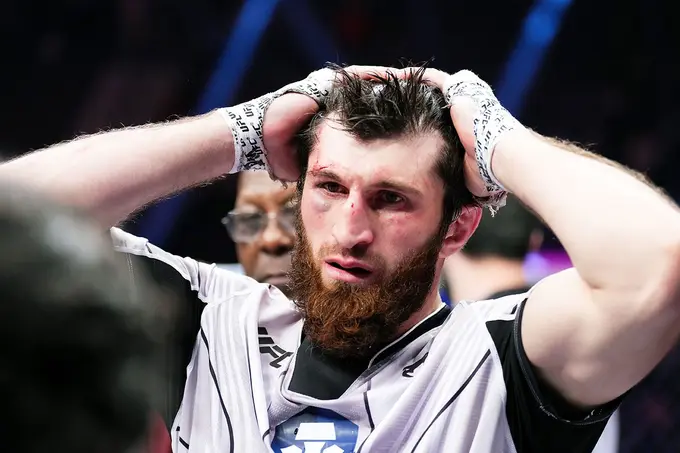 Ankalaev Has Been Denied Another UFC Title Shot: Dagestani Is To Fight Huge Brazilian In Abu Dhabi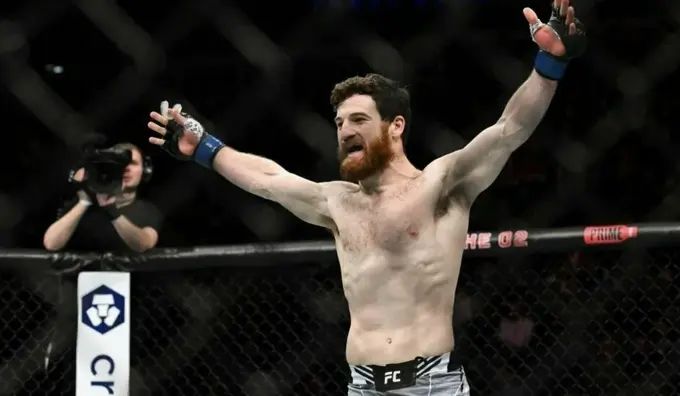 "After the Caucasian War, My Ancestors Moved to Israel." The Story of Circassian Puncher Yanal Ashmouz