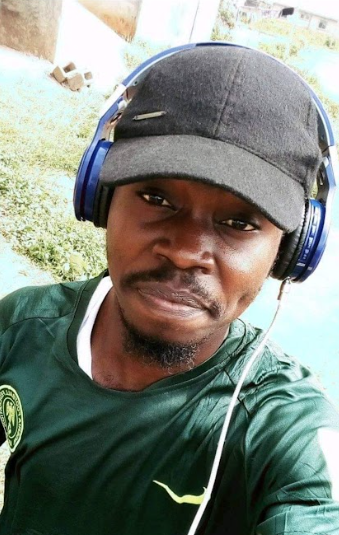 If you have ever played the Call of Duty Franchise on Mobile, you must be familiar with numerous terror-striking alerts towards the end of the 15-minute-per-game battle royale sequence. Over time, the game has evolved into an incredible battlefield experience where skill, wits, and spontaneity are put to the test. With a variety of sophisticated weapons to pick and gain mastery, a typical 'soldier' must understand the strength and weaknesses of a weapon before charging into battle.
In every squad, there is always a weak link - one whose dog tags are always picked during an opposition faceoff In this ten-minute read-up, we would be highlighting ten mistakes players make in the game and how you could stop being the one always screaming, "Please come here and pick up my Dog Tags!
Bet Here with Bet365!
Battle Pass and Draws give you an edge in a faceoff
This is one of the most common lies told by players of the game. Battle Pass does not give you any advantage in face-to-face combat. Contrary to this popular opinion, some players believe that buying the latest skins and weapons gives you an edge in combat. This is False.❌
Battle Passes are for sophistication and beauty. Do you want that badass skin that demoralizes the foe? Yeah, go for the battle pass, but in truth, Without true mastery of any weapon, no matter the skin you purchase, if you stumble upon an opposition, you're dead meat.
In this ten-minute read-up, we would be highlighting some mistakes players make in the game and how you could stop being the one always screaming, "Please come here and pick up my Dog Tags!
Bet Here with Bet365!
Some classes give you an automatic edge in combat
Another wrong assumption in-game is that some classes give you an automatic advantage in battle. Well, that depends on your style of play!

A cunning player who prefers to 'dupe' the opposition would be better fighting with either the Trickster class or the Smoke Bomber class.
For players who prefer charging toward the opposition, the Ninja class gives an edge. For players who intend to neutralize their opponents, the Trap Master comes in handy as it ensnares your assailant and gives you an instant mobility boost.
However, for those who intend to suddenly surprise an opposition who laid in ambush, thinking he had an advantage, the Defender class gives an incredible edge. For the Snipers (Most hated category of players) the Spotter class wrecks carnage. For players who want to take the 'last stand' in a faceoff and wish for an extra chance to fight on, the Desperado class is recommended.
Recognize your Style of Play. You must recognize the limitations of your attacking prowess before selecting any Combat Class. If you fail to do this and think anything goes, pray you don't encounter me.
Bet Here with Bet365!
The Fear of Death (Would always get you killed)
This is a factor that needs to be hammered into the minds of all players. In truth, there are sinister players whose evil minds can rape the innocence out of you by incendiary comments and gameplay. I'm the end, it's just a game. So why Panic?

Soldier, every time you find yourself overwhelmed with no chance of escape, fight till you die. Never, turn your back on the enemy. If he has the guts to end you, summon some courage, and who knows? You may be the last one standing.
Bet Here with Bet365!
Any Weapon can do (Lie!)
In the moment of truth, you'd understand that this is false. You must have a mastery of a particular type of weapon. This is the fundamental rule of Call of Duty Mobile. Your weapon is a natural extension of yourself. You should be as clinical as you can when using your preferred weapon because the aim should be to decimate your foe in the shortest time possible.
Whether it's in the AK Series (AK 47, AK 117 etc.) or the SMG series (Fennec,Mac 10, MX9 or RUS), Sniper (DLQ33, ZLG 20mm), the essence is to give them nothing but pure hell.
Slide and Jump is a waste of time; just fight
Let me explain something here; a bullet travels in a straight line. When on the receiving end of an assault, it is always better to break the line of vision of your enemy as he tries to keep you in his sights. This is why the Slide and Jump are crucial in gameplay. When you slide, jump and switch directions unpredictably, it gives your opponent stress in putting you to the ground.
It also gives you a chance to breathe while either healing up or planning your next move. Remember, the essence is to give them hell.
When Cornered, use either the Nova gas or the Cluster Grenade
Never do this. There is always a way out of any situation, no matter how tight. Never give up. When cornered, remember your flash bangs and concussions for close combat stuns. Also, remember your smoke grenade. Your class could come in handy. When cornered, think. Don't surrender. In the game, there are no prisoners. So if you must return to the lobby, take those bastards with you.

Bet Here with Bet365!
Picking Dog tags would get you Killed
Nowadays, the game is filled with leeches and players who do not understand that squadmates are brothers-in-arms. I always reverberate the fact that three players are stronger than two players. Unless the safe zone is collapsing hard on you, pick that distressed teammate's tag and aid his return to the battle.

Yes, sometimes it may get you killed. Other times, you may be fortunate. In any case, where is the thrill? Besides if you won't pick dog tags, play Solo vs Solo Or Conceivably Solo vs Duo. Where's the fun of the game if the chance to pick a teammate's tag expires?
Bet Here with Bet365!
As much as we have tried to tick off common blunders in-game, this article doesn't guarantee seamlessly perfect gameplay. Remember Soldier, that on the field, it is just your weapon, your foe, and your wits.
Having read through, where do your lapses lie? Is the list inconclusive? Or do you disagree with any of the points? Let us know in the comments!