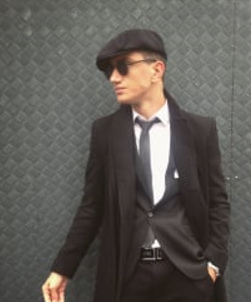 UFC heavyweight division changed many good champions during the last decade. For the last several years, Stipe Miocic and Daniel Cormier fought three times to find out who the best is.
Firstly, Cormier managed and defeated Miocic, but Stipe beat DC two times in a row after their first bout.
Bet on UFC with 1xbet
Finally, after finding out who the best is between these two athletes, Francis Ngannou earned the opportunity to fight for the title for the second time. Francis and Stipe shared the octagon for the second time, and Ngannou managed and avenged his loss and earned a highly desired title.
For this moment, Francis will defend his title for the first time. However, UFC decided to hold an interim title fight between Derrick Lewis and Cyril Gane, where French fighters earned easy victory and guaranteed himself the next champion.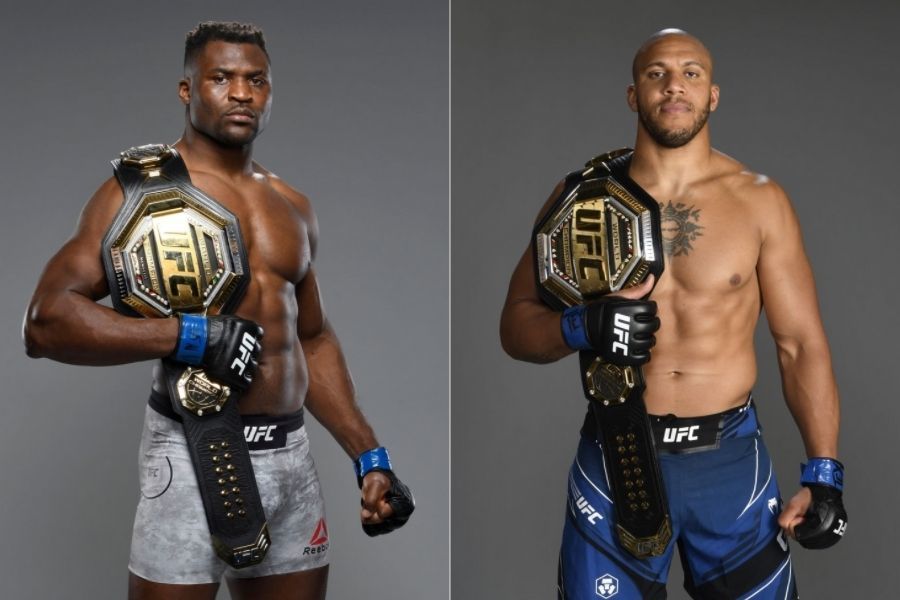 Gane and Ngannou will fight in January of 2022 and will find out who the best is. Ngannou is an amazing KO artist, and he has improved a lot since his first-ever loss in a title fight with Miocic.
He trained with Kamaru Usman to improve the takedown defense, and he showed some great defense against Stipe. If Ngannou is throwing the punches to kill his rival, Gane is playing during the fight. He is earning points and breaking his rival step by step. He defeated strikers like Alexander Volkov in 5 rounder battles.
However, Ngannou excellently defended himself from Miocic's takedowns and served a KO to a great boxer and truly the GOAT of the heavyweight division.
Stipe Miocicremains as the #2 ranked contender, after interim champion. Stipe still is one of the best fighters and deserves the trilogy fight with Francis. However, he also was ready to welcome Jon Jones in the heavyweight debut fight.
Bet on UFC with 1xbet
Jon Jones is a phenomenal fighter who is not in the rankings of the heavyweight division for a reason. He never fought there, but he is GOAT and undefeated (From many people's points of view). He defeated almost everyone in the light heavyweight and now wants to earn the title in the new division. His reach advantage will be an essential factor during his fights, and let's see if he will be back inside the octagon as great as he was before.
Inside the top 5, there are 3 more fighters, Alexander Volkov, Curtis Blades, and Derrick Lewis. These three fighters should find out the best from them and might earn the title shot one day. All of them are really experienced but already aged. Lewis defeated Blades and Volkov both via brutal KO, but still, he suffered a very dominant loss against Gane so, him fighting a rematch with Ngannou might make more sense if Ngannou defeated Gane in the title fight. However, until that moment, the next fight for Lewis is Chris Daukaus.
Bet on UFC with 1xbet
Chris is undefeated in the UFC and remains as the #7 ranked contender in the division. However, he did not defeat lots of good fighters. The most valuable victory he has is against already aged Sambo specialist Alexey Oleynik. If Chris defeats Lewis, he will earn the status of the worthy challenger. Otherwise, he did not prove anything in the UFC yet to discuss with the division elite.
Another great prospect and one of my favorite ones is Tom Aspinall. he remains the #10 ranked contender, but I truly believe that he should be somewhere at 8-7 position. He earned 4 victories inside the octagon, 3 out of them via KO and 1 via submission. He defeated former champion Andrei Arlovski via submission and defeated impressive prospect Sergey Spivak in the first round via TKO. He moves like a middleweight and hits like a heavyweight, does not have any cardio problems, and is excellent on standing and on the ground, too. I truly believe that he is the future of the division.
Another great prospect and favorite fighter is Alexander "King Kong" Romanov. he is an undefeated fighter with a massive ground game. In the UFC, he already earned 4 victories. His last appearance was against Jared Vanderaa, where he earned another TKO victory on the ground. However, he is not inside the top15, but I believe it is just a matter of time to enter the top15, top10, and even top5.
I don't think anyone else can be considered the future of the UFC heavyweight division yet. However, Tom Aspinall and Alexander Romanov will be future leaders of the heavyweight for sure.
Bet on UFC with 1xbet