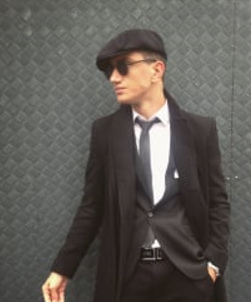 On August 28, ACA 127 is going to take place in Krasnodar, Russia. The main event of the evening is going to be a featherweight title bout between Magomedrasul Khasbulaev and Ramazan Kishev.
Khasbulatov is the newly crowned featherweight champion. In his last fight, he defeated Brazilian Filipe Froes (19-5-0) and dethroned him. Frodo earned his title shot by defeating Levan "The Hornet" Makashvili, the former UFC fighter and the first-ever Georgian who signed in the UFC. It has to be said that Levan Makashvili had a knee injury a few days before the fight, but still, he served Khasbulaev a very tough and close battle.
Khasbulatov is on his 5th winning streak and will defend his title for the first time after the submission win against Filipe.
Ramazan Kishev is the #9 ranked contender in the featherweight division of ACA. He fought five times in the ACA and suffered a loss only once, against Apti Bimarzaev (17-2-0). He is on his 3rd winning streak, and last time, he defeated Ashkab Zulaev at ACA 117.
Bet on Magomedrasul Khasbulaev vs. Ramazan Kishev with 1xBet
Comparing their experiences, we can indeed say that Khasbulaev is a far more experienced fighter. He is 34 years old, in excellent shape, and fought more than 40 times already. His record is 33 victories and 8 defeats. He has 16 submission wins, 9 TKO/KO, and 8 submissions. He has never been finished via TKO or KO. His four out of eight losses were via submission and decision.
But this record should not confuse fans. Frodo is an outstanding striker, too. According to his history, he defeated Felipe Froes via submission, but he submitted his opponent after dropping him with a substantial overhand. His primary weapon is fast overhands and great leg/calf kicks. Khasbulaev will open this fight as a huge favorite for sure. And he is more likely to defend his title for the first time, too.
ACA's featherweight division is stuck. On the next event of ACA, Makashvili and Froes were supposed to share the octagon. Makashvili earned another phenomenal victory in the featherweight and lightweight, too. In one interview, he said that he would do anything to fight for the title, and if it is a rematch against Khasbulaev, it will be much better. On the other hand, if Felipe will defeat Levan, he will earn his title shot back because he is N1 ranked contender in the division, and the next stop should be a title shot.
Let's see what happens. From my point of view, one day, Khasbulaev and Makashvili will share the octagon for the second time, but this time it will be a 5 round title fight. I think Khasbulaev can defeat any ranked featherweight at this moment, except Levan. Khasbulatov has striking, wrestling, cardio, but Makashvili, in addition to all of these, has a very high fighting IQ and experience of fighting in the UFC.