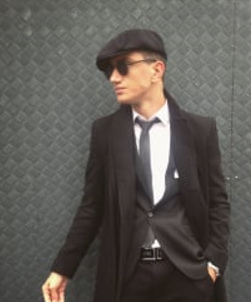 Lots of MMA fans around the world are waiting for 13th August to watch Bellator 264. The headlining of the event is going to be a middleweight title bout between Legendary Gegard Mousasi (1.27) and John Salter (3.8). While all the attention is on the evening's main fight, the Main card is loaded with great matchups.
Bet on Gegard Mousasi vs. John Salter with 1xBet
In the Co-Main event, Andrey Koreshkov (23-4-0) will fight Sabah Homasi (15-9-0). The Russian fighter will try to earn another victory in the Bellator promotion. He has been fighting in Bellator since 2012 and made 13 victories and four defeats. He shared the octagon with Douglas Lima 3 times. He managed to defeat him only once.
He also defeated former UFC champion Benson Henderson at Bellator 153. They fought all five rounds, and judges gave the victory to the Russian. He has suffered defeat against former Bellator and One FC champion, also former UFC fighter Ben Askren in 2013. All these facts are saying that Andrey is a very experienced fighter.
Sabah Homasi has been changing promotions for a while. He has been fighting on the biggest stage of Mix Martial Arts, in the UFC, but not successfully. He fought three times in the UFC and suffered defeats all the time, all of them via KO/TKO. After being cut from the UFC, he won 4 fights in a row. Three of them were in Bellator, but finally, Paul Daley finished his winning streak at Bellator 257, when Paul defeated Sabah via TKO in the second round.
The Russian fighter is a moderate favorite in this bout, with the odd 1.20. Sabah's odds are 4.58.
Bet on Andrey Koreshkov vs. Sabah Homasi with 1xBet
Another Russian fighter Magomed Magomedov (18-1-0), will fight against American Raufeon Stots (16-1-0). This is going to be a Bantamweight battle. Both fighters have only one defeat in their Pro MMA career, so someone's one has to go.
Magomedov has been fighting in the biggest promotions of Russia. He won all the fights in the M-1 promotion, he has the belt of ACB, and his only loss is against current UFC bantamweight champion Petr Yan. The Russian fighter is Heavy Favorite in this fight, with the odds 1.16.
Thirty-two years old American fighter has been fighting in LFA and now in the Bellator. He is undefeated in Bellator promotion, with a record 4-0. His height is 170 CM, but he has a huge reach advantage. His reach is 185 CM and has a 10 CM longer reach than Russian. His only loss is against Georgian Fighter Merab Dvalishvili, who is #10 ranked Bantamweight in the UFC rankings. Radeon was about to move in the UFC, but Dvalishvili KO him in the first 15 seconds, with a lucky spinning back fist.
So, the fights between the Russians and the Americans are going to be something.
Bet on Magomed Magomedov vs. Raufeon Stots with 1xBet