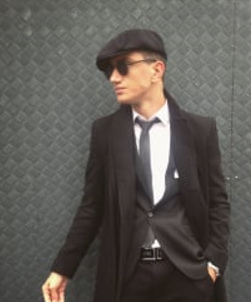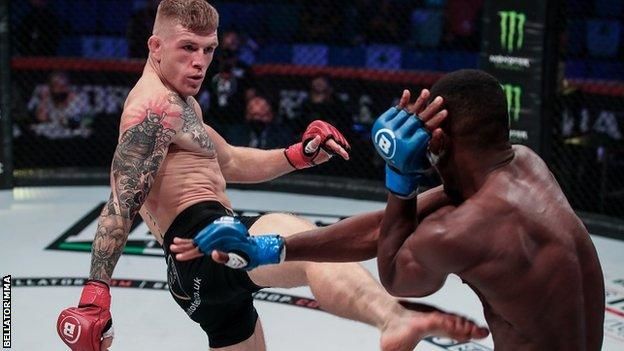 On September 21, Dana White's Contender Series 2021: Week 4 will take place in Las Vegas, Nevada. Already, five excellent undefeated contenders participate on this fantastic card.
The headlining of the event is going to be an amazing lightweight matchup between Chris Duncan and Manuel Gaxhja. Both fighters have an identical record, with 7 victories and no defeats.
Chris Duncan is a true finisher with a 100% finishing rate. 6 out of his 7 victories are via TKO or KO, and 1 via submission. As a professional, he fought only 7 times, suffered losses only twice as an amateur. As a professional, he has been fighting in Bellator. He earned 3 victories in this American promotion. In this promotion he defeated Sam Slater (2-2-0) via first round TKO, Mateusz Piskorz (15-6-0), and Iamik Furtado (6-4-0).
Manuel Gaxhja has an identical record with 7 victories but is not a true finisher like his rival. Netherlander fighter has earned 3 victories via TKO/KO, 2 submissions, and 2 unanimous decisions. He is not experienced, unlike his rival, he has only 1 fight as an amateur, and it ended up as a draw. Also, he has not participated in promotions like Bellator. All his 7 previous fighters have a combined record of 3 victories and 13 defeats, which means he shared the cage only with inexperienced fighters.
The odds are not finalized yet, but from my point of view, Chris Duncan will earn another victory via KO to his record.
Watch and bet with 1xBet
Another undefeated clash will be held in the middleweight division, between Hashem Arkhagha and Athlone Dobson.
Hashem has earned 6 victories in his professional MMA career. He has experience of fighting in the promotion like Brave FC. In 2019, he fought against Jeremy Smith at Brave FC 23. He defeated Jeremy via KO in the very first round. The last time he fought in another great promotion, UAE Warriors. In that bout, he defeated his Brazilian rival Yuri Fraga in the very first round via KO. Hashem started his career in 2010, but in 2012 he stopped fighting. He restarted his MMA career 7 years later at Brave FC.
His rival is going to be Athlone Dobson; he started his MMA career as an amateur back in 2012 and earned 6 amateur victories in just 2 years. He started his professional MMA career 3 years later, in 2016, and earned 5 victories and 1 NC. He is not very experienced.
It is hard to predict anything about this fight since both fighters are undefeated. But still, we think Hashem will defeat his rival in this bout and earn a UFC contract.