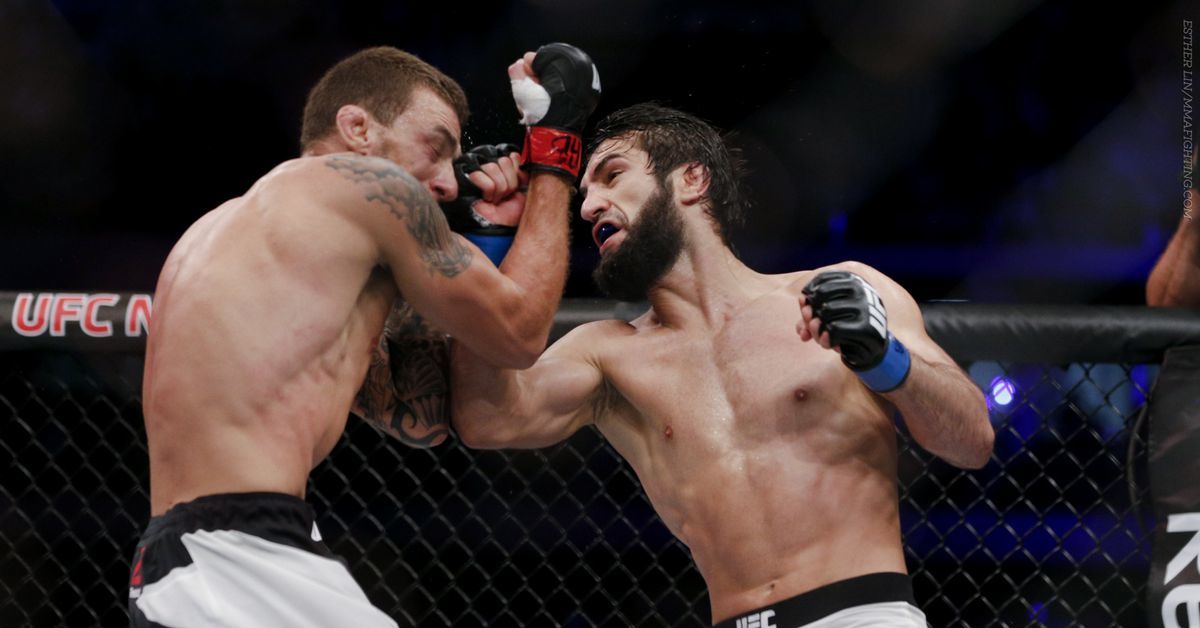 One of the closest friends of a former lightweight champion, Khabib Nurmagomedov, will fight at UFC 267. Zubaira Tukhugov will fight with excellent BJJ fighter Ricardo Ramos.
Zubaira has been a member of the UFC since 2014, and he earned 3 victories in a row, but after his first UFC loss, he was not fighting for 3 years from 2016 to 2019. Since his comeback, he earned 1 victory, 1 draw, and 1 loss. His last fight was against Hakeem Dawudo, where Zubaira suffered a split decision loss.
Bet on Zubaira Tukhugov vs. Ricardo Ramos with 1xBet
Ricardo Ramos is an amazing BJJ fighter, but sometimes he shows some good skills in striking. However, these striking skills did not help him survive 2 TKO losses against Said Nurmagomedov and Lerone Murphy. Brazilian has been fighting in the UFC since 2017 and has earned 6 victories. The last time he fought was on May 22, 2021. He defeated Bill Algeo via unanimous decision. From 15 victories, he earned 7 submissions, 3 KO, and five decision victories.
Zubaira is opening this bout as the favorite, with an odd 1.5, but I don't think he will earn this victory. After the break he had for 3 years, he is a different fighter. His cardio is not as good as it was before. He is a good striker, but he is less and less dangerous in the second and 3rd rounds. I think that if Ramos survives from the first round, he will earn another unanimous decision victory. I don't think that Ramos will finish him via submission because Khabib is coaching Zubaira, and it will be hard to finish Khabib's student via submission.
Ricardo Ramos' winning has the odds around 2.6, which is really high and good odds for such a fighter. Zubaira also has some hype around him because he is a teammate of Khabib, and it affects a lot the odds; I think that's why he is opening this bout as the favorite.