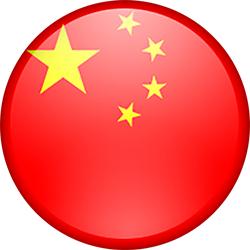 China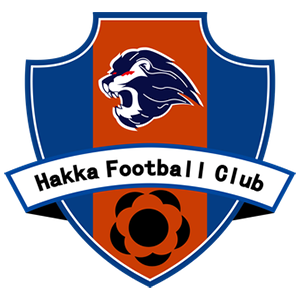 Meizhou Hakka
Chinese Super League
Round 26
Wuhan Three Towns vs Meizhou Hakka
Wuhan Sports Center Stadium, China.
21.11.22 at 14:30
Odds
Bet Type
Bookmaker
Claim Bonus!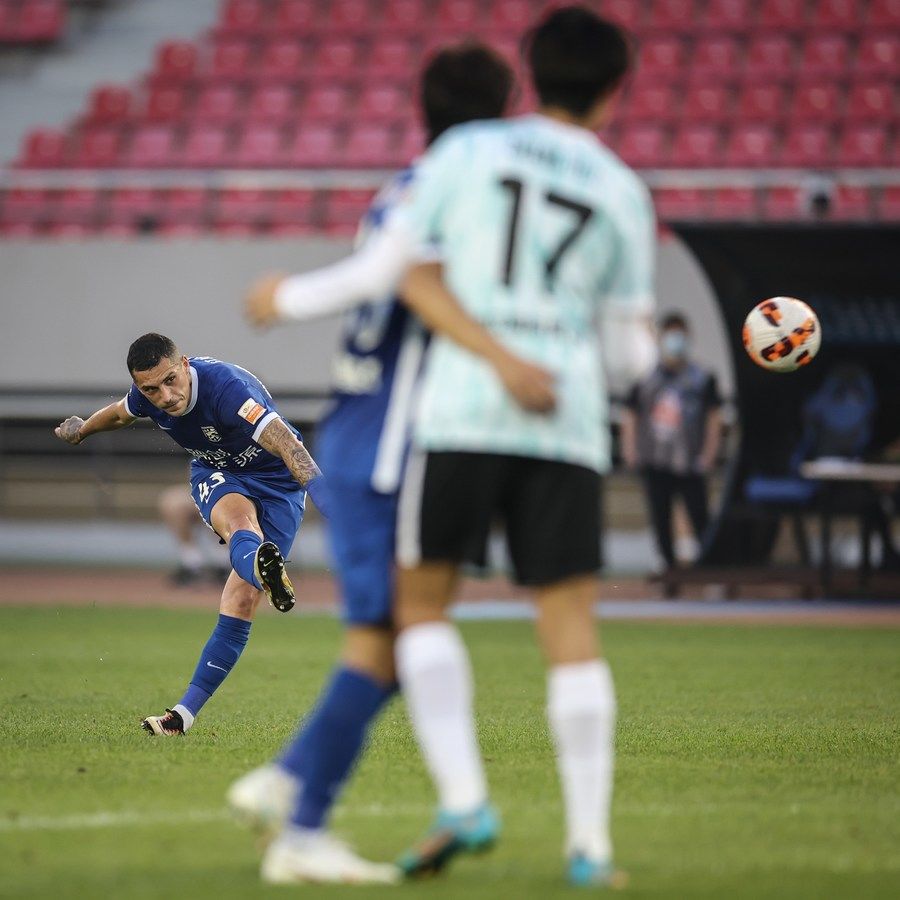 Following a humbling setback at the hands of Henan Jianye at home, Wuhan Three Towns will welcome Meizhou Hakka at the Wuhan Sports Center Stadium on the 26th matchday of the Super League in hopes of getting back to winning ways.
Will Wuhan Three Towns be able to secure all three points at home, or will the visitors hand them their second straight home defeat?
Let's have a look at the latest Chinese Super League predictions between Wuhan Three Towns vs Meizhou Hakka, probable lineups, match facts and up to date betting odds for you to consider!
/promobet365
Wuhan Three Towns
Form: LWWLW

The hosts come into this match after they were outplayed by Henan Jianye at home in their previous Super League match over the weekend as a result of their porous backline, which led to a 3:1 loss with Xie Pengfei being the only goal scorer from their side.
Prior to that, they defeated a tenacious Beijing Guoan team on the road to extend their winning streak to two games with a 2:0 triumph. Although they have been stable in their previous five games, losing two and winning three, they have started to experience a faltering performance that, if not addressed, could lead to them being victims of inconsistency.
With three defeats in their past twelve home games and 27 points accrued while going the extra mile to score 44 goals to highlight their attacking power, it is safe to conclude that they continue to play well at home despite their setbacks.
Their positioning in the standings has taken a serious beating as a result of the dire repercussions they did not heed; they are currently two points behind Shandong Taishan, who were once unwavering contenders for first place. With 59 points, they are currently in second place, so regaining their former position will be the first goal on their list as they take on the visitors.
Probable Starting XI
Form: 3-4-3

D. Liu (22); R. Hang (23), Y. Liu (18), Wallace (3); X. Haoyang (37), N. Stanciu (43), Z. Xiaobin (12), D. Hanwen (25); Davidson (11), Ademilson (7), X. Pengfei (30).
Meizhou Hakka
Form: WWDLL

It has become quite a trend for the visitors, who replicated yet another razor-thin victory all thanks to a last-minute goal from Liao Junjian that saw them edge out a 1:0 road victory over Guangzhou City FC, who despite their lackluster performance did more than enough to frustrate them as they deployed a crack-free defense.
Milan Risti's men may still be enthralled by their three-match winning streak and will want to extend it to four, but a familiar force that is likely to stop their streak is just a wink away, and a convincing performance this time around will argue their case for a surprise victory on the road.
Heading in the direction of consistency but not quite there as of yet, they have accumulated 7 points in their last five matches, surrendering 10 goals while accounting for 4, and find themselves placed in 9th place with 40 points.
Probable Starting XI
Formation: 4-2-3-1

Y. Hou (22); T. Yue (29), L. Junjian (6), R. Dugalic (20), W. Wei (21); L. Shi (13), Haochang Chai (28); Y. Chaosheng (16), Y. Hongbo (10), Rodrigo Henrique (25); Vukanovic (9).
Match Facts
Meizhou Hakka have lost their last three matches in a row against Wuhan Three Towns in all competitions.
Wuhan Three Towns have scored in 11 of their 12 home Super League games.
Meizhou Hakka are unbeaten in three Super League games.
The average number of goals scored in matches between Wuhan Three Towns and Meizhou Hakka is 2.
When playing at home, Wuhan Three Towns scores 3.19 goals on average, whereas Meizhou Hakka scores 1.18 goals on average when playing away.
Head-To-Head
Wuhan Three Towns have won three of their last 3 meetings and Meizhou Hakka have won 0 and there have been no draws.

Expert Betting Tips
Wuhan Three Towns' loss to Henan Jianye confirmed their drop in the standings, which has seen their bitter rivals Shandong Taishan placed atop as they trail them by two points, and their situation has now become one of urgency as they look to get all three points against a familiar foe, Meizhou Hakka.

Meizhou Hakka may be on a three-match unbeaten streak and would likely like to extend their run to four matches, but they face a difficult challenge as they take on a side they've failed to edge a win over in three attempts. To put it mildly, they are on a three-match losing streak against the visitors and enter this match as the underdog, making their chances of success slim to none.
The hosts have struggled lately, as evidenced by their sudden stuttering performance, but this time around they should be given the benefit of the doubt because they will have the support of their home crowd, which could be a motivating factor for them to earn three points and return to winning ways in vogue. As such, expect them to win easily via the Asian handicap (-1.5).
Asian Handicap - Wuhan Three Towns -1.5 for 2.07
Goals - Over 2.5 for 1.74
Both Teams To Score (No) for 1.77
Odds
Bet Type
Bookmaker
Claim Bonus!
Bet Type
Goals - Over 2.5
Bookmaker

Bet Now!
Bet Type
Both Teams To Score (No)
Bookmaker
Bet Now!
Other predictions