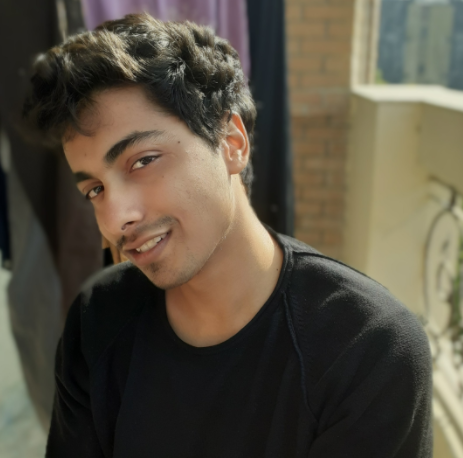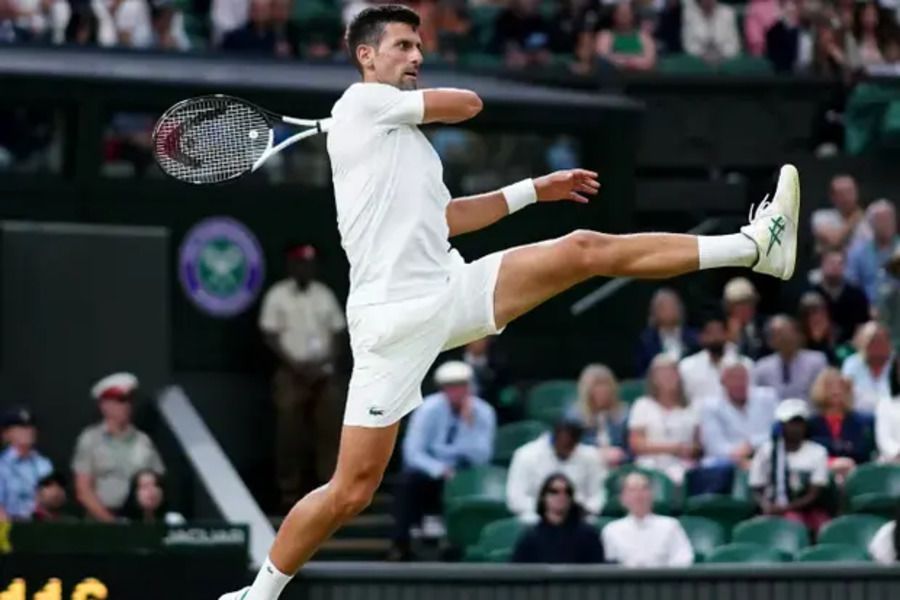 Wimbledon has moved on to the Round of 16 and this has been an amazing Grand Slam in all regards. We have some incredible battles already, Tiafoe and Goffin engaged in a 4 hours 30 minutes+ battle today in what has been the longest game this Wimbledon whereas Jannik Sinner pipped Carlos Alcaraz. But there is one man who refused to entertain games for long, except today Tim van Rijthoven popped off a bit. Djokovic came on top after defeating Tim 6-2, 4-6, 6-1, 6-2. Djokovic has unsurprisingly moved on to the QuarterFinals and has lost just two sets along the way. He is looking in wonderful touch as usual and there is no doubt he has emerged in a big way and can surely go all the way at this point. Who can stall this incredible man?
Djokovic remains unhinged
Novak doesn't care anymore about his opponents or has he ever? You can play your best game and then some but still end up losing. I can't stress this enough Novak brings the best of you but then your best is not much in front of this incredible generational player. Novak's hunger is just amazing and I am amazed that he wants to win so bad despite achieving so much in his career. Again, I'd say his opponents in the Wimbled, Thanasi, Miomir, Kwon, and now Tim has done an amazing job but got outfoxed.
Tim was on point but Djokovic too foxy
Djokovic did a great job right from the start(Is it really surprising). Tim was hustling and hurrying on to save order from the start but Novak was refusing to let his break serve. Djokovic kept on hammering the Dutchman with his first serve and took the game 6-2. Then in the second shot, Tim got on fire and despite a stubborn effort from Djokovic, he managed an amazing angled shot that was one of the highlights of the game to make it 3-3 in the second set. Then Tim did a great job of employing his forehand to overwhelm Novak to take a game.
After incredible exchanges in the second set, Tim finally managed to get the set after nailing a couple of aces. Djokovic then had enough of it and jumped out to a 3-0 lead in the third set, nailing three aces of him. Djokovic was having none of it and took the third set 6-1. Djokovic continued to pound his serve and ultimately took the last set 6-2. Tim deserves credit for fighting through but Tim was too good. Tim had 20 Aces but Djokovic's serve was too much for him.
Djokovic is just toying around
Yes, sure, Djokovic lost a set against Tim, but that set win only made Tim more vulnerable as this is when Novak thought, "alright, let me just get it done". He was just hitting the ball hard and not letting Tim get into any sort of rhythm. He has shown again that he is in for a long haul. Novak has shown that he needs someone with a lot of experience and skillset to unseat him, perhaps Nadal? Tim had a wonderful tournament and would have learned a lot from Novak here, so he is giving some great experience.
It has a special place in my life, in my heart, and in my career. I've watched the first tennis match ever on the television when I was four, five years old, in Serbia, Pete Sampras won his first, I think it was '92, his first Wimbledon title here. That inspired me a lot, that made me fall in love with this beautiful sport ... since then I always dreamed of playing on this court, of winning Wimbledon, and now I've had that blessing and privilege to win it more than once. Every time I step out on the court you can feel the uniqueness, just special, everything is special about the court. All white, no advertisement, everything is focused on players and tennis ... and, er ... just thank you. Thank you for being here, and making it even nicer.

Novak Djokovic