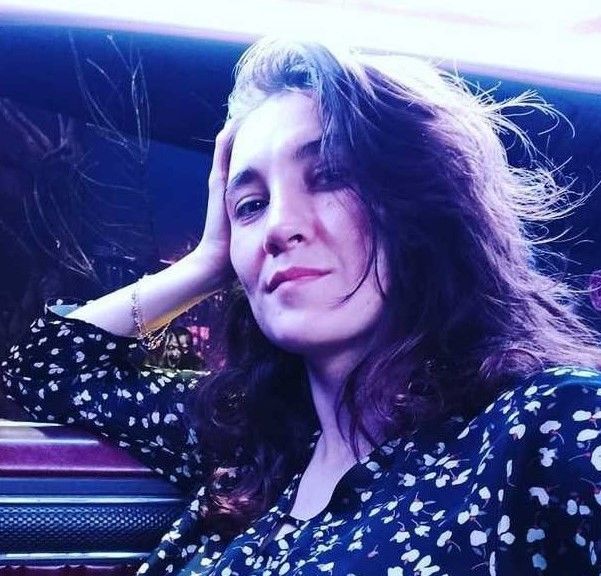 Professional Dota 2 player and Tundra Esports member Martin "Saksa" Sazdov took a career break. He has suffered from mental health problems and has withdrawn from the tournaments several times this season. The International 11 champion refused to participate in The International 12 since he didn't have enough energy to play Dota 2. He was replaced by the two-time TI champion Topias "Topson" Taavitsainen, who will play as a middle, while Leon "Nine" Kirilin will become a support. Read when Saksa started to have mental health problems and if Tundra Esports and Topson will show a decent result at The International 12.

Bet on eSports with 1xBet
Tundra Esports — The International 11 champion
The current Tundra Esports roster was assembled in 2021. The team played well during the season but didn't qualify for The International 10 after losing to OG in the regional qualifiers finals.

After that, the roster changed — Martin "Saksa" Sazdov joined Tundra Esports.
The team started demonstrating an excellent game with him and got a direct invite to The International 11. At that time, the roster was as follows:

Oliver "skiter" Lepko;
Leon "Nine" Kirilin;
Neta "33" Shapira;
Martin "Saksa" Sazdov;
Jingjun "Sneyking" Wu;
Kurtis "Aui_2000" Ling (coach).
Tundra Esports played well, but before The International 11, few could imagine it would become a champion. However, it swept through the group stage, took 1st place, and proceeded to the playoff, where it defeated OG (2-0), Team Aster (2-0), and Team Secret (2-1).
Tundra Esports encountered Team Secret again in the grand finals and destroyed its opponent 3-0. It was one of the most boring grand finals in history. The team became the tournament champion. It was a well-deserved victory, as Tundra Esports lost only five maps.

Bet on eSports with 1xBet
Saksa started having mental health problems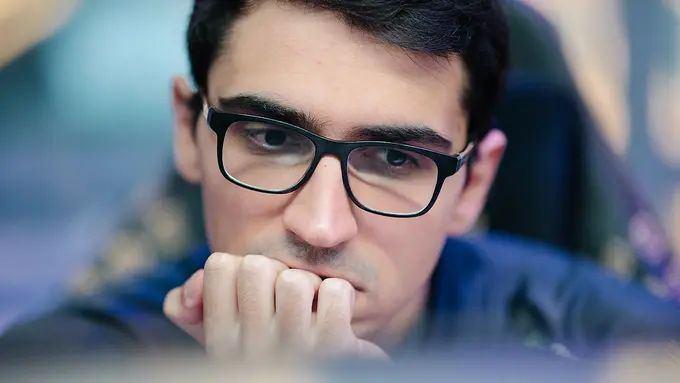 Before the new DPC season, Tundra Esports decided to keep its roster intact. All the players felt energetic and wanted to play Dota 2. However, as often happens, after the team won The International, its results worsened. Tundra Esports took only 9th-12th place at Lima Major, which can be considered a failure.
At the same time, rumors about Saksa's mental health problems began to spread. After three days, he withdrew from DreamLeague Season 19 and was temporarily replaced by Adam "Aramis" Moroz. But even with him, Tundra Esports took 4th place in the tournament.

I've been feeling burnt out lately. I will take a break from playing in Dreamleague to reset and be ready to play in the Major mentally.
At ESL One Berlin Major 2023, Tundra Esports played at full strength and advanced to the top 5-6, which is a decent result. After that, the team became the Dota Pro Circuit 2023: Season 3 champion and was fully prepared for The Bali Major 2023. At that time, Tundra Esports played fairly well, and it looked like it was about to return to the top of the world rankings.

Unfortunately, after two days of the Bali Major Tundra Esports announced that Saksa would not participate in the tournament due to some medical issues. Saksa took the first flight out of Bali and returned home. The coach, Aui_2000, replaced him. But even then, Tundra Esports proceeded to the top 3.

I have been struggling a bit lately with anxiety, sleep, and mental health, so I won't be playing more at Riyadh. I am sorry to my teammates and Tundra for doing this last minute, and I'm thankful for them supporting me this whole time.
There was another major tournament ahead — Riyadh Masters 2023. Tundra Esports prepared for it as seriously as possible, as the prize pool was 15 million dollars. Saksa was ready to play, but after a few days, he broke down and withdrew from the championship again.
Nobody expected such a turn of events, but there was no getting out of it. The team had to play with Aui_2000 again, but his level wasn't enough this time. And Tundra Esports took only 9th-12th place.

It was a sad way to leave a tournament, but given the circumstances, we were in with Saksa having to leave at the last minute. I am super proud of my team and what we have pulled together.
Bet on eSports with 1xBet
Saksa was replaced by Topson
Saksa couldn't overcome his mental problems and decided to take a long break and not to put the team in jeopardy again. Tundra Esports had to find a replacement. However, there were few suitable candidates, and the team decided to pull a trump card.
Leon "Nine" Kirilin decided to turn into a semi-support, while legendary OG player, Topias "Topson" Taavitsainen, who had won The International twice became a new middle.

Topias "Topson" Taavitsainen
I've heard rumors that I'm needed, so I'm joining Tundra Esports for TI12.
Topson has been trying to return to professional Dota 2 for several years, but nothing came of it. Since the beginning of the year, Topias played for Old G, which failed to even qualify for Europe's first division and eventually fell apart. So, Topson became a free agent and accepted the team's invitation with enthusiasm.

The community's reaction to Saksa's replacement
Rumors of Saksa replacing Topson have been around for quite some time. That's why the esports community had enough time to form the opinion. Of course, most people feel sorry that TI 11 champion has to miss the next TI due to mental issues. But everyone agreed that real life is more important than success in the computer game.

Dariya "Eiritel" Morozova
Mental difficulties are not the diseases of people "who have no real problems," you can't just ignore them. Those who like recommending work at a factory as a way to overcome such problems often have deep traumas, which always affect at least their behavior. And at worst, they terribly suffer for their entire life. The most and the least obvious thought is that you don't have to suffer. I've learned this the hard way. You can and should seek help instead. Modern psychology and psychiatry deal with most mental problems if you find the strength to start doing it.
Bet on eSports with 1xBet
Other users assessed how Topson's arrival would affect the team. Surprisingly, many believed that the replacement would only benefit Tundra Esports since absolutely any team starts playing better with Topias. Besides, all Tundra Esports' players are very flexible and can play in different positions. They will easily adapt before The International 12.

Alexander "DkPhobos" Kucheria
This is a cool solution. Topson is a brilliant player and can bring a lot of exciting and new things to the team. As for the other guys, I played with Nine and Skiter and can say it was a cool experience, they are wonderful and flexible players. Nine has a wide hero pool and can play in any position from the mid lane. Basically, we have a team where all five players are mega flexible and skilled + 3 constantly make unorthodox decisions. I am looking forward to the debut!
What are the team's chances of winning The International 12?
Tundra Esports is The International 11 champion. This is an extremely strong team that shouldn't be written off. The roster has undergone changes, but Tundra Esports played without Saksa most of the year and achieved relatively good results, though sometimes it needed more time to adapt.
We believe that Tundra Esports will be ready for The International 12. Nine has been a support for a month and has another month to learn this role well. Given his talent and versatility, he will become a good semi-support. Gaimin Gladiators's carry, Anton "dyrachyo" Shkredov, has recently said playing against Nine and 33 is difficult. So, the team's offlane won't suffer.
Topson is considered one of the most talented players in Dota 2 history. He makes a huge impact on any team and is a self-sufficient and not greedy core. Tundra Esports, with its greedy carry and offlaner won't need to adapt its game to him. Tundra can show a very good game at The International 12. And if the team has enough morale, it can win the main Dota 2 tournament.

Bet on eSports with 1xBet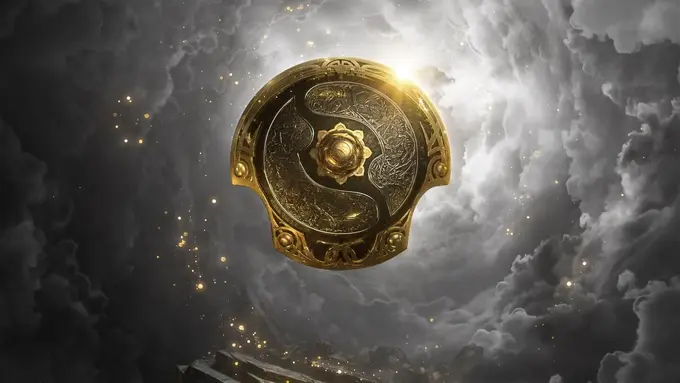 The International 12 Announcement. Tournament Details
Valve Releases New Treasures. Collector's Cache 2023 Items Overview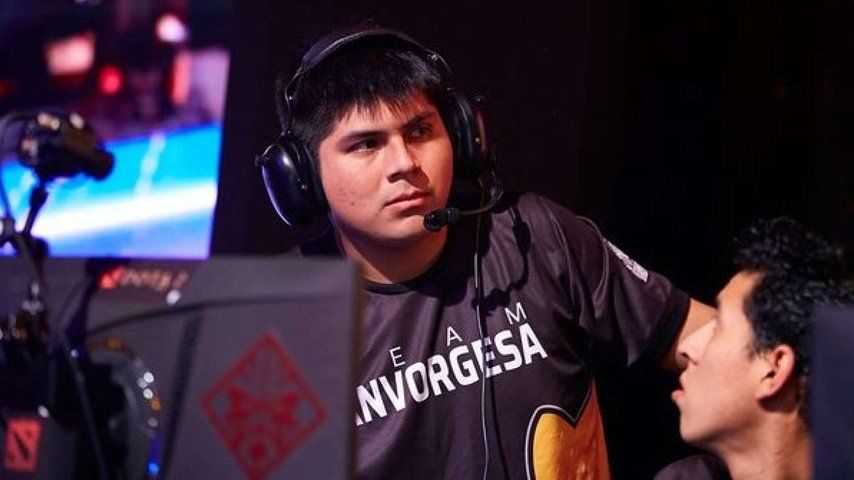 The Results of TI12 China and North America Qualifiers