On June 24, 2011,
Asia Cloud Forum
and its sister publication
Computerworld Hong Kong
hosted the 2011 Cloud Technologies Forum, where CIOs, research analysts and industry players discussed the different facets of cloud computing in Asia.
In particular, both KPMG and Forrester Research indicated the obvious rise in awareness and adoption of cloud computing in China.
Announced in March, the Chinese government's 12th Five-Year Plan paid specific attention to the use of technology, which was seen as a "strategic emerging industry." According to James Mckeogh, senior manager at KPMG Hong Kong, the Plan is closely tied to the cloud computing agenda, which is aimed at improving energy efficiency.
To help coordinate the efforts of various governments, the Ministry of Industry and Information Technology (MIIT) last month inaugurated the Professional Committee on Cloud Computing. The idea was to provide policy consulting and decision-making support for various governments and enterprises to drive cloud computing initiatives.
Booming investments
The Chinese government is making fierce investments in cloud initiatives, with an investment of 1.1 trillion yuan ($154.5 billion) planned for the development of key cloud computing hubs, said Mckeogh.
Apart from the five cloud hubs already set up in Beijing, Shanghai, Shenzhen, Hangzhou and Wuxi, the government plans to build 20 more cloud computing centers in the country, with over 10 million sq ft of cloud data center currently in construction, said Bryan Wang (pictured above), VP & principal analyst at Forrester Research.
"We estimate that the direct current cloud infrastructure investments made by different provinces and cities in China have already exceeded 50 billion yuan ($8 billion)." Wang added that he expects further "sizeable announcements to be made in the coming months."
Figure 1 below helps visualize the scale of cloud investments in China. While the provinces in light blue indicate large scale cloud projects in place, provinces in green such as Shandong and Hubei are working with industry players to form Cloud Alliances.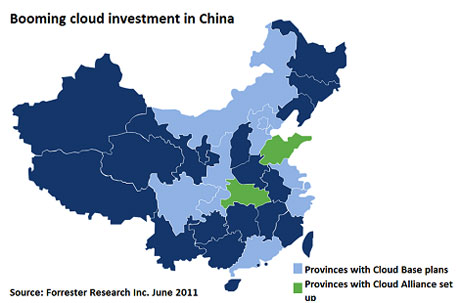 Figure 1. Booming cloud investment in China
Booming cloud investment in China (Source: Forrester Research June 2011)
Pages