Customer-led investment pays off
| | |
| --- | --- |
| Best Managed Services Provider | BT Global Services |
| Last year's winner: | BT Global Services |
| Business segments: | Network services, IT services, CRM, mobility services, security/risk management, unified communications, industry-specific services |
| Shareholders: | British Telecom |
| CEO: | Jeff Kelly |
| Key stats (nine months ending December 31, 2011): | Revenue of £5.8 billion ($7.4 billion), down 3% year on year; EBITDA of £441 million ($715 million), up 8%; narrowed net loss to £93 million (a 28% improvement) |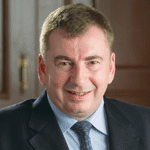 In 2009 BT Global Services was in trouble, smarting from £1.3 billion ($2.1 billion) in write-downs and a £2 billion loss from a £139 million profit the previous year.
In May 2010, BT Global began implementing Phase One of its "Prosperity" program, which involved £80 million in investments in Asia Pacific across its service portfolio, with a particular emphasis on building up its customer service capabilities.
The results have paid off handsomely - BT Global finished off 3Q 2011 with a 50% increase in order uptake in Asia Pacific and Latin America, and has landed numerous major contracts in recent months with CLSA, Standard Chartered Bank and service integrator Serco, which is BT Global's IT partner for a new hospital in Perth, Australia.
"We're outperforming the market by almost double the growth out here [in APAC]," says Kevin Taylor, president of Asia Pacific for BT Global Services.
BT Global has been busy on the service innovation front in the past year with new product launches such as Ethernet WAN services in nine Asia-Pac cities and QuickStart (a low-cost assessment tool that helps enterprises quantify ROI).
But its real payoff has come from customer-focused initiatives, such as its six customer innovation showcase centers - Beijing, Hong Kong, Singapore, Sydney, New Delhi and Shanghai - its Bid Response Center (BRC) and an Account Start Up unit in Singapore.

BT has also hired more than 200 staff in the region, with a special emphasis on customer-facing personnel with consultancy and IT skillsets to best serve customers. The company has plans to hire more, though Taylor says the operator is taking care to guard against hiring too many people.
Pages
Should operators cater to customer preferences with SIM only plans?
Matt Walker / MTN Consulting
Webscale and transmission network operators' interests are aligning as the 5G era dawns
Webscale and transmission network operators' interests are aligning as the 5G era dawns
The launch of 5G by South Korean operators serves as a first benchmark for other operators around the world