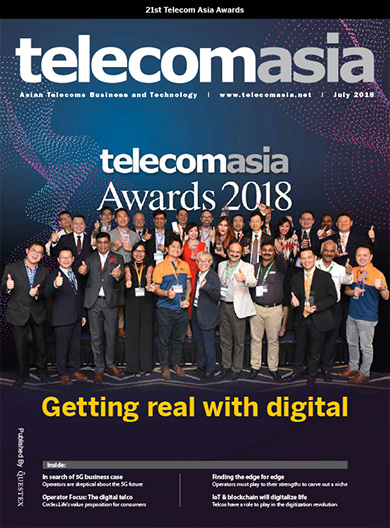 Cover: 21st Annual Telecom Asia Awards
Operator Focus: Circles.Life's value proposition for consumers
Digital transformation: Telcos must learn from digital natives
5G: In search of 5G business case
IoT: IoT and blockchain will digitalize life
Forum: Finding the edge for edge
AnalystView: Antennas - a critical element in your 5G network
By downloading this document, your details might be provided to the sponsor. If you cannot download the document, please contact us.
Should operators cater to customer preferences with SIM only plans?
Matt Walker / MTN Consulting
Webscale and transmission network operators' interests are aligning as the 5G era dawns
Webscale and transmission network operators' interests are aligning as the 5G era dawns
The launch of 5G by South Korean operators serves as a first benchmark for other operators around the world