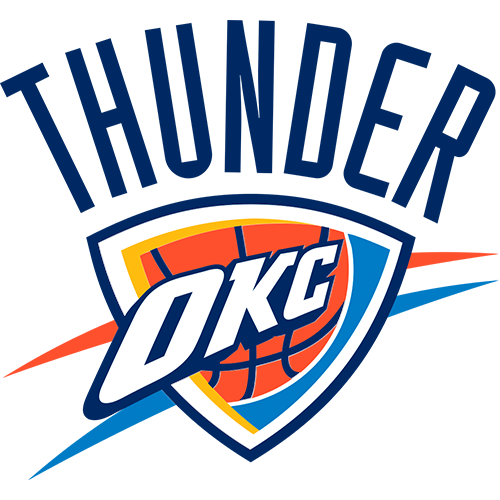 Oklahoma City Thunder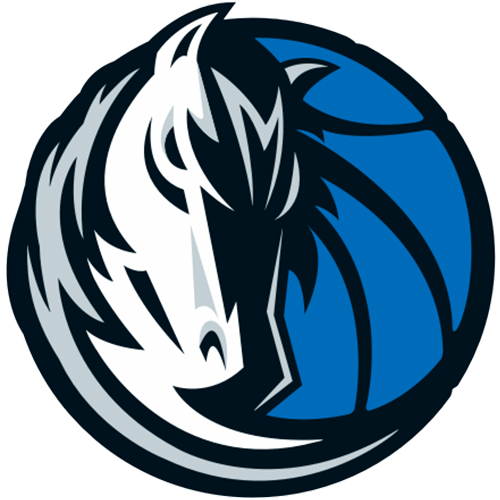 Dallas Mavericks
Arena: Chesapeake Energy Arena
Home Floor: Oklahoma City Thunder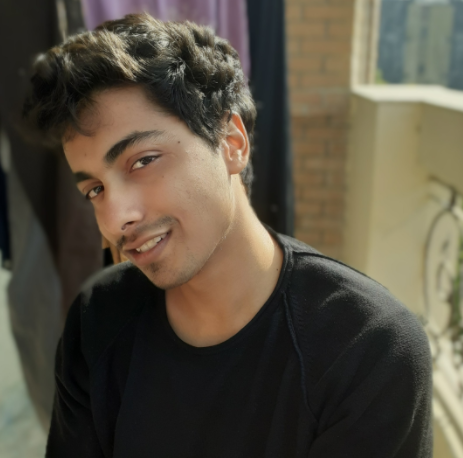 Odds
Bet Type
Bookmaker
Claim Bonus!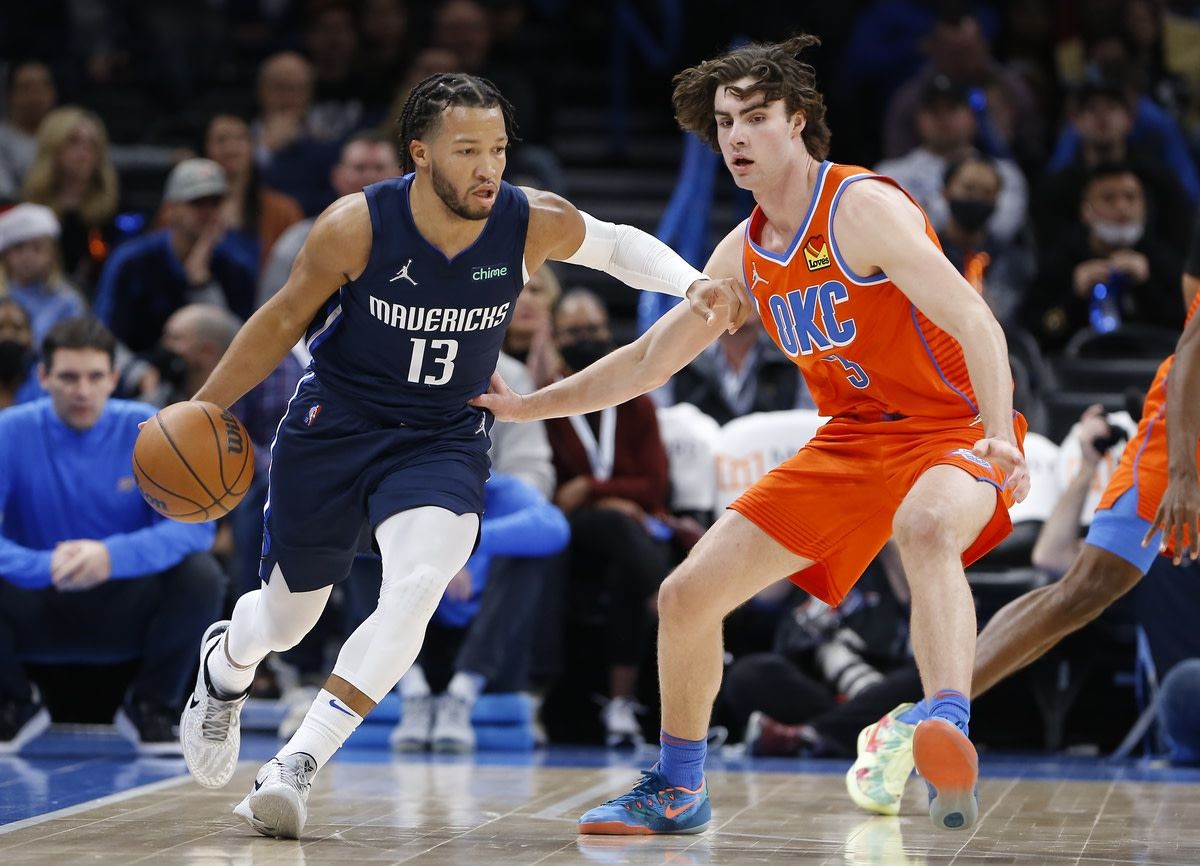 COVID-19 has hit the league once again in full flurry and yet somehow, the NBA has done an incredible job of fielding these many games so far. Yet, despite the achievement, there is a lingering sense of insecurity if there will be more postponements on the way. So, as long as the league keeps churning games, bookmakers will release odds, bettors will bet, and writers and readers will write and read. In this game, the Oklahoma City Thunder will host the Dallas Mavericks in a typical Western Conference affair. The Thunder team will be without main scorer Shai Gilgeous-Alexander while Mavericks are getting Luka Doncic back for this game. Oklahoma City had been playing some well-versed ball before COVID-19 outbreak claimed Josh Giddey, who will be back for this game. On the other hand, Luka Doncic will be back after a 20 days absence or so and now he will be itching to make his contributions. For a quick overview, head to "Notes". For my game result and total prediction, jump to "Expert Betting Tips".
Claim Your Welcome Bonus!
Giddey can fuel Thunder, Doncic can break free for Mavs
Some pain relieved with Giddey back, pain increased with Shai gone
The Thunder has received their best all-around player in Josh Giddey back but losing Shai means a lot of hurt. He has been the leading scorer for the team and for a team that has its second-highest scorer Dort struggling massively, it can result in the offense going cold. But yes, Giddey has raised his scoring level while Dort needs to really get his act together. Aaron Wiggins has done better on the offensive end while Kenrich Williams has helped in getting some second-chance points here and there. Overall, the Thunder will need more out of Giddey, Dort, Jerome, Wiggins, and Williams to field an impactful offense.
Doncic is one of the best but yes, he is not the same as last season
Luka Doncic was figuring in 20-25 points, 8-12 rebounds, and 8-12 assists range before his injury and the protocols based absence. However, his numbers are a bit down compared to last season but again, no matter what criticism or fans say, he is a player who can change the game, as he has closed many games late in the fourth quarter. With Luka back, the Mavericks can address one massive issue they have been facing all season long and that is to see off opponents late in the game. Now, with Brunson, Doncic, and Finney-Smith, the team can get substantial divers and shooters along with three incredible passers. If 20+ points scorer Porzingis plays then the Mavericks are a handful for sure.
Notes
Here are some quick hitters related to game:
Thunder has scored 95, 97, 111, 117 in the last four games;
Thunder has allowed 80, 115, 117, 112 in the last four games;
Mavericks have scored 112, 94, 132, 116 in the last four games;
Mavericks have allowed 96, 95, 117, 120 in the last four games;
Shai Gilgeous-Alexander who leads the Thunder in scoring, and has lodged 23-31 continuously this season has been placed in the COVID-19 protocols sadly;
Jalen Brunson has scored in the 15-26 points range and has dished 6-10 assists a game;
Josh Giddey who missed the last few games has been dealing in the 14-19 points, 7-11 rebounds, and 7-11 assists range a game;
Mavericks absent list: Kristaps Porzingis is doubtful for the game. Frant Ntilikina is questionable. Isaiah Thomas, Boban Marjanovic, and Trey Burke are in COVID-19 protocols. Thunder injury list: Darius Bazley, Tre Mann, Jeremiah Robinson-Earl, and Vit Krejci continue to miss games;
Check the injury list before placing your bets!
Expert Betting Tips
Points Range: The Mavericks could score 110 or more even with Doncic out and with him back, the team can lodge solid outings courtesy of some formidable team combinations and a stable scorer, rebounder, and playmaker. On the other hand, with Gilgeous-Alexander out, the Thunder will miss a high-profile isolation scorer, and will have to depend upon Josh Giddey and Dort. I believe the Thunder has a lesser chance of getting close to 110 compared to the Mavericks. The Mavericks defense can be gritty every now and then, which can restrict a Shai-less Thunder team. Now I think Dallas can get past 108 here at least and Thunder will be restricted below 105. The Total Points Range here is 207-217.
Prediction: As can be seen in the points range discussion, I favour the Mavericks over the Thunder. Doncic can be the difference-maker but yes, there can be questions regarding his conditioning after he has been away from the high-octane action of the NBA for so long. I think the Thunder will struggle to score here and they can struggle on the defensive end too. I take the Mavericks to win this 112:100.
Betting Options
Total O 209.5 for 1.90;
Handicap: 2 -8.5 for 1.99;
Dallas Mavericks: Total Points Over 109.5 for 2.00.
Odds
Bet Type
Bookmaker
Claim Bonus!
Bet Type
Handicap: 2 -8.5
Bookmaker
Bet Now!
Bet Type
Dallas Mavericks: Total Points Over 109.5
Bookmaker

Bet Now!
Other predictions