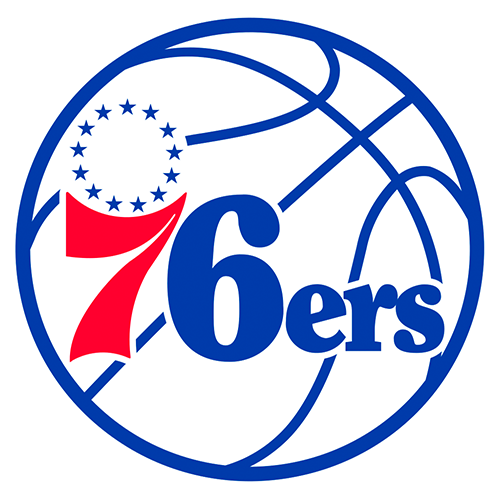 Philadelphia 76ers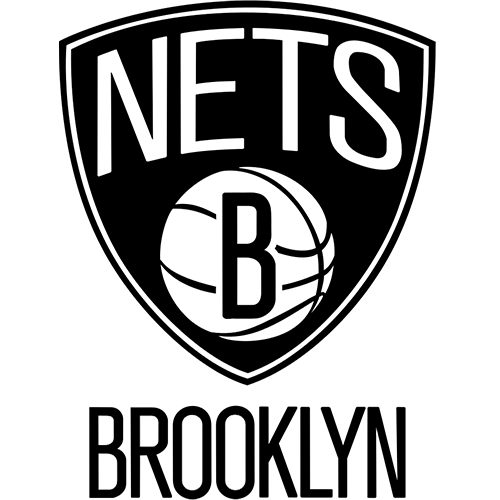 Brooklyn Nets
NBA Regular Season
Arena: Wells Fargo
Home Floor: Philadelphia 76ers
11.03.2022, 03:30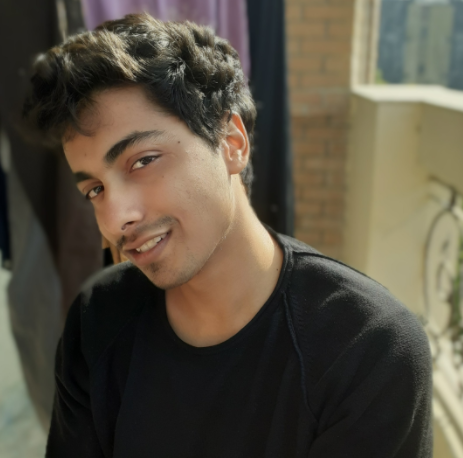 Odds
Bet Type
Bookmaker
Claim Bonus!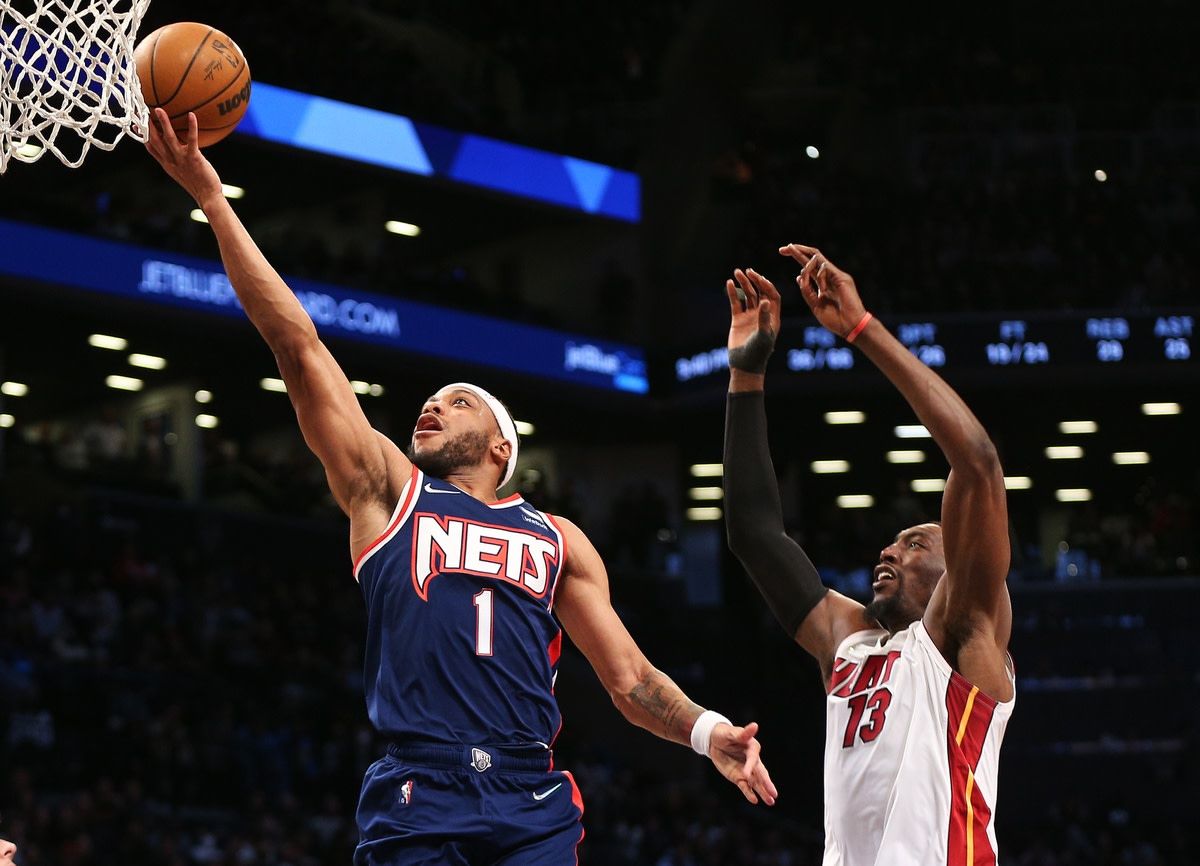 Upsets galore have been set up in the league and various teams have now reached alarming situations. The window to make a deep season run is closing with each day and it is time to pack up the heat and come up with riveting performances to seal the deal. See, the Postseason is just a few clicks away and with several Play-in spots open up to play along with numerous Playoffs positions, it is going to be a desperate dash for the most teams that are looking to sneak into the Playoffs. And the Brooklyn Nets are a prime example of that and as they take on the Philadelphia 76ers, they have their work cut out.
Claim Your Registration Bonus!
Positioning, Aces, and recent performances
Philadelphia 76ers
Wins: 40
Losses: 24
Last 10 games: 8 wins 2 losses
Conference Ranking: 3rd
Record prediction: 53-29
The 76ers have to deal with 18 games in the current window and half of the games will take place on the home floor. Half of these games will be up against teams that have a 50%+ win record and that means this is what I will classify as a 60% difficulty schedule. Surprisingly, the 76ers have been better away from home with 65% wins and they have nabbed 59% wins at home. I believe if injuries don't hamper them, they can surely finish with an overall record of 64% wins.
Brooklyn Nets
Wins: 33
Losses: 33
Last 10 games: 4 wins 6 losses
Conference ranking: 8th
Record Prediction: 43-39
There is no doubt that the Nets campaign has derailed but a win versus Hornets can bolster their confidence as they are in an immediate race against the Charlotte outfit for the Play-in spots. With the return of Kevin Durant, they can now field a much more potent attack on both sides of the floor. They have to play 10 of their next 16 games at home and to be frank, they haven't been a great home team, and their away from the home record is miles better. However, it is also due to the fact that the team played most of their homes without Kevin Durant recently. With Irving and Durant as the two primary scorers, the team can mount a big run, it will not be surprising at all.
Roster make-up, players' performances
Philly's options
Joel Embiid's burden has eased since the inclusion of Harden, both complementing each other wonderfully. Harden has continuously dished 10+ assists, scored 22+ points, and has also given top-notch rebounding. With two all-around offensive options in Embiid and Harden, a brilliant one-guard in Maxey, who has been scoring 20+ for most parts and paired up with an off-the-ball talent in Tobias Harris, the main five looks stacked as Thybulle can pincer the defensive end. The 76ers have been worse without Harden on the offensive end while their defense has been superb throughout the season.
Nets' options
Nets' campaign took a hit when Kevin Durant went out, not only does he bring big-time scoring but he is a terrific rebounder and assists. Durant has had two 30+ points games while Irving balled out with a 50 points outing versus the flailing Hornets. Drummond will get much more open looks playing alongside Durant and Irving while Seth Curry will be key on both ends. The team is awaiting Simmons' return and can be a real difference-maker as a premium defender, playmaker, and can also provide more than decent size and rebounding perhaps as a Point Forward alongside Durant.
Player Performance Prediction
Assuming these athletes will be available, these are my player-based predictions:
I believe Kyrie Irving will be held below 28 points here;
I see Joel Embiid grabbing at least 12 rebounds;
I believe Kevin Durant will score at least 34 points;
I see James Harden dishing at least 11 assists;
I believe Andre Drummond will grab at least 12 rebounds;
I see Tyrese Maxey clinching at least 20 points.
Context and Expert Betting Tips
Context: Let us examine the contest in which the game is going to be played. James Harden was a part of the Nets team just a month ago, Seth Curry and Andre Drummond were the parts of the 76ers before the Harden trade. Ben Simmons, whose relationship with the 76ers fanbase team and fanbase couldn't have been sourer will not play but is highly likely to travel with the team. Therefore, this game has a lot of so-called bad blood, and usually, when you play against your former team, you come in with an extra chip on the shoulder. So, this is the context under which the game will be played
Points Range: The Nets offense will certainly be bolstered with the returns of Durant and Irving, therefore getting past 115 or so on a regular basis. On the other hand, the 76ers offense has been at its best with Harden running the show as the primary ball-handler and he has already made this team his home which means that the team's offense has the potential to become one of the best offenses in the league. Defensively, the 76ers have been lightyears ahead but the Nets can become better with Durant returning to the fray. I see the 76ers going past 115 here at least while the Nets also putting points in a similar range. I believe the total points range here is 230-240.
Prediction: This is the game of all games and the fact that this is going to be among one of the only two games to be played during the day, will mean a ton of people will switch to watch what Harden and Durant will do when faced against each other. I see an intense game scoring-wise but the 76ers will close this out in my opinion. I believe the 76ers are going to take this game 122:116.
Betting Odds
Total 1 Over 117.5 for 1.97;
Total Over 230.5 for 2.00;
Player Props: Player Points Milestones: Kevin Durant: 30 for 2.20.
Odds
Bet Type
Bookmaker
Claim Bonus!
Bet Type
Total Over 230.5
Bookmaker
Bet Now!
Bet Type
Player Props: Player Points Milestones: Kevin Durant: 30
Bookmaker
Bet Now!
Other predictions