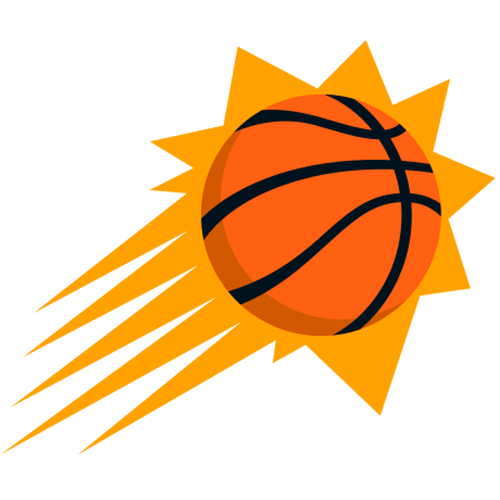 Phoenix Suns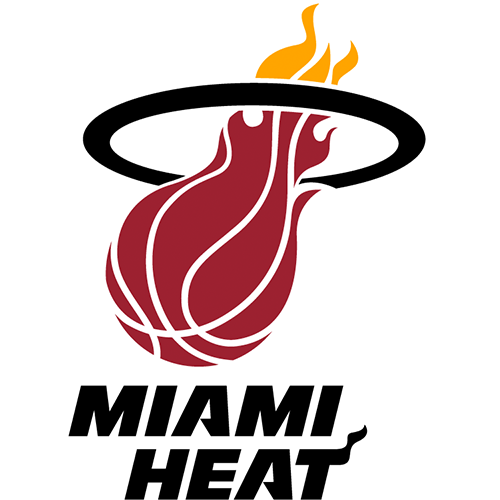 Miami Heat
Arena: Footprint Center
Home Floor: Phoenix Suns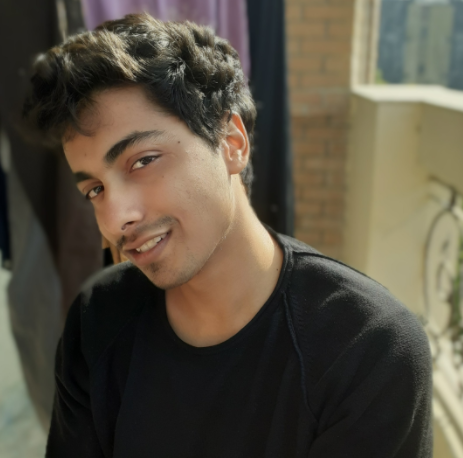 Odds
Bet Type
Bookmaker
Claim Bonus!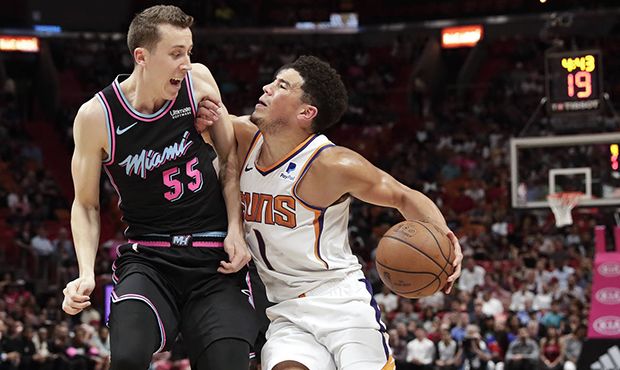 The COVID-19 has now sent more than 250+ NBA athletes in the health & safety protocols and we have seen so many different combinations that it is difficult to keep count of it by now. But that is fine because at least the league is seeing less postponements than before and unlike many other major leagues, the league has kept the schedule going without compromising much. And that is why, we meet again, to look at the tussle between the Phoenix Suns and Miami Heat in a West-East Conference battle.
Suns are the best team record-wise and only one to reach 30 wins and just have 8 losses, winning three in a row, which has become a routine. On the other hand, Heat has 24 wins and 15 losses, winning their last battle versus the Trail Blazers. However, the Miami squad will face a high-octane Suns team that now has two of its starters back. Can Miami pull off some magic here? For my game and total prediction, go to "Expert Betting Tips". To check some player props numbers, go to "Player Performances".
Claim Your Registration Bonus!
Heat needs better shooting percentages, Suns don't care who they face
Heat has wonderful depth but some players have been a bit off
The Miami Heat has showcased a lot of depth this season and their record is commendable since the team has largely played without two of their main players in Adebayo and Butler during many games. With Kyle Lowry, the team has been able to get some great leadership skills, playmaking, perimeter shooting, gutsy defense, hustle and he was a great pick-up in the offseason. Omer Yurtseven has shown that he is a starting level player and has grabbed 16 or more rebounds in three straight games, giving Miami a huge lift on the rebounding end. PJ Tucker has been huge defensively and has even upped his scoring and playmaking. Max Strus has been a pleasant surprise, notching 25+ points nights on a consistent basis.
However, there has been one issue that has hurt the team lately. Tyler Herro who was on fire early in the season, scoring 20 or more has struggled at times to shoot efficiently. Yes, he is still getting around 20 or so but his shooting percentage has been under 36% many times recently. On the other hand, Duncan Robinson has had his own struggles but yes, one thing is for sure, he has been way better than he was till mid-December and has been shooting better recently. Butler is questionable for the game and of course, with him, Heat has a better chance of putting up a fight against this deep Suns team but still with Lowry, Herro, Robinson, Tucker, Martin, Strus, Yurtseven, the Heat has shown plenty of fight.
Suns are too deep, too strong, and too scary
Suns have won three of their games without their starting Center Deandre Ayton who chips in with 15+ points and 10+ rebounds a game along with elite defense. Even their premier defensive stud and floor spreader Jae Crowder was missing but hey, the Suns are as built as the Warriors. With guards Chris Paul and Devin Booker, both of the players who can combine for some quality playmaking, scoring, and defense paired up with wings Bridges and Johnson, both two-way players, a rising youngster in Jalen Smith who has been in double figures in terms of points and rebounds, along with Cameron Payne coming off the bench, Suns have kept their winning train rolling.
The Suns are an elite team on both ends of the floor. For me, their speciality is reading the oppositions well and they are comfortable in terms of playing both fastbreak and halfcourt style, both high and low scorers. For me, they are fairly an orthodox team, a playmaking Point Guard, an off-guard who can score in various ways, two wings who can slash, cut, shoot, and defend and a Center who does most of his damage in the paint. The Suns are loaded and they are surely one of the favorites to win it all at this moment.
Player Performances
Here are some player related statistics:
Max Strus scored 25 in the last game. He has done so in many games this season;
Tyler Herro has scored 16, 18, 22, 16, 32 in the last five games;
Omer Yurtseven has scrapped 16 or more rebounds in each of the last three games;
Chris Paul has dished 10 or more assists in a bunch of games this season;
Devin Booker had 11 in the last game and I think he is due a big offensive game in this one. He has scored 22-34 points a game regularly this season;
Cameron Johnson has usually scored in the 16-19 points range
Expert Betting Tips
Points Range: Ah, well with Ayton back, the inside scoring will be even more formidable for the Suns and they are a team that can score constantly past 110. The Heat defense can be tough but it is not as tough as it was with Adebayo in the middle. As good as a rebounder Omer is, he is not as dynamic defensively as Adebayo. Therefore, the Suns can exploit the part through Ayton, but let us see how his conditioning will be. I believe this is the game where both Robinson and Herro need to shoot better than 50% and combine for 35-45 or so. The Heat does need Butler back and I think if he plays he can make it tough on the perimeter for the Suns shooters. I think both teams will be able to cross at least 105 here and I think Lowry can have a big 15+ points and 8+ assists game. For me, the total points range here is 210-220.
Prediction: Of course, the team with the best record in the league in the form of the Suns will have an edge over the team that has been a tad inconsistent recently. But I would never want to underestimate the Heat, even when they play on the road because I believe they have a solid guard combination and once that comes around, oppositions can be in a world of trouble. PJ Tucker can cause disruptions both at the perimeter and around the paint too but Suns are a lot deeper. I believe the Suns have a 53% chance of winning this because I think whether Butler plays or not, Heat will come with a lot of force in this match. Still, I believe the Suns will win 109:106.
Betting Tips
Miami Heat: Total Points Over 104.5 for 2.00;
Any Other Score-Win With Difference Less Than 6 for 3.10;
Player Props: Player Points: Devin Booker: Over 24.5 for 1.90.
Odds
Bet Type
Bookmaker
Claim Bonus!
Bet Type
Any Other Score-Win With Difference Less Than 6
Bookmaker
Bet Now!
Bet Type
Player Props: Player Points: Devin Booker: Over 24.5
Bookmaker
Bet Now!
Other predictions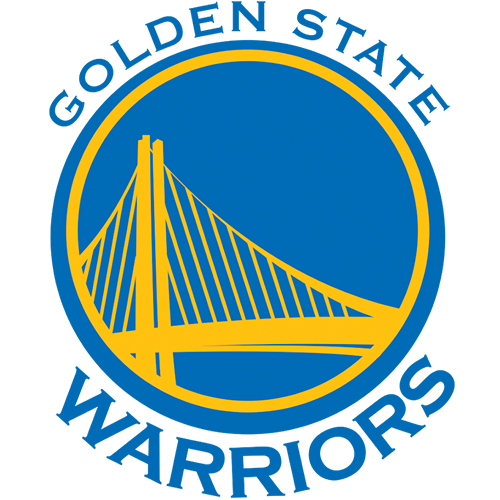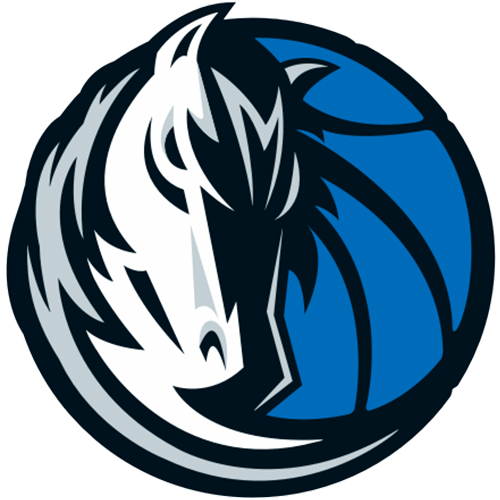 Anastasiya Dudkina