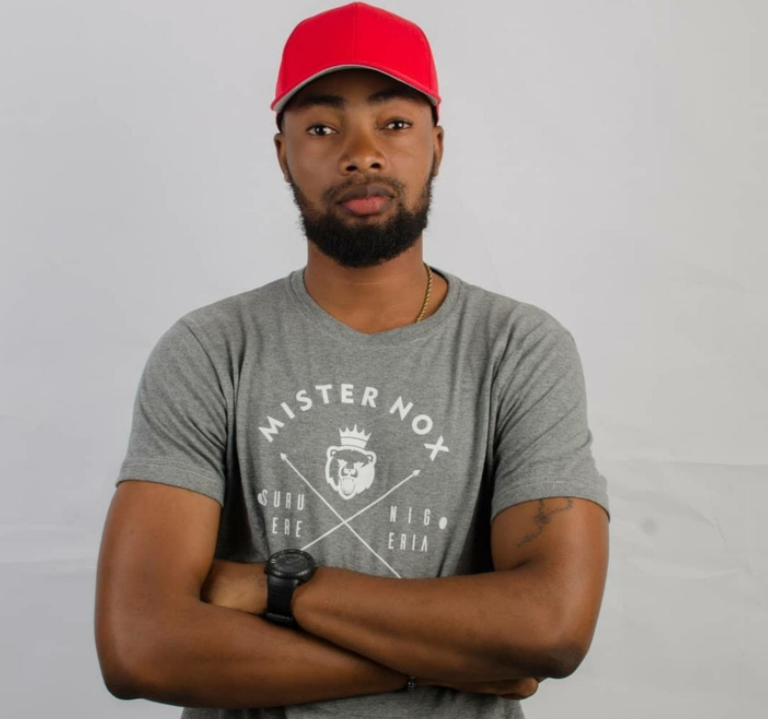 AFCON has proven to be one of the toughest tournaments because it's star-packed. Top players from all over the world will be challenging in the tournament and one of the dreams of a player is to represent and win trophies, not just for their clubs but also for their country.
Bet on AFCON with Bet365
Here are the lists of our perceived favourites to win the tournament:
ALGERIA
The current holder of the trophy poses a threat to teams in this tournament with their style of play and how organized they are. They don't just play individual football, they play as a team with threats and precisions in the final third. We are backing the 2019 winner to retain the trophy.
Key Players to watch :
Riyad mahrez ( Mancity, England), Said Benrahma (West Ham, England), Ramiz Zerrouki ( FC Twente, Holland), Ismael Bennacer
Bet365 offer odds of 6.00 on Algeria winning the tournament.
Bet on AFCON with Bet365
EGYPT
Egyptian football teams are known for their free flow of football, streaming passes and holding off opponents. One of the teams that I admire a lot because of their style of play and its very similar to that of European teams. Their main man, Mohammed Salah will hope to win the world best someday and this tournament is a good platform to show the world that he's also capable of doing it in Africa.
Key Players to watch:
Mohamed Salah (Liverpool), Mohamed Eleney (Arsenal), Trezeguet (Aston Villa)
Bet365 offer odds of 8.00 on Egypt winning the tournament.
NIGERIA
Not totally convinced by one of the most successful in the history of the tournament. Super Eagles of Nigeria have the most players playing in Europe but the issue with the team is that they are not organized coupled with the fact that they just sacked the coach who has been with the team months before the tournament. Not convinced doesn't mean I'm writing them off, if the players could come together as a team then they might be forced to reckon with in this tournament.
Key Players to watch:
Alex Iwobi (Everton), Joe Aribo (Rangers), Frank Oyenka (Brentford), Wilfred Ndidi (Leicester City)
Bet365 offer odds of 10.00 on Nigeria winning the tournament.
Bet on AFCON with Bet365
Honourable mention: Senegal, Ivory Coast.
Now let's take a look at the AFCON group schedule.
GROUP A
| Date | Teams | Stadium |
| --- | --- | --- |
| JAN. 09, 2022 | CAMEROON VS BURKINA FASO | STADE PAUL BIYA |
| JAN. 09, 2022 | ETHIOPIA VS CABO VERDE | STADE PAUL BIYA |
| JAN. 13, 2022 | CAMEROON VS ETHIOPIA | STADE PAUL BIYA |
| JAN. 13, 2022 | CABO VERDE VS BURKINA FASO | STADE PAUL BIYA |
| JAN. 17, 2022 | BURKINA FASO VS ETHIOPIA | KOUEKONG STADIUM |
| JAN. 17, 2022 | CABO VERDE VS CAMEROON | KOUEKONG STADIUM |
GROUP B
| Date | Teams | STADIUM |
| --- | --- | --- |
| JAN. 10, 2022 | SENEGAL VS ZIMBABWE | KOUEKONG STADIUM |
| JAN. 10, 2022 | GUINEA VS MALAWI | KOUEKONG STADIUM |
| JAN. 14, 2022 | SENEGAL VS GUINEA | KOUEKONG STADIUM |
| JAN. 14, 2022 | MALAWI VS ZIMBABWE | KOUEKONG STADIUM |
| JAN. 18, 2022 | ZIMBABWE VS GUINEA | STADE AHMAADOU AHIDJO |
| JAN. 18, 2022 | MALAWI VS SENEGAL | STADE AHMAADOU AHIDJO |
Bet on AFCON with Bet365
GROUP C
| Date | Teams | Stadium |
| --- | --- | --- |
| JAN. 10, 2022 | MOROCCO VS GHANA | STADE AHMAADOU AHIDJO |
| JAN. 10, 2022 | COMOROS VS GABON | STADE AHMAADOU AHIDJO |
| JAN. 14, 2022 | MOROCCO VS COMOROS | STADE AHMAADOU AHIDJO |
| JAN. 14, 2022 | GABON VS GHANA | STADE AHMAADOU AHIDJO |
| JAN. 18, 2022 | GHANA VS COMOROS | STADE OMNISPORT ROUMDE ADIJA |
| JAN. 18, 2022 | GABON VS MOROCCO | STADE OMNISPORT ROUMDE ADIJA |
Bet on AFCON with Bet365
GROUP D
| Date | Teams | Stadium |
| --- | --- | --- |
| JAN. 11, 2022 | NIGERIA VS EGYPT | STADE OMNISPORT ROUMDE ADIJA |
| JAN. 11, 2022 | SUDAN VS GUINEA BISSAU | STADE OMNISPORT ROUMDE ADIJA |
| JAN. 15, 2022 | NIGERIA VS SUDAN | STADE OMNISPORT ROUMDE ADIJA |
| JAN. 15, 2022 | GUINEA BISSAU VS EGYPT | STADE OMNISPORT ROUMDE ADIJA |
| JAN. 19, 2022 | EGYPT VS SUDAN | STADE AHMAADOU AHIDJO |
| JAN. 19, 2022 | GUINEA BISSAU VS NIGERIA | STADE AHMAADOU AHIDJO |
GROUP E
| Date | Teams | STADIUM |
| --- | --- | --- |
| JAN. 11, 2022 | ALGERIA VS SIERRA LEONE | JAPOMA STADIUM |
| JAN. 12, 2022 | EQUATORIAL GUINEA VS IVORY COAST | JAPOMA STADIUM |
| JAN. 16, 2022 | IVORY COAST VS SIERRA LEONE | JAPOMA STADIUM |
| JAN. 16, 2022 | ALGERIA VS EQUATORIALGUINEEA | JAPOMA STADIUM |
| JAN. 20, 2022 | SIERRA LEONE VS EQUATORIAL GUINEA | STADE DE LIMBE |
| JAN. 20, 2022 | IVORY COAST VS ALGERIA | STADE DE LIMBE |
Bet on AFCON with Bet365
GROUP F
| Date | Teams | Stadium |
| --- | --- | --- |
| JAN. 12, 2022 | TUNISIA VS MALI | STADE DE LIMBE |
| JAN. 12, 2022 | MAURITANIA VS GAMBIA | STADE DE LIMBE |
| JAN. 16, 2022 | TUNISIA VS MAURITANIA | STADE DE LIMBE |
| JAN. 16, 2022 | GAMBIA VS MALI | STADE DE LIMBE |
| JAN. 20, 2022 | MALI VS MAURITANIA | JAPOMA STADIUM |
| JAN. 20, 2022 | GAMBIA VS TUNISIA | JAPOMA STADIUM |
ROUND OF 16
| Date | Teams | Stadium |
| --- | --- | --- |
| JAN. 23, 2022 | WINNER 2A VS WINNER 2C | STADE DE LIMBE |
| JAN. 23, 2022 | WINNER 1B VS WINNER 3A/C/D | STADE OMNISPORT ROUMDE ADIJA |
| JAN. 24, 2022 | WINNER 1D VS WINNER 3B/E/F | KOUEKONG STADIUM |
| JAN. 24, 2022 | WINNER 1A VS WINNER 3C/D/E | STADE PAUL BIYA |
| JAN. 25, 2022 | WINNER 1C VS WINNER 3A/B/F | KOUEKONG STADIUM |
| JAN. 25, 2022 | WINNER 1F VS WINNER 2E | STADE AHMAADOU AHIDJO |
| JAN. 26, 2022 | WINNER 1E VS WINNER 2D | JAPOMA STADIUM |
| JAN. 26, 2022 | WINNER 2B VS WINNER 2F | STADE DE LIMBE |
Bet on AFCON with Bet365
QUARTER-FINAL
| Date | Teams | STADIUM |
| --- | --- | --- |
| JAN. 29, 2022 | WINNER LS1 VS WINNER LS3 | JAPOMA STADIUM |
| JAN. 29, 2022 | WINNER LS2 VS WINNER LS6 | STADE OMNISPORT ROUMDE ADIJA |
| JAN. 30, 2022 | WINNER LS5 VS WINNER LS7 | STADE PAUL BIYA |
| JAN. 30, 2022 | WINNER LS4 VS WINNER LS8 | JAPOMA STADIUM |
SEMI-FINAL
| Date | Teams | STADIUM |
| --- | --- | --- |
| FEB. 02, 2022 | WINNER QF1 VS WINNER QF2 | JAPOMA STADIUM |
| FEB. 02, 2022 | WINNER QF3 VS WINNER QF4 | STADE PAUL BIYA |
THIRD-PLACE PLAY-OFF
| Date | Teams | Stadium |
| --- | --- | --- |
| FEB. 06, 2022 | LOSER SF1 VS LOSER SF2 | STADE AHMADOU AHJDJO |
FINAL
| Date | Teams | Stadium |
| --- | --- | --- |
| FEB. 06, 2022 | WINNER SF1 VS WINNER SF2 | STADE PAUL BIYA |
Bet on AFCON with Bet365