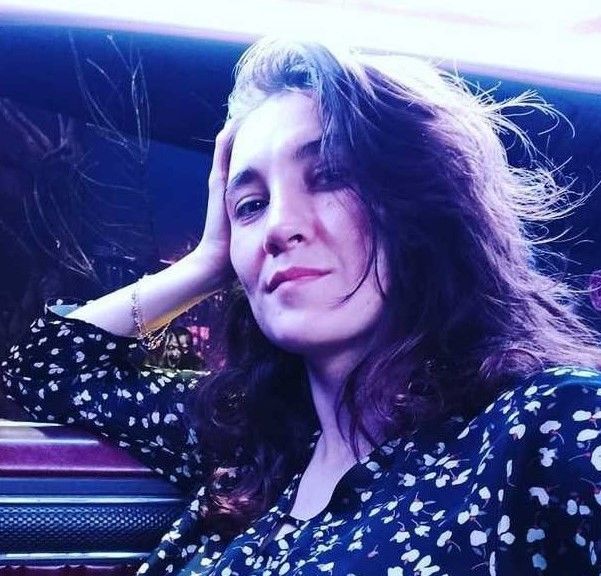 The Russian UFC heavyweight Aleksei Oleinik planned to end his career after his win over Jared Vanderaa, but a lucrative offer from the UFC let him return to MMA. On October 1, he will fight against the Swede Ilir Latifi, whom he has known since their joint training. In one of his interviews, Aleksei talked about his rest from the bouts, preparation for the fight against Latifi, the revolution in Ukraine, and the revival of Alexander Emelianenko.

Bet on UFC with 1xBet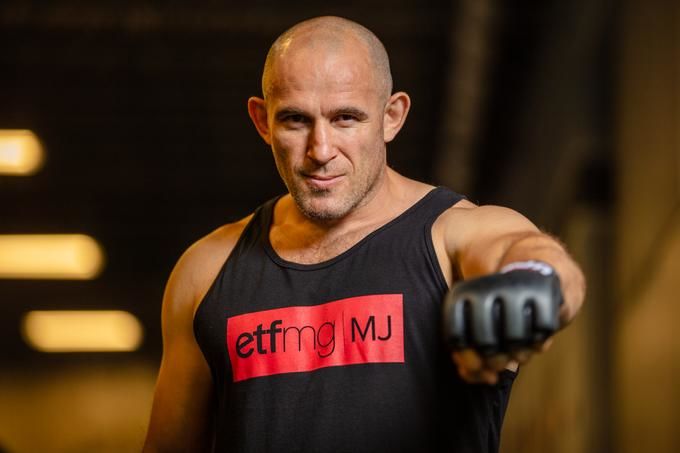 "If the way to the heart is closed, you should knock on the liver"
— After your victory over Vanderaa, you said you would take a break and perhaps even end your career. What has brought you to the Octagon again?

— The UFC's persuasiveness. They asked me for one more fight (laughs).
— Will this fight be the last for you?
— I don't know. I am afraid I can't promise anything. My fight against Vanderaa was the last one, but as you see, I have my next bout in nine days.
— You have said that Ilir Latifi is a tough opponent because you know each other well, and choking him is almost impossible. How are you going to beat him?
— There are no invincible people. There is a joke: "If the way to the heart is closed, you should knock on the liver." This has been known since the creation of MMA. If a person adopted a high guard and it was impossible to get to their neck to apply a technique, their opponent just knocked on them and smashed them, so you cannot predict anything. You can make your rival open up, get him, and finish. It can be about the opponents' character and endurance. Sometimes, incredibly talented punchers and tough fighters are so exhausted they cannot control or protect themselves. It can happen both with myself and my opponent. Ilir Latifi is a seasoned fighter. He is not a man who gets confused, so I need to focus as much as possible and not count on his weakness.

Bet on UFC with 1xBet
— Have you managed to rest, refresh your brain, and get what you want after the fight against Vanderaa?

— Yes, I relaxed for about six weeks and then realized I would have one more bout.
— What did you do? Have you discovered something new?
— I just relaxed. I went on a cruise for the first time in my life.
— Where did you go, and what impressed you?
— My wife and I went 3000 km to Boston by car. There we held a cool video-recorded workshop. On the way back, we went to New York, got on a ship, and had a six-day trip towards the Bermuda Triangle. There was no Internet, but only nature and the ocean. We caught up on sleep without our children, phone rings, or responsibilities. We were left alone. With our rhythm of life, even a trip like this is worth a lot. Sometimes you need to be yourself and just relax.

"I have two or three positions that even the UFC and Bellator tops will never get out of"
— Is your training for the fight against Latifi different from your usual training?
— I can admit that my body finds it difficult to recover. I feel exhausted by the end of the week. Sometimes my willpower hardly helps me perform some basic functions such as getting up, packing my bag, driving to the gym, and having a warm-up. Everything is alright, but it's really hard to recover. I am mentally exhausted.
— Have you considered postponing your return because of this?
— I have, but when you are encouraged by your victory, you feel you are strong, that's why I decided to take up the challenge. I feel that there's life in the old dog yet, although I am 44 and fight against 25-28-year-old boys who are young and huge. But I beat them somehow. I still work with the strongest and coolest fighters in the gym, but they know that I have two or three positions they will never get out of, even the UFC and Bellator tops. I have a trick that always works. I have gotten to the point where I'm earning good money for it. If I don't fight, I won't get them. And this is a lot of money you can live on for a long time. I have no business or other source of income, I have been training and coaching for my whole life, and my family is quite big. My knowledge of martial arts is my greatest asset.

Bet on UFC with 1xBet
— There is another UFC heavyweight veteran, Andrei Arlovski. Have you been suggested to face him? What do you think about the possibility of such a fight?

— The UFC didn't suggest this bout last time, but it had done it before. I have said that I was suggested to fight against Sergei Pavlovich, Alexander Volkov, Shamil Abdurakhimov, and Alexandr Romanov. I can fight against any of our guys, but I don't want to. But I won't sprinkle ashes upon my head and swear I will never do it or fight against my brother. I will not fight against my brother, but all the others are professional athletes. Many of our guys are my friends, but if I have to combat them, I will do it. I didn't want to fight against Sergey Spivak, but I had to.

"Now the world is full of crazy events"
— You have recently supported Romanov after his first professional loss. What did he lack in the bout against Marcin Tybura and how do you assess his chances of getting into the elite?
— I haven't watched all the fight, I only saw some episodes, that's why I can't say why he lost. Perhaps, he knows more about this. I know that Tybura is an excellent fighter: he is powerful, strong, and has a good punch. The guys who train with him say his jiu-jitsu is very cool, though not like mine. Usually, the secret to our success or failure is training. Perhaps, he focused on the wrong thing, for example, on speed, weight cutting, or his punches, but he needed power, which always helped Alexandr to win. He dragged his opponents along the floor, knocked them, tormented them, wore them down, so that they couldn't move, let alone defend themselves. It is one of the theories. How could I not support the guy I know so well? He is a good guy, with our mentality, we shake hands, joke, smile, and train and hold workshops together. I believe we are compatriots.

— Whom do you call compatriots?
— All people with our mentality. The Belarusians, the Moldavians, the Ukrainians, the Russians, and the Georgians — all of them have our mentality. We can divide into nations, subnations, clans, and families, but that's nonsense. I always give the example of the old story when the tsar let his sons break the sticks one by one and then gave them a bundle, and they couldn't break it. Thus, as long as we are on our own, we can be easily broken, but when we are together, no one can break us. Our ancestors lived according to this principle for thousands of years and left it to us. Half of the modern countries didn't even exist 500 years ago. There were even no current world hegemons. These are countries without a soul that absorb, exterminate, destruct and suppress everything. A nation without a soul is a robot that performs all functions but is unpleasant to be around. Now the world is full of crazy events that would have seemed like a fantasy story 20 or 30 years ago.

Bet on UFC with 1xBet
— How partial mobilization declared in Russia can affect professional athletes and martial arts?

— It can affect anyone, no matter whether they are a boxer or a mixed martial artist, a musician or a bank clerk. Your job doesn't mean you're free of anything. I don't want to talk about mobilization now because the situation is really unpleasant. You know when my heart grew coarse?
— When?

— After 2014, when we had all this nonsense with betrayal and meanness in Ukraine, when they shot at civilians. It is a plague that has infected even reasonable people and it has been spreading further and further. I don't understand why it happens. Many people are looking for benefits. How can you benefit from supporting one side or the other for $500? You don't understand that today you support the dark forces for $500 and tomorrow your country won't exist. One hundred thousand people got this money, jumped with flags of various colors, and broke the system. They were happy to earn their six-month income in three weeks, but they broke what had been built up over decades and centuries, they broke the whole country.

"If Alexander Emelianenko becomes a decent guy, he will deserve respect"
— There will be a fight between Alexander Emelianenko and Viacheslav Datsik on the weekend. Emelianenko says he has risen from the ashes like a phoenix. Do you believe that he can regain his best shape?
— Alexander is right because he is doing what is constructive. It hardens him as an athlete both spiritually and physically. I will be glad if he keeps having this attitude towards life and becomes a nice guy. You don't have to become a champion or wear belts or medals to do it. You can just be a decent man. We all know that we should honor not only champions but good athletes. There are some titled athletes whom nobody respects or tolerates. If Alexander manages to do it, I will be glad.

— You used to criticize him.
— I criticized him for certain bad actions, which I have always condemned, no matter whether Alexander Emelianenko or Pyotr Sidorenko did them. If you hurt the weak, that's bad; if you defend the weak, that's good; you shouldn't teach people bad things. We shouldn't judge someone's actions through the prism of the person who does them. Is beating someone on the street a bad thing for some Petrenko and a good thing for Alexander? Of course, it isn't. That's why I will give Alexander the respect he deserves if he performs well. I understand that he is going through a lot of pressure, I know how hard it is, especially if society is against you. But if you overcome it, you will get more respect.

Bet on UFC with 1xBet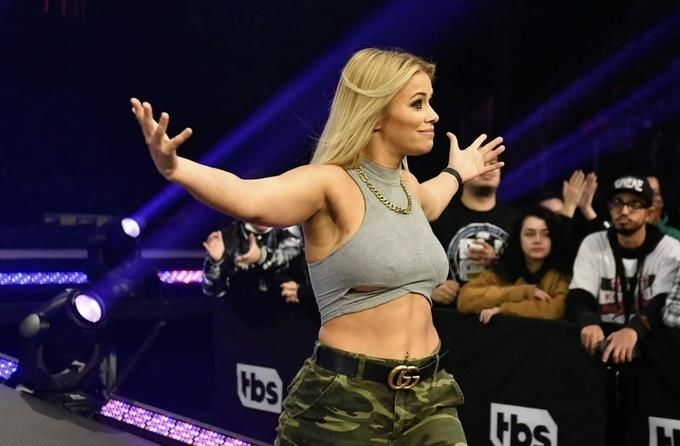 VanZant, Shahbazyan, Till, and Northcutt: UFC fighters who didn't live up to their hype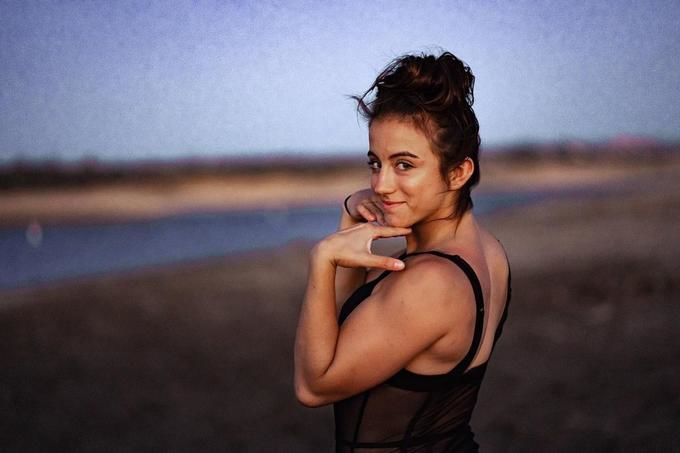 Maycee Barber is a young UFC star who has traveled the United States in search of new fighting techniques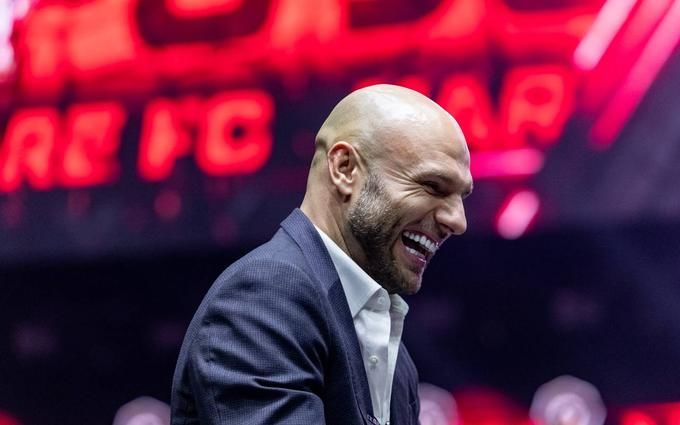 The head of Hardcore, Anatoliy Sulyanov: The Bare Knuckle fighters will be demolished without chances