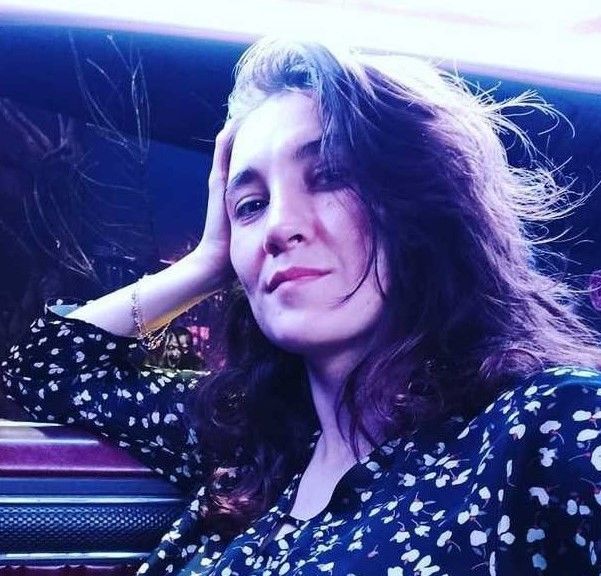 The first Russian Bellator tournament took place on October 23 in Moscow. In the major fight of Bellator 269, the legendary Russian MMA fighter Fedor Emelianenko toughly knocked out American Timothy Johnson in the first round. In this article we will tell you how the stars of the fighting community and show business commented on the fight.
Alexander Emelianenko, MMA fighter and Fedor's brother
"As the fight was going on, it was obvious that Fedor came to the fight in a very good shape. The fight started well with some kicks and punches. But Fedor didn't even try to go to the parterre. He showed that he dominates in stance very well, and knocked out his opponent in the first round. As long as Fedor is in shape, he will knock everyone out and win".
Bet on MMA with 1xBet
Dmitry Guberniev, broadcaster
"The result is not unexpected at all. I predicted all that before the fight. There would be no chance for Fedor if he didn't win quickly. That's why I bet on a fast fight, a quick win. He defeated his opponent and I congratulate him with that".
Taras Kiyashko, coach
"I expected it would be hard for Fedor Emelianenko, he did well. During the first seconds of the fight they were engaged in a couple of kicks and punches. I understood that the danger threatened both of them. Fedor's experience and skills played their part. A perfect combination, Fedor caught counter-punch, hit and finished with two hooks. But, at the very beginning of the fight, there were a couple of those engagement moments where both could be hit. After all, well done, for sure."
Scott Coker, Bellator president
"It was a special fight. It was really interesting to watch Fedor performing in front of his fans. After the fight I thought that at his 45 Emelianenko is still capable of many things. Honestly, he was throwing combinations at Tim like I haven't seen him to for a very long time. It was an amazing night and an incredible performance from Fedor.
Fedor threw some quick combinations at his opponent. So his hands speed is still at a high level. He proved us that he can still perform at a top level. Also, he proved me once again that he is the greatest fighter of all time."
Valentin Moldavsky, temporary Bellator champion
"I'm very happy that Fedor won. I thought that if everything goes in our favor, Fedor should win in the first round. It happened exactly like that."
Bet on MMA with 1xBet
Magomed Ismailov, MMA fighter
"Everything turned out to be alright. I was supporting Fedor, so I'm glad he won. I didn't expect him to take on Johnson so quickly. I thought the fight would reach the middle at least. Now we're waiting for Fedor's new fights!"
Alexander Zhernakov, Alexander Shlemenko's manager
"I expected Fedor to win. He has speed, power and experience. He defeated his opponent with these qualities.
Oleg Matytsin, Minister of sports of the Russian Federation
"Congratulations to Fedor Emelianenko on his beautiful victory over a strong opponent from the United States! He knocked his opponent out and confidently won the fight, pleasing numerous MMA fans in Russia and around the world. We all hope that the Russian athlete, a legend of the world sports, will continue his career and has many more victories".
Bet on MMA with 1xBet
Vadim Nemkov, Bellator champion
"Fedya was faster than his opponent, he hit greatly. We thought the fight would end in the first or second round. This victory speaks volumes. I think Emelianenko will rise and shine again. He'll fight some more, it's too early to finish".
Denis Lebedev, world boxing ex-champion
"Yesterday I saw Fedor in a better shape than he was in his previous fights. The mood was quite unusual and it was visible with the naked eye. Did I expect it to end so quickly? Yes, I did."
Shtyrkov Ivan, ACA fighter
"With all my heart I congratulate the legend on such a wonderful and bright victory. After such fights and victories over rather dangerous opponents, the thoughts of ending the career maybe dim a little."
Eduard Vartyanyan, MMA fighter
"I didn't expect such a triple punch combination from Fedor, but I was expecting a win, of course. I also didn't expect it to end so quickly, I was betting on a knockout in the second or third round."
Alexander Shlemenko, Bellator ex-champion
"I'm very happy that Fedor won. I'm even happier that my prediction for the fight came true for 100 percent. I said that Fedor would win it by knockout in the first round. He's lighter, faster and more agile and we saw that."
Bet on MMA with 1xBet
Radmir Gabdullin, MMA Union Head
"Fedor's victory didn't surprise me at all. There are few athletes today who can plan a fight as intelligently as he does. Fedor is the best grandmaster in MMA. You could see that the American had a hard time. Fedor constantly pressed him and you saw the result. It was a very beautiful knockout".
Kostya Tszyu, world boxing ex-champion
"I am very happy that Fedor won and I have already congratulated him personally. Today, Emelianenko made it clear that everyone had dismissed him too early. There couldn't have been any other result. Fedor proved a long time ago that he is the best in the history. But, to end his career or not is purely his decision. In my opinion, if he wasn't thinking about a championship fight, he wouldn't be in the cage today."
Oleg Taktarov, legendary MMA fighter
"The opponent was very dangerous. A Left-handed one. There is an age gap. It's amazing how easily Fedor dealt with him. He is forty-five years old... But the sense and the speed are there. Congratulations! Great example for the team. One thing that's disappointing is that they're going to have to put him in at least three more fights with the conditions that won't be easy to refuse. It's all very dangerous".
Fedor Emelianenko
"I didn't feel any danger in the fight. I saw that I was faster than Johnson and I knocked him out. Timothy is a tough fighter and a good person. I have one more fight according to the contract with Bellator. Scott Coker and I will decide what to do next. Right now I want to go home to my girls. Where do I want to have my last fight? It's harder for me to fight at home, but I want the Russian public to see my fight again".
Bet on MMA with 1xBet
Timothy Johnson
"It's a little frustrating. A lot of work was put into this training camp. The game plan was to prolong the fight, keep it at a distance, and strike at the right moment. I ended up missing quite a bit in one of the engagements. There were a few series of punches, and we were caught. He missed punches, too. Made some sloppy punches, but still definitely delivered some good punches. Yeah, he hits hard. Hard as a truck."
Fedor Emelianenko, 45 years old, once again put his critics to shame with a superb victory. The legendary Russian fighter has 40 wins, six losses, and no contest. It would have been great to end his career on such a great point. But, Fedor intends to work out his contract with Bellator, which means that we have one more "The Last Emperor" fight ahead of us. Maybe, more than one.