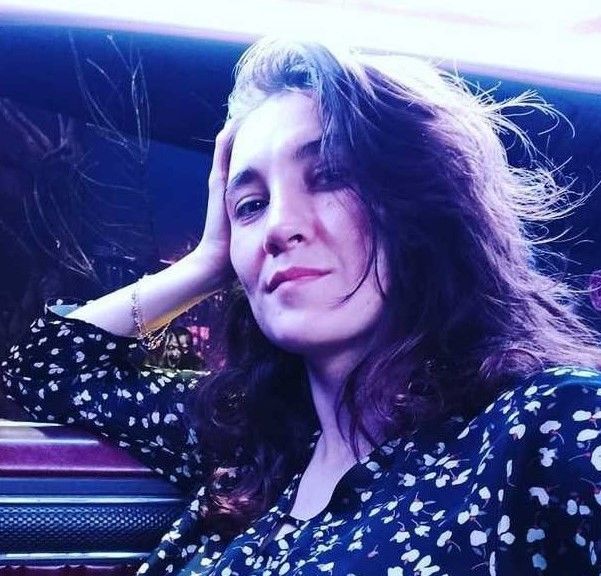 Streamer German CMARTy Markov told Cybersport.Metaratings.ru about how he made a bet with odds of 501 on the purchase of the M249 machine gun by Natus Vincere players as part of IEM Katowice 2022.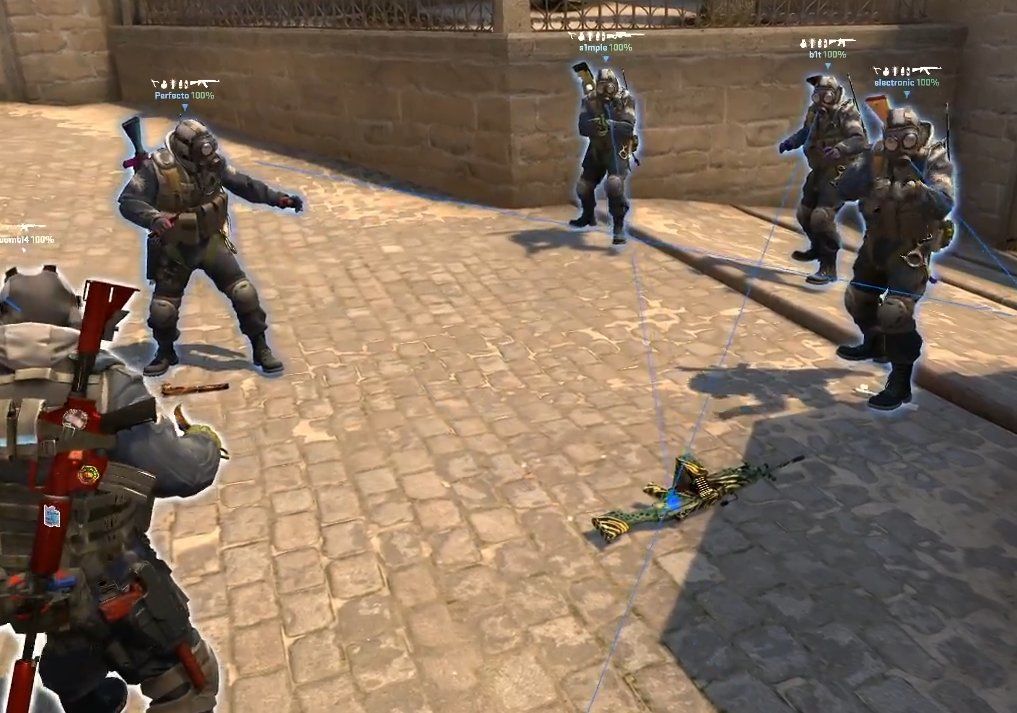 Bet on Play-In IEM Katowice 2022 with 1xBet
— Tell us about your job: how long have you been a partner of GGBET?

— From January 2020 to this day, I have been covering CS:GO esports matches on my Twitch channel (twitch.tv/cmarty). For the first time I tried myself as a commentator back in 2015. At that time I really liked listening to SL4M/Tafa and I really wanted to try myself in this field. Managed to work as a freelance caster at UCC (2017-19 intermittently) and Maincast (from spring 2020 to December 2021). Since this year I am more of a streamer than a commentator with studio ambitions. Over the past two years, I realized that I'm not very interested in studio work, so I went to a different format and now I just chill on my streams and try to convey the easy atmosphere to my viewers. I have been a GGBET partner for 2 years now.
— How did you come up with the idea to make such a bet? Have you been into betting before?

– I am pretty familiar with betting. Since 2020 I began streaming matches of the South American CS scene on an ongoing basis. I have been streaming this region for more than two years now, I follow the reshuffles and have an idea who plays how and who is capable of what. Quite heavily immersed in the scene and connection with this, it turns out to predict the winners with enviable regularity, this brings its pleasant dividends emotionally, and, of course, materially.
So, what I'm talking about is this - I haven't been following the tier 1/2 scene for a long time since now there is an incredibly large number of tournaments with the participation of top teams. A lot has already become boring, I miss those times when we waited for months for major events, and now, unfortunately, almost everything has been put on stream.
And my priorities have also changed, a lot of time is spent on streaming. Therefore, for me, it was a little unexpected that on that day (February 15) I wanted to look at what the bookmaker offers for IEM Katowice 2022 matches.
So I go to the site and see the section IEM Katowice "special rates", something like that. This interested me, I clicked on the tab and was pleasantly surprised by the quotes that were given for some events. In particular, for the purchase of M249 - a coefficient of 500, for the fact that NaVi will play Vertigo - a coefficient of about 100, and for various clutches, they also gave coefficients of 100, and so on. I have never seen anything like this, so I decided to fill in some outcomes for fun. Do you see odds of 500 every day? I don't think so! Therefore, it was not a pity to part with a penny. The first thought was to share this with my audience, they say, look at the bet on a machine gun, cool. I published a post in the TG, by the way, you can find and read the comments yourself. This story went to hard workers, the excitement began to grow.

Bet on Play-In IEM Katowice 2022 with 1xBet
— You made a bet, posted a tweet. How fast did it go viral?

– I thought about the tweet for some time, more than that – I went to the stream to Kostya Lenin and shared the bet. He supported the idea and retweeted it - I appreciate that. The post did not go viral so quickly, there were about a hundred likes, there were a couple of retweets. In general, it was a local rofl and nothing more, well, for sure for me. Literally for half a day it will light up on Twitter, which I almost don't do at all - it's already nice, and that was enough for me. Also thanks to my subscribers, they believed to the last and it's really cool.
— Match day arrives: do you expect someone to buy this machine gun? And did you watch the match yourself?

— My regime has gone south the last few days, and yes, I watched the first NaVi vs ENCE game, but I was not sitting there burning candles and praying about this machine gun. So, the game with Fury: I'm trying to endure until the start of the game, because I'm very knocked out .... in general, I'm really sorry, BUT I HAVE JUST PASSED OUT)))) I did not catch the moment when the M249 was bought. I only remember how some girl wakes me up and says that my friend asked her to congratulate me. But I could not understand anything, I have opened Telegram and just saw 300 comments under the last post of my TG channel.
And then I realized that it happened! But on the other hand, it's a bit disappointing, because I wanted to see it live, I wanted to experience these emotions with a chat, but in the end, I overslept all the action. Well, at least it was a cool dream, I hunted mammoths!
– As a result, you caught a very large coefficient - 501. Did the betting company let you withdraw the entire amount?

—I went to the site and has found the prize on my account. I was pleasantly surprised that they credited immediately since I thought that it would take more than one week.
I haven't bet on withdrawal yet, because you don't withdraw such amounts every day, for the first time I found myself in such a situation. I'll say about myself that I'm rather a losing player at a distance, emotions often play in me. Well, except that it's great to lift at the South American CAES, in other games and disciplines I lose more. I will deal with the conclusion later, and for now, there are more important things to do. For example, order a large scratching post for a cat and buy a humidifier for the house. The house is very dry. In general, we have a very dry climate and I constantly cough.

– You also have promised to get yourself tattoos. Have you already thought about what it will look like?

— Yes, I have promised it and do intend to keep his word. But I will not rush, I want everything to be conscious. You need to find a good master, pick up a sketch, etc. I have not yet decided on which part of the body I will fill. Everything will be just fine!

Bet on Play-In IEM Katowice 2022 with 1xBet
– And finally: do you see anything bad in this situation? If here in the CIS all this was considered just fun, then in Europe they raised a fuss.
— I would not say that the majority of us in the CIS took this case with fun. Look at thу communities in VK and Twitter posts - there are so many conspiracy theories ... I honestly don't know what to say to such people. The community craves scandals and wants to see a dirty trick and deceit in many ways! I don't see anything wrong with this situation. Even if I had not been in the cycle of events, but just a man from the outside, then I would definitely have laughed. It's funny. Well, or let's live in a boring world, why do we need storylines, why do we need trash talk and all that. Let's just watch over the decades as guys play CS all the time and that's it. Damn interesting, huh? Players are people too, you can do stupid things, you can make mistakes or do something on purpose, or you can just fool around. But now we have another story and the first one is about a machine gun. Well, isn't it great? Dude, just accept it, don't be salty. You yourself know a bunch of funny and interesting stories many times better than me, so keep one more in your collection! Yes, the situation turned out to be ambiguous, but I think all parties will get the necessary experience from this precedent.
And the last. I heard the opinion they say teams and players of the first magnitude should be an example for everyone and blah blah blah. I can partly agree, but I also believe that no one owes anything to anyone. As the classic said, your expectations are your problems. That is why the players, and indeed any person – we all work for ourselves, in all areas of this life, and only then do we think about others. So I advise fragile minds to get acquainted with this idea. When you bet on any sport, players don't automatically owe you, they don't care about your money. Therefore, if something doesn't work out for them, then this is not a reason on the part of the bettors to immediately take other people's "mothers to the movies" or write wishes to the cyberathletes personally, you know what kind of wishes. I like to repeat this on my streams - "bet only the money that you don't mind losing!" And when I took odds 501, I was ready to lose. And I also took the market that some team will play on Vertigo, although they have this ban card, I understood that in a situation with a machine gun and Vertigo, the chances of a positive outcome are incredibly small, but who knew that someone would miss on respawn)))
And as for Europe, I didn't read the comments under those articles and tweets, I didn't really delve into it. Although I saw the headline, they say: eSports can no longer be saved. It's a pity, well, that means my 1,500 roubles finally finished off the multibillion-dollar sphere, right, Richard? I didn't know that I was capable of such a thing, maybe I should snap my fingers and the planet would then stop? I probably won't, haha. Have a good day and a good mood!

Bet on Play-In IEM Katowice 2022 with 1xBet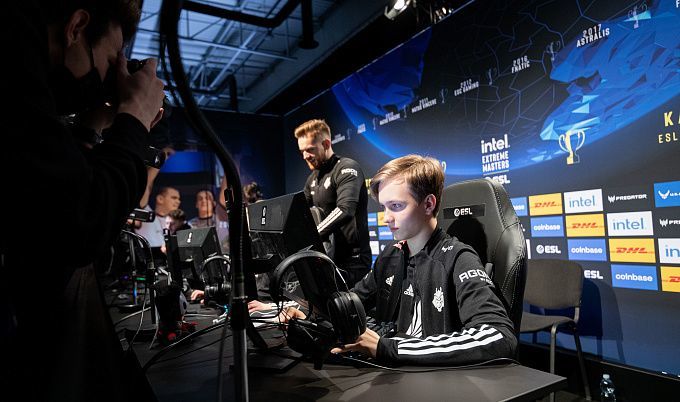 Virtus.pro and NaVi vs. m0NESY. IEM Katowice 2022 playoffs announcement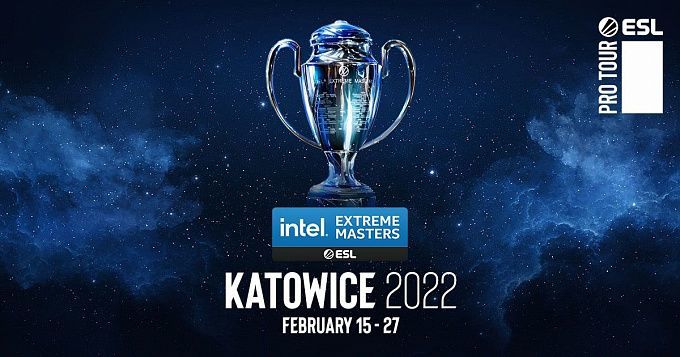 Will the CIS teams be able to repeat last year's success? IEM Katowice 2022 Preview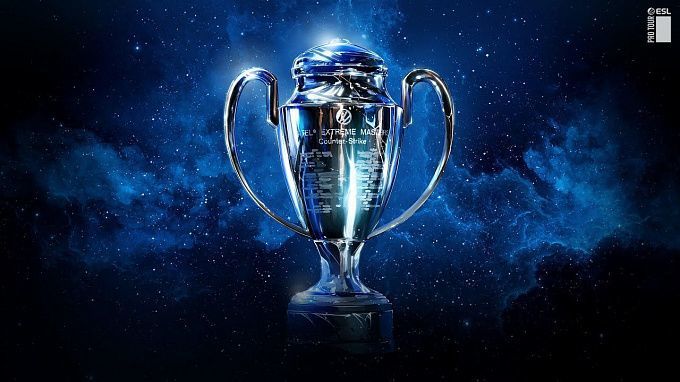 Astralis and FaZe Clan's last chance without ropz: Play-In IEM Katowice 2022 announcement