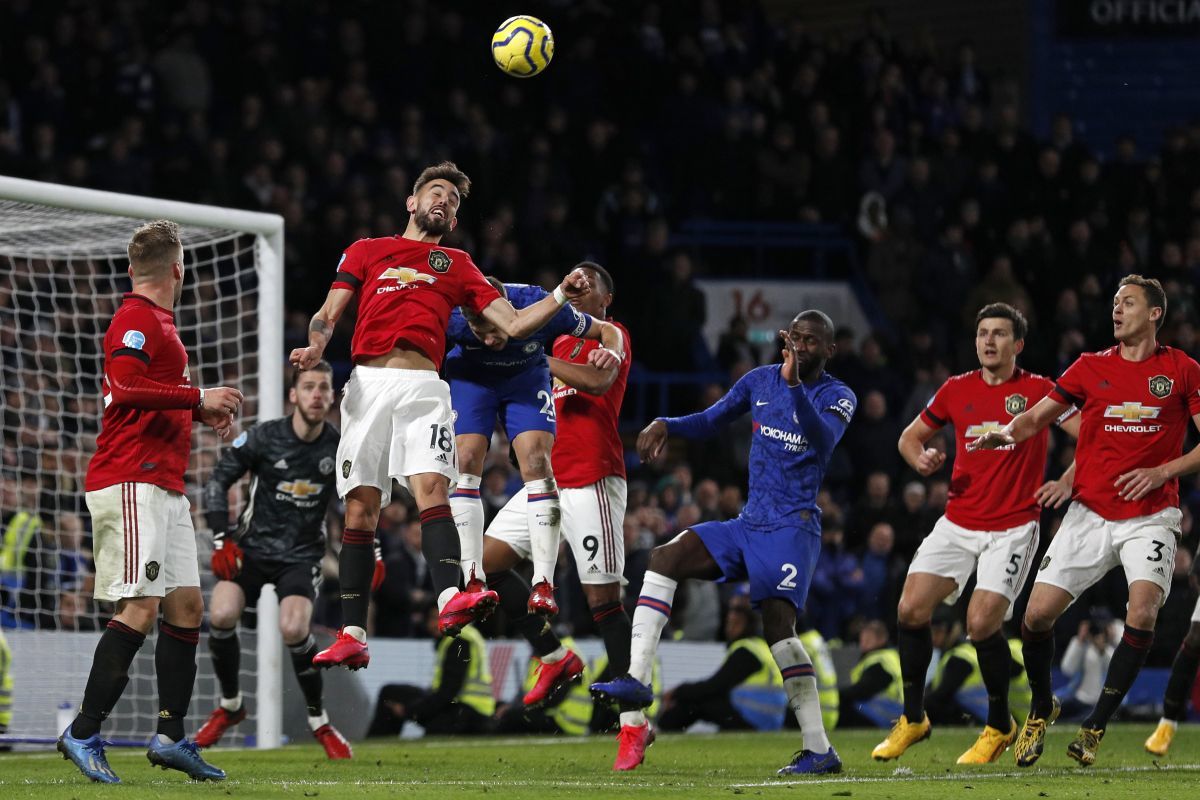 I thought it would be good to have a little fun with club statistics during this national team break. We will look at a few items and start from perhaps the most important one, those are teams that have not been defeated yet.
Undefeated teams
There are only two left, Liverpool and Bournemouth. The Reds were losing just twice in seven games this season, to Chelsea and Brentford. Although in neither of those two games can it be said that they were close to defeat. On the other hand, the "cherries" had to chase the result only once in 11 rounds, in the 11th round against Sheffield United. However, that lag lasted only six minutes, while they managed to turn around the result only three minutes after the equalizing goal.
Undefeated teams at home
Many teams have not yet noticed the first failures at home. Actually 19 of them even. There are Everton, Liverpool, Manchester City, Aston Villa and Crystal Palace when it comes to the Premier League. From the Championship we have Coventry, Stoke, Bournemouth, West Brom and Derby County. Representatives of League 1 who do not lose at home are Sunderland, Oxford, Plymouth and Wycombe, while from League 2 there are Hartlepool, Bradford City, Crowley Town, Exeter City and Harrogate Town.
Bet on EFL Championship with 1xBet
Undefeated teams on away
10 teams managed to get at least one point in every game outside their stadium. In the Premier Leagues teams that have succeeded at this are Liverpool, Brentford, Chelsea, West Ham, Brighton and Manchester United. Only one team from the Championship managed to do that, and of course it is Bournemouth. In League 2, it went well for Forest Green, Swindon and Colchester.
Teams waiting for the first victory
Only some teams from the Premier League are waiting for the first victory, which probably makes sense, it is still the strongest rank in English football. Southampton, Newcastle, Burnley and Norwich have not yet managed to win all three points in any of the seven games played.
The most efficient teams
When we look at which teams are the most efficient, we have to look at the Premier League and the other three EFL leagues separately, because the Premier League played only seven games and the rest 11 or 12. Therefore, in the league at the top of the English football pyramid, we have Liverpool as the most efficient team with 17 goals. Chelsea is in second place with 15, while the third place is shared by Manchester's clubs and West Ham with 14 goals.
We will watch the other three leagues together since all clubs have more or less identical numbers of matches. The most efficient teams of EFL are Fulham and Harrogate Town with 23 goals, Queens Park Rangers with 22, and the third place is shared by Ipswich and the team of MK Dons.
The most inefficient teams
In the Premier League, Norwich takes a convincing first place in this category with only two goals scored. Second place is shared by four teams. These are Burnley, Southampton, Wolverhampton, and Arsenal with five goals and Tottenham is in third place with six.
When we look at the other leagues, Doncaster and Oldham have the worst realization with six goals. In second place we have four teams. From the Championship there are Derby County and Barnsley, while from League 2 we have Scunthorpe and Colchester with seven goals. The third place is taken by Hull City with eight goals.
Bet on Premier League with 1xBet
The best defenses
Representatives of the Premier League with the best defense are Chelsea and Manchester City with three goals conceded each, immediately behind them is Brighton with five, while third place is shared by Liverpool, Manchester United, and Wolverhampton.
By far the best defense in the EFL has the Tranmere Rovers, which conceded only four goals in 11 games. Behind them is Wigan Athletic with seven goals conceded, while third place is shared by Bournemouth and Swindon, whose goalkeepers capitulated eight times each.
Worst defense
In the end, we left the teams that have the most goals conceded. Norwich and Newcastle are first with 16 goals each, Leeds is in second place with 14 and Burnley is in third place with 11 goals in their net.
Within the other three leagues, the first place is taken by Peterborough and Scunthorpe with 23 goals each. Cheltenham and Accrington are second with 20 goals each in their net, while in third place are the teams of Ipswich, Wimbledon, Cardiff, and Reading, who took the ball out of their goal nineteen times.
Did any of this information surprise you?