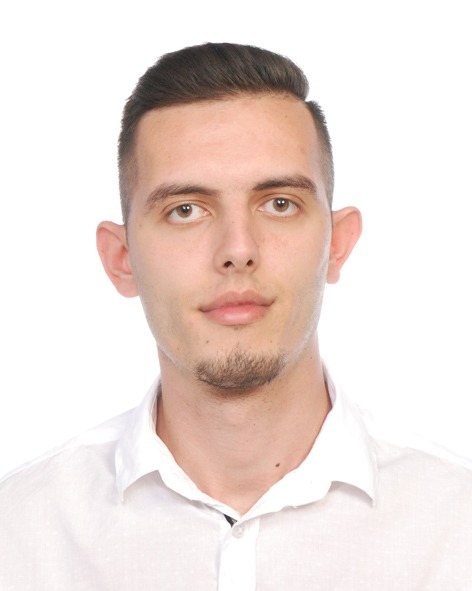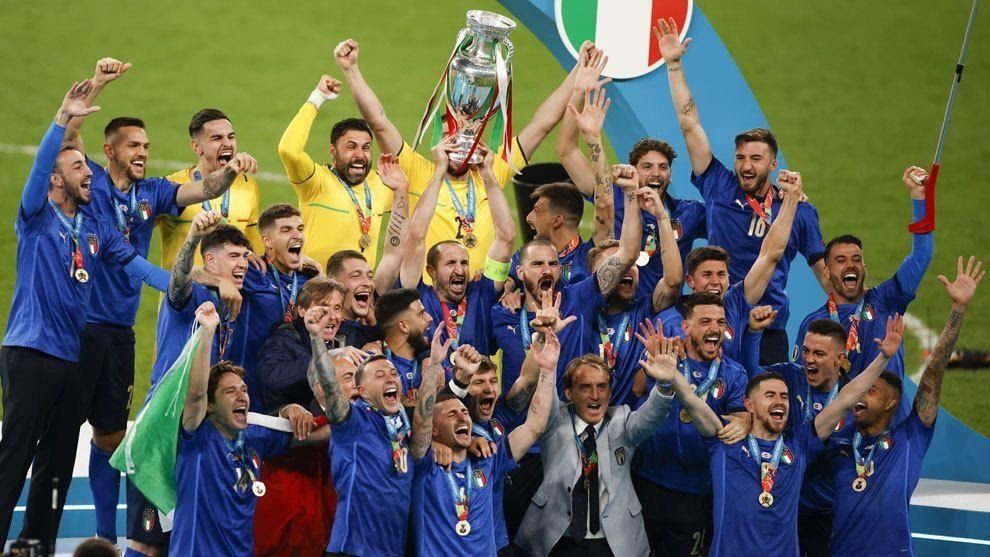 After a journey full of emotions, Italy managed to triumph at Wembley, breaking so many English hearts prepared to lift the Cup at their home. We have to remember that due to Covid-19 restrictions, stadiums weren't open in full capacities, but tonight we saw Wembley hosting more than 67,000 fans. More than thousands of fans gathered into streets, bars, or squares to support their team, and this is what we have been missing for a long time.
Let's recap the journey of each team in this competition
It started on 11th June in Rome with Italy hosting Turkey. It was the first game of this European Championship and the first win for the Italians (3-0), with which they took the lead of Group A. Later on, Italy won against Switzerland (3-0) and Wales (1-0). Thus, Italy took first place with 9 points, followed by Wales and Switzerland with 4 points. Turkey completed the group, which finished fourth with 0 points. Together with North Macedonia, they can be considered as the worst teams in this competition. By scoring only one goal and conceding 8.
In Group B, we had Belgium, who led the group with 9 points, followed by Denmark, Finland, and Russia with 3 points. Based on tie-breaker rules, the team that advanced for the knockout stage was Denmark. Although dominated the group, Belgium didn't go further than the quarter-finals, where Italy defeated them 2-1. In contrast, Denmark went beyond all expectations, as England eliminated them in the semi-finals (2-1 a.e.t). Despite the shock that the Danes went through with Christian Eriksen, they knew how to turn the pain into power and make the Euros' best appearance by reaching the semi-finals (except when they won EURO 92).
On the Group C Netherlands with nine points, Austria with six and Ukraine with three, qualified for the knockout stage of EURO. Meanwhile, North Macedonia was ranked fourth with 0 points. The Netherlands and Austria were eliminated in 1/8 round by the Czech Republic and Italy, respectively. Ukraine did a bit better by passing Sweden and reaching the quarter-finals. However, in the quarter-finals, they found a "hungry" England, which destroyed them 4-0.
England led group D with seven points, followed by Croatia and the Czech Republic with four points, and in the end, came Scotland with 1 point. Croatia's journey was interrupted by Spain at 1/8 round. Meanwhile, the Czech Rep. made the big surprise by beating Netherlands 0-2 in the knockout stage and advancing to the quarter-finals. Their dream didn't last long, as Denmark eliminated them in the quarter-finals. England did everything perfectly until the last game of this tournament (against Italy in the final). Even though they scored in the 2nd minute, they couldn't hold Italian's pressure. The dream for the English to lift for the first time a European Championship ended when Saka lost the last penalty in the penalty shootout. Nonetheless, second place for "Three Lions" is the best result so far in European Championships.
In Group E, Sweden made a dignified performance by drawing with Spain and winning against Poland and Slovakia. They led the group with 7 points, leaving behind Spain with 5 points, Slovakia with 3, and Poland with only 1 point. However, they didn't go further than the 1/8 round, where Ukraine eliminated them (1-2 a.e.t). On the other hand, Spain didn't have a good start for the Euros, but their experience led them to the semi-finals, where they lost against Italy in the penalty shootout.
In group F, France managed to be the 1st with 5 points, followed by Germany and Portugal with 4 points, and Hungary with 2 points. Every match in this group was an early final with France, Germany, and Portugal, which tried to "survive" and book a next-round ticket. All of them qualified, for all of them, the journey ended in the 1/8 round. Belgium eliminated Portugal 1-0, England eliminated Germany 2-0, and Switzerland eliminated France 4-5 in the penalty shootout. The elimination of France was the biggest disappointment in this competition. As everyone had predicted, they would be the winners of EURO 2020. But this is football, with many surprises and a lot of emotions.
With its excellent gameplay, Italy took the heart of many football fans and is definitely the best team of this Euro. France may be considered the team that disappointed everyone. At the same time, Turkey and North Macedonia were the worst teams in this competition, finishing their group stage with three losses in three games.