Telecom Asia Sport sums up the results of the year 2022. In this piece, we'll talk about UFC fighters who decided to end their professional careers.

Bet on MMA with 1xBet
Joanna Jędrzejczyk
The former dominant UFC women's strawweight champion has laid down the gloves in June 2022. Weili Zhang knocked out Jędrzejczyk in the second round at UFC 275, after which the Pole decided she was no longer motivated to fight.

I've been putting in one hundred percent for five months. Weili amazed me with her backfist. Very good punch. I was preparing for a tough fight. I thank the ATT team, my coaches, my manager, my family. I love this league, but I'm tired, I'm out.

Joanna Jędrzejczyk
On March 14, 2015, Joanna knocked out Carla Esparza to become the women's strawweight champion. After that, Jędrzejczyk had five successful defenses, but on November 4, 2017, Rose Namajunas interrupted the Pole's championship streak and defeated her by a first-round technical knockout. "Thug" was stronger in the rematch as well. Joanna was no longer the UFC champion, but her achievement of five title defenses in a row in the women's strawweight division will be difficult to surpass.

Bet on MMA with 1xBet
Zabit Magomedsharipov
The thought of the bright and unique featherweight announcing the end of his career in June makes everyone's heart sink. Zabit had his own reasons for hanging up his gloves.

I made the decision to end my career. Fight cancellations, health problems, all of that kept me from performing before. Now I'm recovered, but I don't feel as good as I did before. I couldn't become a champion, but I managed to make everyone happier. I'm not going to be a regular competitor any more, but I'm not going to quit sports.

Zabit Magomedsharipov
Zabit came to the UFC with a 12-1 record and had six wins in the promotion, consistently putting up ferocious fights in the octagon. Magomedsharipov won five awards for Best Fight of the Night and Best Performance of the Night. On September 8, 2018, the Russian fighter finished Brandon Davis with a kneebar, and that move was the best pain hold of the year. Zabit's fights were impressive, he could work creatively in both the standup and the ground. Too bad the original fighter ended his career so early.

Donald Cerrone
"Cowboy" announced that he would end his professional MMA career in July 2022 right after UFC 276. The 39-year-old veteran lost to Jim Miller by guillotine in the second round and bid farewell to the mixed martial arts world.

Thanks, Las Vegas! I don't like it anymore. It's hard for me to get up for training to get ready for the fight. This has been my longest camp in a while. I'm not complaining to anybody, but I just don't like it anymore. It's been a hell of a career. I hope one day I get into the UFC Hall of Fame. Thanks a lot, UFC!

Donald Cerrone
Donald Cerrone competed in the UFC since 2011 and had 38 fights (23 wins, 14 losses and one more bout was ruled a failure). At the peak of his career, "Cowboy" delighted the fans with spectacular combinations and his ability to work effectively both in the standup and the ground. Cerrone has wins over Charles Oliveira, Edson Barboza, Eddie Alvarez, Benson Henderson and Mike Perry.

Bet on MMA with 1xBet
Uriah Hall
The Jamaican kickboxer announced that he would end his MMA career in August 2022. On July 2, 2022, Hall lost to Andre Muniz by unanimous decision and decided it was time to end his mixed martial arts career at the age of 38.

It is with the greatest sadness that I announce my retirement from the best sport in the world. I will miss the UFC because its representatives became my family. Over the years in the promotion, I got the best opportunity to fight outstanding fighters. I didn't become a champion, but I accomplished a lot in MMA. Thanks to Dana White, who gave me the opportunity to compete against some of today's best gladiators. I'll be watching the next generation of the best fighters in the world with interest.

Uriah Hall
Hall has never been a UFC champion or even fought for the belt. The Jamaican made his promotional debut for Dana White in August 2013 and has fought 19 times - ten wins and nine losses. Uriah has defeated great fighters like Thiago Santos, Gegard Mousasi, Anderson Silva and Chris Weidman. Hall went on a streak of two straight losses by decision - to Sean Strickland and Andre Muniz. But in retirement, Uriah became bored and decided to pursue a career in boxing.

Luke Rockhold
In August 2022, the former UFC middleweight champion lost to Paulo Costa in a bloody showdown at UFC 278 and decided that that fight in professional MMA would be his last.

I can't do this shit anymore. I'm too old. I've been through a lot in the last few years. Thanks to the UFC for everything. I can't do it anymore, that was my last fight.

Luke Rockhold
Luke Rockhold began his career in professional MMA in 2007. He became Strikeforce champion in 2011 and successfully defended the belt twice. On May 18, 2013, the American made his UFC debut, but lost to Vitor Belfort in his first fight. Luke didn't get upset. He built up a three-fight winning streak, got a title shot against Chris Weidman and knocked out his opponent in the fourth round. Rockhold then lost to Michael Bisping by knockout in the fourth minute and lost the belt. Since 2018, Luke has fought only three times and suffered three losses - to Yoel Romero, Jan Blachowicz and Paolo Costa.

Bet on MMA with 1xBet
José Aldo
September 2022 was truly a "black month" for all mixed martial arts fans. José Aldo lost at UFC 278 to Merab Dvalishvili and decided that the jig is over: time to hang up his gloves. Aldo still had one fight left on his contract, but the Brazilian negotiated an early termination. UFC president Dana White commented on the former champion's decision with great respect.

If you look at how long this guy has been an absolute warrior, how long he's been on top of the game. He started in the WEC, then moved here and had an incredible career in the UFC. Jose helped build the sport. He helped build the UFC, our brand. I love the guy and have a lot of respect for him.

Dana White
José Aldo began competing in professional MMA in 2004. The Brazilian became WEC champion in 2008, had two successful defenses and was later declared UFC champion. In Dana White's promotion, Aldo defended the title seven times at featherweight, until he ran into Conor McGregor, whom he lost in a legendary 13 seconds. After that defeat, José made it to title fights three more times, but failed to win the title.

Frankie Edgar
The former UFC lightweight champion announced the end of his career before his last fight, which took place at UFC 281.

My body is getting old, although I feel great. I realize I can't perform forever. I could fight for a couple more years, but it's time to move on to the next chapter of my life. I've been selfish, because I need to devote myself to my family and my kids. They want me around.

Frankie Edgar
"The Answer" began competing in professional MMA in 2005 and built up a 24-11-1 record. In April 2010, Edgar defeated B.J. Penn by unanimous decision to become the UFC champion.

On November 12, 2022, at UFC 281, Chris Gutiérrez had no mercy on the veteran and brutally knocked out Frankie. Edgar failed to leave on a high note, but he did put his name in MMA history.

Bet on MMA with 1xBet
T.J. Dillashaw
In October 2022, T.J. lost to Aljamain Sterling in a title fight at UFC 280. In November, the former UFC champion had shoulder surgery and said it would take about a year to recover, but he would still be back. Apparently, the problems turned out to be more serious, and the 36-year-old decided he could no longer compete at the top level. In December 2022, the former UFC bantamweight champion announced that he would no longer fight in professional MMA.

I had no intention of quitting even after the Sterling fight. But when I had the surgery, I had a frank conversation with the doctor, who told me that this was my third shoulder surgery in the last three years. It made me think about my life, my son and my life outside of fighting. It was a very hard decision.

T.J. Dillashaw
Bet on MMA with 1xBet
Dillashaw began his UFC career in February 2012. In his first six fights, T.J. had five wins and secured a title shot against dominant champion Renan Barão. At UFC 173, Dillashaw created one of the biggest comebacks in the history of the promotion and knocked out the Brazilian in the fifth round.

In 2022, five former UFC champions announced career endings. New stars are entering the promotion, but the achievements of the retired fighters will remain in history. Their feats will forever be an example for the future generations.

Argentine Fans Show Their Breasts at 2022 World Cup Finals, but Avoid Legal Problems
Charming, Gorgeous, Hot: The Most Beautiful Fans of the 2022 World Cup in Qatar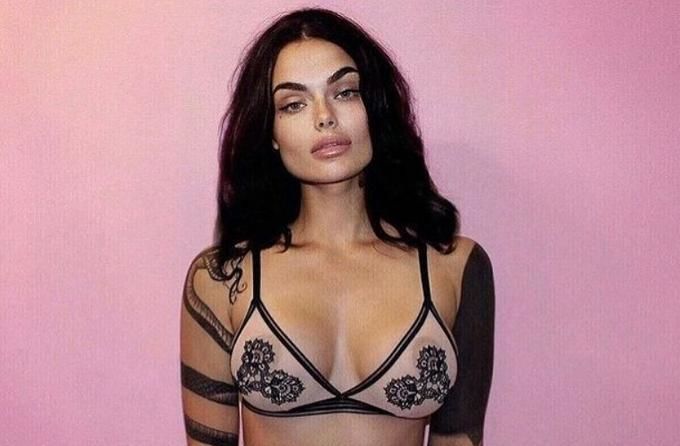 Kamila Smogulecka - MMA Sex Symbol, Actress, Musician and Social Media Star