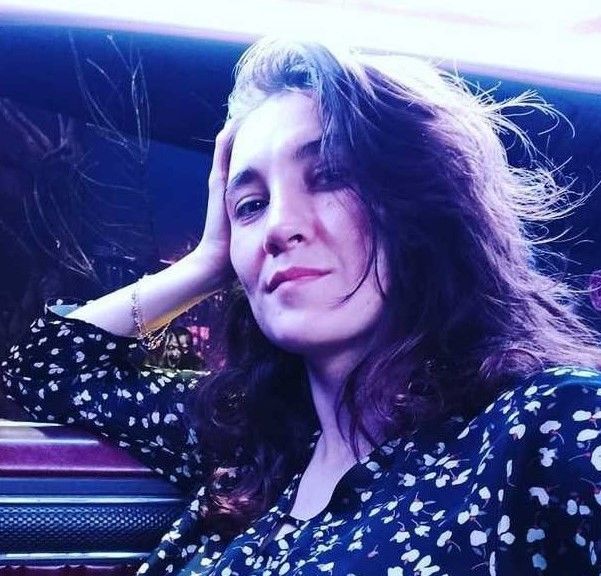 Today we would like to present to you a new META MMA column dedicated to the most promising fighters in the world. Our first hero is a British mixed martial arts fighter of Russian origin, Muhammad Mokaev. Recently, he signed a contract with the UFC and became the youngest fighter of the strongest promotion in the world. Mokaev, in his own words, entered the UFC through the front door and intends to make some noise in that organization. META MMA has collected for you the most interesting facts about the life of the British Dagestani.
Bet on UFC with 1xBet
The 21-year-old Mokaev has 30 fights in MMA
Mokaev was born in July 2000 in Buynaksk, Dagestan. He had his first fight according to MMA rules on November 28, 2015. At that time Mokaev was only 15 years old. In five years Muhammad won 23 amateur fights. In 2020, he made his professional debut at the Brave CF promotion. During the year, he had six fights in which he managed to win five times. One more fight was NC. Muhammad had his last fight this September at Brave CF 54, where he defeated Blaine O'Driscoll by submission.
Mokaev's family moved to Great Britain when Muhammad was 12 years old
At the age of 12, Mokaev lost his mother. Soon his father and he were forced to move to Great Britain. The family lived there as refugees. The Mokaevs left Russia without money, with only one bag of clothes. Muhammad did not know English, which led to numerous conflicts with his peers in the new country. But Mokaev was not allowed to fight in the street, as this could have jeopardized his family's legal status in the country.
I didn't speak English and didn't know English culture. So I didn't want to waste my energy on street fights. I was waiting for a visa to get refugee status, and I didn't want it to affect my status.

Muhhamad Mokaev
Mokaev is the freestyle wrestling champion of England
Living in Dagestan, Muhammad practised karate. He went to wrestling only for personal reasons. But after moving to another country, wrestling became a release for Mokaev. He did not fight on the street, he tolerated bullying, and he needed somewhere to get his energy out. Wrestling soon became something more. Eventually, Muhammad became the freestyle wrestling champion of England, but his legal status prohibited him to compete in international tournaments.
When I was a junior, I was winning in adult categories. So I wanted to challenge myself. Back then I couldn't travel because of my status, and the guys I defeated, went to the European championships.

Muhhamad Mokaev
Bet on UFC with 1xBet
The Ministry of Internal Affairs did not grant a UK visa to Mokayev's wife
Muhammad is married to a girl named Hawa Eldarbekova. The couple got married last fall in Turkey. The newlyweds lived in Bahrain, where Muhammad trained, and Hawa worked as a doctor. Mokaev wanted to introduce his father to his wife, but she had problems with her visa. The Ministry of Internal Affairs did not give a visa to Hawa because not all the items in her income declaration were justified. In particular, no explanation was provided as to where the 4884 pounds were derived from.
I have lived in this country for nine years and have never done anything illegal. The MIA says she can't come to visit because she has too much money in her bank account. I just want her to visit my father and then we'll go back.

Muhhamad Mokaev
UFC matchmaker Mick Maynard had his eye on Muhammad long ago
He noted that Mokaev is very experienced, despite his young age.
Muhammad is a semi lightweight fighter, whom I have been following for quite a long time. He's already very experienced, even though he's only 21 years old. He already has 30 fights at amateur and professional levels. He is undefeatable, dynamic and very charismatic. Muhammad sees himself as Khabib at semi lightweight division. He's a perfect fit for this young and fun division.

Mick Maynard
Back in 2018, Mokaev promised Dana White that he would become a UFC fighter
After signing to the best league in the world, Mokayev posted a screenshot of a chat that took place three years ago on his Instagram. Muhammad asked the head of the UFC to follow him on Instagram.
At that time I was still living in the same room with three guys, I didn't have a home. We slept on the carpet, there wasn't even a mattress... At the end of 2018, I flew in from the World Cup and I had no place to live. But I still got up and went to the gym. But the Lord Almighty makes a difference if you put effort into the cause and are thankful.

Muhhamad Mokaev
Bet on UFC with 1xBet
Mokaev is the youngest fighter in the UFC
Muhammad turned 21 in July 2021. He is currently the youngest athlete in the league. Mokaev plans to become the youngest UFC champion and break the record of Jon Jones, who won the title at age 23 and nine months.
Mokaev is on good terms with Manchester City defender Alexander Zinchenko
In one of the interviews, Muhammad admitted that he supports Manchester City, where his friend Alexander Zinchenko plays. The football player once invited Mokaev to his birthday party, where they met. Mokayev notes Alexander's simple and friendly manners.
Zinchenko has something that the others don't.

Muhhamad Mokaev
English promotion of Cage Warriors is the worst in the country, Mokaev says
Conor McGregor started his way to the top of MMA with Cage Warriors. The Irishman became a two-time champion there. After that, he signed with the UFC. Mokayev also fought in the CW. In his opinion, it's the worst organization. Fighters are paid only 500 to 1 000 US dollars per fight. Muhammad was getting that kind of salary while he was paying over 1 000 US dollars for the rent of his home.
After the relocation, Muhammad didn't return to Russia
Initially, Mokaev missed his native Buynaksk very much after his relocation. Now he only wants to go back because of the people. He admitted that if he had stayed in Dagestan, he would probably have worked as a loader or a gas station attendant.
Dagestan is my homeland, but I only miss people from there.

Muhhamad Mokaev
The 21-year-old mixed martial arts fighter has six wins, no losses and one NC fight.
Bet on UFC with 1xBet