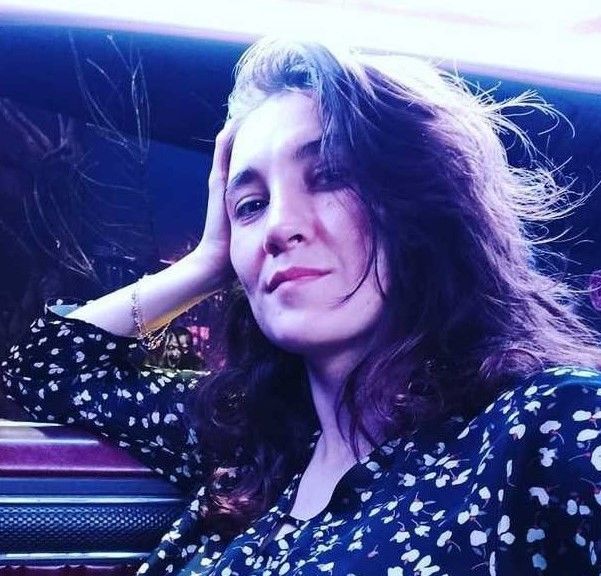 Masutatsu Ōyama is a founder of perhaps the toughest karate style. His life is full of legends and myths. Masutatsu Ōyama is considered one of the strongest karate masters in the world. We will tell you where it all began, who he wanted to become in his youth, and how and why he chose the karate path and became known as the strongest karate master.

Bet with 1xBet
Childhood and youth in Korea
Masutatsu Ōyama's real name is Choi Yeong-eui. He was born in Korea on July 27, 1923, in a village in North Jeolla Province, not so far from Seoul. His father was named Choi Seung Hyun, and his mother was Kim Puyong. He had six siblings: an older sister, four older brothers, and one younger brother. His parents owned a big farm and often hired workers for seasonal and permanent work. One of them, a Chinese named Lee, became Choi's first martial arts teacher when he was nine.
Mr. Lee, as his young apprentice called him, taught Shaolin style — 18 hand movements of arhat: the first exercises that Bodhidharma, founder of the Shaolin monastery, showed to monks. Yeong-eui exercised almost every day after school. This lasted for two years until the Chinese quit and went back to his homeland. Then Choi trained on his own and practiced the techniques he learned at school and on the street. Ōyama recalled that he was scrappy and arrogant; even high school students were afraid to mess with him.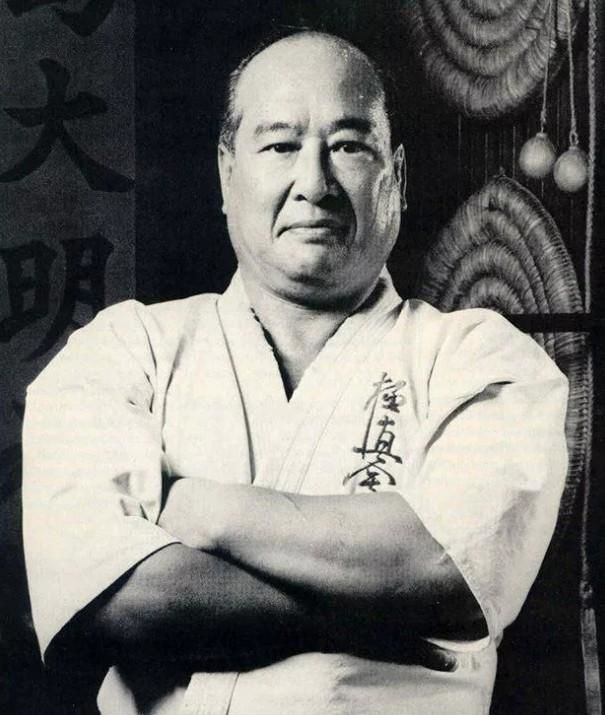 Bet with 1xBet
He wanted to make a military career in Japan
In the second half of the 1930-s, Japan was preparing to enter the war. The authorities opened military aviation schools and invited men aged 15 to 17 there, including those from Korea occupied by Japan at that time. The students were provided with accommodation, food, and clothing at the state's expense. The requirements included parental permission, primary school education, and good physical preparation.
Choi loved the idea when he learned about enrollment in 1938. He had just turned 15. His school grades were good, and his physical form was excellent. The only thing he needed was to persuade his parents. But they didn't mind. If their son enrolled in such a school, he could become a Japanese officer. And that was a unique opportunity for a Korean at that time. So, they gave him some money for starters and written consent. This is how the future great sensei left his home and went to Japan.

Life and study in Japan
He got enrolled. However, it turned out that non-indigenous Japanese people, including students from occupied Korea and Taiwan, wouldn't be taught to fly. They would become technicians whose duties included washing, refueling, and repairing aircraft. But Yeong-eui wasn't disappointed. After all, they were promised that upon graduation they would be able to enter an officer's academy. And that was what he strived for.
The training of pilots and technicians included judo classes. It was the first Japanese martial art he learned. The second was Shotokan karate of master Gichin Funakoshi. He got curious when some of his classmates began to boast they were studying the deadly martial art of Okinawa island and that it was stronger than judo. He asked them to take him to the class. This is how his karate path began, although, at that time, he didn't think about devoting his life to it. He just wanted to be strong.

Bet with 1xBet
An unexpected change of activity
In 1941, he graduated from the school and tried to enter the Ground Forces Academy. He failed to do that but wasn't discouraged and enrolled at Takushoku University. It trained future managers in various fields, including colonial administrations. Upon graduation, he could have had a civilian career, since the military one didn't work out. Moreover, the university had a karate school where Choi trained. The recommendation from there was good and he was enrolled.
He became a cleaner in a canteen to make a living. Besides his wages, he got a free meal. That was crucial, as he kept training and spent a lot of energy.

It would have gone that way if Japan had not entered the war. And who knows, maybe we would know not a karate genius Ōyama but a high-ranking official Choi Yeong-eui. But the war started. And in 1943, when he reached the military age of 20, he was sent to one of the flying units as a technician. By the way, he passed the exams for a Shotokan black belt in the same year.
Yeong-eui didn't fight. But in 1945, when Japan suffered one defeat after another, he enlisted as a kamikaze pilot to help it turn the war around. Choi loved this country, considered himself more Japanese than Korean, and was ready to die for Japan. Ōyama said that every morning in the barracks had started with counting empty beds of those who had been sent on their last task. He didn't set off for this task: Japan surrendered before he was sent to die.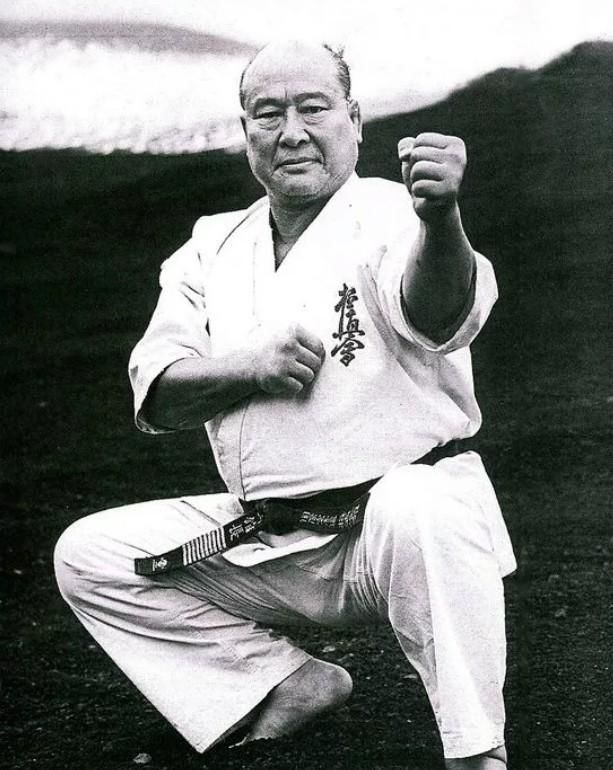 He got involved with the Yakuza and beat up American soldiers
Japan's defeat was hard for Yeong-eui. It was a collapse of all his hopes and aspirations. He didn't know what to do and tried just to survive. And to make a living, he became a bodyguard of one of the Yakuza (Japanese mafia) clan's bosses. This is how his life began to be connected to the criminal world.
Ōyama said he had lived well from 1945 to 1946. He had money, but it didn't bring him happiness. Moreover, he was infuriated by American soldiers. And if he met them on Tokyo's streets, he beat them. Most likely, he did it not alone but with some clan members whose boss he guarded. But as Ōyama said, "wanted" flyers that appeared after several such beatings had only his face on them. He started hiding. Japanese police officers helped him and warned him if there was an American military police raid in a district where he lived.

Bet with 1xBet
A fateful meeting and a start of a big path in karate
In 1946, Choi met a Korean Nei-Chu So running away from a raid. He brought him to Kanbukan, a Korean martial arts palace. It belonged to the Construction Facilitation League of the Republic of Korea. Only Korean immigrants who had united to help their country trained there. They sent almost all the money they earned in Japan for its restoration after the war. So was a Gōjū-ryū karate master and taught it for free to his compatriots. He introduced Choi to the League president as Sai Moko (furious tiger). This was what Yeong-eui called himself at that time. The Yakuza and police also called him Sai Moko.
The meeting with So changed everything in Yeong-eui's life. The league sheltered him from the police, and Nei-Chu started to teach him his karate style. The sensei saw huge potential in him and believed he would become the greatest karateka in Japan, but only if he would train a lot. To unlock this potential and prevent him from being arrested, as police were still looking for Sai Moko, Nei-Chu sent him to the mountains to practice karate. He gave him a book with a biography of Miyamoto Musashi, the strongest samurai in the 16th century. It was to help him find peace of mind and his path in martial arts. This is how Choi became a hermit karateka at Mt. Minobu at the end of 1946.

Becoming a master
This retreat wasn't full. His teacher often visited him, brought him food, and gave instructions on training. The schedule wasn't very varied. Ōyama remembered that every day he had run, done push-ups and chin-ups, practiced kicks on tree trunks and branches, and repeated various katas. During breaks, he cooked food, ate, and practiced again. In the evenings, he read about Miyamoto Musashi, trying to find the meaning of his life in the biography.
After six months of the retreat, So said he could return and try his hand at an All-Japanese martial arts championship. This was what Yeong-eui did.

Bet with 1xBet
A mysterious tournament
We don't know much about this championship. This tournament is said to have been organized by some Japanese patriotic society, and Nei-Chu So was one of its members. He was also one of the referees. Anyway, in 1947, Choi took part in its karate section.
The bouts were full-contact. The participants wore protective cuirasses and kendo helmets. There was no protection on the legs, so hitting them was forbidden. Yeong-eui won all the bouts and became a champion. After that, So appointed him as a senior instructor in one of his schools in Tokyo. But he didn't make a good mentor. After six months, almost all the students fled, and the school closed. Malicious gossip claimed it was because Choi organized full-contact sparring without any protective gear or rules. Most students failed to endure such training and left.
After this failure, Yeong-eui returned to the Yakuza. He became a Gōjū-ryū instructor of the Yamaguchi-gumi clan's boss. It was one of the most powerful clans of that time in Japan. The clan appreciated his tough approach. However, Choi forgot he was still wanted. In 1948, he was captured and imprisoned. He was to get a long sentence for having beaten American soldiers. There he started thinking about his life and reread Miyamoto Musashi's biography — his friends brought him the book when they discovered where he was held. Now it had a completely different meaning for him.

The birth of the karate legend
In prison, Choi decided to devote his life to karate and become the strongest fighter like Miyamoto Musashi after he was released. His powerful friends got him released in 1948. After that, he went to Mt. Kiyosumi to achieve his goal, just as he promised himself. It was sponsored by Yeong-eui's friend, a businessman named Ozawa.
He took one of his few remaining students, Yashiro, with him. There was a Buddhist temple on the mountain and a dilapidated shack where a local watchman had worked some time ago. That was where they settled.

Choi planned to stay on the mount for three months. He intended to become a true master and an invincible fighter. According to Ōyama, he woke up at 4 a.m. and went to bed at 6 p.m. He trained at least five hours a day, apart from a two-hour run after waking up. He wrapped some trees near the house with long grass and practiced blows on them. He even had a barbell. When he couldn't lift it once again, he asked Yashiro to prick his buttocks with a leather needle. The pain helped him lift weights that had seemed unattainable. But after six months, the student left, as he could no longer endure the tough training schedule and ascetic lifestyle. Yeong-eui was left alone and persisted in his exercises.
When it was hard and he wanted to give up and return, he took So's advice to shave off one eyebrow. It was embarrassing to go out like that, and Choi ran, did push-ups and chin-ups, performed katas, and kicked trees. It happened day after day, week after week. Yashiro brought food once a month. Moreover, Choi grew vegetables near the shack. So, he didn't have problems with food.

To develop his strength, he moved massive boulders from place to place, choosing the heaviest ones, and tried to crack smaller stones the size of two or three fists with the edge of his palm. But he couldn't do it for a long time.
Ōyama said that after about a year of intensive training, he had stopped thinking and gotten rid of the emotions and memories connected to living among people. Now ice-cold waterfall streams where he trained and meditated warmed his skin, and didn't feel cold. Bird songs and the sounds of foxes didn't irritate him but calmed him down and helped him fall asleep. Once when training had become nothing but fun, he tried to break a stone once again and succeeded. He took the next stone mindlessly and hit it with the same result: two halves of the stone were in his hands.
Nine months after his retreat, he got a letter from Ozawa which said he could no longer finance him. Choi decided to return and took the name Masutatsu Ōyama (a spirit of the big mountain). As he said, when he left the mountain, there was a big pile of stones he split near his shack.

Bet with 1xBet
Masutatsu Ōyama — a bull killer
In 1949, Ōyama returned to the people and settled in the city of Tateyama. It had a slaughterhouse. He got a somewhat crazy idea to fight with a bull in public to show and prove the power of his karate. He knew that some legendary masters of Okinawa had such bouts as Sakugawa. Masutatsu decided to become such a living legend. But first, he needed to try, in case he couldn't do it.
He came to the slaughterhouse and asked its workers for permission to fight with a bull. They brought him to such an animal. Ōyama punched it in the forehead with all his might. Blood gushed from the bull's nose and mouth, but it only got furious and attacked the karate master. Masutatsu hardly managed to dodge. The workers explained that even if one cracked a bull's skull, it wouldn't kill it. There should be a dent so that the bone damages the brain. Ōyama thought about it and decided to try just breaking the horn. After several attempts, he succeeded. He trained for some time until he was sure he could do it in public. According to him, he broke the horns of 47 slaughterhouse bulls.

In 1950, Masutatsu held his first public performance, where he broke the horns of 48 animals. The following day, several Japanese newspapers published articles on this event and called him a bull killer. That's how he gained some popularity in the country. But he became famous in Japan and abroad after the 1953 documentary where he fought with a bull and knocked his horn with his bare hand.
Although the animal had a nose ring with a rope, which made the task much easier, this movie made him famous as one of the best karate fighters on the planet. Later Masutatsu created Kyokushin karate which was recognized as the strongest. But that is another story.

Bet with 1xBet