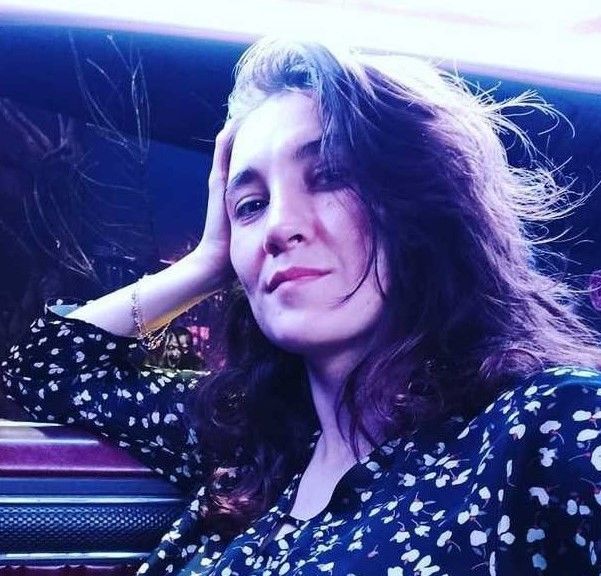 Russian kickboxer and muay Thai fighter Islam Murtazaev will fight in Singapore on December 3 for the world kickboxing title against Regian Eersel from the Netherlands at the ONE FC league tournament. In an interview with META MMA, he talked about the emotions of Thai boxing, what title in wrestling is awarded in Dagestan maternity hospitals, further plans in MMA, and joint training with Magomed Ismailov.
Bet on Islam Murtazaev vs. Regian Eersel with 1xBet
"First, you need to beat your opponent, and only then you can dance."
— Is it true that originally you wanted to do wrestling, and you got into Thai boxing by chance because you were not accepted to the wrestling section?
— No, I did wrestling for a short period, but the gym in our neighborhood closed, and I had to look for other options. That's how I got into a Thai boxing class.
— What attracted you to Thai boxing?
— As a kid, we watched movies with Jean-Claude van Damme, Mortal Kombat, and other action movies. I was always trying to do some stunts with my cousins and friends, for which I was nicknamed Liu Kang (one of the main characters in Mortal Kombat – note of META MMA). As soon as I got in the gym, I realized that it was my passion, though I felt well in wrestling. Thai boxing came even more to my heart.
— When you first came to Thailand, what was your impression of the atmosphere of Muay Thai, which is an iconic sport?
— The first time I went to the Junior World Championships at the age of 15 with my coach and a friend, I still weighed 42 kg. I was shocked by the huge arena, a large number of people, the incredible noise, and the cool adult fights. The atmosphere was so crazy that I was super excited. Also, I was super excited because of my first fight as a whole. There were no kids like me there, so I was thrown into the 48 kg division. In the final, I defeated a Ukrainian. I wore a medal and came home full of joy. I made my family happy and decided to continue. The next year I lost at the world championship, but I've been fighting ever since.
— What is the most unusual thing you remember about the country itself?
— When I arrived, I remembered the unusual stuffiness. We came out of the airport, and my first thought was, "How can you even live here?" Then we were there for a couple of days, we got used to the climate and everything went fine. I was excited because of everything. We wanted to stay for a couple of months a year later, but something didn't work out. Because of that we were disappointed. Now I like the climate and the smiling Thais, who are used to tourists. This is the birthplace of Thai boxing, so the atmosphere is right. Every year I spend at least a month here at training camps.
— Tell us briefly, for non-specialists, what is wai khru (ritual dance of respect to the teacher in Muay Thai - note of META MMA), and how well do you know it?
— I've never done it at all, and I don't understand this wai khru. I never even tried to dance it. Even when I was a fan of Thai boxing, I had no particular interest in doing wai khru. I think you get in the ring to fight, not to dance. I think you have to beat your opponent first and then dance, not vice versa. I only go into the ring to fight.
Bet on Islam Murtazaev vs. Regian Eersel with 1xBet
"Cage or ring, street or roof, it makes no difference."
— Why did you choose kickboxing over muay Thai when signing with ONE FC?
— I was offered a kickboxing fight for the title with Ercel. I was supposed to fight with him two years ago. After the kickboxing fight, I could have had a Thai boxing match. I asked my manager to give me a Thai boxing fight in grappling gloves (MMA gloves - note of META MMA). But when my belt was on the line, I was ready to fight in K-1 as well. I'm also ready to fight according to MMA rules if they give me time to prepare.
— Does it make a difference to you to fight in a square ring or in a round cage?
— I've never fought in a cage before, but I don't think the cage, the ring, the street, or the roof matters to me. The main thing is to have an opponent.
— You had your first MMA fight in spring. Didn't you fight in a cage?
— No, more than half of the fights were K-1 fights, and they were in the ring.
— What were your impressions of the opening fight? Was the opponent a puncher, too?
— I didn't even realize who he was. I didn't have time to feel it. I didn't fight for a long time, and I came out too loaded. We were starting the month of Ramadan, so it was important for me to fight before that. I was ready to take any fight, but I was offered an MMA fight in Yerevan in the end. I didn't even master wrestling. I practiced purely at my Dagestan children's school. But I liked it. In Thai boxing and K-1, you have to stand and work for three minutes without stopping, constantly throwing punches, and here you have to think and do things that will work: certain punches that can cause damage. So we're going to try different options.
— When Muay Thai was recognized as an Olympic sport, you said you wanted your son to become an Olympic Muay Thai champion. Will you raise him to be an athlete?
— I don't know. I've given too much of my time to sports, and I haven't seen my kids for two months. I don't think it will last that long. You can't get distracted in sports, you have to be in it completely, so you have to think about what to do next. I'm 30 years old. I will fight for three more years, and then I will need my head to live further.
Bet on Islam Murtazaev vs. Regian Eersel with 1xBet
"Together with Maga Ismailov, we were fighting as if killing each other."
— What is Regian Eersel dangerous to you?
— I didn't watch his full fights but saw fragments where he kicks and moves in a non-standard way. My coach watches them in a full version and prepares the work according to the opponent's style. He's a strong and very dangerous opponent, that's why we are so interested in him. He did not lose in ONE FC and defended his belt several times. It is much more interesting to beat such an opponent than an average fighter. He's on top of the mountain, and we need to knock him down.
— How did you prepare for this fight?
— The first two weeks, I was in Dagestan, where I trained in my home gym, where I took my first steps. Then I flew to Vitaly Miller in Prokopyevsk to the legendary Thai boxing center. I spent two weeks with them and trained with Beibulat Isayev. Then I flew to my Varyag gym in Moscow, where I spent two weeks with my team. After that, I went to Thailand. I spent a week in Tiger, where a good coach Johnny works, then I spent a good sparring week in Venum. Now my coach came and is working with me on my opponent. We're preparing surprises for him for December 3. In general, the whole two-month training passed quickly and easily. I waited for each training session and felt good. I think I'm very well prepared, although I haven't fought for two years. I still have to lose 10 kilos. We have to do it through the diet without losing much water because we will be tested for dehydration.
— You prepared Magomed Ismailov for the fight with Vladimir Mineev. What did training with such an experienced and charismatic fighter give you?
— Maga is my friend and brother. I couldn't help but participate in his camp. Gadzhimurad Hiramagomedov was training together with us for the fight with the opponent-puncher. I hadn't trained for a month before that, and it was important for me to get into a sporting regime. I helped Maga. We had good sparring. We did everything possible to make him win. It was a very fun training camp with a positive attitude.
— Does Maga behave in training camps as he does in public: constant sparkling humor, charged attitude?
— Maga is always joking, he is a super positive person, but during the training process, he is a predator, a lion that is out on the hunt. We used to have such fights during sparring. Roughly speaking, we were fighting as if killing each other. When you've done everything well, no matter how tired you are, you'll be in a great mood. After that, we go out to eat and laugh together.
Bet on Islam Murtazaev vs. Regian Eersel with 1xBet
"In Dagestan, doctors make a notice of giving a Sports Master Candidate in wrestling at birth."
— How well did you get to know wrestling? Now are the basic skills enough for an MMA fight with a diverse opponent?
— Everyone knows that Dagestan is the birthplace of wrestling. Our doctors take notice of giving a Sports Master Candidate in wrestling at birth. So I have that. I know how to fight. I need some time to get my muscles used to it. But I'm ready to fight anyone. We've been growing up since we were kids, and we wrestle with our elders all the time. It happened every day. We fought rarely, but we wrestled steadily against any opponent. You couldn't screw up in front of your elders, so I got my wrestling skills very early.
— This summer, you and other fighters took part in a charity event in Izberbash. How did you come up with this idea?
— After the pandemic and the lockdown, many people lost their jobs. We already have a lot of needy families, and now there are more of them. My older brother, Khabib Magomedov, a member of the People's Assembly, came up with the initiative and suggested that athletes get involved in holding actions in favor of the poor and needy periodically. We assembled the sports community. It turned out that we had many titled sportsmen who were not indifferent to the situation, so we arranged an event and distributed over 500 solid food kits for needy families. Then we also distributed the substantial product sets at the Kurban Bayram holiday. I hope that we will not stop there and will unite the sports community around such promotions. We need to be useful not only in the sports arena. But also for our people, setting a good role model for young people. You have to help your close ones.
— Previously, you started working at Gazprom's Dagestan branch as an engineer. How did you finish your career there, and do you plan to return to such work when your fighter career ends?
After high school, I initially went to an oil and gas university as a part-time student. I always had a special interest in the word "oil". There was a period when I had a family, and I thought about giving up sports. I decided to find a job and came to the head of the department, a very decent man. Initially, I worked as a locksmith, and then I was transferred and became an engineer of the first category. I was young, blood was hot, I wanted to fight, and my hands itched, and the work there was office work. I went to the Russian championship and won it. I was selected for the world championship. Then I went there. I realized that I had either to work and quit the sport or leave my job and move on in the sport. One day a manager called me, introduced himself, and offered to perform among the professionals. I had to fly to Bangkok, where they would give me stable fights. As soon as he said that, I realized that I was young. I still had guts and needed to fight. Otherwise, I wouldn't be able to sit in that office for long. I went to my boss, thanked him and the staff, but said that the soul of a warrior is looking for a battlefield. After that, I flew to Thailand for three months. Before that, I had only fought as an amateur, but I have been involved in professional sports since then
Bet on Islam Murtazaev vs. Regian Eersel with 1xBet