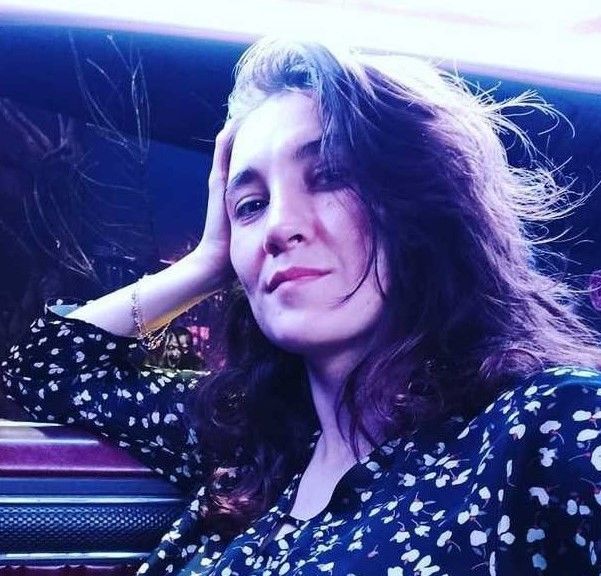 It's not the first time the tough Malawian second middleweight and semi heavyweight fighter Isaac Chilemba has come to Russia. He fought Sergey Kovalev, Maksim Vlasov, Fedor Chudinov, Dmitry Bivol, and other stars of Russian boxing, and each time he looked decent in the ring.
The boxer who lives in South Africa had his last fight on November 26 in Moscow against Pavel Silyagin, who won and overcame the challenge. After the fight, Chilemba gave an interview to META MMA. He talked about his impressions of Russia and Russian boxers, problems with the coronavirus pandemic, and his friend Ilunga Makabu's upcoming fight against Saul Alvarez.
Bet on Ilunga Makabu vs. Saul Alvarez with 1xBet
"The fight was rescheduled three or four times. It affected my performance."
— How would you evaluate your last fight with Pavel Silyagin?
— The fight was good. Pavel did great and had a fantastic fight. I'm not satisfied with my actions. My body didn't listen to me. Something went wrong during the weight reduction race. I couldn't get the last pounds off, and that's why I didn't make weight the day before. I felt tired and had some discomfort during the fight, so it did not work out the way I wanted. But I salute Pavel, who had a fantastic fight and deserved this victory.
— The fight was postponed several times. Did it affect your performance?
— Yes, it was rescheduled, I think, three or four times, and each time I was out at the top for the fight, then it was rescheduled. Maybe that also affected my performance. I expected to perform better, but my body didn't allow it. Maybe I was better prepared before that.
— Where did you prepare for this fight?
— As usual, I trained in Johannesburg, South Africa.
— Why did you decide to return to your usual camp after you left it and experimented?
— I realized that I'd made a mistake and should not have left the team I spent 13 years with. I had a conflict with one person in the team, and at some point, I decided I didn't want to train there anymore. I even thought about ending my career, but then I thought about it and decided to come back.
"Silyagin will become a world champion."
— You have boxed many times in Russia against Russians. Who would you call your most difficult opponent?
— All Russian boxers are tough guys. But the toughest one was Sergei Kovalev, for sure. At that time, he was the undisputed world champion. Sergey impressed me with his tremendous punching power throughout the entire fight. The other fights in Russia were not easy either, so that I wouldn't single out any of them, but Kovalev is both the strongest opponent in my career and the man who gave me a lot of trouble in the fight.
— In your previous fight with Fyodor Chudinov, you had a draw. Were you better prepared than now?
— I think I won that fight, but the judges called a draw for some reason. As for the comparison of my last two fights, I'm sure that Pavel is stronger than Chudinov, and that's the main reason this fight turned out differently.
Bet on Isaac Chilemba with 1xBet
— Do you see Silyagin's potential to become a world champion in the future?
— Absolutely. He will become a world champion.
— Did you have trouble getting to Russia because of the pandemic?
— Yes. The coronavirus affects everything in our lives right now. I had to take a difficult route to Russia and arrive three days before the fight, so I didn't have enough time to recover from the hard flight. It also made it difficult for me to balance, and I couldn't make the weight. I was close to it, but I had to drink water during the flight, making the weight come back. Then a second time, getting rid of the excess water and pushing myself to the limit I could no longer. But I wouldn't want these words to seem like an excuse. After all, the whole world is going through these difficulties now, we have to live with them, and I need to consider the mistakes I made and do better next time.
"Canelo shouldn't underestimate Ilunga Makabu"
— Which trip to Russia would you call your most memorable?
— Every time I come to Russia, I get positive emotions. I can't say that that was the most interesting trip, because every time something interesting happens. Every time I discover something new, meet new and interesting people and have fun whenever I come here.
— How do the Russians treat you?
— Great. I would say that the notion of Russians as a northern and gloomy people, which I had in my youth before I was in Russia, was completely wrong. Russians turned out to be very caring people. They try to make the guest feel great and don't forget any of the little things. I would love to visit Russia again after my career is over to better enjoy your country without thinking about the upcoming fight.
— What do you think about your buddy Ilunga Makabu's upcoming fight with Canelo Alvarez?
— I know Ilunga Makabu very well. We train and spend a lot of time together. So I wouldn't advise anyone to underestimate him. He's a very tough and brave young man, and Canelo is simply one of the best fighters in the world nowadays. A lot will depend on who's at their best this evening, but I'm sure it's going to be a tough test for Canelo.
Bet on Ilunga Makabu vs. Saul Alvarez with 1xBet