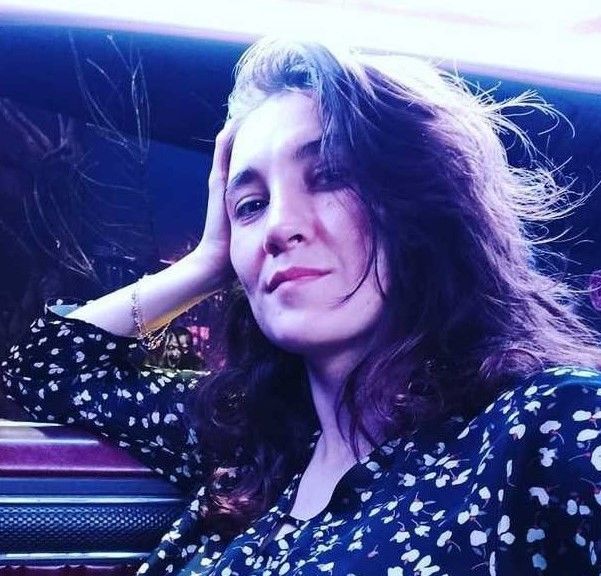 On July 26, Topias Topson Taavitsainen announced on his Topson Stream that he's looking for a team to return to the professional Dota 2 scene. The two-time champion of The International ended his career after TI10, claiming a lack of further motivation and a desire to spend more time with his family.
The Finnish midfielder recently spent a lot of time matchmaking in South-East Asia, and his last matches were played in the European region. In his year of inactivity, Topias started to miss playing official matches and is now ready to join any team that aspires to win major tournaments. He's already given up on bringing back the golden OG roster, so we'll see the genius player in the new organization.
In our article, we'll look at all the possible options of further career for the most successful midlaner in the history of Dota 2. We will examine Topson's current form and finally answer the question: will he find a team before TI or will he stay idle until the next major?
Bet on Dota 2 with 1xBet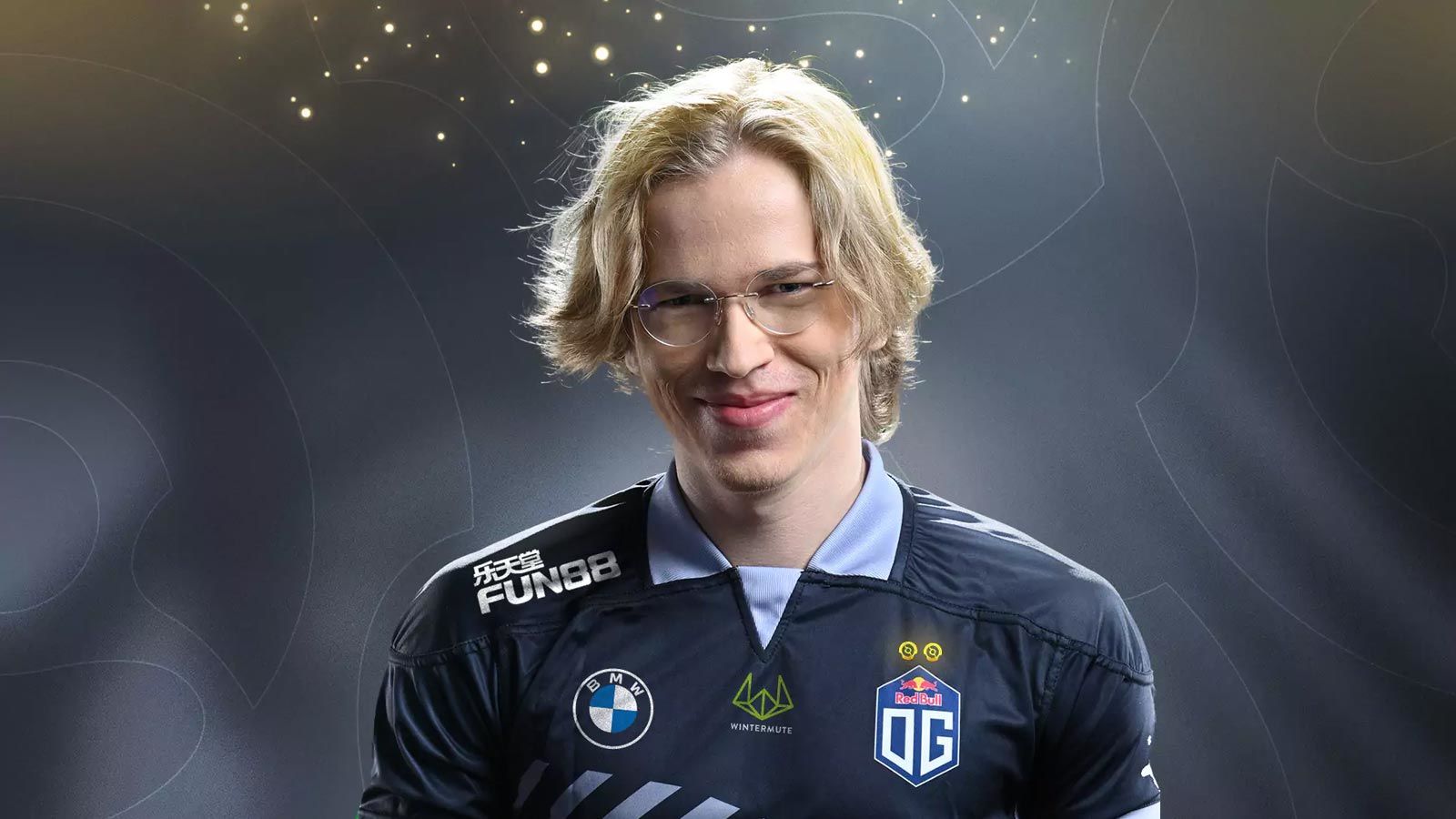 Topson is getting ready for his return
The hero of our material is slowly gaining his peak form. After the New Year, he went to South-East Asia, rested, and occasionally visited the game client. He already rated the level of play in the region as "unsatisfactory" in the spring.
Matchmaking in Southeast Asia is more difficult because they play extremely bad. Players here just don't understand what's going on during the match. That makes the game harder to play.
Talking about a possible relaunch of his career, Topias said that if he were to return to the competitive scene, he would only consider European teams.
If I go back to the pro scene, I will only play in Europe. I will not shoot myself in the foot and play in a weak region. My family and I will visit Europe this summer, but we'll see if I stay longer. Right now, I'm considering if I want to return. Maybe it will be after The International 2022. There will be more opportunities then. I don't expect OG to hold a slot for me. I've watched bzm play, and he's very good. I like the guy.
The Finn is really in Europe right now, playing ranked matches and even finishing in the top 20 players in the region. Judging by Dotabuff's stats, he likes Dazzle's physical build right now. But he's also practicing on other central lane characters.
Over the last month, Topias has played 161 games with a 49.5 percent win rate. Fifty-seven of them were played last week, and the win rate was 47%. He plays all matchmaking games at 9000-10000 MMR and contributes a lot of value to it. According to dota2protracker.com his performance is often the best among all players, even in lost matches.
Finn's highlights have gone viral all over Reddit and social media. He has no trouble solo killing Medusa with rubick, he's brilliant at dodging opposing supports' ganks, and his micro control doesn't seem to have slipped one bit. Yes, Topson still doesn't always win his lane, but that doesn't stop him from making comebacks in mid-game and landing the decisive blows to his opponent's throne.
Bet on Dota 2 with 1xBet
Topias's main weapon is his intellect. He still invents his builds on heroes and practices a unique playstyle using a wide pool. According to active cyber athletes, he can boost any team even after being inactive.
A lot of teams would be strengthened if they replaced their midfielder with Topson. I think he's an S-Class player. Topson is very good. I'm surprised no team has taken him. If teams want to win The International, they should replace their midlaner with Topson. But obviously, loyalty and stuff like that are valued, too. Not in the business, but they are important human qualities. For example, it wouldn't be pretty if Tundra kicked their midlaner. But I think Topson would be a better player. It's not that Nine is bad, it's just that Topson plays on a different level.
Europe
The Finn is going to continue his career only in Europe. This fact makes it difficult for him to join any team quickly because now every top team has a strong midfielder. There is hardly anyone available to build a roster from scratch with, and Topias will not move to a Division II organization. What is the situation in the European top division?
OG certainly isn't interested in reshuffles. The last major champions are in good shape, and the team's midlaner bzm won't leave the top 10 of the European
matchmaking chart for 2022. The young talent from Bulgaria is a consistent and competitive player and a great addition to his teammates. He also has a wide pool of heroes and is good at creating space for his carries and offlaners in the game's early stages. At the last event in Saudi Arabia, OG lost only to the winners PSG.LGD.
Topias also has no place in Tundra Esports: Nine is in good shape and can surprise opponents with unconventional solutions in the picking stage, just like the Finn. Team Liquid is also not ready to risk removing the stable m1CKe from the roster after entering the major. Those teams could match Finn's custom playstyle, and besides, he could have adapted quickly and found a common language with the players in both teams. But the organization has no plans to change the roster to invite Topson intentionally.
If Topson were less ambitious, his transfer to Nigma Galaxy a couple of months ago would have looked perfect. With such a midlaner Miracle wouldn't have to worry about making mid-game space. With Mind_ContRoL, Topias could get an offlaner similar to Ceb, and the suppers play pretty well. But the two-time TI champion didn't want to join a team relegated to Europe's Division II, so the vacant position was given to SumaiL. However, the new Nigma Galaxy midlaner is also tearing up the matchmaking and fits into the team's game well.
Join Nigma? Are you a hater or something? You want to ruin my career? You want me to ruin my career by joining Nigma?
The Finn might have had a look at Scandinavian goonsquad and Alliance, but both teams have left Division I of Western Europe. Entity were able to qualify to the major in the last DPC league and show results in tier-2 (D2CL) tournaments, but that's not Topias level either. It seems like there are no more options, but…
Bet on Dota 2 with 1xBet
Team Secret
Puppey's team will definitely be playing the closed qualifiers for The International. This year, Team Secret did not qualify for any majors from a division with four vacant slots. Clement is the only Dota 2 competitive scene player who hasn't missed a single TI tournament. But at the moment, there's a good chance his record will be broken this year.
In the fall of 2021, the roster has changed: the star midlaner SumaiL and the offlane legend iceiceice joined the team, replacing MATUMBAMAN and zai. The players faced problems in matches against potential participants in the major since the first day of the roster's existence. Team Secret didn't make it to the major in DPC's first season through crazy replays against Tundra Esports, Nigma Galaxy, and OG. In the second season, Puppey and teammates didn't take their chance and lost the last series in the league by losing to outsiders from Nigma Galaxy (that was the only victory in that season for the "stars"). And in the summer, the team lost a trip to Arlington in a battle for Roshan.
Bet on Dota 2 with 1xBet
SumaiL left the roster before his third season and was replaced by Crystallis from Entity. But even with him, his results didn't improve. Even at the Riyadh Masters 2022, where Team Secret took third place, the performance of stand-ins W_Zayac and Resolut1on were praised, but not the play of the Dutch carry. And there are still concerns about going to the main tournament of the year in the wake of qualifications.
What will change if Topson joins the roster? First, let's find out who needs to be kicked so the Finn can find a place in the roster. Nisha currently plays midlaner for Team Secret. The Pole has shown that he can play both the second and the first position over the last three years. If Puppey takes a risk, replaces iceiceice with Resolut1on and keeps W_Zayac on the roster, Valve will probably make his team play in open qualifiers. If that happens, Clement may well decide to replace Crystallis as well because, right now, his game doesn't match the ambitions of the tier-1 team. And then Topson can take the midlane and represent Team Secret. What would that give in the long run?
Clement wants to become a two-time TI champion. With each tournament, he is getting closer to his final goal, and it makes sense that this year he will play in the Grand Final (if, of course, Team Secret goes to Singapore as an event participant). The current roster played well in Riyadh, but the level of play will increase dramatically at the main tournament of the year. The team's mental attitude and unconventional approach to the game will play an important role in each match.
Topson played at TI three times, reached the Grand Final twice with OG, and never lost in a decisive series. His QW Invoker was unstoppable in 2018, and Diffusal Blade Gyrocopter crushed Nigma Galaxy morally in 2019. Topias is a very unconventional player, and only a similar genius can find a key to his game. Knowing that Nisha has the potential to be the best carry in the world, he will be able to turn up the tempo and create space for the Pole. And in particularly tough situations, the Finn will take over the game and help Team Secret get to the throne and break it down.
Bet on Dota 2 with 1xBet
Finally, Puppey will get a player in his roster who loves to experiment. Knowing Clement's love of weird draft picks, the Finn will be able to support any interesting idea and make it work. That's how MidOne was in 2017-2019, playing on anything. Team Secret won three majors then. How can an Estonian captain pass up a unique player who can make Bane shine in the midlane?
The main problem with this reshuffle is the risk of getting knocked out of qualification for The International. Since last year, open qualifiers for the main event of the year have been canceled. And will Puppey be able to make the reshuffle so that he doesn't lose his slot in the battle for Singapore? But there are more pros than cons to Topson's potential move to Team Secret, and today's question is whether Clement is ready for a drastic change a month before qualifying for TI?
Will Topson go to other regions?
Topias has stated that Europe is the preferred region to continue his professional career. But will the big-name midlaner be able to prove himself to teams from other parts of the world?
Regarding teams from South-East Asia, the Finn has already said that the level of play leaves much to be desired. The region's strongest players are currently assigned to teams, and there are no players among free agents who can play at the same level as him. The same goes for South America, where the hegemony of Thunder Awake and beastcoast has continued for a year. Topson might only be interested in Evil Geniuses in North America, but Abed shows decent play, and there are no rumors about him being traded.
Bet on Dota 2 with 1xBet
In the CIS, Topson knows a lot of players by matchmaking, but right now, teams are overflowing with young talents and strong veterans. In Eastern Europe, the level of competition is so high that the squad can qualify for the major in winter and play in Division II in summer. Due to the region's unstable domestic league play, only Team Spirit has a claim on the TI invitation, and the Outsiders and Natus Vincere will only be able to get to Singapore by creating a miracle in the major. The closed qualifiers are expected to be a meat grinder that even the Finn may be unable to pull off.
China may be the only region where Topson could be satisfied with matchmaking games and the level of competition in the competitive scene. The teams consistently play at a high level, are the favorites at international tournaments, and will be in fantastic shape by The International. They will aspire to win the main event of the year. But Topias won't be able to settle in a region with a fundamentally different Dota 2 ecosystem, and his lack of knowledge of Chinese will affect his communication. In Chinese teams, it's rare for a foreigner to get a place, even in tier-2 teams (almost every foreign player is Malaysian, and there are less than ten foreign players in two leagues). The Finnish midlaner's experience can be useful for IG, EHOME, or Aster.Aries, but Topson's potential will remain unfulfilled due to non-game issues.
When will Topson return to the professional scene?
Most likely, Topias will play on the professional scene next year. Taking into consideration the good shape of the Finnish midlaner, it is impossible to find a team that would be suitable for him at the moment. All of the top teams have the best players in their squads and an opportunity to get to The International directly by the results of the major. It's pointless to build a squad from scratch now if only to participate in tier-2 tournaments and to practice strategies.
The Team Secret option looks attractive, but if Puppey loses his qualification slot because of the transfer, he won't risk taking that step. So all Topias has to do is stay in good playing shape, wait for the TI11 results, and be proactive in the team search before the first DPC season of 2023.
Source: cybersport.metaratings
Bet on Dota 2 with 1xBet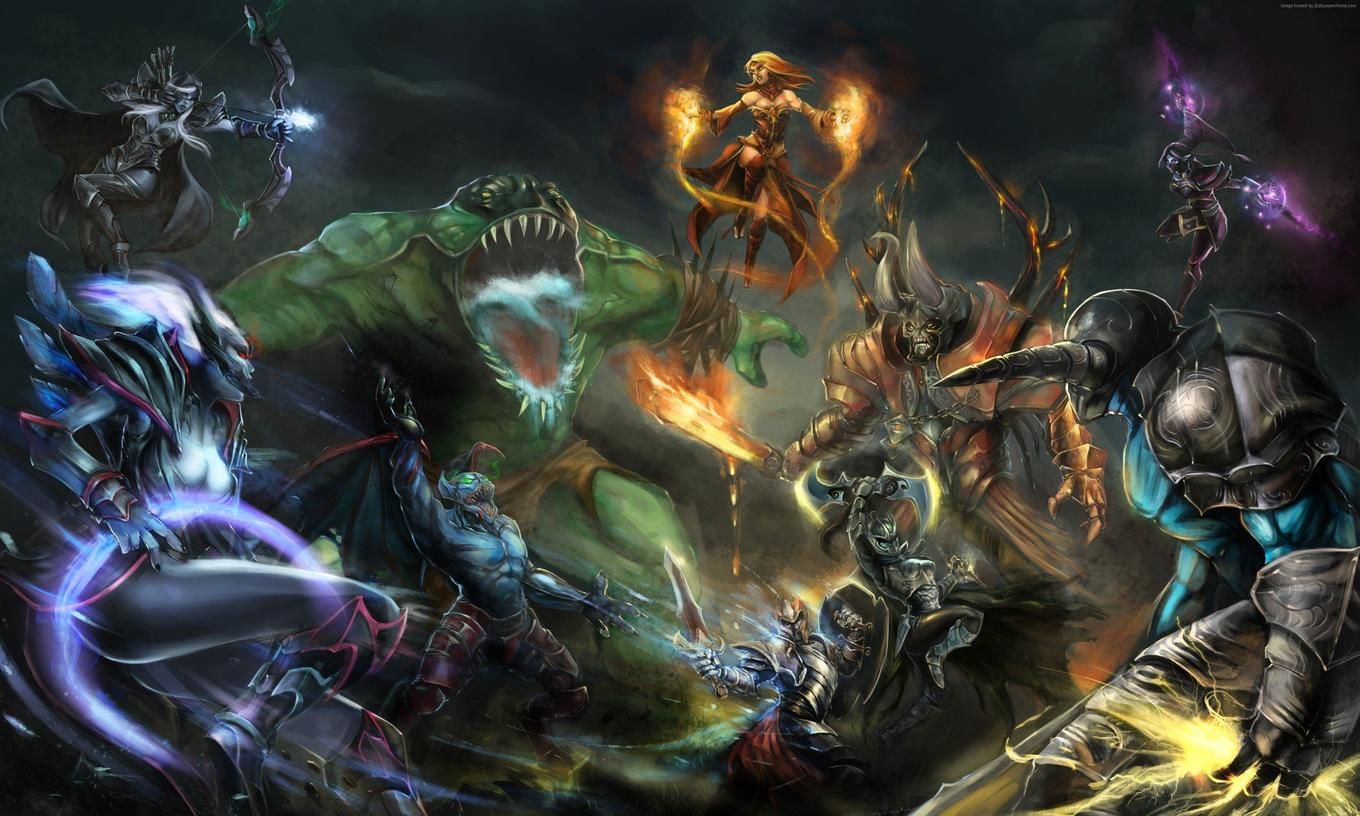 Independent and Famous: Top 5 Organizations Created by Cyber Athletes
Best videos of Dota 2 Short Film Contest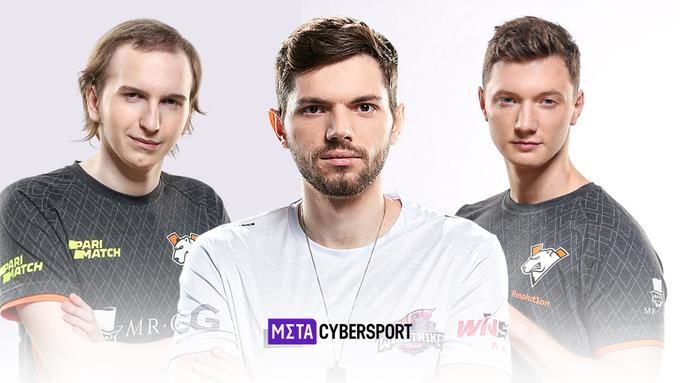 Five star players who missed Dota Pro Circuit 2021/22