On December 18, Valve permanently banned 10 players from the CIS:

Paradise';
Keintseru;
SuperNova;
Illusion;
Lilskrip;
Koma`;
Chambl;
Limitless;
[T]SA;
deihra.
Bet on Dota 2 with 1xBet
What is happening?
In the first minutes after this news, speculations about the reasons for the ban started to appear. At first it was said that the players were blocked because of swapping the accounts during official matches. Supposedly, a team of five low-rated players entered a tournament, lost the first map, increasing the odds of their victory, and then the higher level players come in place of these ones and win confidently. Vladislav Petushara Kozlovsky has already commented on this:

Anyway, I heard about all these players in the context of 322, particularly the players of the Luna Gaming team. Therefore, I think that the punishment is fair enough, and the players will receive a ban permanently. I was familiar with [T]SA and also played on a team with Koma 2 years ago. I remember there was a scandal at a D2CL tournament with account switching. In my opinion, there were undeclared players playing on the S9 team at the time. [Why do you have such an attitude to S9?] We watched that tournament with a friend, it was interesting. You could tell by the binds, items, sometimes by the heroes, you could tell that completely different players were in the game. I think those players were definitely swapping with each other. Maybe not just in that tournament. Felt, Luna Gaming and S9 were definitely involved in foul play.

Vladislav Petushara Kozlovsky
Dmitry Fishman Polishchuk said something similar in his Telegram channel, but then the real reason for the ban became clear. All of these players were blocked because of rigged matches. Gleb y0nd Vazhnov also gave a comment on the matter:

Why I am happy about this news. I EXPLAIN! Months 2 years ago I have long ago caught all these players when we played in No Sorry, in the match against a team of Much respected ******** lilskrip, where I, together with admins D2CL, was sitting down and showing on replays and screenshots that the dudes just swapped their accounts) D2CL replied that they "checked all the players" and the verdict: "not guilty". And now Valve goes and bans these clowns) oh yeah, VP.Koma, what a shame)) WHAT a pity, ah yes, LILSCRIP CHANGED HIS NICKNAME TO "ADAM" and wanted to do 322 in OMERICA, OH NO)))

Gleb y0nd Vazhnov
Bet on Dota 2 with 1xBet
Earlier there were reports that Bauyrzhan Adam Bisembaev, formerly playing under the nickname lilskrip, could potentially host 322 matches in the first division of the DPC for North America.

Ilya Illidan Pivсaev also left his comment:

About the bans in dota - the whole dota scene is packed with shady types with a lot of skeletons in their closets. Valve just put up a demonstrating spanking, it was one of their own guys who knew about it set them up.

Ilya Illidan Pivcaev
Yaroslav NS Kuznetsov made a statement about limitless:

VremyaVNikuda is my favorite player because he played on a bunch of different tier-2 teams, tier-3 teams, including B8. The only tier-1 team he played on, of course, was with Dan. All the time he had "VremyaVNikuda" ["time wasted"] written [in his nickname]. I was like, "This guy wastes his time, it's insane." And he ended up getting a permaban. So all the time he spent playing Dota, it was wasted. That's... He knew, guys. He's a genius. Maybe he should do something else, he'll succeed at it .

Yaroslav NS Kuznetsov
Bet on Dota 2 with 1xBet
Commentator Vladimir Maelstorm Kuzminov didn't stay away from the situation:

What can I say. People have been getting away with it for years. It gave rise to more and more violations. As a result, many of those people could be building their careers right now, but will remain banned forever. I'm sure the list of bans can be updated with other kidults.

Vladimir Maelstorm Kuzminov
Comments from the banned players
The comments are divided into two groups. Those who were banned (as well as their circle) say that there were no fake matches, they just played from other accounts. And everyone else in the world of eSports has no doubts about the involvement of banned players in rigging the matches.

I really want to tell you about this situation from my point of view. Half a day before the games here, ******* starts, the power goes out and I realize that I won't be able to play. I tell the guys about it, everything seems to be fine, they said that there will be a replacement. Normal electricity and internet was gone for a long time, a few days, in the city, too, something strange was going on. Sometimes the light was back on and I was happy, I started the game, the power went off and I lost the rating. I didn't know that I played any maps officially, it wasn't my job at all. I was told the time of the game, training, watching replays, and I came to them. They didn't say = I didn't come. Nobody told me anything about those maps, they were just upset that I couldn't play and said they would solve the problem. About my account, many of my friends have the data from it, I just gave them a guard, nothing like that. I think a lot of people give their accounts with games to their friends, well, almost everyone does that) I think when you live in Ukraine, you know the feeling of random blackouts when you play and you drop out of the game and you ask someone you know to finish the game. I realized that something was wrong when the power and internet was restored and I saw my nickname in the middle of this scandal. We all sat down for a serious conversation and the guys said to me, Dan, we played from your account, something happened and now there's a scandal. Of course we apologized, but that didn't make things better. My first reaction was to tell everyone to fuck off and go tell everyone all about it. But the guys are my friends, not some randomers and they say let's discuss it, there is no need to run, they tried to talk me out of it. So I, an idiot, sat and thought for a long time and decided "come on, no one will ever know about this" and agreed to play along with all of this. I realize now how stupid I was, but I couldn't help it. I am certainly glad that the guys revealed the truth, instead of just sitting there and saying YES EVERYONE KNEW EVERYTHING BAN EVERYBODY. I want to appeal to all the people who know me, who supported me, invited me to their lineup. I'm sorry, I've let you all down so badly. My dream has always been to train, to play, to play in tournaments, to win. But in that situation, I chose to remain silent, I chose to help my friends, I chose to help them hide my foul play. It's all my own fault. And no matter how my former teammates try to justify my actions, I know that I incredibly messed up by my silence. The punishment of a lifetime ban from Valve has made me frustrated and desperate. I know that I need to take responsibility for my actions, but I'll try to appeal directly to Valve with a request to mitigate the punishment. It may not work, but I want to believe it's worth a try. Please forgive me, everyone. It's hard to ask this when I can't forgive myself for my mistake, but maybe someone can. I hope to be able to perform in front of all of you again someday.

Danil Illusion Volchan
Bet on Dota 2 with 1xBet
Virtus.pro drama
Of course, the main news was the ban of Kamil Koma' Biktimirov, who just recently became the Virtus.pro team's carry. The organization itself gave this comment on the matter:

We are aware of the news related to the ban of our player in Dota 2 by Valve. We're looking into the situation and will share the information with you as soon as it appears.

Virtus.pro
It is obvious that the team will have to look for a new player for the first position. But who? There's almost no one left in the region. Fishman made his guesses:

So Cooman is the new Virtus.pro player now? A free carry... If there's a free carry, it's probably Cooman. I wonder if Cooman will even want to play competitive. Well, I won't say the nicknames, but I've heard from other guys that most of those nicknames are 322. Oh, and ILTW is still available.

Dmitry Fishman Polishchuk
Hellraisers manager Maria inverno Gunina also gave her comment:

Do you believe that VP didn't know about Koma' and they need an internal investigation? I believe Nikolai Petrossian might not have known - Koma' is a dater, after all, not a basketball player. But Stranger, who's been in tier-2 dota for 40 years, really didn't understand what Luna Gaming were doing? :) Come on. I'm kind of judging VP, but not that much. Because I'm not too well versed in this subject myself, I've been working with young people for a year or so. And I don't know all of these problems of the tier-2 scene very well. But my older colleagues, for Christ's sake...

Maria inverno Gunina
Bet on Dota 2 with 1xBet
The CEO of Virtus.pro also spoke out:

I'm shocked and saddened to see a Virtus.pro player on this blacklist. Fair play, integrity and sportsmanship are values I personally believe in. And Virtus.pro is built on the same strong principles and foundations. Although Koma' made that fatal mistake before joining Virtus.pro, the club strongly condemns any manipulation of cyber sports that undermines public confidence in the industry. Hopefully, this harsh punishment will be a lesson to everyone.

Nikolai Petrossian
Meanwhile, there is talk that Virtus.pro will be excluded from the DPC season altogether. There's also information that this was only the first wave of blocking.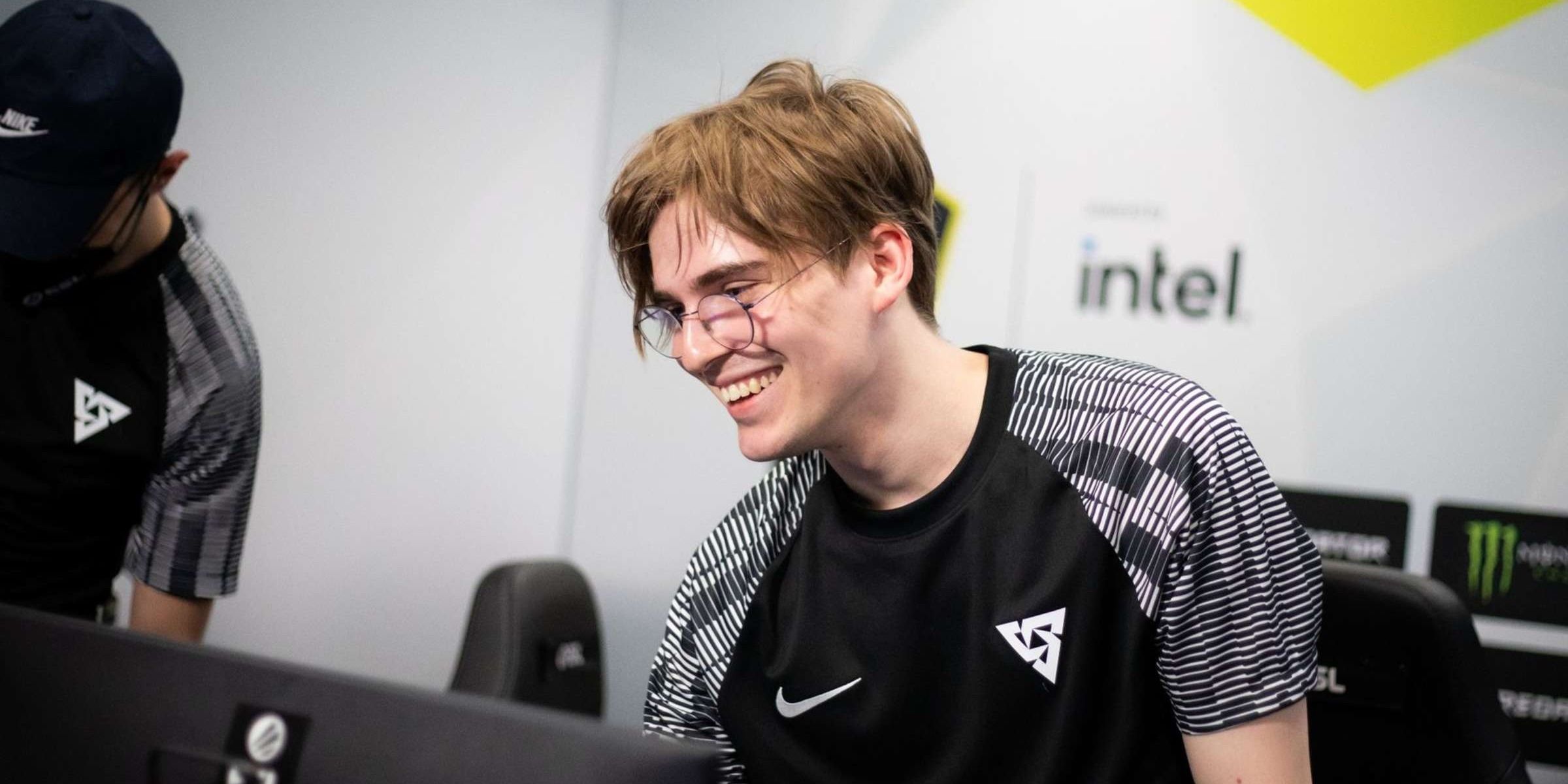 New rosters in Europe. Who will play in the first DPC season?

The BetBoom Xmas Show: schedule, rosters, results, and where to watch online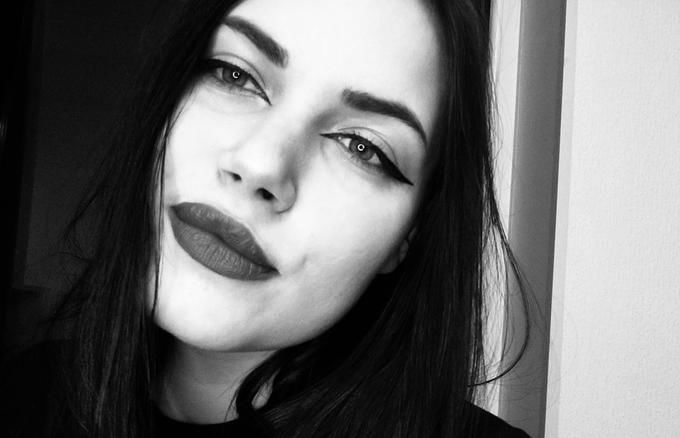 Christina meo Gnezdilova - VP.Angels Captain