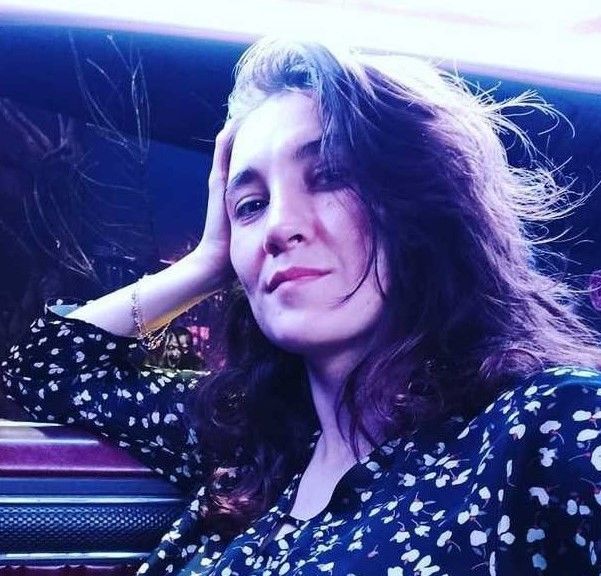 Tennis is almost the only sport where Russians continue to compete internationally, but the British became an exception and didn't allow athletes from Russia and Belarus to Wimbledon. Even though the ATP and WTA stripped the tournament of ranking points for doing so.
However, one Russian tennis player not only participated in the tournament but has even reached the final. Let's meet Moscow-born Elena Rybakina, who has been playing for Kazakhstan since 2019.
Bet on tennis with 1xBet
Elena beats Simona Halep and won the Wimbledon final
Elena Rybakina has reached the Wimbledon singles final for the first time in the history of Kazakh tennis. Let's remind that in the semifinals the athlete confidently defeated Simona Halep (6:3, 6:3), two-time Grand Slam winner and Wimbledon 2019 champion, mind you. A real sensation!
In the final, Elena had to face another spring sensation, Ons Jabeur. Rybakina lost the first set 3:6, but then changed the course of the match and won two games 6:2!
However, after her victory, Elena looked completely calm: she just clenched her fist and exhaled. A number of memes have already been made about Rybakina's unemotional nature. For example, this one compares her reaction to victories with the celebrations of Serena Williams and Maria Sharapova.
Bet on tennis with 1xBet
She didn't become a gymnast or figure skater because of her height
Elena was born on June 17, 1999 in Moscow. Sports activity has been a part of her life since her childhood. Together with her sister Anna she attended gymnastics and figure skating.
Due to her tall stature, Elena's coaches wouldn't promise her a future in these sports. When she was 6 years old, her father took her to a tennis club. Elena liked the sport. Interestingly, she is now 184cm tall. She can't spin the axels, nor can she do somersaults on the platform, but she can hit the ball really hard.
For the sake of her training Elena's father transferred her to a special evening school, where classes started at five p.m. and ended around ten.
Bet on tennis with 1xBet
She transferred to the Kazakhstan national team because of disagreements with the RTF
Rybakina made her tennis debut in November 2013 at an ITF junior tournament. She was coached by renowned tennis player Andrei Chesnokov. Before moving to the Kazakhstan federation, Elena had never been able to succeed. At the age of 18, Rybakina finished only in the top 400 of the world ranking.
At the beginning of 2019, the tennis player decided to move to the Kazakhstan national team. Disagreements with the Russian Tennis Federation were the reason. Rybakina's father believed that the Russian Tennis Federation was hindering his daughter's career progression. He asked the Federation to help Elena, but eventually got her to leave. Later, Match TV presenter Sofia Tartakova criticised the RTF on social media for missing out on a talented athlete.
Under the colors of Kazakhstan, which is actively investing resources in nationalized Russian tennis players, Rybakina reached a new level - in the first year she moved up to 39th in the world rankings, and won her first WTA tournament in Bucharest.
And the year 2020 started absolutely great for Elena - she had one title and 4 WTA finals, but the coronavirus pandemic stopped the world sport, as well as Rybakina's progress.
Bet on tennis with 1xBet
She defeated Serena Williams herself
The rise of Rybakina's career resumed in 2021. Rybakina reached the quarterfinals of Roland-Garros, where she earned the most resounding victory so far. She defeated the great and terrible Serena Williams. However, Rybakina was defeated by Anastasia Pavlyuchenkova of Russia in the semi-finals.
Rybakina is now Kazakhstan's number one ranked player and a Wimbledon finalist. Such a talent was overlooked! Russian tennis legend Yevgeny Kafelnikov is convinced of that, too. In an interview with RIA Novosti he congratulated Rybakina: "The girl has got the talent! She should not only join the world elite, but also stay there for a long time. You can complain as much as you like that Rybakina was sent to Kazakhstan. Nothing can be changed anymore".
Bet on tennis with 1xBet
Rybakina herself refused to answer provocative questions about whether she feels Russian: "What does it mean? I just play tennis".
She likes traveling and watching TV
In her spare time from tennis, Elena prefers to listen to music, go out with friends and watch TV shows. Her favorite movies are "Titanic" and "The Untouchables". The sportswoman also likes traveling. One of her favorite places to visit is Barcelona in Spain. The media reports that Rybakina continues to live in Moscow, but Elena herself answers that she lives on tour, moving from tournament to tournament every week.
In the upcoming Wimbledon final, Elena Rybakina will face Tunisian tennis player Ons Jabeur. Let's wish her good luck!
Bet on tennis with 1xBet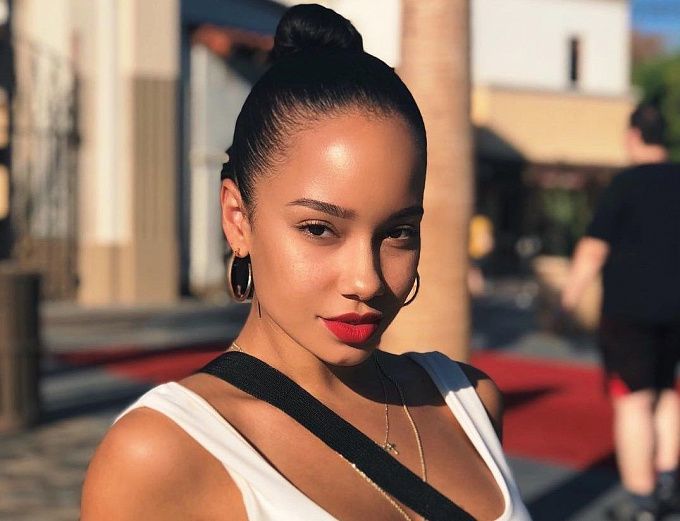 Karim Benzema allegedly cheats on his wife with Bieber's ex-girlfriend: the proof is a toe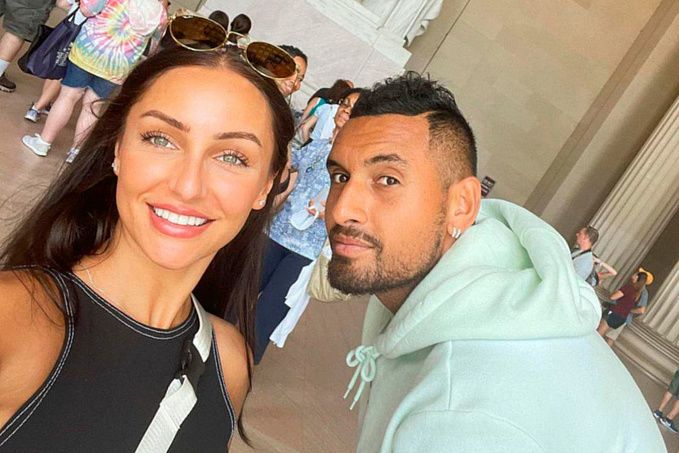 Tennis player Kyrgios is summoned to court for assaulting an ex-girlfriend. What does she look like, and what's going on?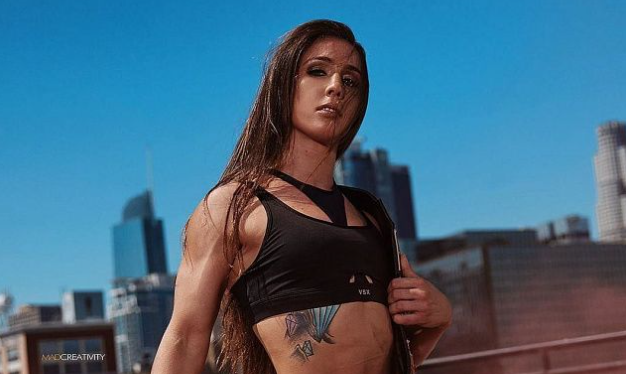 Vanessa Demopoulos: a former exotic dancer and writer, conquering the Octagon