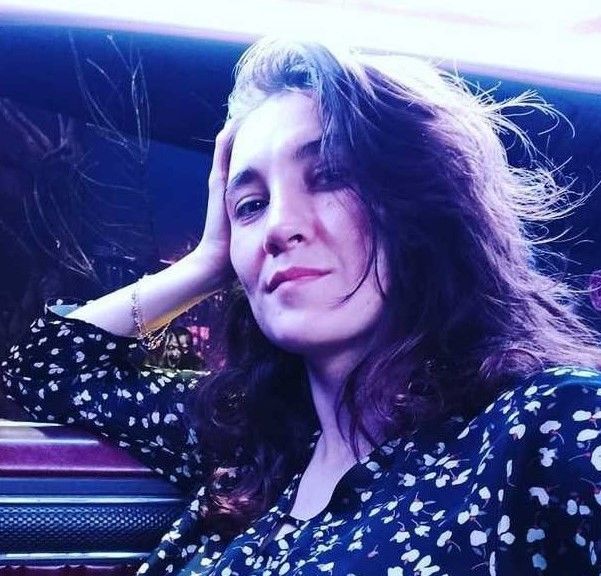 The only female fighter from Russia in the UFC, Yana Kunitskaya, became a mother for the second time three months ago. However, she has no plans to end her career in mixed martial arts and would like to fight by the end of the year. In the recent interview, the athlete talked about the pleasant chores, her husband Thiago Santos preparing for the fight with Jamahal Hill, impressions of Brazil, and the desire to get an American passport.

Bet on UFC with 1xBet
"Giving Thiago the time to focus on the fight"
- How has your life changed with the birth of your daughter Alice?

- Everything is fine. I trained throughout my pregnancy, so it was easy to come back. The gym is three minutes from our house, so there are no problems.
- How is the recovery process going? How seriously are you training now?

- I train pretty hard, but I can't always do everything I'd like to. For example, I'm practicing less wrestling and more striking technique. Thiago fights in two weeks, and now he's busy with his training. Alice doesn't always sit in a wheelchair, sometimes she cries, so I have to adapt. In the future, of course, everything needs to be organized better.

- How did the birth of your daughter affect Thiago, his approach to training, and life in general?

- He is very happy that she was born, but this event did not affect him much because I let him train and concentrate fully on the fight ahead. We'll see how it's affected him mentally in two weeks.

- In the main fight, he will face highly-touted prospect Jamahal Hill. What do you think of his chances for the fight?

- I think all fighters in the top ten are dangerous in their way, everyone has something unique to offer, but we shouldn't underestimate or overestimate anyone. They're all equally dangerous.

Bet on UFC with 1xBet
"I'm ready to fight before Christmas."
- You already had the experience of returning to the sport after the birth of your son. Is it easier now than it was then?

- It was a different situation then, because I quit before the baby was born and I didn't train for four years. And you could say that the recovery process was easy. At that time I lived in St. Petersburg and it was difficult to travel with a stroller. I didn't have a car, so I had to take the subway for an hour and a half one way with the equipment and the stroller. It's a lot easier here.

- When will you be ready to consider further bouts?

- I think before Christmas in December, and after that, we'll see. I was certainly ready to come back earlier, but since Thiago has a fight and we're focused on getting him ready, I won't rush into it just yet.

- Will you be in his corner during the fight?

- No, at first we planned to go to Brazil and decided that two flights would be hard for Alice to handle. In the end we couldn't make it to Brazil either, because her passport hadn't arrived yet. That's why we have to stay home. But that's okay. She's still little and her waking up at night will be a serious disturbance. We'll fly for the next fight.
- Since Alice was born in America, she will have American citizenship, but what about you and Thiago?

- At first we were in America on a visa, and this year we got a green card. Thiago and I won't be able to apply for citizenship until three and a half years later. Alice automatically became a US citizen, she has no other citizenship.

Bet on UFC with 1xBet
"My decision to get a second citizenship has nothing to do with politics"
- How do you feel that some Russian athletes are willing to acquire citizenship of another country for their career?

- It's a very frustrating situation. I don't want to view it politically, but people train their whole lives and then can't perform. I don't know what I would do in their place. Fortunately, it doesn't affect the UFC, except that it's hard for some people to get a visa. I wouldn't condemn those who want another citizenship because they've been banned from competing. You've been doing the sport you love since childhood, and you're on your way to your goal, and there's no telling how long it will take. My decision to take my second citizenship had nothing to do with that. I would have taken it anyway because we live here, and the kid already has American citizenship, so we need it.
- But you're not going to give up the Russian flag next to your name, are you?

- Of course. I know that the PFL and Bellator have removed the Russian flags, but it's not like that in the UFC. If the rules don't change, I will keep the Russian flag.

- How do you feel about the fact that you are the only Russian in the UFC roster, and women's MMA is not as successful in our country as the men's?

- I got used to being the only Russian since my first day in the UFC. Other athletes with Russian passports represented other countries. Liana Jojua represents Georgia and the Shevchenko sisters represented Kyrgyzstan. But we don't have much to be proud of. I would like to see a more developed women's MMA in our country. I know that many of our girls are training and competing in Europe, but it is difficult for them to get a visa to the United States to at least hold a boot camp here and fully prepare.
- Victoria Dudakova in August will perform in Dana White's Contender Series and will try to win to make her way to the UFC. What do you know about her?

- I saw the news, but unfortunately I've never seen her fight. Maybe there will be another Russian woman in the octagon.

Bet on UFC with 1xBet
"I like Pena more, but Nunes will beat her in the rematch."
- Were you surprised when Amanda Nunes lost to Julianna Pena in the first fight, and who will win in the rematch?

- When I watch fights and make predictions, I'm wrong 99 percent of the time (laughs). I thought that Amanda would win without a question. The result was a shock to me. She didn't look like herself. I think that she will win the rematch anyway, although I like Julianna more.
- What happened to Nunes in the first fight? Why didn't she look like herself?

- Despite the fact that we train in the same gym, we didn't communicate much. She always trained in her own time, so we only met in the gym once or twice and that was when she helped Nina (UFC fighter Nina Nunes - ed.) prepare. I didn't see how Amanda was training, what she was doing, I didn't talk to her. She didn't look like herself but it happens. Sometimes the opponent is stylistically uncomfortable and the fight doesn't work out. Nunes missed a lot of hits in stand-up, and didn't look good on the ground. She herself offered a lot of reasons for her defeat.

- What kind of reasons?

- Like, her knees were hurting and she had bad training, but it seems to me that these are more like excuses, because everyone gets injuries, and in ATT she had excellent training conditions. She had a whole bunch of people working for her in the training camp, so she shouldn't be complaining. Now she's completely changed the camp, adjusted everything for her needs, let's see if it brings results in the next fight. I think she'll win and get the belt back.
- There are more and more Brazilian women among the leading fighters in the UFC now, including your most recent opponents. Why is this sport so popular among Brazilian girls?

- I was in Brazil for six months. We went to different gyms and saw many girls, but I don't understand why it's like that for them, and we have a completely different situation. It seems to me that Brazil is mentally very similar to Russia. Both girls and men there have a similar mentality to Russians, so for me it is strange that we have so few girls performing in Russia. Maybe it's because we have other popular sports like gymnastics. In Brazil football is exclusively a men's sport too, and there isn't much money and opportunities in women's football. For many girls in Brazil, fighting is the only way to make a good living and get ahead in life.

Bet on UFC with 1xBet
"In Brazil there are areas even the police don't enter."
- What was your impression of Brazil? Did you sense that it might be unsafe out there?

- Of course. There are some areas that are very safe, some that are very unsafe, and some areas it's better not to enter at all, but since Thiago is famous there, we were safe. We went just to take a look, but he would say to me, "Put your phone away, don't look over there." If you go there as a tourist, it's better not to go to such places. We lived in a restricted, quiet area where it was safe to walk around. But I would be afraid to drive through the city by myself. In some places Thiago didn't stop at a red light, because you would stop and they'd drag you out of the car or start shooting. That happens a lot out there. I don't know a single Brazilian who's never experienced anything like that. There's always some kind of conflict, shooting. Thiago often shows me news in the morning: "Look, today we had this, and yesterday that."
- Mauricio Rua was once thrown out of a car and stripped naked by armed bandits, and he couldn't go home after that.

- Yes, that's why many people who can afford it try to get armored cars. Brazilians themselves are also very worried about this and wouldn't want their country to appear in such a light. It's very beautiful there, there's a lot to see, and the people are wonderful, but these issues ruin everything. There are many similarities with Russia: corruption, crime, clans. But the security situation there is much worse in Brazil. Rio de Janeiro is considered the most dangerous city in the world. There are neighborhoods even the police don't enter.

- Thiago grew up in a favela. Is he considered one of them?

- He comes from the most famous favela, "City of God," they made a TV series about it. We often went there on tour. It was interesting to see how people live there. Thiago is very much loved there. When we arrived, everyone started screaming. We came with charity, handing out food. They often have floods, and Thiago helped deal with the damage.
- What did he change in his preparations after the defeat by Magomed Ankalaev?

- First of all, each defeat was painful for him because he is now on a losing streak. I think that despite the defeat, he performed very well because he was a big underdog, but he showed a competitive fight. He's always worrying that he's not the right age anymore, questioning his ability to perform any longer, but when he gets a new fight, it motivates him a lot, and he forgets all the previous failures. Now he's inspired again. As for the change in training, he brought in new sparring partners and changed the strength training completely. The whole coaching staff can see how much he's changed his approach. In terms of morale, he's got more confidence in himself. I think he's going to do well in this fight.

Bet on UFC with 1xBet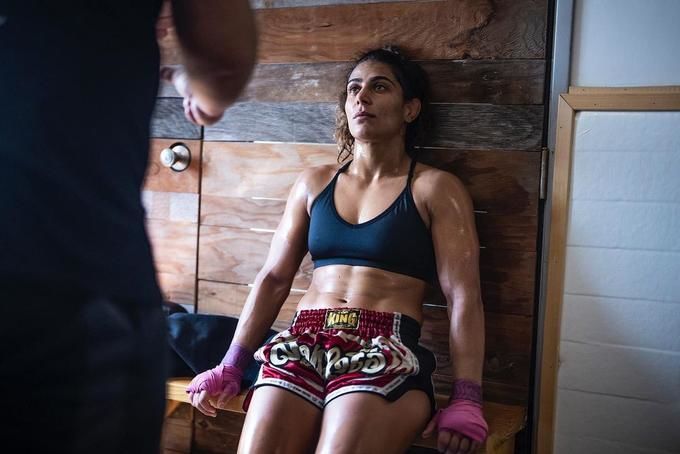 Tabatha Ricci: a sultry beauty from Brazil, mastering UFC
Vanessa Demopoulos: a former exotic dancer and writer, conquering the Octagon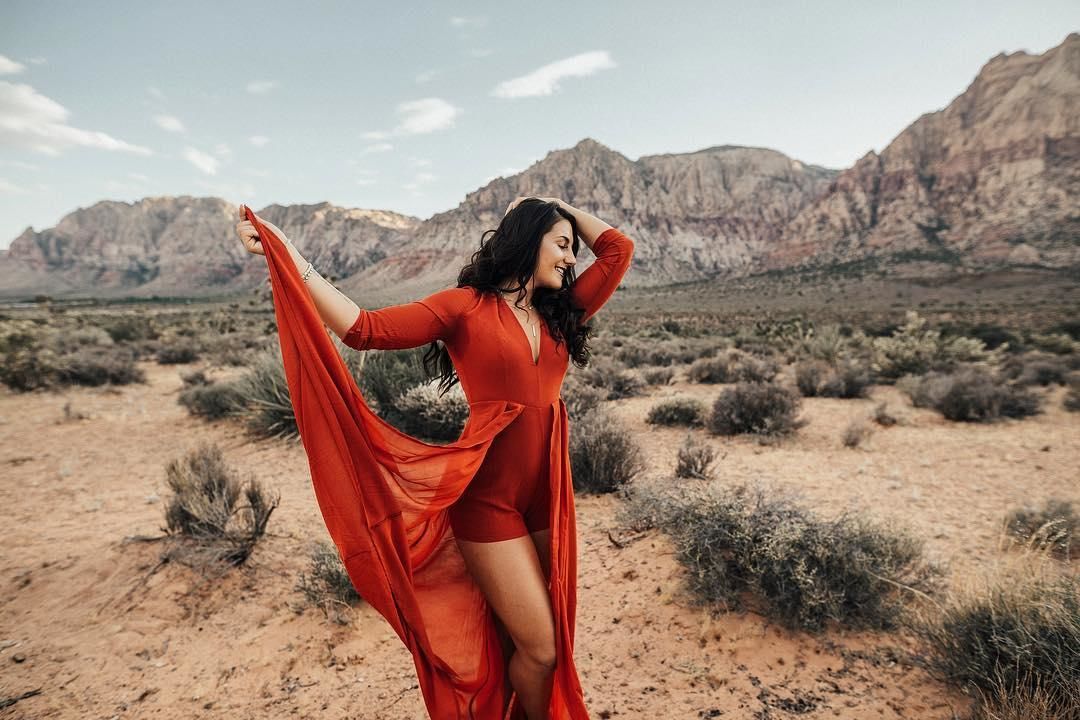 Cheyanne Vlismas — a charming warrior princess from the American Saint Petersburg