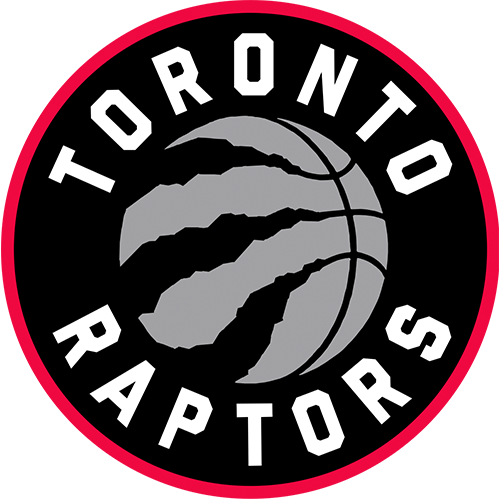 Toronto Raptors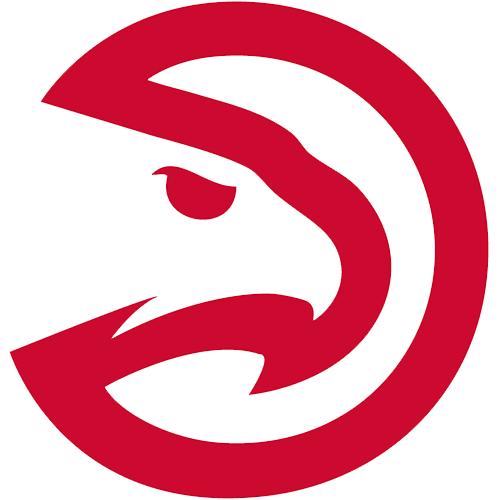 Atlanta Hawks
NBA Regular Season
Arena: Scotia Bank Arena
Home Floor: Toronto Raptors
05.02.2022, 03:30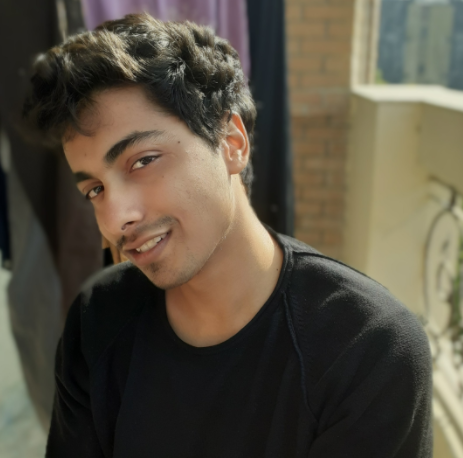 Odds
Bet Type
Bookmaker
Claim Bonus!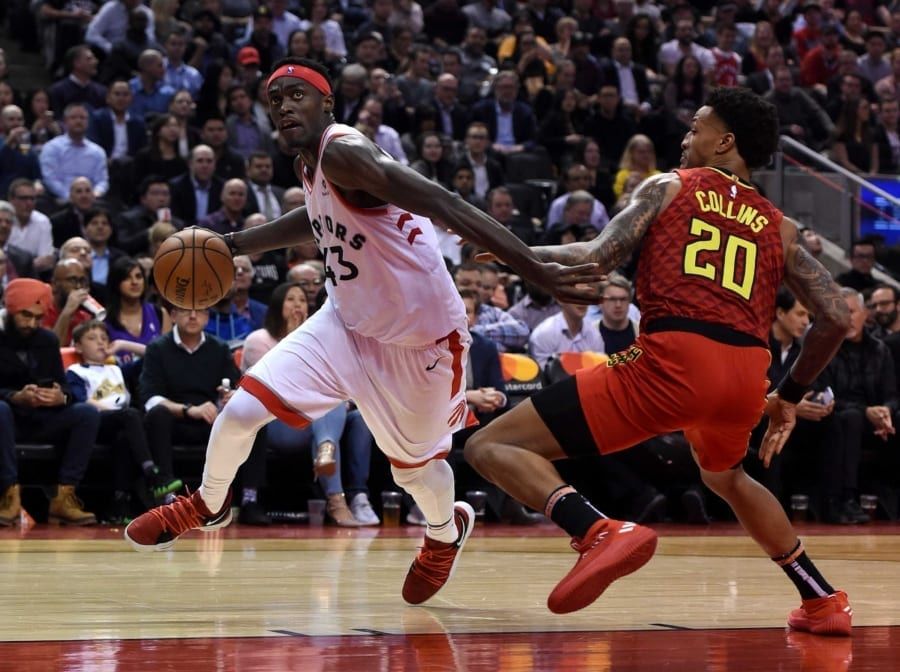 NBA betting is a topsy-turvy affair and as we have seen the season go forth, some teams have discovered the necessary touch. The necessary touch means that as the postseason nears, you are solidifying your chances to either get a higher ranking or stay in the Play-in contention. When you look at the Eastern Conference this season, it has been as deep as it has been any time in NBA history, and this time around, many teams have surely lifted their games. Talking about discovering the touch, two teams who have found it in Toronto Raptors and Atlanta Hawks will meet here.
The Raptors have 27 wins and 23, currently on a four-game winning streak and enjoying a considerable amount of success since January. Compared to last season, the Raptors have done a great job of accumulating wins and despite lacking a substantial bench, they have pulled through during most games recently, winning against terrific teams. The team has improved offensively and has been a strong defensive unit since the beginning of the season.
On the other hand, the Hawks have compiled 25 wins and 26 losses, a record that may not look spectacular but they have done a wonderful job since the late January period. They have won eight out of the last nine games. They have done a terrific job at winning against top squads and beating the Phoenix Suns was a huge accomplishment considering the team was fully healthy and had an eleven game winning streak. Can the Hawks capitalize upon current momentum against a buoyed Raptors squad? For my game total and result prediction, jump to "Expert Betting Tips". For players based statistics prediction, go to "Player Performance Prediction".
Claim Your Sign-Up Bonus!
Raptors playing it close, Hawks are back to their old ways
Raptors keep on improving
Toronto has shown huge improvements since January. They have won 13 games and lost just six games since that period. The six-game winning streak in early January really put the Raptors back on the map and they have done a great job of winning both at home and away from home. They could have been in an even better place if they had closed out games in the middle and they surely have played clutch affairs. Out of their last four games, they have engaged in two Overtime games, while the other two wins have been by four and six points. Their losses before these wins were also usually in the 3-6 points range, which means that the Raptors are playing intense games.
Well, the biggest reason for me that these games have been close is due to the team having a thin bench. Although Precious Achiuwa and Chris Boucher give more than a decent depth at the big Forward/Center position, the team is thin in terms of bench depth at guard or wing position. So what happens is that starters Fred Van Vleet, Gary Trent, and OG Anunoby play heavy 37+ minutes a game and are tired during the late game phase. However, Trent had five games with 30+ points recently and took the load off the rest of the starters. Rookie Scottie Barnes has been one of the main reasons why the team has improved on the defensive end. Meanwhile, the presence of all-around talents like OG Anunoby, Pascal Siakam, and Fred Van Vleet makes this team formidable on both ends. Can the Raptors make some changes to bring more depth to the bench? Because you need cover for injuries too.
Hawks love affair with mid-season window
This is the second straight season where the Hawks have turned around their season in the mid-season window. They had a so-so record in the 2020-21 midseason but then end up winning more than 65% of their games and then ended up reaching the Eastern Conference Finals. This season they were even faring worse till the mid-season window but they have turned it around and have won eight of their nine games against squads like Bucks, Heat, Celtics, and Suns, all formidable foes, especially in the Suns and the Heat. This is a clear indication that the team is in the groove.
Trae Young has been on fire once again and keeps on showcasing that he is one of the best players in the league. He has continuously gone past 30+ points and his ability to set up teammates opens up opportunities for others as well when the defense is magnetized towards him. Huerter, Bogdanovic, and Gallinari have knocked down outside shots and help stretch the floor while DeAndre Hunter and John Collins have been consistent at the Forward spots. Clint Capela's game has diminished this season but he always gives quality rebounding and help defense, while Onyeka Okongwu and Delon Wright off a strengthened bench. Overall, the Hawks are one of the top teams offensively and Young is a prime factor in that.
Player Performance Prediction
Assuming these players are healthy, they are played-based prediction:
I think Trae Young will be limited below 30 points here after a couple of 30+ points nights;
I believe that Gary Trent Jr. will score at least 20 points here;
I think Pascal Siakam will score at least 22 here;
I believe John Collins will be limited under 18 here;
I think Scottie Barnes will score around 15 here;
I believe DeAndre Hunter will be limited below 15 here.
Expert Betting Tips
Points Range: The Hawks are one of the best offensive teams in the league and they are especially effective with Trae Young in the lineup. The team has scored 120+ against tough defensive teams as well and they can launch shots both from outside and inside at an effective rate. On the other hand, the Raptors usually score 110+ these days, and although they have had a couple of 120+ games, remember they were in Overtime.
Defensively, the Raptors have been better than the Hawks and have the potential to restrict even elite offenses under 110 during many occasions. I think the Raptors will score at least 105 here and so will the Hawks. I see the overall points range is 210-220. Remember these two teams played last night so there can be some tired shots.
Prediction: This is not an easy one to predict because while the Raptors have won four in a row, the Hawks have won eight out of the last nine games. The Raptors have multiple all-around options while the Hawks have more effective perimeter shooters. The Hawks have been riding the hot-hand of Trae Young but I believe the Raptors will seal him off this time around. That is why I believe the Raptors will win this 111:107 here despite playing an Overtime game last night as they have the home-court advantage.
Betting Odds
Alternate Point Spread: Toronto Raptors -3.5 for 2.10;
Total 1 Over 108.5 for 1.96;
Total O 214.5 for 1.90.
Odds
Bet Type
Bookmaker
Claim Bonus!
Bet Type
Total 1 Over 108.5
Bookmaker
Bet Now!
Bookmaker
Bet Now!
Other predictions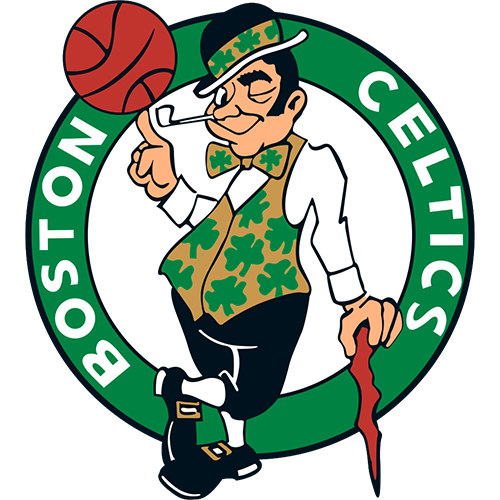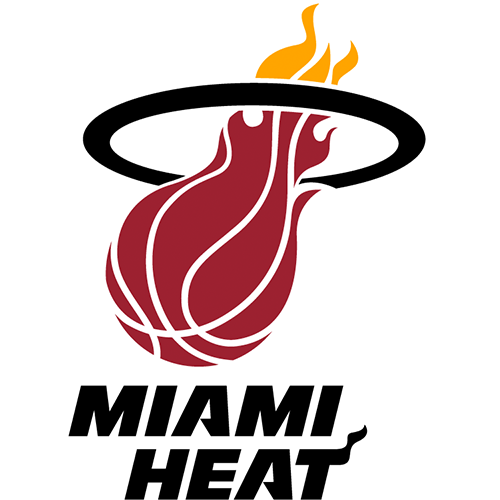 Natalia Okina