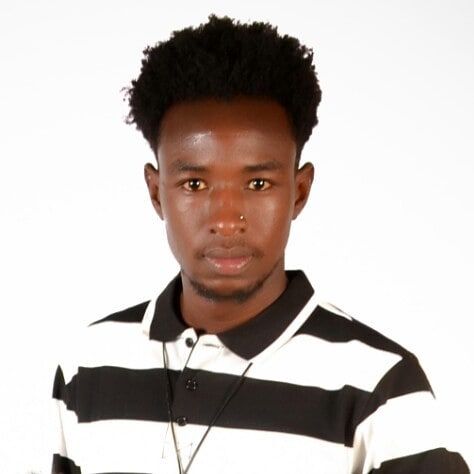 Do you remember those times when our grandparents received their salaries in goods? If not, believe me, those times did exist and not so long ago. Now imagine how surprised they'd be to learn that modern-day people are happy and some even demanding to be paid in digital money, and more specifically in Bitcoin! Well, the future is officially here!

Make your crypto bet with Sportbet.io
The sports industry has been going crazy lately over crypto, and particularly crypto remuneration. Fans can now buy fan tokens using cryptocurrency and professional athletes in football, basketball, hockey, and other sports are accepting cryptocurrency payments. There is also an increasing number of teams accepting ticket payments in crypto. Recently, the Sacramento Kings NBA owner, Vivek Ranadive announced that players, coaches, and other organization members can receive partial or full salary in Bitcoin.
But why would athletes choose to be paid their salaries with digital currencies, considering they can lose a certain percentage of their money? Is it a publicity stunt, or are they promoting crypto?
Well, Bitcoin is a good way to build generation wealth, and athletes are using it as a saving vehicle. Let's precisely look at a list of some top 10 pro athletes paid in bitcoin and crypto.

Klay Thompson
Klay Thompson is a well-known Golden State Warriors player who is looking forward to converting his future salaries to bitcoin payments. Talking to his followers on Twitter, the shooting guard said he will be taking his salary in bitcoin because he believes this is the future of the money. In his Instagram post, he seemed to be promoting CashApp and promised to give away $1 million in bitcoin to fans. Klay Thompson's bitcoin performance since signing the deal on January 10, 2022, is -13.7%.

Make your crypto bet with Sportbet.io
Andre Iguodala
Andre Iguodala is the most recent athlete to receive a salary in crypto. The Golden States Warrior player has partnered with CashApp, and he announced he will get some of this compensation in bitcoin. He also said that he will be giving out $1 million bitcoin to fans to encourage the adoption of cryptocurrency. His bitcoin performance since signing the deal on January 10, 2022, is -13.7%.

Odell Beckham Jr.
Odell Beckham Jr. is a football star who plays for the Los Angeles Rams. On November 22, 2021, he tweeted he will be receiving his full salary in bitcoin in partnership with CashApp. He also said he will be giving back $1 million BTC too. The player's bitcoin performance since signing the deal is -36%.

Make your crypto bet with Sportbet.io
Shohei Ohtani
Shohei Ohtani is another MBL superstar to be paid in crypto, although the amount is unclear. According to Bitcoin.com reports, the Los Angeles Angels is now a member of FXT Trading ltd as the global ambassador. As the brand ambassador, the company believes he will uplift the brand and create awareness. He will be compensated in cryptocurrency and also get an equity stake in the crypto company. He signed the deal on November 16, 2021, and his bitcoin performance since signing the deal is -39.7%.

Aaron Rogers
The Green Bay Packers player is taking some part of his salary to bitcoin. He is the latest NFL player to announce he will be taking a portion of his salary into cryptocurrency. Rodgers tweeted dressed like John Wick for Halloween, saying "Bitcoin to the moon". On November 21, 2021, he twitted he has teamed up with CashApp, who will help him take some part of his NBA salary to Bitcoin. Rodgers also said that he will give $1 million in bitcoin. The 37-year-old player earns an average salary of $33.5 million every season, but he hasn't disclosed how much he will be investing in Bitcoin. His bitcoin performance deal is -40.5%.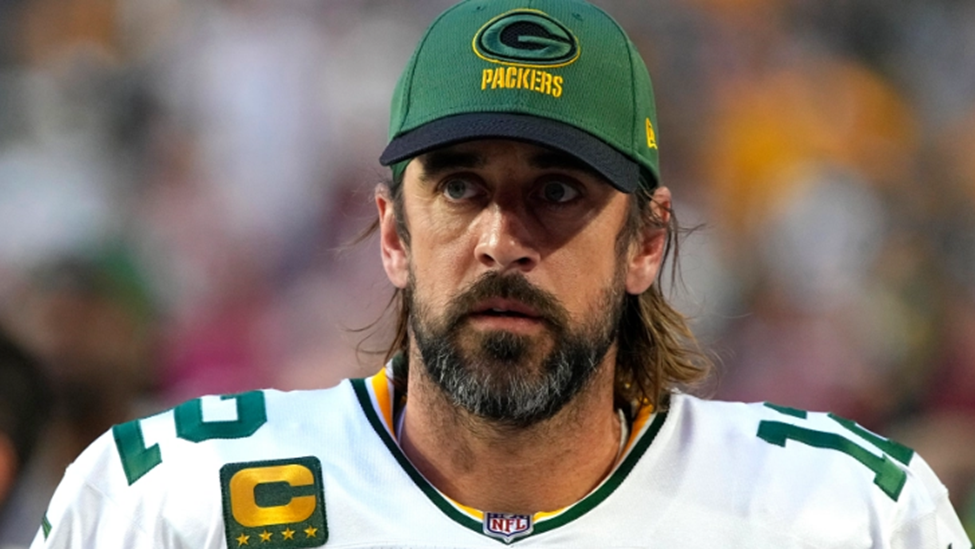 Make your crypto bet with Sportbet.io
Cade Cunningham
Cade signed a sponsorship deal with BlockFi, a crypto firm, to pay an undisclosed amount of signing bonus and a portion of his 4-year $46.5 million deal in crypto. The former Oklahoma State star currently plays for Detroit Pistons signed the multi-year deal on August 19, 2021. His bitcoin performance since the deal is -22.9%.

Trevor Lawrence
Trevor Lawrence signed a deal with Blockfolio, and he will be getting his sign-up bonus in cryptocurrency. On April 26, 2021. His signing bonus for this year is estimated to be $22, 630, 055. In a press release, the Jacksonville Jaguars player said he wanted to have a long-term partner in his crypto portfolio. His portfolio includes top cryptocurrencies like Bitcoin and Ethereum.

Make your crypto bet with Sportbet.io
Russell Okung
Russell Okung seems to be making the right money decisions after being in the league for 11 years now. The former Seattle Seahawk player signed a deal on December 29, 2020, where he wanted half of his $13 million contract for 2020 to go into bitcoin. Considering where bitcoin is heading now, the California Panthers players could be one of the highest-paid NGL players in the league now. According to the 2020 NFL salary statistics, Okung is now in the top five position.

Saquon Barkley
Saquon Barkley stated that he will take all his future endorsements deals in bitcoin, and we are talking about $10 million worth of endorsement money. The New York Giants star announced Anthony Pompliano's YouTube show, The Best Business Show. He said that inflation is a problem and that is why he is taking his future marking money in cryptocurrency.

Sean Culkin
Sean Culkin is the first player to convert his entire salary of $920,000 into bitcoin. The Kansas City Chiefs player said that Bitcoin is the future of finance. Culkin said he has always had a passion for economics and finance, and he spent his offseason the past year learning more about crypto. He said the upcoming season would be the first to convert his entire salary into bitcoin.

Bitcoin has been around for 13 years now, and it is one of the fastest means of achieving a higher market capitalization. In 2011, the price of bitcoin rose from $1 per bitcoin to $60,000 in 2021. If you do your math right, adopting bitcoin will be lucrative in the next 10 years to come. That explains why more and more pro athletes are considering getting their salaries and bonuses in bitcoin.

Make your crypto bet with Sportbet.io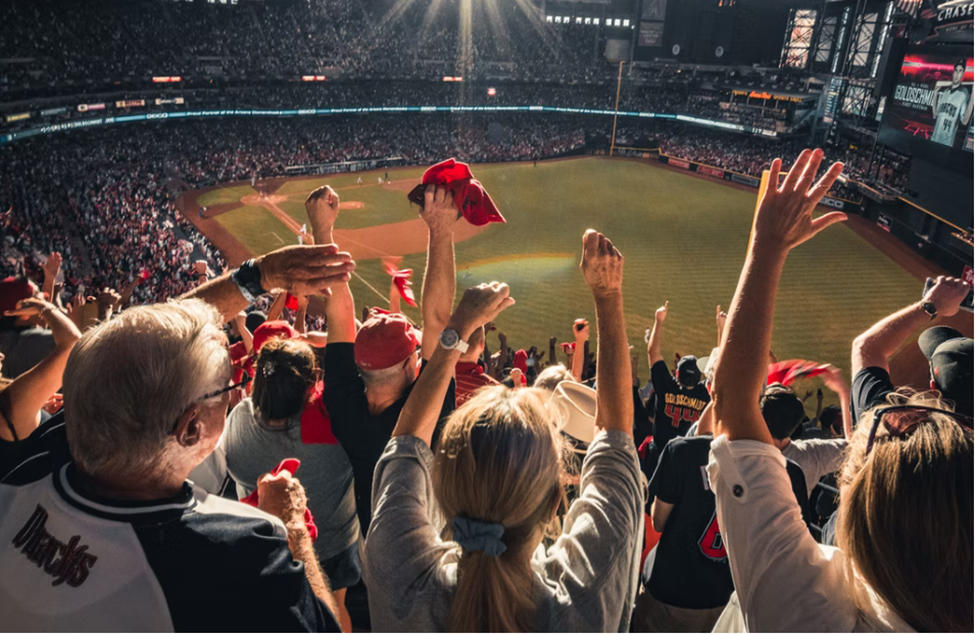 What is the Fun in Fan Tokens?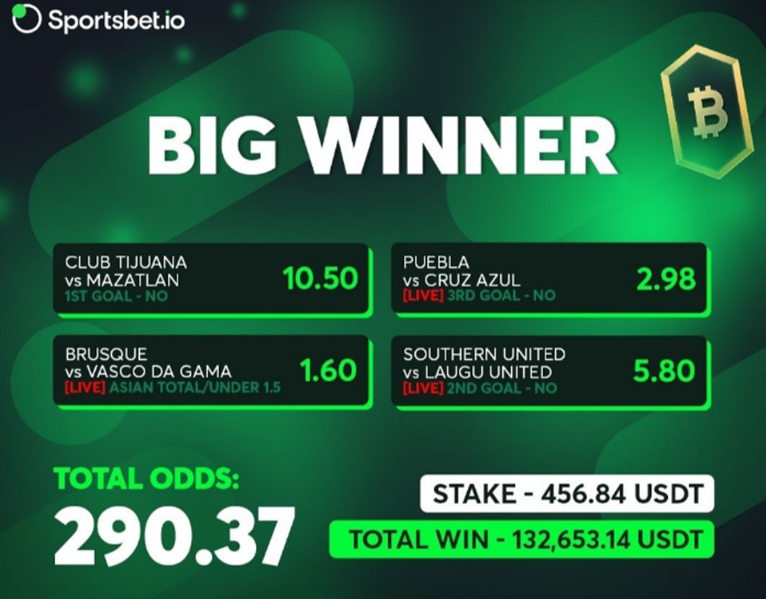 Sportsbet.io Bettor Wins 132.653.14 USDT After Placing 456.84 USDT on 4-Leg Parlay Bet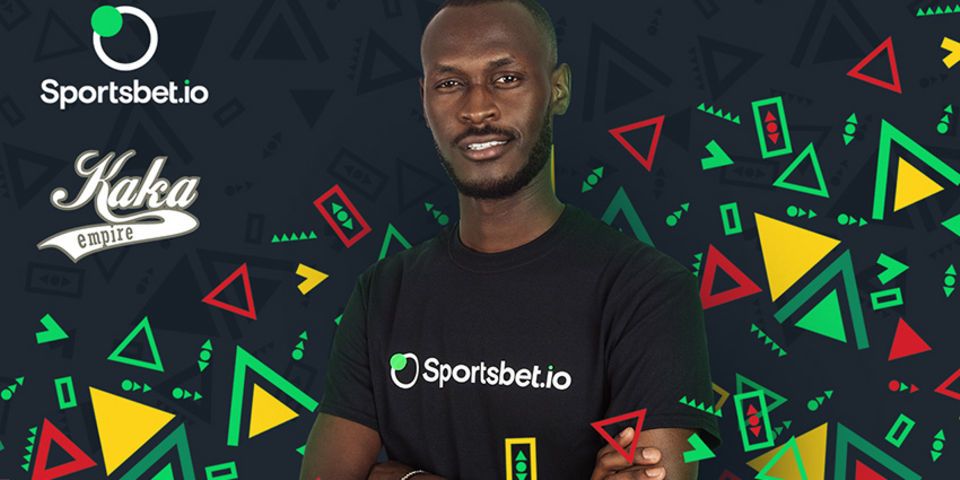 EXCLUSIVE INTERVIEW: "Put your crypto where your mouth is." King Kaka on his partnership with Sportsbet.io, rap music, & mentoring young players