Alexa Grasso is a 29-year-old Mexican UFC top fighter who has been competing in the world's strongest promotion since 2016. In this Telecom Asia Sport piece, we will tell you about the charming girl who is relentlessly getting closer to a title fight.
Bet on MMA with 1xBet
Alexa Grasso was born on August 9, 1993, in the large Mexican city of Guadalajara.

Bet on MMA with 1xBet
When Alexa was very young, José Luis Castillo, the first WBC World Boxing Champion from Mexico, was making national headlines. Castillo gave a very tough fight to Floyd Mayweather and made the whole of Mexico fall in love with him. Grasso also fell under the influence of the famous fighter and went to the gym for boxing training.

Most girls go to the boxing section to be able to fight back on the street, but Alexa Grasso is a different case. The girl was born and raised in a sports family, so she didn't need any extra motivation. Alexa just liked sports.

Alexa's first coach was her uncle, Francisco Grasso, who was a professional boxer and still remains the girl's main trainer.

Francisco Grasso immediately noticed the potential in his niece and told her not to quit training. They traveled around the country and visited different gyms to learn some new tricks.

Bet on MMA with 1xBet
In those days, fighters from Latin America were starting to actively join the rosters of the world's leading MMA organizations. Alexa began to watch the UFC fights and developed a strong desire to be a part of Dana White's organization.

On December 19, 2012, Grasso had her first fight in professional MMA. At GEX Old Jack's Fight Night tournament, the Mexican knocked out Sandra del Rincon in the 15th second.

However, already after her first mixed martial arts fight, Grasso realized that only a boxing background wouldn't allow her to qualify for anything serious and went to the Mixed Martial Arts gym to tighten up her groundwork. The Mexican ended up getting a purple belt.

Bet on MMA with 1xBet
In less than a year, Alexa built up a 4-0 record and signed with a major women's MMA organization, Invicta, where she fought four bouts and won them all.

Grasso was given a championship fight in the organization as soon as she got her second win at Invicta over Mizuki Inoue. Alexa was scheduled to fight Livia Renata Souza, but was unable to fight for the belt due to injury. Grasso ended up not competing for nearly a year and a half, but that didn't stop her from defeating Jodie Esquibel by unanimous judging decision upon her return.

Grasso never fought for the belt in the women's promotion, as she received an offer to fight at The Ultimate Fighter for her UFC contract. Alexa accepted without hesitation.

On November 5, 2016, the Mexican fought at the TUF Latino tournament and defeated Heather Jo Clark by unanimous decision. Grasso immediately made a good name for herself and earned a contract with Dana White's league.

The beginning of Alexa's career in the UFC didn't work out - three wins and three losses. The Mexican girl lost to Felice Herrig, Tatiana Suarez and Carla Esparza.

It should be noted that Alexa had the most close fight with Esparza - the girl broke the American's arm and nose, she was going for the submission, but lost by the majority decision of the judges.

Bet on MMA with 1xBet
Since August 2020, Grasso has won four straight, she has beaten Young Ji Kim, Maycee Barber, Joanne Wood and Viviane Araujo.

On October 15, 2022, Alexa Grasso headlined UFC Fight Night 212 for the first time, where she defeated Vivienne Araujo by unanimous decision in the evening's main event.

Grasso's successful performances earned her a title fight. The Mexican is scheduled to face Valentina Shevchenko at UFC 285 on March 5.

Bet on MMA with 1xBet
Alexa Grasso isn't married. The girl is dating top featherweight Yair Rodriguez, who also competes in the UFC and is a contender for the belt. The couple hasn't confirmed their relationship to the media, but several foreign sources are talking about Grasso and Rodriguez's relationship.

Argentine Fans Show Their Breasts at 2022 World Cup Finals, but Avoid Legal Problems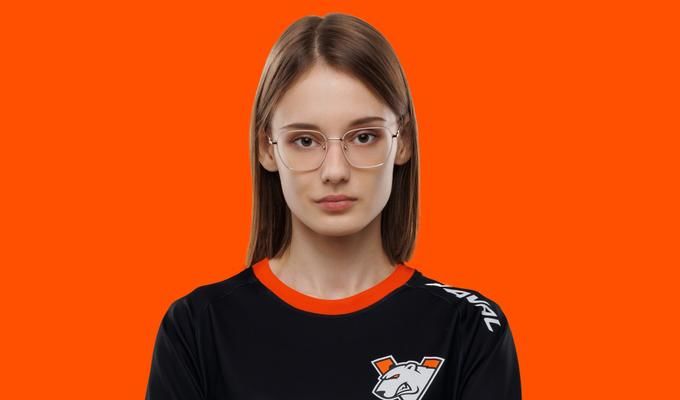 Yekaterina "Katherine" Repyeva — a VP.Angels AWPer
Charming, Gorgeous, Hot: The Most Beautiful Fans of the 2022 World Cup in Qatar