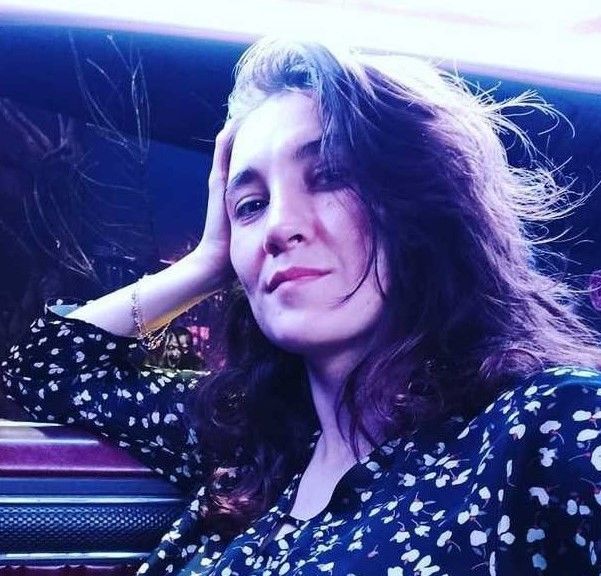 Peter Dager known under the nickname "ppd" is a unique Dota 2 player and captain. The American won The International 2015 playing for Evil Geniuses and got to the top 3 twice, in 2014 and 2016. When ppd was a captain, Evil Geniuses were considered a dire threat to all professional teams. Ppd left the team in late 2016. Before his retirement, Peter played for Optic Gaming, which he brought to The International 8, and for Ninjas in Pyjamas.

Bet on Dota 2 with 1xBet
In 2021, he officially ended his esports career and switched to creating esports products at Esports Engine. From time to time, he shows up at majors as an analyst, but he is mostly focused on making Dota 2 popular in North America. In 2018, Peter organized North American Dota Challengers League tournaments but failed to combine constant event management and his playing career, so NADCL's story ended after three events.
In 2023, Peter returned to the project featuring tier-2 teams from North and South America. Before the fifth tournament announcement, we interviewed ppd, and he told us about:

his life after retirement;
the state of professional Dota 2 in North America;
creating NADCL and its influence on esports development in the region;
his attitude to his former teammates' achievements;
a funny story that happened to BuLba;
his future plans.
"Although we'll miss live events, we have accepted the changes"
— Tell us what you do now, after ending your career.

— After ending my playing career, I switched to innovations and product design. In particular, I am interested in better serving gaming and esports culture.

— What has your life been like after retirement? How did your family react?
— Now I don't travel as often. I spend most of my time working on my laptop in the home yard and looking after my two dogs. My family didn't really react to that: I guess they were just happy I stayed at home. Although we'll miss live events, we have accepted the changes.
— You published a post in May. Can you tell us why you decided to write it? What led to it? And what does it have to do with the younger generation?
— I've been involved in esports since 2011 and developed an understanding of the industry. At first, I was skeptical about the money behind esports. But when I became a professional player, I learned a lot by being curious and asking questions.
This energy that everybody shared led to the appearance of esports. But over time, we lost this energy, and now it was all about money, fame, and creating the next $1 million company. As a result, we stopped making remarkable progress. I'm glad that many ignorant investors are leaving this field.

My motivation was to become the best player I can, long before I started to consider it my primary source of income.
Bet on Dota 2 with 1xBet
"North American Dota 2 will remain mostly amateur"
— Shopify Rebellion (and before Evil Geniuses) and Team SoloMid have represented North America for a long time. Why don't these two teams have serious rivals in the region for the last two years?
— North American Dota 2 hardly attracts new players, while the other regions take part in regional championships. The lack of regional competitions is harmful. Only Beyond the Summit organizes an outdated Pro Series, which doesn't attract enough viewers or sponsors to bring TSM and Shopify Rebellion players to bootcamps. Now participating in international tournaments is more beneficial than in regional ones, which makes it difficult to find sponsors, as the two best teams don't even come to the major regional competitions.
— If we look at your social media, we can see you support nouns. What do you have to do with them?
— Like many others, I learned about Noun Esports thanks to its Dota 2 team. I didn't know much about cryptocurrency at that time and thought it was just another unfair player. But when I joined their Discord and learned more, I soon realized its unique nature.
Nouns let everyone submit proposals for voting to different funding groups. If you make your proposal appealing (which can be easier than putting on glasses during a broadcast), it may be successful. Over the last year, I submitted, executed, wrote, gave feedback on, and announced various esports proposals: from Pokemon UNITE to Brazilian Valorant streamer, esports tournaments, and other new products.
— Nouns managed to defeat Team SoloMid and went to the Bali Major. How significant is this event for the region? What happened inside the team at that time?
— It was crucial for Nouns Esports and North America. Although it didn't achieve the success it had hoped for, it certainly gained valuable experience. I am not close to the team and don't have any inside information.
— Why do North American first-division teams, excluding Shopify/TSM/nouns, play much worse than the favorites? Why there's such a gap?
— All these teams lack regular practice in a competitive environment which would help them boost their skills and game knowledge. The NA stage was much more competitive when international tournaments were hosted every month. But times have changed.

— In 2023, B8 and Dendi advanced to the North American first division. Do you follow this team? Do you think Dendi can still play at The International?

I don't follow the team regularly but watch some of its matches from time to time. I believe that Dendi can definitely play at The International in the right environment and right circumstances. But now he is apparently more focused on content creation which fascinates me.
— A Russian content maker conducted research about match-fixing. Among other things, he said that the participants included North American first-division teams: Thiuth Gaming and Wildcard Gaming. However, the information has not been confirmed. Have you heard anything about match-fixing in North America? Is there such a problem?
— I don't know anything for sure. But I believe that gambling is a difficult vice we should combat. On the one hand, it pays for all we enjoy in Dota. On the other hand, it destroys lives. I don't bet on competitions, but I know a lot of guys who are desperately chasing big wins.
Life in North America is very expensive, and Dota 2 prize money is often not enough for covering monthly expenses. Those who want to play regularly perhaps have to make tough decisions. Now NA DPC players should probably have another job to make a living. Some players won't agree with this approach, but I believe it's real.
— What's the future of North American Dota 2?
— I think that North American Dota 2 will remain mostly amateur. But this year, I am trying to bring together various groups with such initiatives as North American Dota Challengers League (NADCL).

Bet on Dota 2 with 1xBet
"NADCL is first of all a community"
— NADCL organized its first tournament in 2018. Among others, it featured Gunnar and Sammyboy. Did you interact with these players when their career was developing? Is it nice to know that NADCL has played a role?
— We really enjoyed the game in the first three seasons, and I am happy to see some of our players performing in the DPC. I played with Gunnar for some time, and though it didn't work out, I believe that we both learned a lot from each other.
— After 2019, NADCL didn't organize tournaments till 2023. Why?
— We didn't have an effective monetization strategy that would help us hold competitions covering all the expenses. As a result, the first three NADCL seasons were mostly funded by my prize money. But after that, scaling up became difficult, and we decided to stop. Besides, at that time I moved to Europe to play for Ninjas in Pyjamas, and it was difficult to be part of the league.

— Tell us about your role in NADCL. Are you only a sponsor? Or do you have some obligations?
— As the league founder, I am responsible for all that's happening at that stage. I run the program but have a few people who help me deal with various tasks.
— NADCL 4 featured first-division teams from North and South America. How did it influence the tournament's views and popularity?
— Our preseason invitational featured North and South American teams. The latter dominated, but whether it helped to gather an audience is unclear. This event was a rehearsal: we managed to create a graphic package and had three successful broadcasts in just three days.
— Do you plan to support tier-2 teams or to make the game more popular among less skilled players?
— Both! NADCL is first of all a community. Thanks to our dedicated and enthusiastic community, we can organize the events, which help us stick together and enjoy our favorite Dota 2.
— How NADCL can affect Dota 2 in North America?
— One of our goals is to make esports more popular. Today it's very exclusive. Many want to take part but cannot do it and have to look for something else. Our goal is to welcome everyone with open arms and let them participate in the events.

Bet on Dota 2 with 1xBet
"Being a professional Dota 2 player is a wonderful opportunity"
— Now your former teammates play in dominating teams. How often do you keep in touch with them? How does it feel to see your former colleagues earning titles and fighting for them?
— I don't keep in touch with most of my former colleagues. But when I was an analyst at the Berlin Major this year, I saw some of them and was glad to know they're happy and everything is alright. Being a professional Dota 2 player is a wonderful opportunity. I hope they will appreciate it, as long as it makes them happy.
— Quinn now plays for Gaimin Gladiators and is often named the main star on the team. Why do you think he couldn't lead his teams to victory before? What has changed in him after you stopped playing together? Why is he playing like a top-1 middle?
— The best teammates, the best regular training, and the best work ethic in Europe with his new team.
— You spent most of your career with 33. Why do you think Neta is a trendsetter for all offlaners in the world? Why are his views on the difficult lane becoming indisputable for all offlainers?
— 33 is focused on innovation, not imitation. He studies the game's scientific grounds, while others are too lazy to pay attention to them.
— Have you met with 33 or Saksa after their victory at The International 2022? Do you believe you contributed to their achievements?
— I saw them at the Berlin major and congratulated them. I don't take credit for their victory. But all paths are unique, and each experience makes us what we are. Although the results of the season with Saksa and 33 were disappointing, Ninjas in Pyjamas had a difficult season which pushed us beyond our skills.

— I can't help but ask about Daxak. What can you say about playing alongside Nikita in 2020? What're your impressions of this person?

We played well together. In the end, we qualified for the canceled LA Major from Western Europe in 2020! Daxak was a very seasoned player and led his teammates to victory.
— Ace, Quinn, 33, Saksa, zai, SumaiL, Arteezy — they are all playing for at least the top 8 teams and fighting for trophies. When you see that people of your generation can still do something, don't you want to return to the professional arena, assemble a team, and make a noise at majors?
— No, not really. I could have such a lifestyle, but I deliberately rejected it. I am glad they're still successful and hope it makes them happy.
— European teams dominated major tournaments last year. Why can't other regions compete with them?
— Dota 2 lacks development and new investitions. ESL and Europe are now at the forefront where everything is the best.
— Valve has recently posted news about the new slot allocation for The International 12 qualifiers. The community had mixed reactions to two slots for South America. How do you feel about this decision?
— All that Valve wants to do works for me and doesn't really concern me.

Bet on Dota 2 with 1xBet
"I remember how BuLba was denied entry to the restaurant"
— What do you think of the Eastern European teams?
— The teams from Eastern Europe regularly compete with the teams from Western Europe, which gives them a huge advantage. They will remain the dominant force for a long time because they have many qualified players.
— You're married to Julia Kramnik. She was once famous in the Russian esports community. Is she engaged in esports in America?
— Yes, my wife also works in the industry, mostly at Fortnite.
— According to Liquipedia, you have attended EPICENTER tournaments in Moscow twice. What kind of memories do you have about this city? Would you like to visit Russia once again?

I remember how BuLba was denied entry to the restaurant because we wore shorts and sandals. We got him a taxi and enjoyed the food.
My wife's family and friends live in Moscow, and we hope to visit them after the conflict ends.
— What're your goals for the near and distant future?
— To enjoy my life every day! I am developing NADCL as a North American Dota 2 community, first of all, but I hope it will soon spread to the other regions.
— Peter, thank you very much for your answers! What will you wish for our readers?
— Thanks for reading it, and please support NADCL! We will organize unique Dota 2 events with innovative ideas which I hope will change modern esports!

Bet on Dota 2 with 1xBet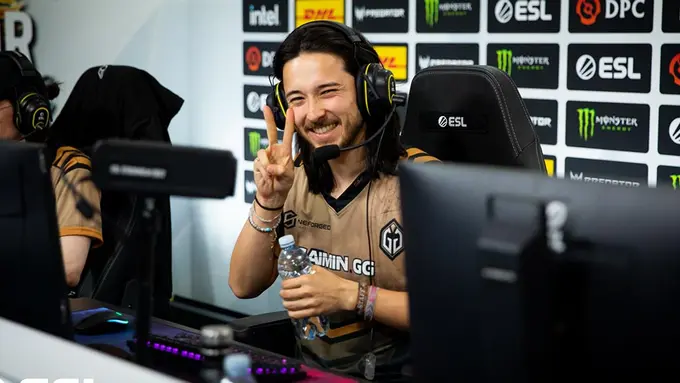 "It Makes No Sense to Fight for a Slot at TI When We've Twice Been Proved to be the Best Team in the World". Interview with tOfu of Gaimin Gladiators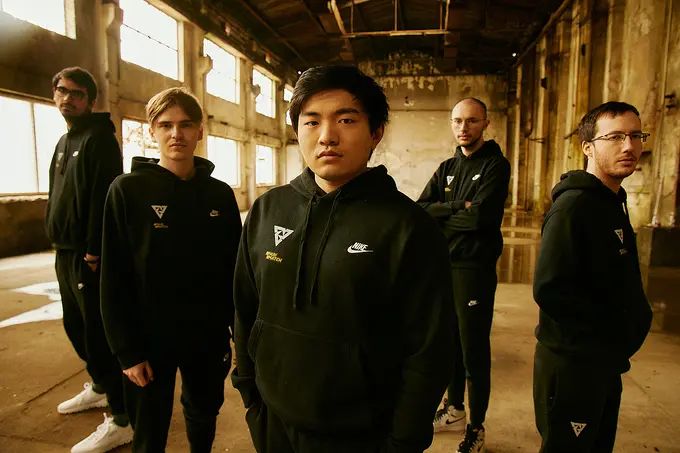 Tundra is Back on Top. The Results of the DPC 2023 Tour 3 in Europe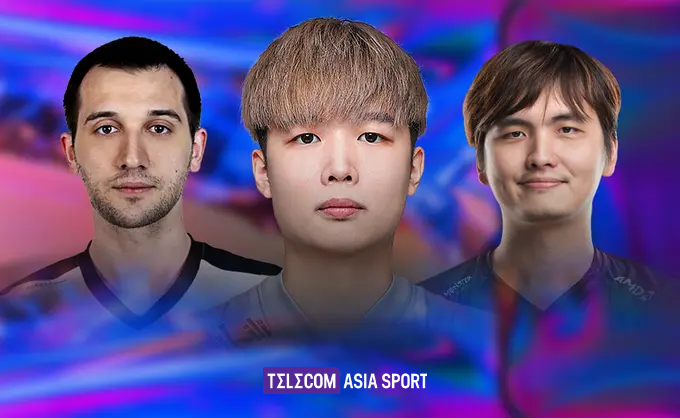 Dota Pro Circuit 2023 Tour 3 Results in China, SEA, NA and SA