China was the last region to finish the first season of Dota Pro Circuit 2023. The competition here was extremely fierce. The final standings of the teams were not known until the last day of the league. Team Aster, Knights, PSG.LGD and EHOME were selected for The Lima Major 2023. And Aster.Aries and Dawn Gaming fell to the second division. Check out the Telecomasia.net article to see how the first season of the Dota Pro Circuit 2023 went for China.

Bet on cybersport with 1xBet
PSG.LGD (6-1)
PSG.LGD has been the strongest team in China for many years, even with different lineups. Last year they didn't perform well at The International 2022 (5-6th place) and after that there were big changes in the roster. The only "veterans" left in PSG.LGD are midfielder Cheng NothingToSay Jin Xiang and Zhang y` Yiping on the fifth position. The other positions were filled by relatively young and talented players with experience in the professional scene.

PSG.LGD once again played a great game. They were no longer considered the strongest team in China, but they wanted to defend their title. And they did a great job. PSG.LGD only lost one match in the DPC League: 0-2 against the Knights. This was enough to get the invitations to the Major, but it was necessary to decide where the team would go from. So they had to play a rematch against Team Aster. In the overtime match, PSG.LGD demolished their opponent and ended the series 2-0. With this, PSG.LGD became the strongest team in China again, even though their lineup was changed dramatically. This is a very good result for such a strong region. PSG.LGD will have to play a great game at The Lima Major 2023.
We feel fine. All the best teams in China seem to be playing at about the same level right now. I didn't talk too much to my team because the match started today. I just pointed out some mistakes we made yesterday. I did the draft myself and made some small changes. Now I have three new players in my team. They are young and have no international experience. I think they will make mistakes here and there, but it's a matter of time. We have to wait and we can fix a lot of the problems we have now.

Zhang Xiao8 Ning
Bet on cybersport with 1xBet
Team Aster (6-1)
During the off-season, Team Aster made only one change. Zeng Ori Jiaoyang, who had recently lost his position, left the team. His place was taken by a young and promising midfielder - Zhai Xwy Jingkai. With him, Team Aster began to play much better. Team Aster also had another advantage over the other Chinese teams, as they only had to change one player, while there were many reshuffles in the Celestial Empire, including the rosters of Team Aster's main opponents. The team took advantage of this and played a great game. Team Aster also got a new coach, the legendary Bai rOtK Fan.

At the end of the first season of Dota Pro Circuit 2023, Team Aster became one of the strongest teams in China. They finished the season with a 6-1 record, losing only one match and four maps throughout the entire time. At the end of the first season of Dota Pro Circuit 2023, Team Aster became one of the strongest teams in China. They finished the league with a 6-1 record, losing only one match and four maps over the entire time. The team is very disciplined and always knows how to use their advantage during the game. Like PSG.LGD, they are on a mission to make China the strongest region in Dota 2. If Team Aster performs as well as they did in China at The Lima Major 2023, they are destined for glory.
Bet on cybersport with 1xBet
Knights (5-2)
Knights is a brand new team in China's Division I. They have never played in this league before, but they showed a decent result right away. The team won five games and lost only two - against Team Aster (1-2) and EHOME (0-2). The last match didn't decide anything for the Knights, so the team had a strange game and lost to an underdog without a chance. After that, one part of the community accused the Knights of 322, while the other part accused them of not taking the game seriously. Either way, the team's reputation was tarnished.

However, there was another incident that made many players suspicious of the Knights. Earlier this year, the Dota Pro Circuit 2023: Season 1 China organizer Perfect World suspected the Knights team of using illegal software. TO representatives have already collected the necessary evidence and handed it over to Valve. Knights members are accused of using cheats that provide an enhanced field of vision. DPC organizers believe that the team used banned programs in several Division 1 games.

About a month has passed since then, but no action has been taken. This would seem to indicate that the Knights are innocent. However, many professional players have watched the Knights' replays and have stated that the team has acted suspiciously. At this point, it is unclear how this story will play out, but the Knights certainly deserve attention.

EHOME (4-3)
Before the start of the first season of Dota Pro Circuit 2023, EHOME could hardly be called a strong or an average team. It was one of the contenders for relegation to Division II due to its weak roster consisting of young players only. It was very difficult to talk about EHOME's invitation to The Lima Major 2023.

However, EHOME proved to be quite good. They defeated Invictus Gaming (2-0), Aster.Aries (2-1) and Dawn Gaming (2-0). But they still lost to Team Aster (0-2), Xtreme Gaming (0-2) and PSG.LGD (1-2). Going into the final match of the series, EHOME had a 3-3 record and earned a very solid win against the Knights to secure a spot in the replay. In the extra game, EHOME also had a great performance and was able to beat Xtreme Gaming with a score of 2-0. EHOME's results in this DPC season can be called great, as the team finally made it to the Major with a lineup that is far from the strongest.
Bet on cybersport with 1xBet
Xtreme Gaming (4-3)
In theory, Xtreme Gaming looks like one of the strongest Division I teams in China. They have a very powerful roster of stars and experienced players. Only Daniel Ghost Chan has not had much success yet, but he is playing quite well. All the ingredients are there for Xtreme Gaming to be successful, but somehow it hasn't happened. It's as if the star players don't fit together. As a result, every Xtreme Gaming match is a mess. The team makes too many mistakes and has an undisciplined performance, which is rare in China. However, you can't say that Xtreme Gaming is completely no good.

In the DPC League, Xtreme Gaming lost to Team Aster (1-2), Knights (1-2), and PSG.LGD (1-2), which are all the top teams. Despite this, Xtreme Gaming can't be accused of playing without any energy. They could have easily won all three games, but there was always something missing from the team. It was as if they were lacking an inner core. As a result, Xtreme Gaming found themselves in a replay for fourth place in China and an invitation to the finals. The roster of legendary players suffered a crushing defeat and was left out of the Major. The Xtreme Gaming roster is likely to change next season.
Invictus Gaming (2-5)
Bet on cybersport with 1xBet
Two years ago, Invictus Gaming was considered one of the best teams in the world. They did well in the Majors and had a good showing at TI. Last year, the team failed (despite playing with the same lineup) - they didn't qualify for any of the major tournaments and ended up missing The International. After that, Invictus Gaming decided to rebuild the team. Only Zhou Emo Yi remained as a veteran (he was considered the best IG player). He was joined by four young and energetic players who were supposed to make a statement in the first season of Dota Pro Circuit 2023. Unfortunately, that didn't happen.

Invictus Gaming's bet on young players didn't pay off. In the entire DPC league, the team only managed to win two matches, and only against big underdogs - Dawn Gaming (2-0) and Aster.Aries (2-1). Invictus Gaming didn't fall into Division II, but they didn't qualify for the Major either. Most likely, the IG lineup will change a lot next season, as it is not working right now.
Aster.Aries (1-6)
Before the DPC League started, Aster.Aries was not a very weak team. They could have fought for a place in the sun, or at least to keep their spot in Division I of China. However, in reality, Aster.Aries was unable to thrive. Throughout the season, they could only beat the complete underdog Dawn Gaming (2-0). But the team did not look helpless. It was very resilient and fought hard in every game. Thanks to this, Aster.Aries won by maps in four of the six games they lost. Unfortunately, the guys couldn't get wins in those games. As a result, the team finished next to last in the league and dropped to Division II.
Dawn Gaming (0-7)
Dawn Gaming ended up being the weakest team of the first season of Dota Pro Circuit 2023, not only in China, but in all six regions. It was the only team from the top division that failed to win a single map in three weeks of DPC League. Dawn Gaming looked very flat and lackluster. There wasn't a single map where they came close to winning. It's even surprising how this team managed to end up in Division I of China. Next season, these guys will continue their performance in the lower divisions, and even there, it will be extremely difficult for them not to be eliminated.

Bet on cybersport with 1xBet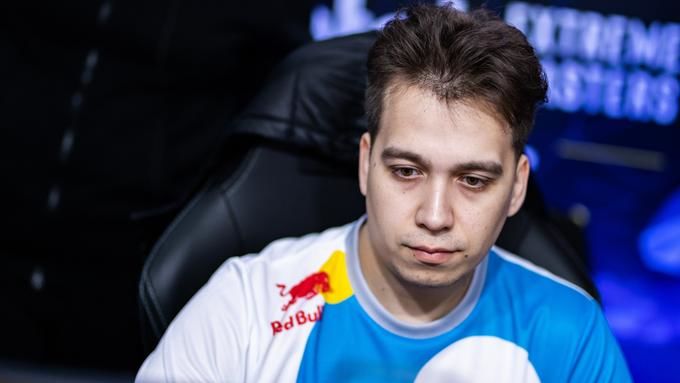 Last Chance for oSee and Return of Rain. IEM Katowice 2023 Main Intrigues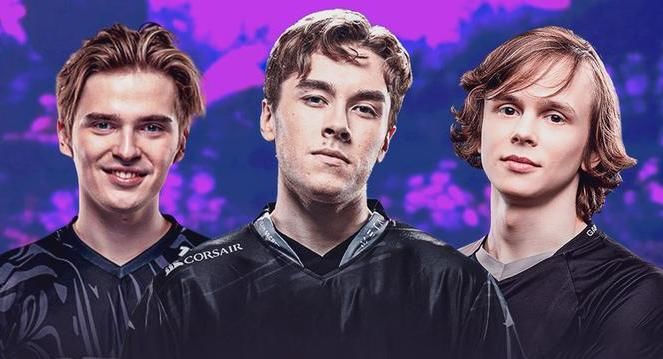 Results of Dota Pro Circuit 2023: Season 1 for Europe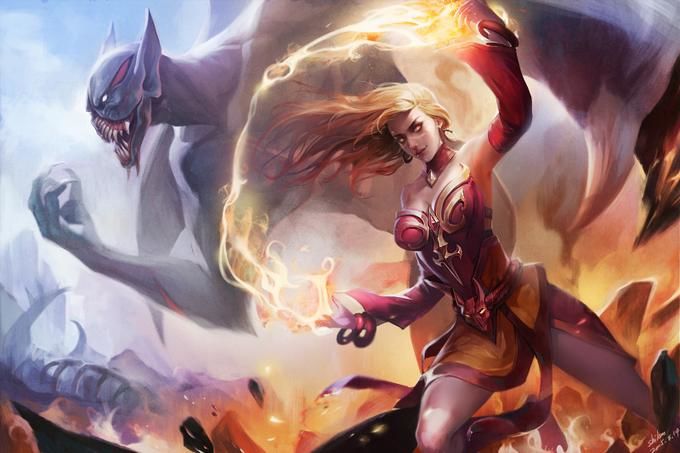 Puppey's and KuroKy's failure. The results of the DPC 2023: second week