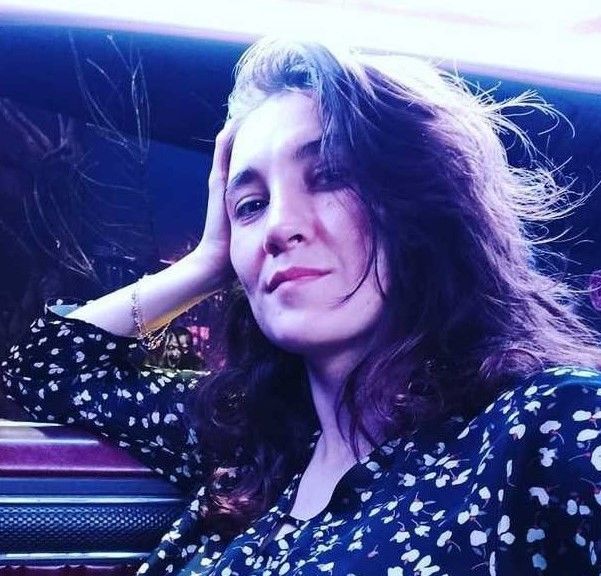 Homosexuality in sport is still a forbidden ground. Nadezhda Karpova has apparently decided to step on it. The football player of the Russian national team published a TikTok video where he kissed a girl.

Bet on La Liga with 1xBet
It was predictable that the video caused controversy among the audience. And that's how it turned out. The majority of subscribers supported Karpova: "God, you're so cool," "It's very brave," "Good that you don't hide it." Some were disappointed by the video: "Nadya, you broke our hearts."

When asked "Are you really for LGBT?" she wrote: "Dude, of course, I'm for LGBT, are you nuts."
Nadezhda's father also reacted to the provocative video. He sent her three kiss smiles, and Nadezhda answered with "daddy" and a heart.

Let's meet the Espanyol football player who claimed that being LGBT is not about her. Here is Nadezhda Karpova.

Bet on La Liga with 1xBet
She played football in the yard and was friends with boys
Nadezhda was born on March 9, 1995, in Yaroslavl. Her father Alexei Karpov also was a football player. He played for "Neftyanik," "Shinnik," and "Dizelapparatura." From a young age, Nadezhda was friends mainly with boys with whom she loved playing football in the yard. The girl was called Mowgli, as she had messy dark hair. Dashing and restless Nadezhda was a difficult child. She could always stand up for herself and fight back.

Besides school, Karpova attended a track and field club. But she soon realized it wasn't for her and started playing football. Nadezhda was noticed during the training sessions and invited to a semi-professional team where she studied thrice a week. Later, she moved to children's and youth sports school number 13 in her home city. Nikolai Fadeenko trained Nadezhda.

When she was 15, she was noticed by and invited to the Zvenigorod professional football club. At that time, Nadezhda studied in a graduating class and was helped by teachers from the Olympic Reserve School.

Bet on La Liga with 1xBet
She dropped out of institute to play football
After graduating from school, Nadezhda passed the state exams well and entered a university. However, she had to drop out, as the period of the exams coincided with a summons to a football training camp. She decided not to try to kill two birds with one stone, so she chose football.

The way from Rossiyanka to Espanyol
At the age of sixteen, Karpova transferred to Rossiyanka youth club which participated in the first league. Soon she signed a contract with FC Zorky from Krasnogorsk. During this period, she took part in the national championship and became a vice-champion.

In spring 2015, Nadezhda was called to play for FC Chertanovo Moscow, the club from the Women's Premier League. She became the top scorer during the tournament and joined the Russian national team.

In 2016, Karpova was recognized as the most productive forward of the Russian Women's Football Championship. Therefore, she participated in the international tournament, after which she was included in the top 10 best female athletes of Russia. She got a pass to the Spanish championship thanks to Lionel Messi's campaign.

Abroad, Karpova's career went into overdrive First, she signed a two-year contract with Valencia. As a member of the Spanish club, she was recognized as the best player in the 9th tournament of the Premiere. In 2018, Karpova canceled her contract with Valencia for some reason.

In January 2019, Nadezhda moved to Sevilla. She distinguished herself 6 times in 28 matches, but her career in the Andalusian club didn't last long. In June 2020, Karpova left Sevilla as a free agent.

Nadezhda spent only two months without football. In August, she signed a contract with Espanyol, and at the end of 2020, she got a prize for the best goal of the season in La Liga.

Bet on La Liga with 1xBet
She is an Adidas brand ambassador and takes part in fashion shows
Nadezhda Karpova is not only a talented football player but also a successful brand. One can see her face on the covers of such popular magazines as Numero and Harper's Bazaar. Nadezhda is also a frequent visitor to fashion shows of prestigious fashion houses Christian Dior and Chanel. Moreover, she is an ambassador of the famous brand Adidas.

She doesn't drink alcohol and plays computer games
One of Nadia's main beliefs is to avoid alcohol. She thinks that alcohol drinking is unacceptable for a professional athlete.
In her leisure time, Karpova loves playing computer games, like FIFA or GTA.

Nadezhda Karpova's personal life
She is single and has no children. Nobody has seen Nadezhda with a boy. No wonder many mass media were interested in her sexual orientation. For example, in one of her interviews in 2017, Nadezhda was asked whether she belonged to the LGBT community. "No. And I never did. Why is everyone so interested in that? What's the trick? Russian people like talking about money and personal life or is it so everywhere?" answered Karpova.

The year is 2021. A female football player publishes a provocative video on TikTok where she kisses a girl. She claims to be a lesbian in the comments. There is a colorful LGBT flag in the description of her profile. Is this a coming-out, an action in support of the LGBT people, or a hype to boost social media coverage? Time will tell.

Bet on La Liga with 1xBet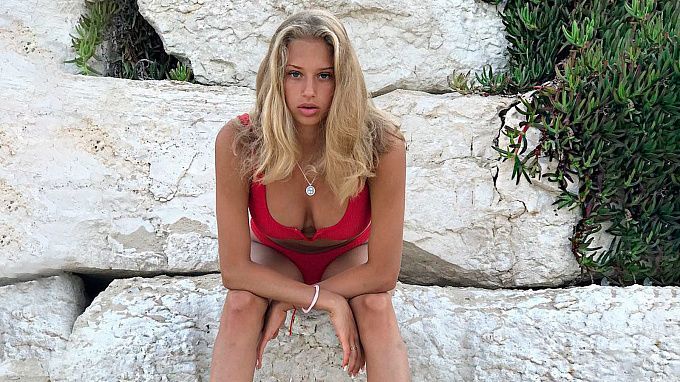 Varvara Subbotina – a beautiful synchronized swimmer and girlfriend of Spartak hockey player Alexander Nikishin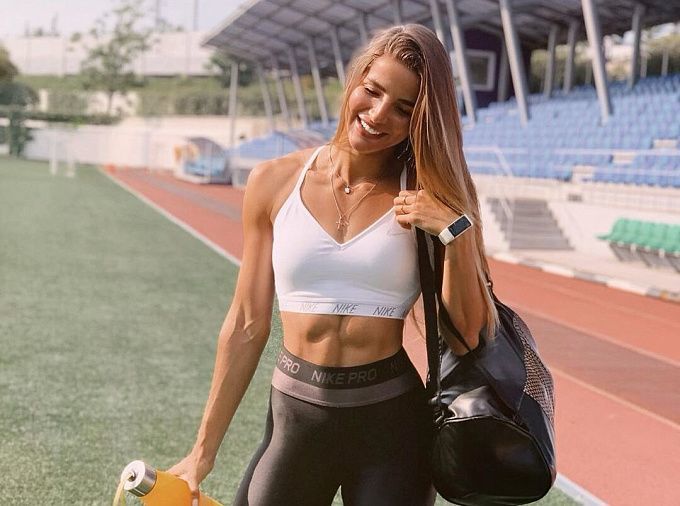 Kanakina, Nikitina, Tararychenkova – The Beautiful Ladies And Skeleton Racers Who Represent Russia At The 2022 Olympics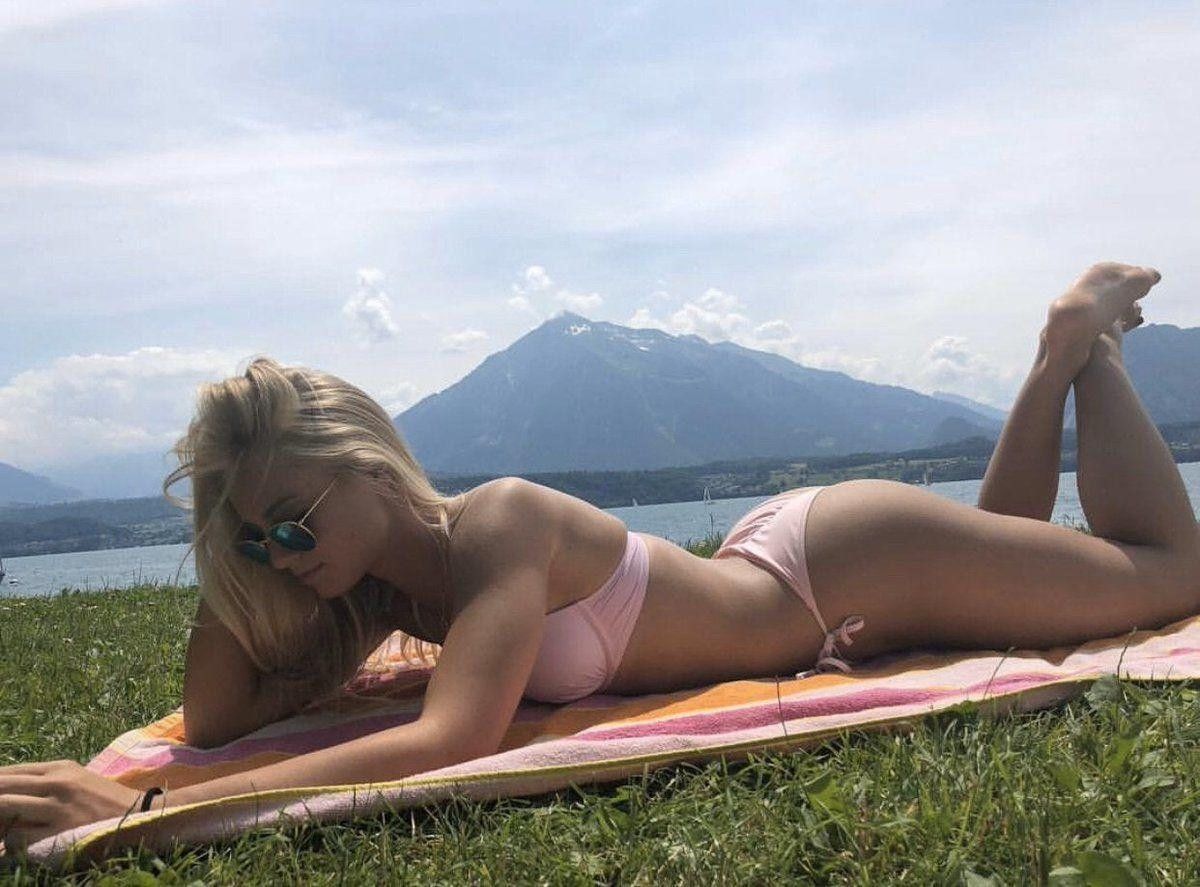 Alisha Lehmann the sexy Aston Villa football player who left her girlfriend for Douglas Louis