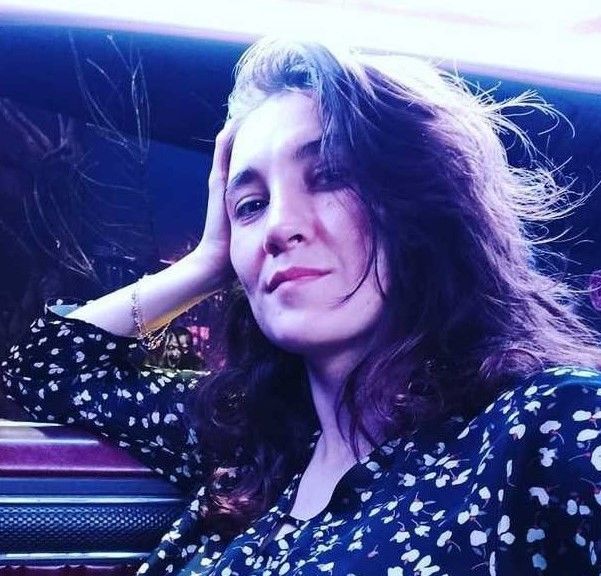 The years go by, but women's MMA still has the same problems. Girls train as hard as guys, go to training camps, fight, and get injured, but their earnings are much smaller. One of the popular decisions is selling sexual content. In this article, we will tell you how intimate photos helped many female fighters improve their financial situation.

Bet on MMA with 1xBet
Paige VanZant made more money on OnlyFans than on her fights
The American beauty Paige VanZant performed in the UFC for six years. Promotion matchmakers wanted to make her a superstar after three wins since her debut. But Rose Namajunas ended her triumphant march by choking her in the 5th round.

After the loss, VanZant won 2 out of 5 bouts, was fired from the UFC, and took up bare-knuckle boxing and wrestling. Besides, she registered on OnlyFans to upload hot paid content.

In her recent interview, Paige admitted that selling exclusive content had changed her life.

OnlyFans has definitely been my largest source of income, combined in my fighting career. I think I made more money in 24 hours on OnlyFans than in my entire fighting career combined. I am lucky I'm in a position where I've been able to help my family, my husband and I help our family. We do everything we can to bring everybody up to the table.
VanZant has had 9 UFC bouts and earned a total of $564,500. Only once did Paige's income exceed $100,000. In August 2016, VanZant knocked out Bec Rawlings and earned $132,500 (where $50,000 was a bonus). Paige was choked and punched; she was injured a lot, but her average fee was $62,700, although she headed the tournament and fought on the card twice.
The situation with women's salaries in MMA is really sad. Let's compare two high-profile MMA bouts: Amanda Nunes vs. Valentina Shevchenko and Khabib Nurmagomedov vs. Conor McGregor. At UFC 229 in October 2018, the Irish received $3,000,000, while the Dagestani earned $2,000,000. The girls fought at UFC 215 in September 2017. The Lioness got $250,000, and Bullet — $130,000. The two girls received less than 25% of Khabib's income, although they are top athletes often included in the martial arts top 3.
Other female athletes followed VanZant's lead and discovered a new source of income.

Bet on MMA with 1xBet
Jéssica Andrade: "I was able to pay my bills in Brazil and help my family"
Andrade is a UFC ex-champion. She has fought for the belt four times and performed in Dana White's league for over ten years. The Brazilian seemed to have no problem with money, but she also gave in to temptation and created an OnlyFans page. According to Jéssica, her life has become much easier.

I paid off my car and six or seven months of rent [in Las Vegas] in advance. I haven't even used the money from my last fight's purse. I was able to pay my bills in Brazil, help my family, and help Fernanda's family with OnlyFans' money. It's nice to check your account and see the money is still there. You're like, 'My God, I'm buying a lot of stuff on Amazon; my house is like a market right now, and the account remains the same. People think OnlyFans is just porn, but it's not only that. It's a platform to show your daily life, fights, and what you do.
Every way of making money has a downside. In February 2023, Andrade claimed she closed her OnlyFans account because of the leaked photos. She couldn't cope with her haters.

Kay Hansen: "I don't have to get another job working a 9-to-5"
Kay Hansen has never fought for the belt or headed tournaments, and her UFC record is 1-3. After three consecutive losses, Kay was fired from the promotion. She returned to Invicta FC but hasn't fought there because of her hand injury. Hansen was inactive for over a year.
Kay earned a living by fighting, but her health problems led to financial difficulties. However, she found a solution.

[OnlyFans] allows me to make the training schedule I want. I don't have to get another job working a 9-to-5, you know what I mean? So it allows me to structure my camps and focus on what really matters, and that's fighting.
Bet on MMA with 1xBet
Bec Rawlings: "It's been a game changer for me. I'd be stressing and freaking out right now"
34-year-old Bec Rawlings performed in the leading organizations: UFC, Bellator, and Invicta FC. She seemed to have no problems with money. However, she started having financial issues due to frequent breaks (Bec fought once a year since 2017). In January 2020, Rawlings created an OnlyFans account.

Look, it's been a game changer for me. I'd be stressing and freaking out right now. I definitely wouldn't be in the situation I'm in right now if I didn't start my OnlyFans. I took the plunge, and I've never really been one to care about what people think or say. Normally, I'd be freaking out right now if I hadn't fought yet and made some money. So, it's allowed me to make money elsewhere. So it's saved me during this. I'm definitely not Bella Thorne level, but I've made some decent money.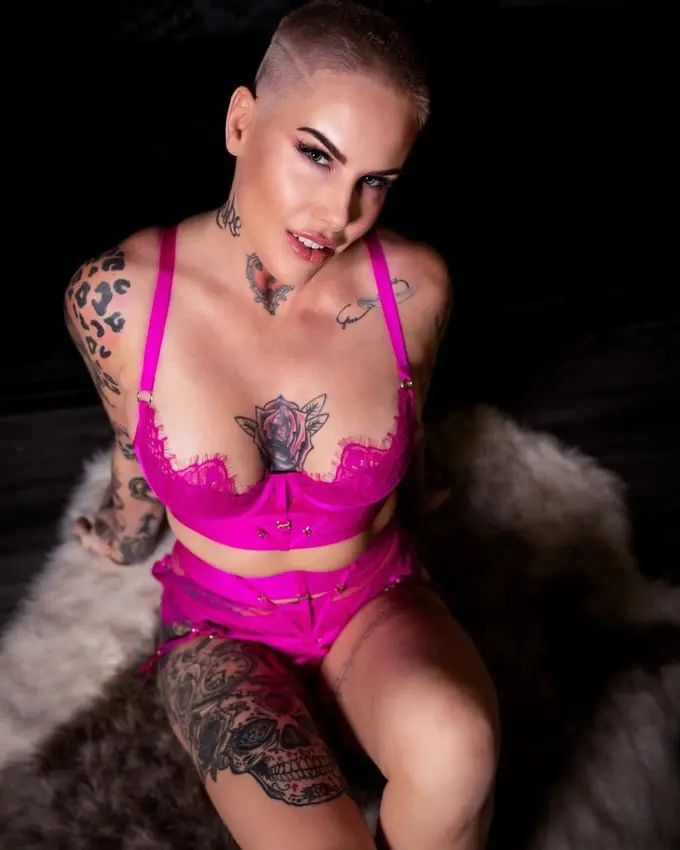 Cindy Dandois: "I decided to make an Only Fans, so I can collect the money to re-open the gym"
The 38-year-old Belgian fought in UFC and Bellator but failed in the leading world organizations. In 2020, Cindy joined PFL, but the American promotion canceled the regular season due to the COVID-19 pandemic. The athlete had a gym she had to close because of coronavirus.
Dandois raised five children (now she has 6) and faced huge financial problems. She made a desperate move and registered on OnlyFans.

I lost my gym during this Covid-lockdown, no help from our government and fights canceled, leaving me with big financial problems. I decided to make an Only Fans to collect the money to re-open the gym and give the youngsters their home back.
Bet on MMA with 1xBet
Felice Herrig: "Now, with OnlyFans, I get paid weekly, and I'm not struggling to get paid"
Felice took part in kickboxing and MMA events and had 10 UFC bouts. From 2018 to 2022, she lost four consecutive fights and ended her professional MMA career. Herrig's last boxing bout was in July 2023, when she defeated Veronika Dmitriyeva.
She didn't fight from October 2018 to August 2020 because of 2 knee surgeries. Felice encountered financial difficulties and explored other ways of earning money during her "vacation." As a result, Felice joined OnlyFans to have more time to recover after the surgery.

It's very unfortunate to do anything out of desperation, and I feel like that's what many fighters would do for so long. That's why fighters are returning from an injury [too soon]. I probably would have come back a lot sooner from my injury if it wasn't for OnlyFans because I would have had to. Now, with OnlyFans, I get paid weekly, and I'm not struggling to get paid. Everything else is being paid to make sure that my body feels good; it's being paid out of my pocket, and I wouldn't have been able to afford that. You get paid to fight, and that money has to carry you for how long?
Hannah Goldy: "I had just moved into this new house"
The American joined UFC in August 2019 after success in Dana White's Contender Series. Hannah fought only four times in 3 years and lost three bouts.
Given that the best league in the world pays little money to rookies, Goldy has hardly earned a lot.
Apart from fighting, the girl worked at a fitness center and a restaurant. Due to the pandemic, Goldy lost all her sources of income, which brought her to OnlyFans.

I was working three jobs, at two gyms and a restaurant. They closed when Covid happened, and I had just moved into this new house. Then I was like, 'Oh, f***, what am I going to do?' and I just ended up making it [creating an OnlyFans account]. When I created mine, I didn't know how I would pay my rent the following month.
Many female athletes register on OnlyFans not because they want to but because they cannot make a living only by fighting. Their standard payment doesn't even cover basic needs, and they have to survive from fight to fight. Financial issues make girls sell juicy content. The world's leading promotions should reconsider its payroll policies.

Bet on MMA with 1xBet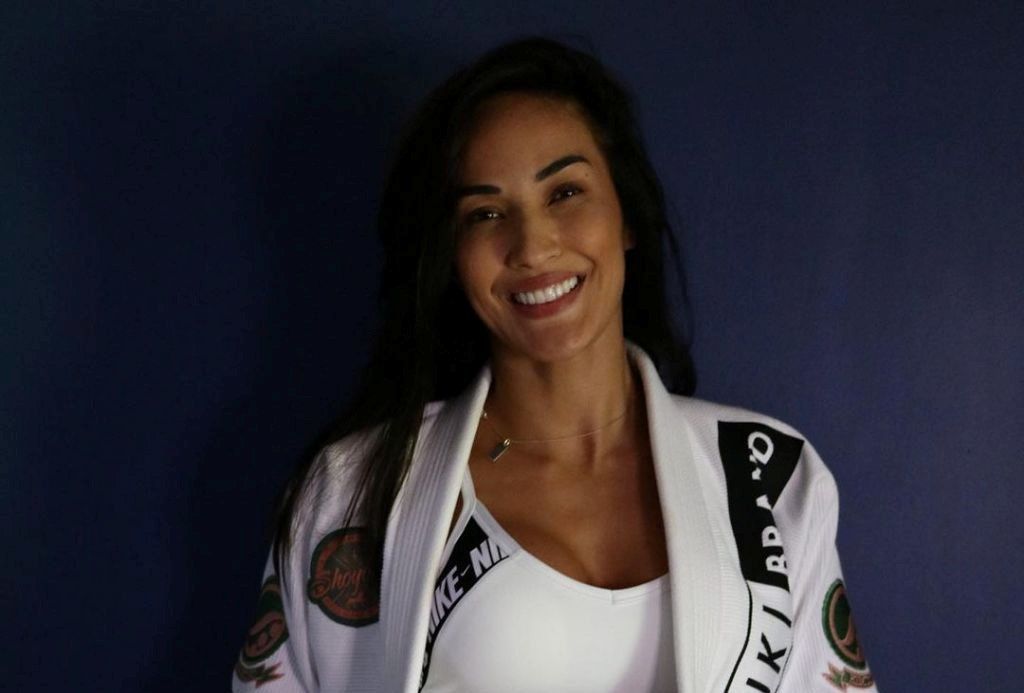 Gezary Matuda - Brazilian Jiu-Jitsu Belle And Student Of Anderson Silva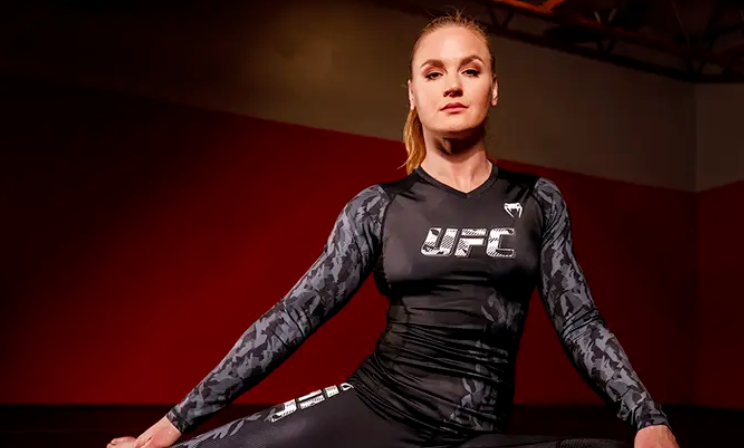 "Being On The Cover Of The UFC 5 Game Is My Motivation". Interview With Valentina Shevchenko Ahead of Her Title Rematch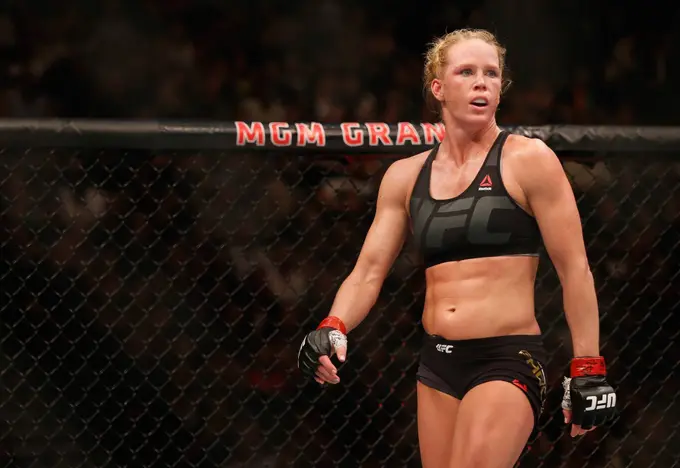 "Jones is Considered Undefeated for Years for a Reason". Holly Holm Talks about Nunes, Ngannou and Her Quest for the Title