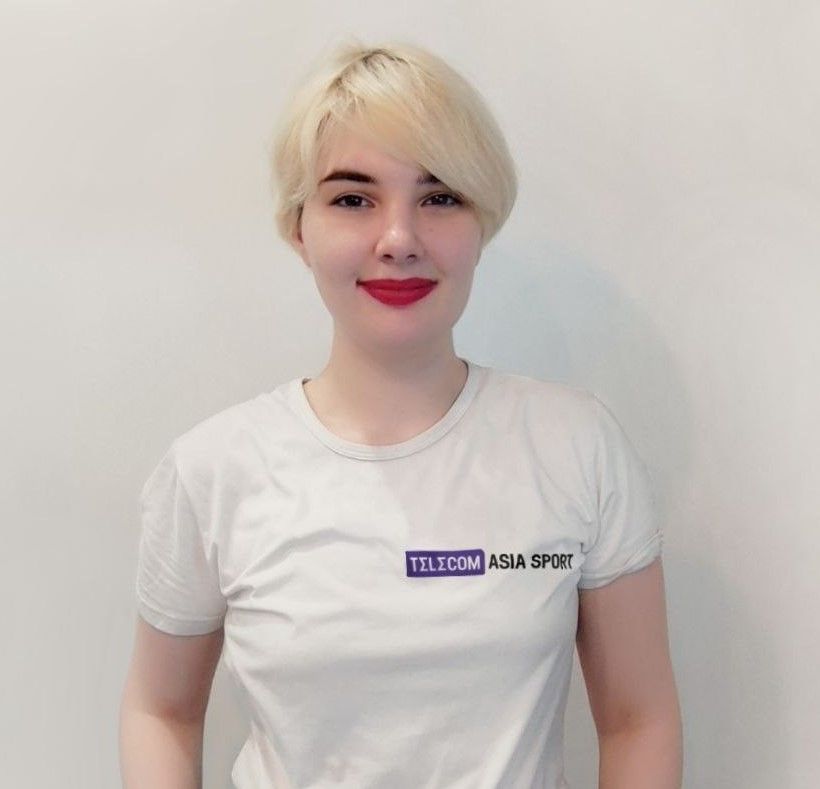 The European football season is almost over with only two European Cup finals left to play. Manchester City is close to a treble after winning the FA Cup and the Premier League - Arsenal unexpectedly got into the fight for it against Pep Guardiola's team. And Xavi's Barcelona became Spain's champion for the first time since 2019.
Alexander Hleb played brilliantly for Arsenal, trained with Xavi under Pep at Barcelona and expertly summed up the season of his former teams.
Bet on football with 1xBet
In an interview with Telecomasia.net with one of the best players in post-Soviet history, you will read:
Why Xavi's Barcelona play is so dull;
Why Arsenal became the second powerhouse in England;
Why those who talk about Arshavin's laziness are wrong.
"Barcelona is trying to play the same pattern as in Xavi's days, but it's become a little more difficult - there used to be some high-profile players"
- Let's start with Barcelona. In his first proper season, Xavi won the La Liga title. Did the team find its coach?

- It's not that the team found its coach. Barcelona is basically one of the world's most titled teams. Every club has some generational changes, old leaders leave. If you want to build a new team, you need to look for alternatives, to select new players, to pick the optimal squad, and look for ways to integrate the new players into the team.
Of course, a lot depends on Xavi's work, but he himself is a pupil of Barcelona, he knows how everything works from the inside, he went through every stage himself. Xavi was a great footballer, one of the best in the world. As a coach, he has great vision, he feels everything. I am truly glad that he finally became the Catalans' manager, he will be one of the best in the world. He still has a lot to do, but I'm sure he'll do well.
Bet on football with 1xBet
He's a genius. The way he sees the field, how he talks with the staff and the guys, it charges the team to keep growing. I'm sure the guys in the team feel that, and they are trying to progress more and achieve more because of his work.
- Xavi seems to be a very calm coach. Was he the same when he was a player?
- Yes, absolutely. Xavi doesn't shout, he doesn't raise his voice, he is absolutely calm and cool. He feels the field, he knows where to pass, how to increase and decrease the speed of the game, how to change the tempo of the game - it's like a sixth sense.
- Aren't you bored watching the pragmatic football of Xavi, those 1-0, 2-0 victories?
- Times have changed, all the clubs are adapting for Barcelona. Everyone knows how to let go, not to let it take any zones. It's a bit more difficult now, there are no players like before: Messi could dribble through half the team or Xavi could give a pass through the opponent's defense. There were Cesc Fàbregas, Eto'o, Iniesta, and now the times have changed. The current team tries to play with the same pattern of the game, but back then there were some high-profile players.
- Many people compare Pedri to Xavi. Are they similar in their game? Can Pedri become like him?
- It's hard to compare Xavi with anyone at all. He is a very good player, one of the key players for Barcelona. I think he will show his true potential with the coach's confidence and support. Whether he can become like Xavi or not depends on his desire and attitude. Pedri needs to work very hard and improve his skills to be on the same level with him. Xavi didn't start playing well at Barcelona right away either. He kept moving, believed in his dream and that's how he got there.
Bet on football with 1xBet
"There were different episodes with Guardiola, we argued, but I realized my mistakes"
- Who do you like about Barça at the moment?
- I used to like Memphis Depay a lot, but he's left, and now it's hard for me to single out anyone outstanding.
- Lewandowski has scored 23 goals in La Liga - has he lived up to the expectations?
- The team became champions, he scored 23 goals - I think he did.
- Busquets and Alba left the team, Alves had left before that. From a mental point of view, how big is the loss?
- In any team sport, whenever a player who has spent many years and done a lot for the club leaves, it's always a loss for the team and the locker room. They are amazing, they've won a lot of titles, they've shared a lot of happy moments with the team. But time is flying, Xavi is already building a team of young players, he won the championship with them. I think they parted on a friendly note.
- It is obvious that your team 15 years ago was stronger than the current one. And what are the strengths of Xavi's Barça?
- It makes no sense to compare. No one could compare with Barcelona of that time. For example, Manchester United did not reach the level that they had under Sir Alex Ferguson. Every mechanism is important in a team sport. Everything has to work perfectly at the top level.
Real Madrid has won the Champions League consistently in recent years, but this year they could not stand up to Manchester City. They need to renew the team and pass the stage that Barcelona is going through. Chelsea were doing great, the club is one of the leaders in the EPL, constantly reaching the 1/4 finals of the Champions League, winning it. And now one decision and everything falls apart.
- You trained under Guardiola. Are you happy for his success?
- Yes, of course I'm happy for him! He hasn't won the Champions League outside of Barcelona, it's really very special for him. He is dreaming about it now. Josep has invested a lot to build a new team.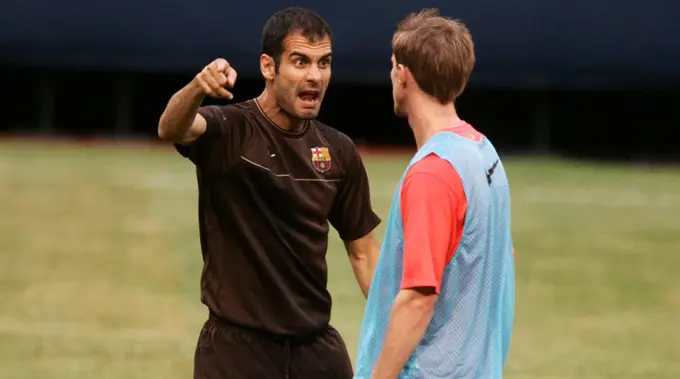 Bet on football with 1xBet
- How do you remember him as a coach?
- He was a young and ambitious manager. He was very emotional and demanding. He could fire us up, but at that time the guys already knew they had to win titles. There were different periods; we fought too. But I realized my mistakes, we're cool now.
- Who is the favorite to win the Champions League final?
- Manchester City. But the final is one game, it's hard to predict the outcome of the match.
"Arshavin's laziness? If someone plays at this level, he just can't be lazy"
- You say that the English championship is unpredictable. But what about Manchester City's title?
- Until the end I believed that Arsenal would maintain the lead and win the EPL. But at the end of the season Manchester City was so pumped up that it annihilated the other teams, including Arsenal. Perhaps there was a psychological breakdown. The boys had lost points in so many games in a row and there was no intrigue at the end.
It was possible to keep this lead, the guys tried. The way things turned out was unfortunate, they were ahead almost the entire season. At the end of the season they slumped and lost their luck. It was the other way round for Manchester City.
- Do you believe in the same result for Arteta in the next season?
- Yes. Kudos to the management for giving him time to build the team. The fact that they did not look at the result and did not give him ultimatums paid off. In the end he proved to be a good manager. He has his own vision of football, now Arsenal and Manchester City show the most beautiful football in England.
- Oleksandr Zinchenko became an important player for Arsenal in his first season. How can you evaluate the performance of the Ukrainian?
- He is very good. He became a champion with Manchester City, but he lacked a little with Arsenal. Zinchenko has already become one of the team leaders. Well done, great job indeed.
- In 2008, you left Arsenal, and a year later, Andrey Arshavin joined it. Did he consult with you before making the move?
- No, Andrey and I didn't know each other. But I think that Arshavin had a successful period in Arsenal. Andrey was one of the leaders and showed himself in the club.
- There was an opinion that because of laziness he could not continue to perform at a high level. Would you agree?
No. It may look like anything from the outside. The people who said that have never played football and do not know how it works. Only a person who was at the club at that time can say that. When a person performs at this level, he just can't be lazy.
Bet on football with 1xBet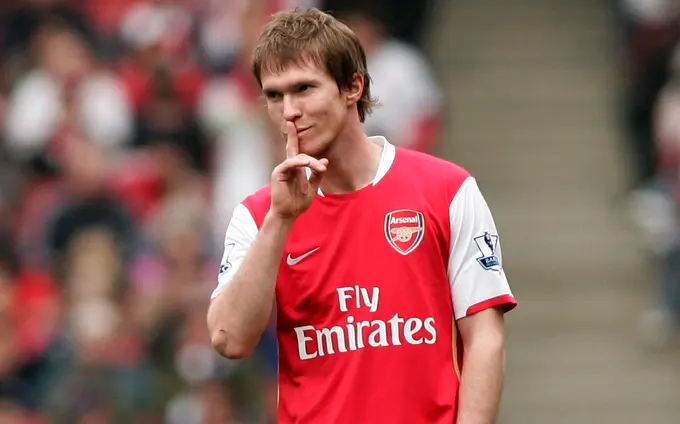 - What do you expect from Barcelona and Arsenal in the Champions League next year?
- I expect a good performance, but I do not think either of them will fight for the victory in the tournament. Anything is possible, but I find it hard to call them the favorites.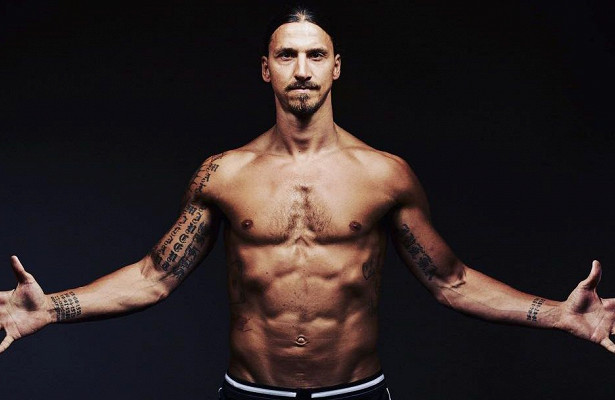 Ali's Fan and Taekwondo Black Belt: How Ibrahimović Used His Martial Arts Skills in Football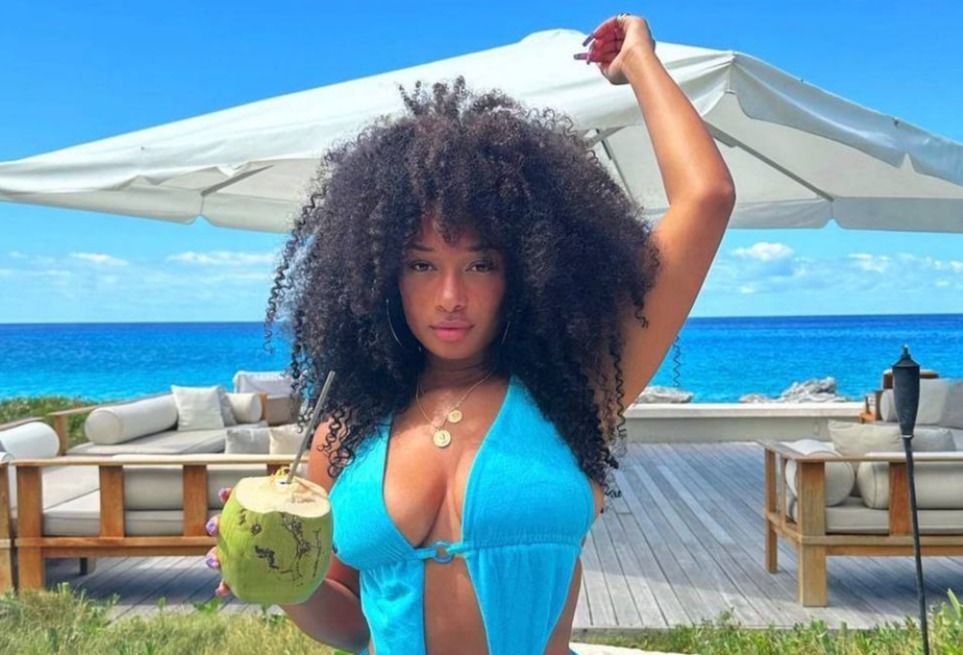 Celebrity Couple: Romelu Lukaku Spotted at Lautaro's Wedding with Famous Rap Singer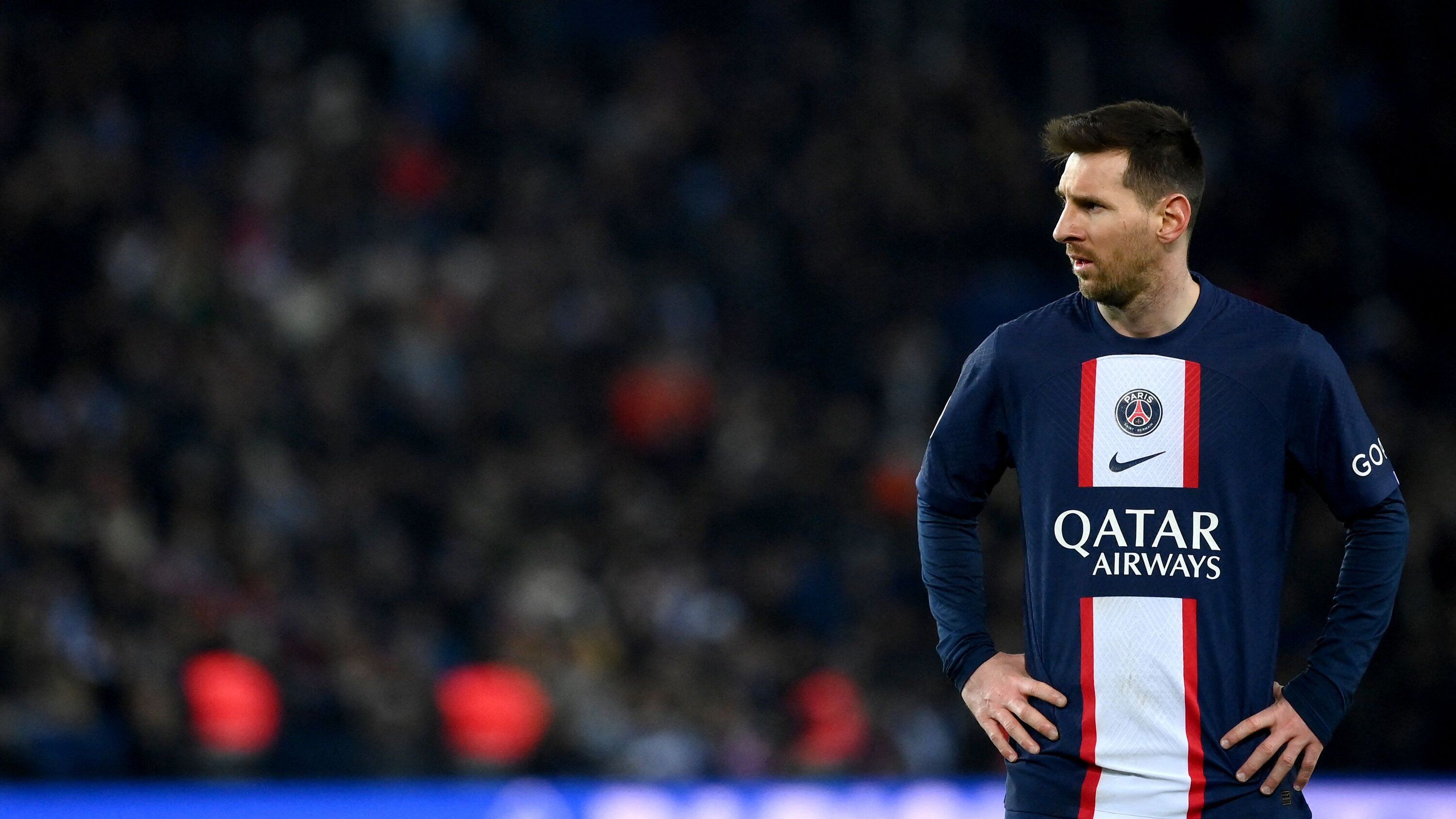 Messi's Mega Move: The Reasons Behind His PSG Exit