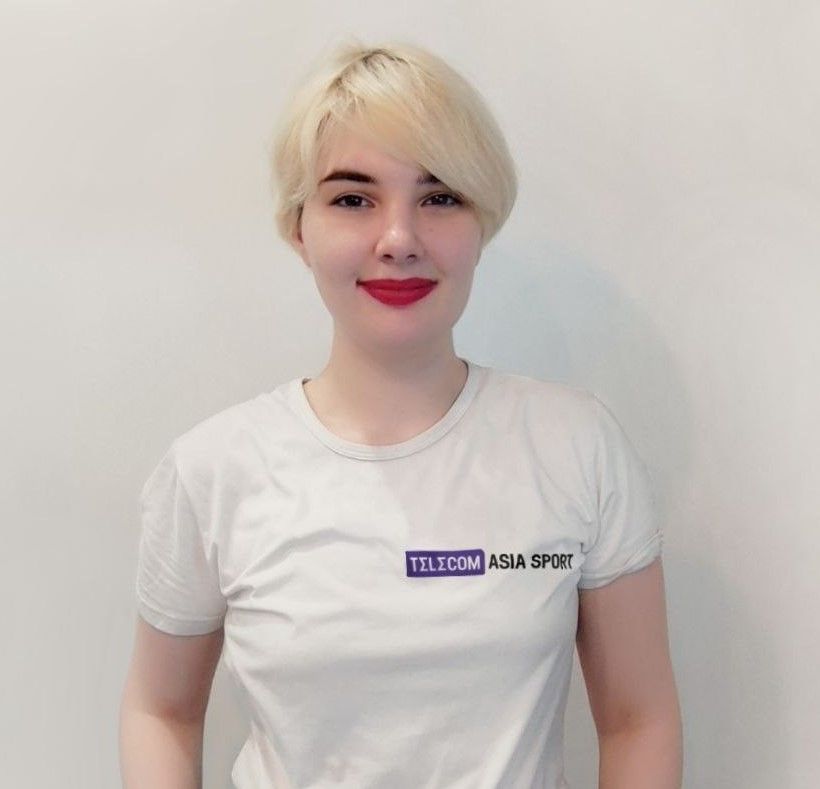 On September 10 in Sydney, Australia, Russian heavyweight Alexander Volkov will face local knockout artist Tai Tuivasa. This is a chance for the Russian to claim three straight wins for the first time since 2018 and enter the title race.
Bet on MMA with 1xBet
In an exclusive interview with Telecomasia.net, Volkov talked about:
- his technical superiority over Tuivasa;
- the Australian tradition of drinking from shoes;
- why he wanted Jailton Almeida to be his opponent;
- whether Jon Jones will retire undefeated;
- if he would want to fight Sergei Pavlovich.
"If Tuivasa has a strong punch, he's be a force to be reckoned with"
- Did you adjust to Australia and get acclimatized to the continent?
- I settled in well, I arrived two weeks earlier. The acclimatization went well too and generally it went much better than I expected. Good sleep, good nutrition and good weather - everything is going according to plan.
- Compared to America, what are the facilities here? What do you think about the gyms and sparring partners?
- Here I was no longer sparring, because I have already done it in America. Here, I was cutting weight and improving my footwork with my team. There was no need to choose sparring partners for me here.
Bet on MMA with 1xBet
- Many people say your fight with Tuivasa is mismatched because he doesn't have any advantages other than hard punches and home crowd support. Do you agree with that? Doesn't that kind of talk make fighters overconfident?
Hard punches and home advantage already mean a lot. A person with a strong punch is already a force to be reckoned with. Tuivasa has won almost all the fights by knockouts. That speaks volumes, so it's worth staying focused in a fight against such a dangerous fighter. Of course, I feel like I'm technically better at a lot of things. My striking technique has more variety, both my stand-up fighting and wrestling are better. I have an advantage, but I still need to use it in the fight, so I need to think about my strong sides and not forget that my opponent can also hit hard.
- Can you say that this fight is a test of how well you've learned from Derrick Lewis?
- I don't even know how many fights I've had in the UFC after Lewis, so there have been quite a lot of tests. I've fought different guys, strong punchers as well. The fact that Tuivasa and Lewis are a bit similar in style doesn't make this fight the same.
Tuivasa has a different technique after all, so it would be wrong to compare them. Mentally they are also different, and Tai will fight at home. They are two completely different fighters with similar styles of work.
- How do you feel about Tuivasa's victory ritual of drinking beer out of his shoe?
- It's fun to watch, but I wouldn't do that. It's not very sanitary. But it's his trick to win the hearts of his fans. It's an Australian tradition for athletes. But I hope that if he drinks from his shoe after this fight, it won't be a victory ritual, but a way to mark his defeat.
Bet on MMA with 1xBet
"Almeida hasn't been tested in the standup yet, so it's not clear what he is like"
- Why did you want Almeida as your opponent?

- I am interested in both of them. I also talked to the UFC about Tuivasa, but it took a long time to get him approved. Almeida's last fight was with Rozenstruik, who I also beat early. He had a good fight with him, winning by choking submission. He was a big name and I wanted to fight him. Besides, I had already had fights with many of the top fighters and Almeida was a fresh and logical option.
- After the departure of older generation fighters Fabricio Werdum and Aleksei Oleinik, can you call Almeida the best grappler in the UFC heavyweight division?
There are still some strong guys and good wrestlers, like Curtis Blaydes and Tom Aspinall. Almeida has won a few fights by submission, but only because he relies on it. He hasn't been tested much in the standup by the fighters with good double leg takedown defense. I wonder what he will do if he can't take them down and he has to stand up. So far I have many questions about him and it's not clear what he really is like.
Bet on MMA with 1xBet
"Jones will retire undefeated if he gets enough money"
- One article recently described you as "the most unlucky Russian fighter in the UFC, who's lost all of his main fights". Did it hurt your feelings?
- I'm not much offended by anything in this sport anymore. It's just someone's evaluative opinion. I hope the person who wrote this article is more fortunate in their field. Some fights have indeed gone wrong for me and ended badly, but I am not bitter about any of my fights. I always try to fight until the end and fully commit.
I've had all kinds of experiences in life and in training, but I keep moving forward and fighting, and setbacks only push me to train harder, to keep growing. This process of improving skills is never-ending. I sometimes wonder what I would have done if I had won instead of losing, and I realize that my progression would've stopped, but now I feel like a much stronger, more experienced and versatile fighter than I was before. I mean, I lost fights before the UFC too, but I also won important fights. I have two championship belts - Bellator and M-1, so this statement has nothing to do with reality.
- Do you think Jon Jones will continue to defend the title if he beats Stipe Miocic?
- It's hard to say. Everything will depend on how this fight goes. If it goes easily for Jones and he feels that he is still young and strong, he may continue. But there are certain risks for him to lose his status of an undefeated fighter. They will not only persist but get higher and higher with each fight, so it all depends on how he fights and the money he makes. If he gets enough money to quit fighting and he gets some other income, then he may be done with the fights, and retire undefeated. The main factors are his own thoughts and desire to fight.
Bet on MMA with 1xBet
- Which opponent on the way to the title would be more troublesome for you: Tom Aspinall or Ciryl Gane you've once lost to, or your compatriot Sergei Pavlovich you've been training with?
It seems like I will have to fight all of them on the way to the title. If you want to be a champion you have to beat everyone, so you can't be a half champion here. Since I chose to fight my way to the belt, I have to be ready to fight any of them, and not expect anyone to lose and drop out of the race. That wouldn't be right. The weakness of my opponents won't make me stronger than myself. I need to be ready to fight with any of them.
I have a good relationship with Sergei and it wouldn't be very comfortable for me to fight him, because we get along well and help each other prepare. But that's about it. I would fight him if it was a contender or a title fight and he said the same thing about fighting me. You have to be ready to fight any opponent. I've already experienced lack of comfort and frustration in my career, I've fought all kinds of fighters, so meeting these opponents is a matter of time and place.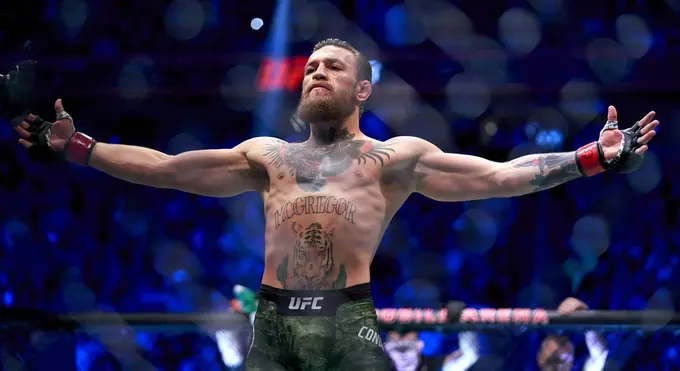 Major Anniversary Gift For UFC: Conor Announces His Return Date And Not Even USADA Can Stop The Irishman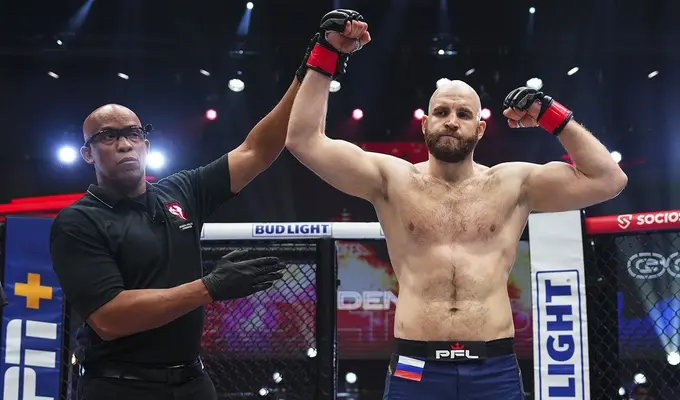 "The Dumber, The Bloodier – The Better For Our Audience." Interview With PFL Star Denis Goltsov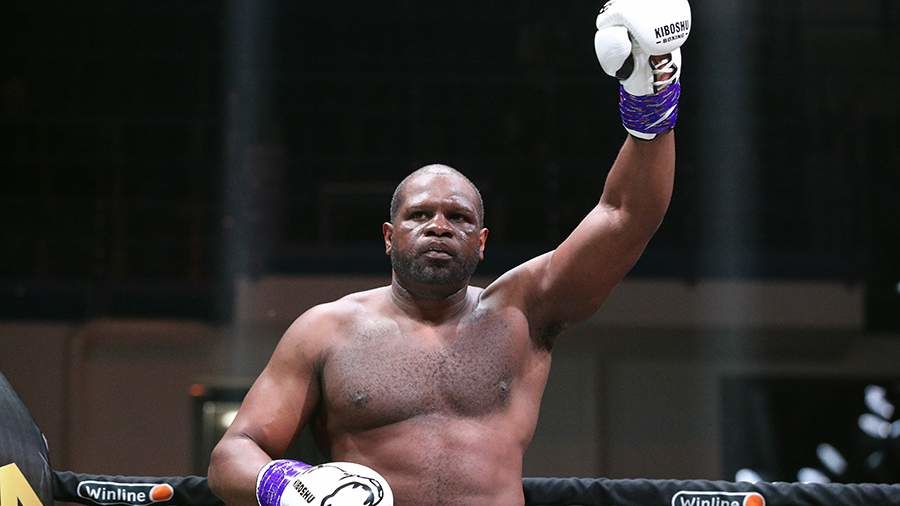 "I am Proud to Have the Same Name as President Putin". Kevin Johnson Changes His Surname and Becomes a Russian