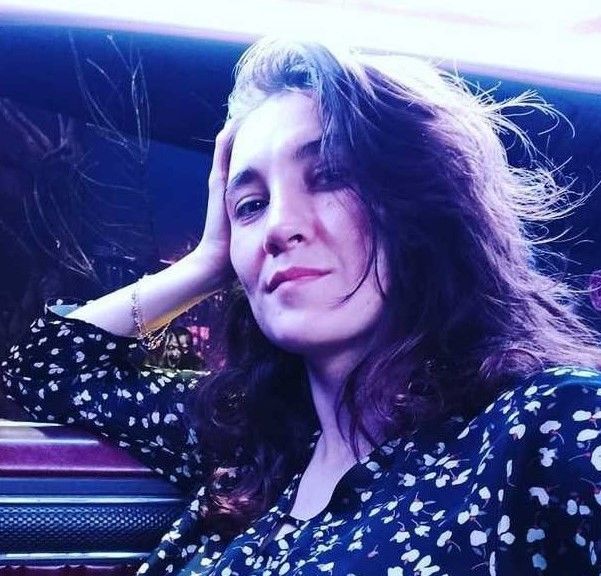 Javier Mendez is the owner and head coach of the American Kickboxing Academy (AKA). His contributions to the victories of many prominent MMA fighters cannot be overstated. He has coached several UFC champions, including Khabib Nurmagomedov. He also created a team where each fighter supports and helps the other and the academy feels like home. We will tell you how it all began, what helped Javier make AKA the home of MMA champions and what his plans in life are.

Bet on UFC with 1xBet
Tough childhood: he wanted to do better in life than his father
Javier Mendez was born in Mexico on September 18, 1970. When he was five, his family moved to San Jose, California. They lived a modest life. His father, Norberto, worked as a forklift driver in a construction warehouse and was the only family provider.
Javier's mom, Abigail, was ailing and in need of care. Mendes recalls that the need to care for her taught him compassion and consideration for people.
Javier's father was indifferent to his son's destiny. He had a drinking problem and often told his child: "You'll never do better than me." This phrase wounded Xavier, and he was determined to prove that these words were just a drunken delusion. When he was going through a hard time, he remembered his father, which often gave him strength.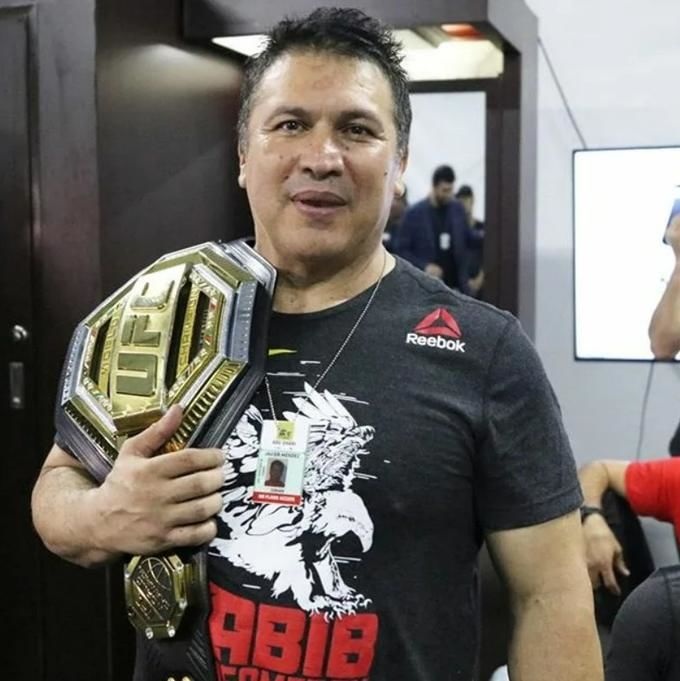 Bet on UFC with 1xBet
The beginning of Javier's kickboxing and coaching career: he was lucky with his mentors
As a child, Mendes loved watching movies with Bruce Lee. He really wanted to be as agile and strong. This inspired him to join the local Korean martial arts school of Tang Soo Do and taekwondo at eight. In the early '80s, the same school opened a kickboxing section, and Mendes became interested in it. And to improve his technique of striking with his hands, he began to go to the local boxing club at the age of 12.
His coach there was Walter Carvalho, who would later train Javier to fight in the ring and become one of the instructors in his academy. The founder of Strikeforce and head of Bellator, Scott Coker, taught him the Korean martial arts and kickboxing. These men played a key role in Javier's destiny.

In the mid-'80s, Scott already trusted Mendes to teach the junior group while he himself coached the senior group.
In late 1985, Coker received an offer from a brewing company to participate in staging professional kickboxing fights. They were willing to become the sponsors. He agreed, brought the fighters together and held a demonstration performance that same year. Javier also participated: he demonstrated his skills in a fight with the champion Bill Wallace.
The company was pleased with what they saw and signed with Scott. As a result, he became one of the directors of the new International Sports Karate Association (ISKA) and stopped teaching. His place in the gym was taken by Mendes. He began to teach kickboxing and at the same time performed in the amateur ring.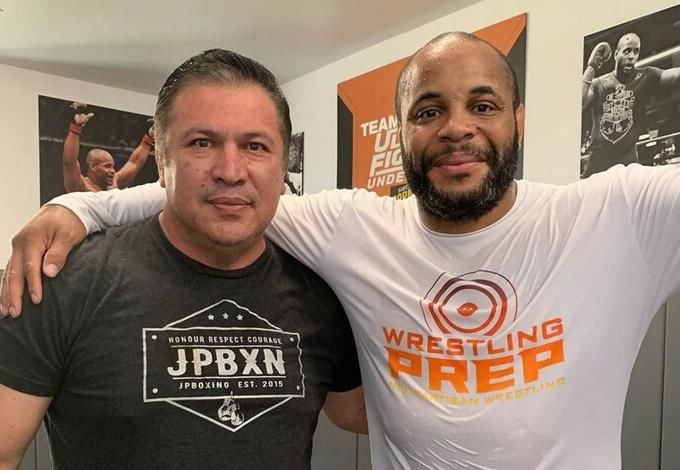 Bet on UFC with 1xBet
American Kickboxing Academy and professional ring
The gym where Javier's students trained was located in the former glass store of the Capitol Gloss Shop. Mendez came up with a name for the gym - American Kickboxing Academy.
The space itself was owned by Scott Coker. He didn't charge Javier for renting it. There were two reasons for that: firstly, he gave the young coach a chance to earn money and get on his feet, and secondly, he hoped to get great fighters for his championships in the future. Already at that time he could see Mendez' ability to teach. But Javier was also a talented kickboxer and a good puncher in the ring.
He won most of his amateur fights. He did well in the professional fights, too. It was mostly thanks to his excellent boxing technique that Carvalho taught him.

In 1992 Javier was on an impressive winning streak and won the right to a title fight. With a victory, he won the ISKA light heavyweight championship belt. This was the best advertisement for his gym. Now his clients were not only people, who wanted to learn how to defend themselves, but also the seasoned fighters, who wanted to get tips on how to improve their skills.
The most famous of Javier's trainees at that time are probably the kickboxing champions: Travis Johnson, Jerome Turcan, Jean-Claude Loyer. The first two became coaches at the academy after finishing their athletic careers in the ring. Thus grew the teaching team and the credibility and popularity of Mendez' gym. Scott Coker was involved too - ISKA and Strikeforce frequently invited Javier's academy pupils and they would often become champions.
Mendes defended the title for two years. Then he added weight and became ISKA World Heavyweight Champion in 1995.

Bet on UFC with 1xBet
First coaching experience in MMA
After his victory in '95, Javier ended his professional career in the ring and fully dedicated himself to coaching. That same year he was approached by wrestler Brian Johnston. He wanted to compete in UFC tournaments and he needed to improve his striking technique. Ultimate fighting, as mixed martial arts was more commonly referred to then, was rapidly gaining popularity, and many boxers, kickboxers and fighters wanted to try their hand at it.
In 1996 Brian competed at UFC 10. He didn't achieve much success there. But it became an invaluable coaching experience for Javier. Then Johnston fought in different tournaments with varying success. In a way, Mendez fought alongside him, trying to adapt all his experience and knowledge to the new kind of martial arts. It helped a lot when Frank Shamrock, the already famous freestyle wrestling master, came to the academy in 1997.
He moved to San Jose and was looking for a training room. When he found out about the AKA, he met Javier at one of the regular tournaments and asked if he could train there. Mendez gladly agreed. That's how their partnership began.

Javier taught Frank the punching technique, and he in turn revealed the secrets of wrestling. Together they tried to combine both techniques, experimented with ground strikes, stand-up wrestling, quick and effective transitions from one position to another. As a result, Shamrock became one of the few MMA fighters of that time, who was equally good in stand-up and wrestling.
It paid off - he became the UFC champion, then successfully defended his title several times and left the promotion undefeated. These victories of Frank made his trainer famous in the world of MMA now. In addition, Javier was able to convince Bob Cook, a fighter from Shamrock's team, to work for him as a coach. Thus, the academy's teaching staff was enriched with a strong and experienced expert in freestyle wrestling.

Bet on UFC with 1xBet
AKA - supplier of UFC champions
After the success of Frank Shamrock, other mixed martial arts fighters were drawn to Mendez, who were mostly strong in wrestling technique. They lacked a good punching technique and an understanding of how to effectively combine it with wrestling. Javier solved that problem. One of those fighters was jiu jitsu fighter B.J. Penn, who started winning by knockouts after Javier's school. He became the second UFC fighter after Randy Couture to take belts in two weight classes at once.
The next Mendes' pupils, who became Dana White's promotion champions, were: Cain Velasquez (heavyweight), Daniel Cormier (light heavyweight and heavyweight divisions), Luke Rockhold (middleweight) and Khabib Nurmagomedov (lightweight). Before the Russian's success, Javier was called the only trainer whose fighters took three belts in the three most prestigious weight divisions. Khabib's victory improved his trainer's record even more. Other MMA trainers haven't managed to repeat the record yet.
For these achievements, Javier's academy was named the home of champions. It is worth noting that his students became champions not only in the UFC, but also in Strikeforce and Bellator. Much of this success is attributed to the almost family-like atmosphere in the team, thanks to Javier.

Team AKA: camaraderie and equality
One can become a member of the AKA team only with its approval. The decision to accept a new fighter is taken collectively in a general vote. If the team is against it, Javier rejects the applicant. This is also how some other important issues are solved.
For example, at one time Mendez was criticized for the high injury rate of fighters during his training sessions. At the time, his academy came second in the rankings of MMA gyms according to this factor. The main reason for this was full-contact sparrings in conditions that were as close to a real fight in the cage as possible.
Javier discussed it with the team, but the fighters were against changes. But during the conversation he realized that sometimes athletes were not mentally or physically quite ready for this kind of training. Then Mendez introduced a new rule - each fighter has to let him know if they have any problems, if there is any pain or even if they just didn't get enough sleep. As a result, Javier started to effectively adjust the training of individual fighters in non-standard situations. These reforms significantly reduced injury rates at AKA.

Another good AKA tradition is Mendez's informal chat with the team after each practice. They gather in a practice room somewhere and discuss the day before. Everyone has the right to speak up. Everyone is equal at these meetings and often some routine tasks are solved, like a punching bag burst or gloves torn and need to be replaced.
This caring attitude to the fighters and democratic principles of making important decisions created a special atmosphere of trust in the academy. As a result, everyone treats each other with respect, helps the others and feels collective responsibility for the team's successes and failures. This approach in the organization of the training process has made AKA one of the strongest schools in the world.

Bet on UFC with 1xBet
Family and plans for the future
Javier is married. His wife's name is Joanna Takacs and they have two children, boys Brandon and Jeremy. Mendez met his wife at his gym early in his coaching career. She went to his self-defense classes. Gradually, the student-teacher relationship evolved, and eventually they got married.
Joanna was not left out of Javier's life's work - the development of the academy - and took an active part in it. She was mostly involved in the design - the black and red colors of the gym and the red AKA acronym were her idea. She now handles many of the business issues related to the academy's equipment, repairs and maintenance. This has made life much easier for Mendes - he can avoid all these distractions and focus on the main thing - training and promoting talented fighters.

Apart from the main gym in San Jose, AKA facilities are open in several other U.S. cities and even outside of America - a large gym is working in Thailand. But Javier is not going to stop there. He plans to create a whole network of AKA sport schools all over the world.
The training of fighters in the academy will remain high as long as the head coach is Javier Mendez. In one of the interviews, he confirmed his determination not to lower the bar once raised: "My goal is to keep AKA in the top 10 till the end of my life, to train at the highest level for the rest of my life. I don't know if that's realistic, but it's going well so far."

Bet on UFC with 1xBet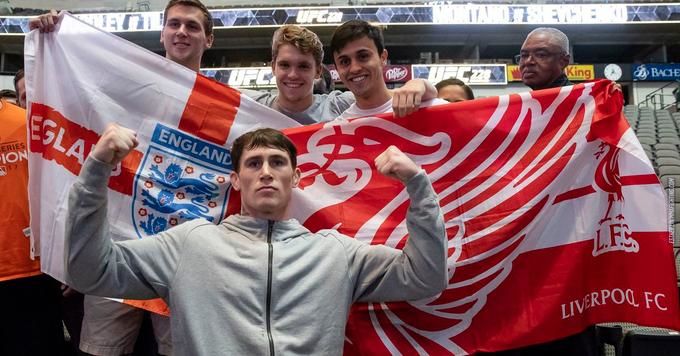 Manchester United, Real Madrid, Liverpool: which football clubs do the UFC stars support?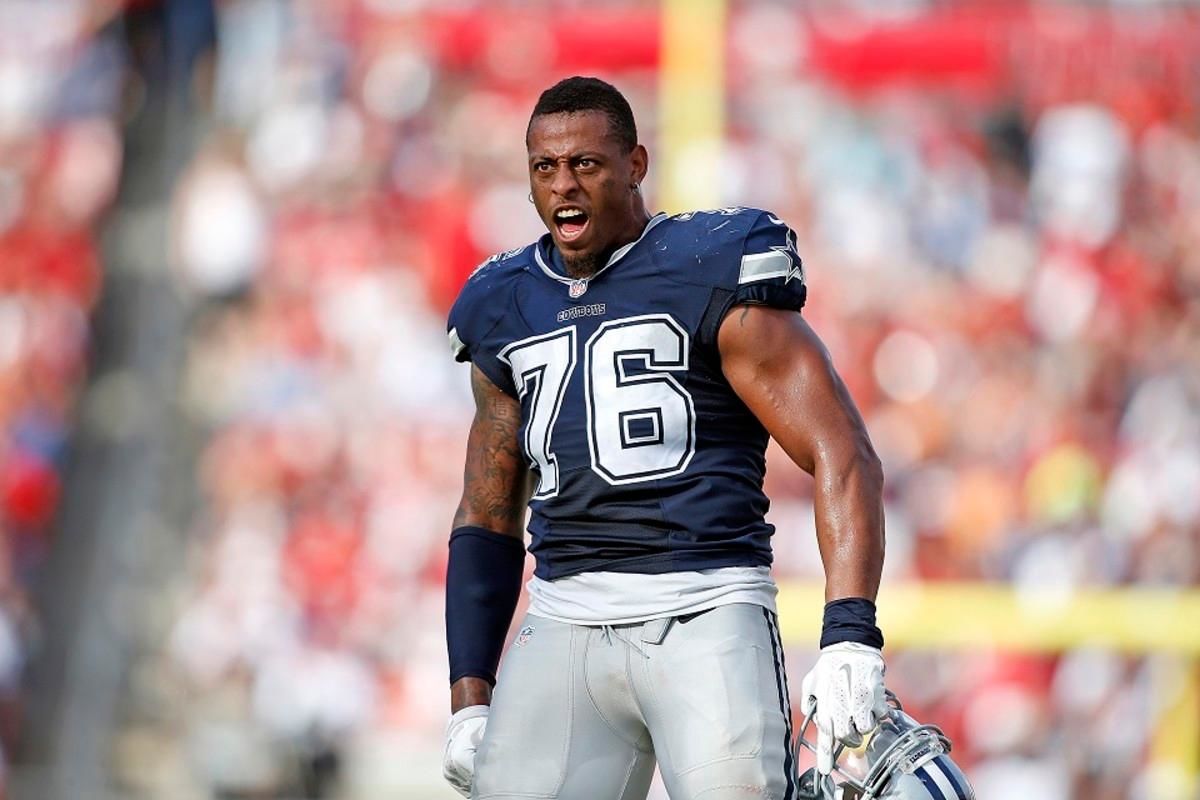 McGregor, Volkanowski, Gane: Famous MMA fighters who came to martial arts from other sports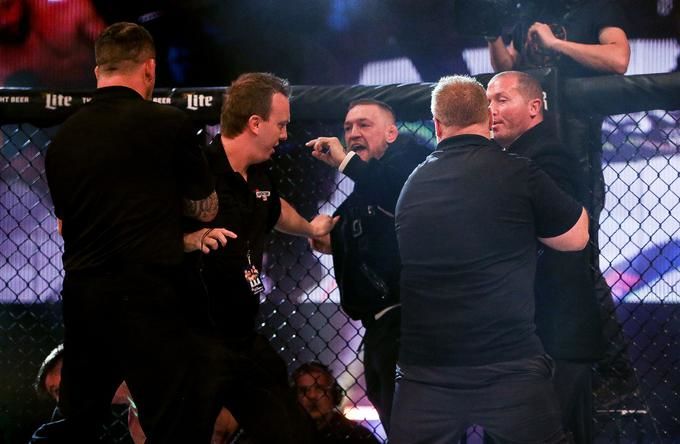 Conflicts and sudden fights between MMA fighters and referees