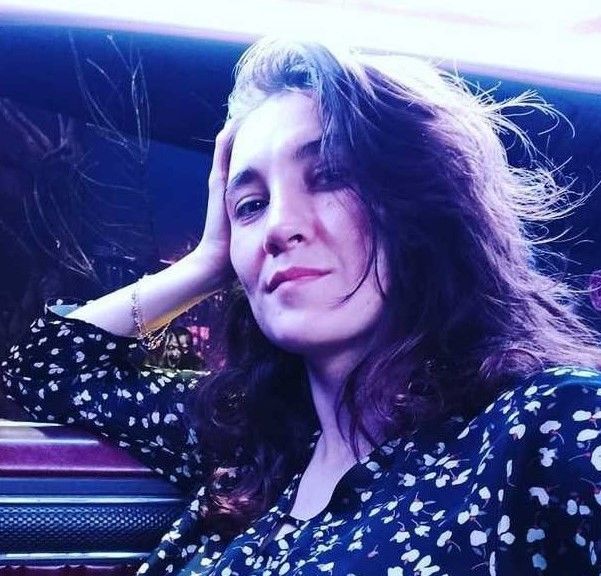 Jesse "JerAx" Vainikka is a legendary Dota 2 player with many awards and titles. He is considered the best position 4 player in Dota 2 history. JerAx has played at a professional level since 2012. But for the first few years, Jesse was just looking for his path and the team where he could demonstrate his full potential. This happened only in 2015 when he joined Team Liquid and proved to be an excellent player. However, he achieved huge success only on his next team, OG. Playing for it, Jesse won several majors and became The International champion twice, setting a new world record. After that, JerAx lost his motivation to play Dota 2 and ended his career as a professional player. The long-awaited return of the top position 4 player was only two years later. JerAx joined Evil Geniuses but was kicked out after two failed seasons. Now Jesse is a coach for Team Liquid. Read who Jesse "JerAx" Vainikka is and what his road to success was like in the material.
Bet on Dota 2 with 1xBet
JerAx's main achievements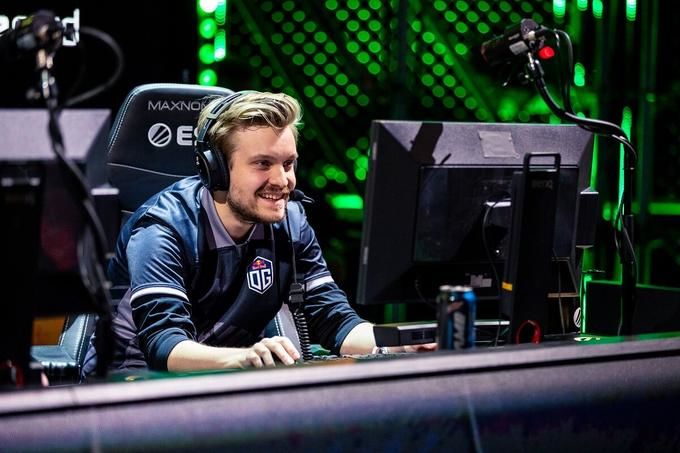 JerAx is one of the most titled Dota 2 players. During his long career, he won 12 tournaments, was on the verge of victory 7 times, and took third place 13 times. Of course, Jesse's main achievement is his victory at The International in 2018 and 2019 when he played for OG. No other Dota 2 roster has had such results. JerAx won about $6.5 million in his career. He is currently one of the richest cyber athletes in the world. The list of Jesse's major achievements is as follows:

The International 2019 — 1st place
The International 2018 — 1st place
The Kiev Major 2017 — 1st place
EPICENTER 2016 — 1st place
The Boston Major 2016 — 1st place
The beginning of esports career
Jesse was born on May 7, 1992, in Finland. He has loved playing computer games since childhood and decided to devote his life to them. Unlike most professional players, Jesse enjoyed not Warcraft 3, DotA, or Dota 2. He preferred Heroes of Newerth (HoN) and decided to succeed in it.
At the beginning of his esports career, JerAx played in two prominent teams: Dirty Minds and KD-Gaming. There he played with the famous Era and SingSing. However, the Finnish player didn't achieve success in these rosters. And when Jesse realized his esports career was not fruitful, he decided to leave HoN and start his service in the Finnish Navy.

Bet on Dota 2 with 1xBet
After returning from the army, JerAx decided to try himself in cybersports once again. But now he played not Heroes of Newerth but Dota 2. Thanks to his big experience in HoN, he quickly got the hang of the new discipline, and soon his old friend SingSing invited Jesse to his team called QPAD Red Pandas. The guys played together for several months but were unsuccessful and parted ways. Nevertheless, JerAx attracted attention and was invited to various mixes from time to time.
While playing for FINSTACK, JerAx took second place at the Assembly Summer 2014, and when he was in Team Finland, they became the third at the IeSF 2014 World Championship. At the end of 2014, Jesse joined 4 Anchors + Sea Captain. It was his first relatively famous team. The Finnish "anchors" participated in semi-professional tournaments with small prize funds and often won them, but couldn't enter the international arena. JerAx wasn't satisfied with it. That's why he once again joined SingSing and his new mix, Team Tinker. Jesse didn't stay here for long, as the roster changed too often. The team wasn't stable at all.

Soon JerAx joined the Korean team MVP HOT6ix. He decided to succeed in Asia since he couldn't succeed in Europe. The team's main aim was to get an invite to The International 2015, and it managed to do it. This is how Jesse made it to his first TI, but his performance was far from perfect. MVP HOT6ix took only 13th place and was disbanded, and Jesse returned to Europe.

Bet on Dota 2 with 1xBet
The first success and the gradual decline
During the transfer window after The International 2015, JerAx joined the mix 5JungZ, along with other well-known players: MATUMBAMAN, KuroKy, FATA, and Mind_ControL. The team demonstrated cool results soon after its creation and became the Alienware Summer's End Cup champion. After that, the stack was signed by the famous esports organization, Team Liquid.
The team's results got better and better every month. Team Liquid became the fourth at the Nanyang Championships, won the D2CL Season 6 and The Defense Season 5 titles, and took third place at the World Cyber Arena 2015. After that, the team took second place at The Shanghai Major 2016, a sensation. A bit later, it became the second at the ESL One Manila 2016, took first place at the EPICENTER 2016, second place at The Manila Major 2016, and one more second place at the ESL One Frankfurt 2016.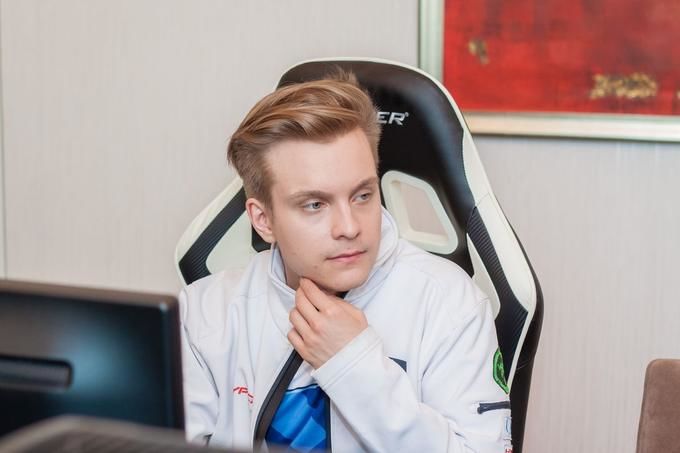 In other words, Team Liquid and JerAx showed cool results and were considered a favorite of The International 2016. Team Liquid's performance at the main tournament of the year was quite decent, but it didn't manage to get higher than the top 8. After that, Jesse left the team and joined the main competitors of Team Liquid, OG.
OG demonstrated remarkable results for the whole season. It won two majors: first in Boston and then in Berlin, but as The International 2017 approached, the team began to weaken. As a result, JerAx once again took 7th-8th place at the main tournament of the year. And Team Liquid which Jesse had left a year ago became a TI champion. An unpleasant situation, but it didn't affect the player's fighting spirit, and he continued playing for OG.
In 2018, OG suffered defeat after defeat. Sometimes the team got good results, but it mostly lost, and the team atmosphere worsened. After the season ended, two players, including the captain, left the team, having not achieved the desired results: Fly and s4. They decided to transfer to the more promising team — Evil Geniuses. It was a terrible blow to JerAx, as just a few months before The International 2018, he lost the team and his hope to make his dream come true.

Bet on Dota 2 with 1xBet
Champions' parade
Before The International 2108, the OG roster dramatically changed. Sébastien "Ceb" Debs who had been a coach joined the team. Anathan "ana" Pham who had taken a break in his gaming career also returned to OG. Moreover, Johan found a cool player in the matchmaking and invited him to play in the second position. It was Topias "Topson" Taavitsainen. The team's roster was as follows (now it is usually called "the OG winning roster"):

Anathan "ana" Pham
Topias "Topson" Taavitsainen
Sébastien "Ceb" Debs
Jesse "JerAx" Vainikka
Johan "N0tail" Sundstein
This roster performed at the open qualifiers for The International 2018. To the surprise of many, the team managed to get to the main tournament of the year. But OG was considered the weakest team at the tournament. Nobody could believe that the team assembled three months before TI could show good results.
Right before the qualifiers, we mentally switched gears and had a fresh look at the present moment. It could have easily affected us if we had the mindset of, "Oh, no, we might not make it to TI this year". Instead of that, we focused daily on how we can improve and did our best with the time we had. I didn't consider it a big stomp. Most of those teams improved a lot throughout the qualifiers and they gave us trouble. What might have caused the games to look like stomps is the current meta in Dota. But all in all, it was a big boost of confidence, as we are given the chance to compete at the highest level.

Jesse "JerAx" Vainikka
All Dota players know what happened next. OG showed a cool game during the group stage and managed to get to the playoff upper bracket, having taken fourth place, which was a great achievement. However, OG showed no sign of letting up and kept winning the series. As a result, OG made it to the grand finals where it defeated PSG.LGD 3-2. It was perhaps the brightest grand finals in the history of The International. And JerAx finally earned Aegis after six long years.

Bet on Dota 2 with 1xBet
In 2019, Ana left OG (he was tired of Dota 2), and the team missed almost the whole season, as its players wanted to have a rest. OG joined the fight for DPC points only at the last major of the season. The team took a top place and that was enough to get to the main tournament of the year.

We won the majors when they actually mattered (laughs). I am feeling confident. When ana came back, we got to the game pretty quick, and kind of back to the routine, as what we did before TI I think. The team is feeling quite the same, quite as confident. We have some good drafts, and we are pretty confident. I don't think of TI at all. It's more like a very happy memory. And I don't feel any pressure because of what I have done before. I mean you do great things in life and why would they have to make you feel pressure about the future?

Jesse "JerAx" Vainikka
OG wasn't considered an outsider at The International 2019. The team was one of the main contenders to win. OG also made it to the playoff upper bracket and reached the grand finals without any losses. There the team won Team Liquid 3-1 and became a two-time champion of The International. Nobody else has achieved such a result. Having written his name in history, Jesse decided to take a break from Dota 2, and then ended his career as a cyber athlete due to a lack of motivation for further victories.

It was not the easiest year, for myself, at least. I think winning TI can really affect you, how you look at tournaments. People start looking at things differently, their motivations change, they might look at teammates differently. We might have forgotten how it feels to play for something important. I think back a few years, I maybe sacrificed a bit too much. And that's something that has cost me connections with my friends. As much as it could be your teammates, it can't be always just them. And having these important people around you is very powerful. My way from now on is definitely not only to play the game but set things that I also value. It's hard to really tell what the future holds. After playing for so long, I think there comes, eventually, the time where you start thinking about what you want to do. Thinking of the upcoming year, I feel it's better for me not to jump into the train. I feel it's the logical choice for me to give myself more time to really be able to open fully as a person. That's also one thing — I've seen myself as a player. That's been my identity, and I think I'm much more than that. Now I'm on the verge of discovering new opportunities.

Jesse "JerAx" Vainikka
Soon after that JerAx launched his clothing brand. In his internet store, one could buy hoodies and T-shirts with his nickname, and limited edition items to mark the OG victory at TI. JerAx was not only the store and brand owner but also its main and only model.

Bet on Dota 2 with 1xBet
The return to the professional arena
JerAx didn't play Dota 2 at a professional level for two years, but his love for the game was stronger, and he decided to return to cybersport. However, he didn't join OG again, as the team had a new roster with young players. JerAx decided to join Evil Geniuses as a position five player. This happened before the Dota Pro Circuit 2021/22: Season 1 started.

I am very grateful for the opportunity to play for EG. I hope we will be doing great as a team. I'm maybe too optimistic about this going really well and I'm scared to death it will be the opposite. I wouldn't be competing in Dota if I didn't set the expectations for the team to be one of the best. For myself, I don't see any other reasons for me to approach playing this game.

Jesse "JerAx" Vainikka
Evil Geniuses' game was terrific during the DPC winter league, and they lost even to the underdogs. But over time, the team began to play better. It became the third in the season and took second place in the regional finals, which couldn't be called a failure. During the DPC spring league, Evil Geniuses played pretty decently and even became the champion of their region.

This made EG's failure at the ESL One Stockholm Dota Major 2022 even more surprising. The team lost almost to everyone during the group stage and became the first participant to leave the tournament. EG has never shown such poor results before. Soon after that, Evil Geniuses got rid of JerAx. The players admitted that they needed a leader and a captain rolled into one, but Jesse could not become one. Thus, JerAx's comeback as a player was unsuccessful.

I want to thank @EvilGeniuses for their support throughout the two tours I took to play with the team. We went through a lot of hardships, but in the end, it wasn't enough. I appreciate all the time we spent with @abedyusop, @cr1t, @Arteezy, @Nightfall_dota, and @BuLbaDotA_. They taught me lessons about life that I won't forget. I'm grateful that I got to play by your side. I wish you all the best moving forward.

Jesse "JerAx" Vainikka
His failure in Evil Geniuses didn't scare Jesse, and he decided to continue his esports career. He had been looking for a new place for some time. He wanted to play in the fourth or fifth position but became Team Liquid's coach. It will be interesting to see Jesse's results in his new position. After all, he has never been a coach before.

Bet on Dota 2 with 1xBet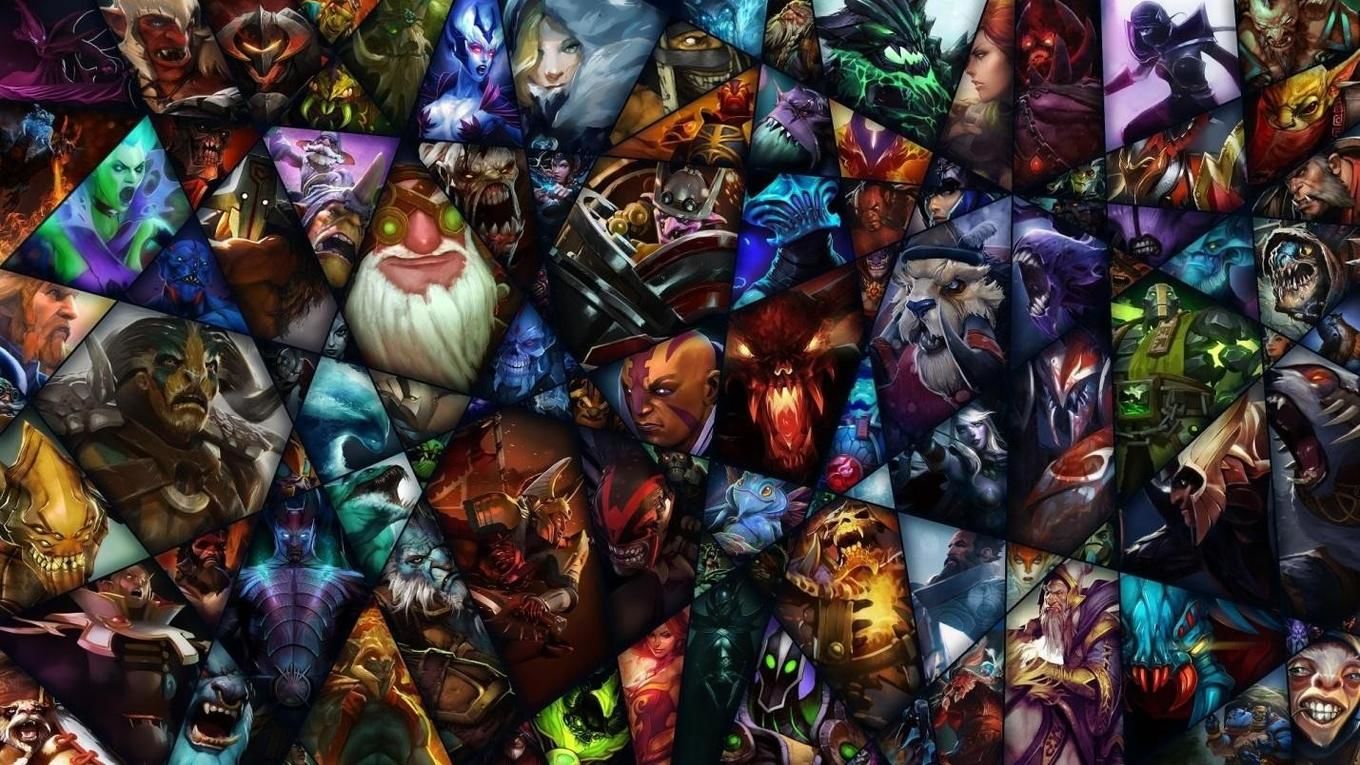 The main changes in Dota 2 after patch 7.31d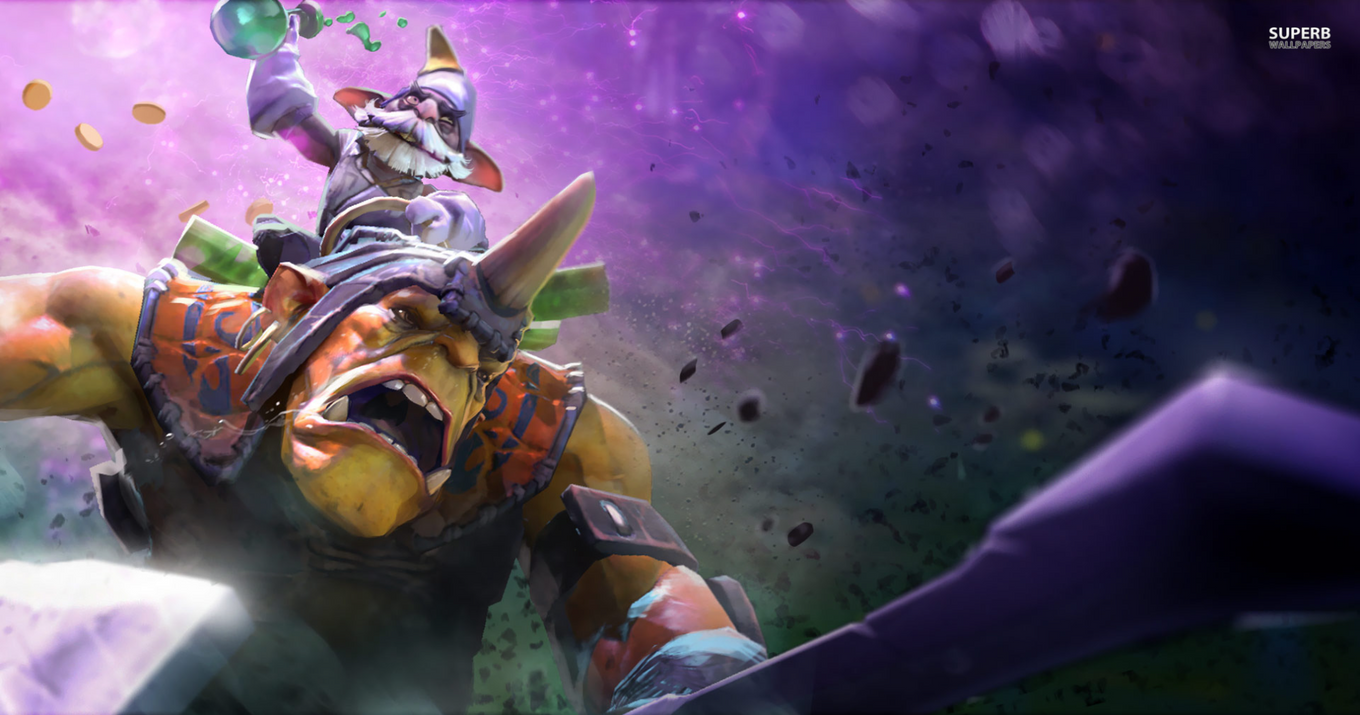 Lost and Not Found - Items Removed from Dota 2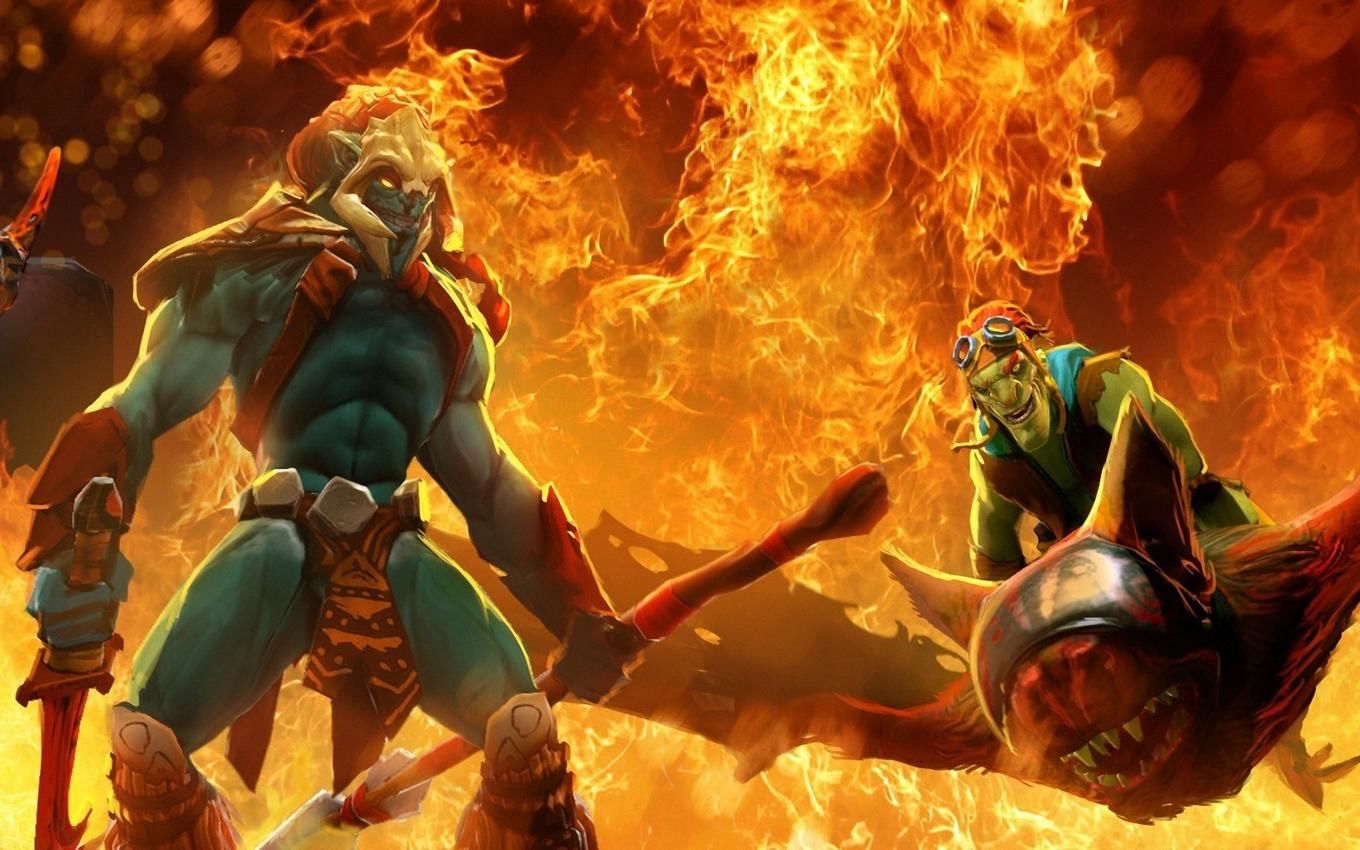 Five changes that everyone expects from patch 7.31d in Dota 2