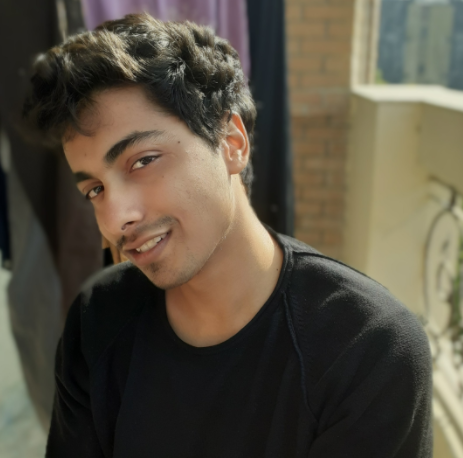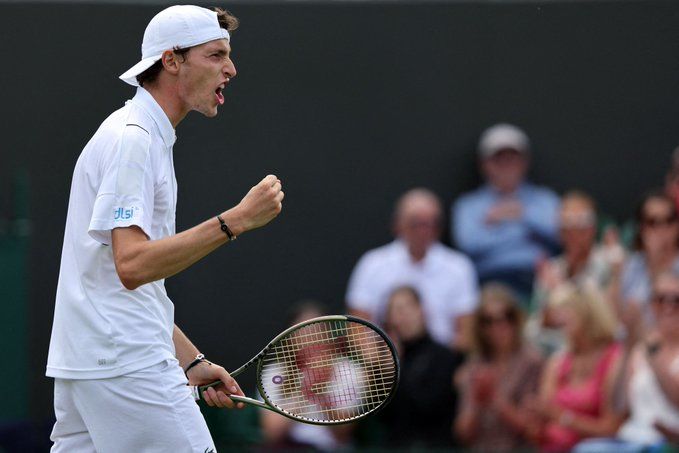 As the Wimbledon is unfolding, a lot of calculations are being thrown out of the window and we are heading into the territory where top players will end up meeting each other, making most of the prediction scenarios trickier. In the second-round match-up of the Wimbledon, Casper Ruud saw his campaign come to a rather quick end as Humbert used his expertise on the pacy surface again and beat him 3:6, 6:2, 7:5, 6:4. Humbert has now beaten Casper in three of the four games. Can Ugo get a long run going from here?
No racquets, lots of rain!
The start of the game was delayed by ninety minutes due to rain interfering once again. In a comical start to the game, Ugo arrived at the court without a racquet and then three rackets were produced in front of them. He picked one of them and perhaps that racquet contained a charm. Or no, it is just that Humbert showcased his prowess on the speedy surface and once again proved that he is a giant killer. Improving upon his record against top-ten ranked players which is in the excess of 50%.
Humbert claws back
The first set belonged to Ruud as he took it six-three and it looked that Humbert is done for. But that was not it. Humbert had a solid reply to Ruud and continued to be aggressive. There is no doubt that Humbert had the measure of Ruud by then and saw through his strategies. It is as if the first set served him as a reminder of getting the business done as happens sometimes.
Then Humbert took control in the second set and managed to convert a three-one lead into a 6:2 win. Then came perhaps the most thrilling set of them all. In this set, Humbert was down nil-three but channelized a burst of energy hit 21 winners to take the set 7:5, phenomenal! Ruud came up with a fierce reply in the fourth set, seeing this is "make or break" time, and he lastly got the win on the back of a service line to end the game.
Ruud's downfall was also the large number of double faults as he committed nine of them whereas Humbert committed six in comparison. Ugo Humbert had 82% on the first serve whereas Ruud had 79% in that respect. His win% on the first serve read 68% compared to 64% by Ruud. Ugo won five out of 11 break points whereas Humbert won four out of nine. The service points count was close with Ruud getting 72 and Humbert 74
Is this really an upset?
Now, I read that many people are calling this an upset but I don't think so. I think Humbert's two:one head-to-head advantage and his tendency to perform his best on speedy surfaces made it not a straightforward game for Ruud. Yes, Casper came in as a third-seeded player but he was faced with an opponent who may not be highly ranked but had huge experience and has beaten a bunch of elite players. It will be interesting to see how Humbert fares in the rest of the tournament.