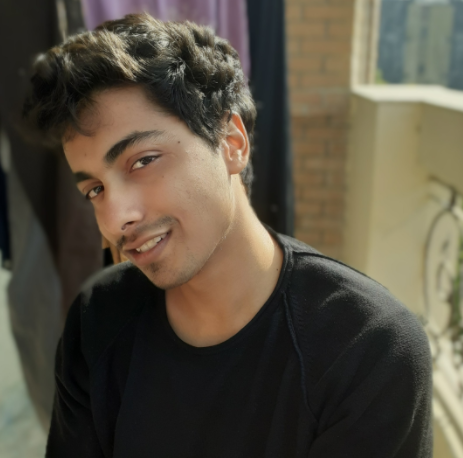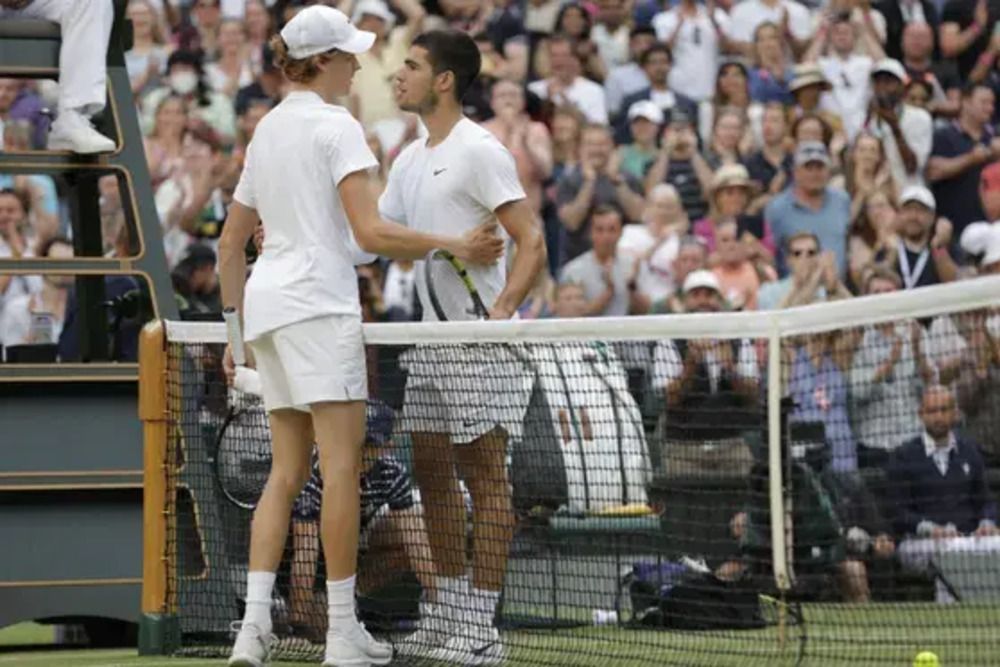 Wimbledon has thrown us a bunch of curveballs and with each day, the competition level is only going to get tougher. We are now into the Round of 16 and soon we will enter the QuarterFinals round, so the number of players is constantly trimming down. In another trimming and in a surprising manner, Jannik Sinner defeated Carlos Alcaraz 6-1, 6-4, 6-7, 6-3. Alcaraz had a tough time on the serve and in the end, Sinner dedicated the pace of the game and also mixed it up pretty well. Sinner came in as an underdog here but had Alcaraz play catch-up. On her marches!
Intense affair
This game had a lot of hype behind it, considering these are two Under-21 years old players and the game lived up to the billing. This was one of those games where a player did set up a dominating start (Sinner) but that didn't deter the other (Alcaraz) making it difficult to finish the game early. SInner's credentials on the grass has been questioned but suffice to say, he has laid those claims in the ground with this scintillating performance.
Start of a rivalry?
The hype was natural considering that both these players had been questioned in terms of their ability on the grass, but both of these players were defeating senior players in one-sided fashion. This game also proved that Jannik has improved way too much compared to last year. In the first set, he took the fight to Alcaraz and didn't allow him to set the pace. The second set was touch and go but ultimately Sinner dealt the finish touches.
Alcaraz finally got his forehand game going in the third set and forced a bunch of errors from Jannik. The game reached the tiebreaker and it was a hard-fought tiebreaker as Jannik made Alcaraz very hard to win even a set. Sinner netted a backhand and finally, Alcaraz won a set. In the fourth set, Jannik came with a lot of intensity and simply dominated the serve, winning another set and sealing the deal.
Alcaraz had a 67% first serve whereas Sinner had a so-so 58% first serve. But when his serves did land, Jannik won 71% on the first serve compared to 65 by Alcaraz. Jannik had a 71% on the second serve whereas Alcaraz had 62% win on the second serve. Overall, Sinner obliterated Alcaraz, winning 100-76 service points. The receiving points battle was close, with Sinner having a 45-42 advantage.
Norrie marches on
Sinner has indicated that he has adjusted to grass and he is ready to become a multi-format player in a big way. His confidence is sky-high and he doesn't get rattled even when the opposition tries to make a strong comeback. This trait is essential in a major event like Grand Slam and against a fierce competitor like Alcaraz. Can Sinner possibly go the distance or will his effort be thwarted soon?
First of all Carlos is a very tough opponent, very nice person, so it's always a huge pleasure to play against him. Today, with such a great crowd, and a special day today, 100 years, it's just amazing. It's tough when you have match point and you still have to play. But you know, I tried my best, it's part of the game, it's part of tennis, and I'm obviously very happy how I reacted, because in the beginning of the fourth set, I was struggling and he tried to 'come over', so I'm very happy to be in the next round. Hopefully, I can play some good tennis also in the next round. For sure it's in the top list. (On this win) For me, I didn't expect it because I was not playing so well on grass, and then match after match, I was better, and then I won a first grass-court match here in the first round, and now I'm in the quarter-finals. I tried to adapt myself and I think the crowd helps me a lot … thank you so much.

Jannik Sinner