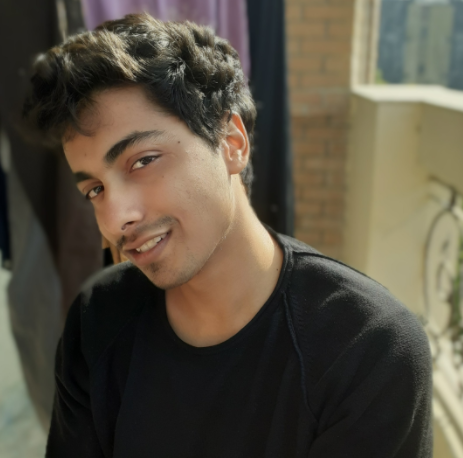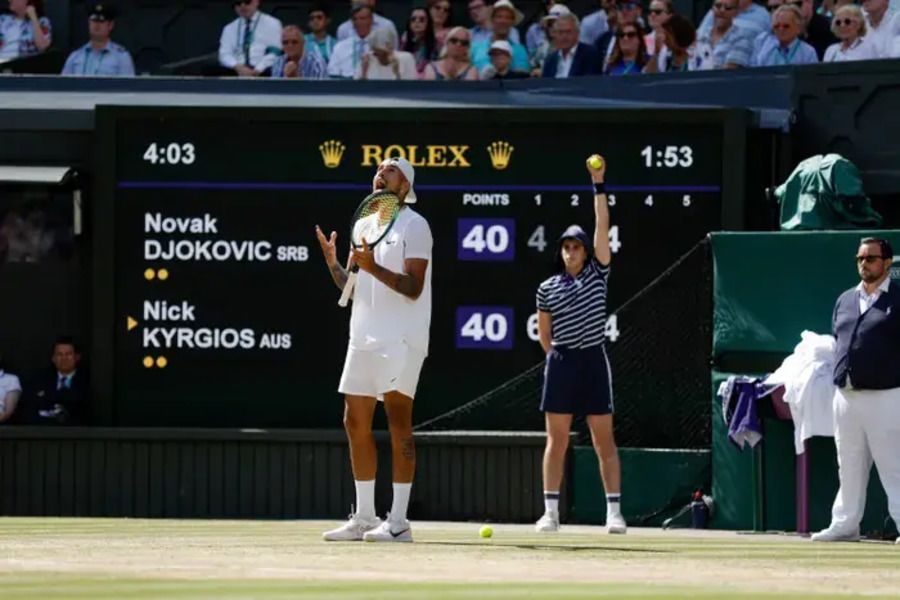 This Wimbledon go down as an incredible Grand Slam for sure even if some star power was missing. In the women's leg, Elena Rybakina toppled Ons Jabeur to claim her first Grand Slam title in what was a memorable win for sure. The Wimbledon's Singles leg is over and this was a memorable tournament, full of surprises. But in the men's singles leg, there are no surprises as Novak Djokovic took down Nick Kyrgios 4-6, 6-3, 6-4, 7-6. Novak once again shuttled back after being down a set and he does become a menace once the game moves past the first set. Nick would rue missing out on the chance to win a Grand Slam, but hey, what a run he had! Anyway, congrats to Novak!
Djokovic cements his legacy
Novak doesn't care what type of opponent he is facing, he is just in his own zone. Seems like Djokovic likes to toy around a bit to begin the game, and make it a bit interesting before he goes for the winners. Kyrgios is the type of player who likes to chirp a lot and tries to keep it noisy, but the thing is that against Djokovic, such tactics are meaningless. However, it is unclear if these are tactics of Nick or just his nature, at any rate, Novak doesn't seem to give a hoot, going about his business.
Down one set, no care
For the third straight game, Djokovic was down a set to begin the matters but as it has been the case, most viewers who have followed him knew this is not a pressing matter for the Serb at all. As it happens quite often, Nick got his first serve going and dished out Aces after Aces. Djokovic was unable to force a rally-type game, which meant that Nick had the advantage in a quick-fire scenario. 0, 15, 30, 40, done. That is how it went for him and even though Novak had his moments, Kyrgios took the first set.
Then what Nick must have feared happened, Djokovic started to break his serve and he himself got more aggressive in his approach. Using his disguised serves as he does so often, he jumped to a 4-1 lead. Kyrgios responded with a hold to love. Nick kept chirping but couldn't stop Djokovic from taking the second set. Kyrgios made it 2-1 once again riding it out using his massive serve. But Djokovic tied the set soon. Kyrgios continued his verbal shenanigans, but Djokovic continued his physical ones, as the third set got tied at 3-3.
Djokovic was getting better of the rallies and Nick was serving Aces, but hey, even they have their limitations. Novak pulled ahead in a big way and he kept his cool to take the third set as Nick started to shout and even swear, blaming everyone but himself. Nick kept dominating the Aces column and breezed his way to a 1-0 lead in the fourth set. Long rallies kept going to Djokovic and he tied matters at 1-1 in the fourth one. Nick kept showing his power game and took the next game.
The fourth set remained tied at 3-each as both players held their serves. Nick kept on pushing the pace and took a 6-5 lead in the fourth set. Djokovic took the next game and it led to a tiebreaker. Kyrgios got the serve to begin the tiebreaker but this is where he fumbled the game, committing a double-fault, and the momentum shifted to Djokovic, who took the tiebreaker 7-3 and also the trophy with it.
Nick's shenanigans, Djokovic's composure
For all his chirping and volatile behavior, Nick didn't have a bad game at all, the dude ended up with 30 Aces and was pushing Novak back while serving. The trouble is that Djokovic has by now learned to keep his cool and there is a reason why he has won 21 Grand Slam Titles now. Nick had a golden opportunity here and had he kept his cool during the tiebreaker, we could have seen a special fifth set, but it doesn't matter anymore, Novak took the title. Will Nick ever get another big run like this?
Yeah, he's a bit of a god, I thought I had played well. I want to congratulate Novak, I don't how now many times he has won it. And thank the umpires and ball girls and ball boys, I know we have a tough relationship at times. I am so tired. Our team has played so much tennis. I am really happy, it's the best result of my career so far. Maybe I will be back again, maybe not.
Nick, you'll be back. Not just in Wimbledon but in many finals. You showed why you are one of the best players in the world. Congrats to you and your team. I wish you all the best, man. I really think you are an amazing talent. I never thought I'm going to say so many nice things about you, considering the relationship! OK, it's officially a bromance! Hopefully this is the start of a wonderful friendship. Let's start with dinner and drinks and we will see. I lost words for what this trophy means. It has always been and always will be the most special tournament. Realising a childhood dream in winning this trophy. Every year it gets more meaningful, I am really blessed. The most special court in the world. I am extremely happy and grateful to be here.