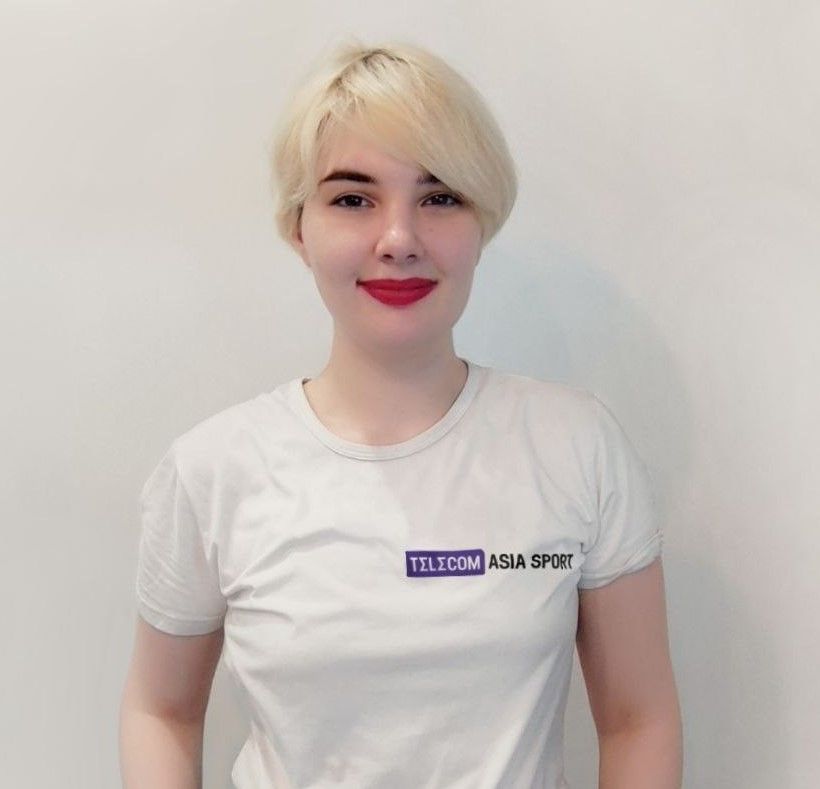 Top UFC lightweight and PARI ambassador Arman Tsarukyan will fight Brazilian Renato Carneiro, nicknamed "Moicano", on April 30th at UFC Fight Night 223 in Las Vegas (USA).

In this exclusive interview with Telecomasia.net the athlete talks about his training camp with freestyle wrestlers, shares his thoughts about Khamzat Chimaev's chances in his fight with Leon Edwards and expresses his thoughts about getting the US citizenship.

Bet on MMA with Bet365
"I was in a camp with freestyle wrestlers"
- Why did you decide to train in Krasnodar, Russia, this time instead of Thailand?

- We are in Krasnodar because I live here, my family is here. I'll spend the last two weeks here and then I'll go to the USA. I spent four weeks training in Sochi, working with our freestyle wrestlers. We have the best team in the world. I didn't miss the opportunity to spend more time with them.

- And where will you train in America? In the American Top Team?

- No, I'm going straight to Vegas to get acclimated. I'm going to the UFC Performance Institute.

- You said you were going to camp at ATT. Why didn't you train there before this fight?

- I want to train there for all my fights, but I never get to do it. Almost all my opponents train there, Damir Ismagulov, Mateusz Gamrot. Renato Moicano has been training at ATT for most of his life.

- Your training schedule includes swimming.

- I think about how to improve my endurance. I feel like it's gotten better in the last few years. I go swimming once a week. Although I didn't swim when I was training in Thailand. But now I'm really spending a lot of time in the water. I think it will work.

- How long does it take you to swim a lap?

- I haven't timed it. I can swim 50 meters underwater with flippers.

Bet on MMA with Bet365
- You said you trained with freestyle wrestlers. Who did you wrestle with?

- I want to fight a lot with everybody, because they are all famous athletes. I worked with Razambek Zhamalov, Makhach Murtazaliev always gave me some tips, pointed out the mistakes and helped me to solve them.

- How much did you improve after the training camp?

- I've always had the power. I need to work more on my technique: take my leg and put my opponent down so I don't waste a lot of energy. I learned more technique. When you fight wrestlers all the time, both strength and endurance go up.

Bet on MMA with Bet365
"If Yoel Romero had wrestled more, he could've become a UFC champion"
- Tokyo Olympic silver medalist Magomedkhabib Kadimagomedov has signed a contract with Bellator. What do you think about his prospects in MMA and how comfortable do fighters of this level feel in mixed martial arts?

- It's easiest for freestyle wrestlers to switch to MMA. They don't have to do 50% of the work, their muscle core is ready for MMA. If they pick up a freestyle wrestler and take him down, nothing will happen. But if they take down a boxer, he could get hurt, break his ribs. Kadimagomedov's chances are good. Even an intermediate level wrestler has great prospects in MMA.

- If Sydney silver medalist Yoel Romero of Cuba had used more wrestling, could he have become UFC champion?

- Wrestling takes up a lot of energy. Romero is a muscular guy, he tried to wrestle less because it takes a lot of energy. It's very hard to fight for 25 minutes in that style. And he came to MMA too late. If he had concentrated more on wrestling, he could have become a champion.

- Should Petr Yan come to Dagestan to train with your freestyle wrestlers?

- Absolutely, he should. His wrestling was much better when he was in Dagestan. Lately, maybe because of injuries, he has been wrestling less. I remember when Petr went to Dagestan, he was on a different level. Yan even beat Aljamain Sterling in the first fight.

Bet on MMA with Bet365
"I don't think Khabib would have beaten Volkanovski"
- At UFC 284, Islam Makhachev had the toughest fight of his career. If you were Islam, how would you set up your tactics against Alexander Volkanovski?

- Islam's tactics were good, he won some rounds. Volkanovski surprised me because he was able to defend himself and not get knocked down. That made Makhachev's tactics go a little bit wrong. But Islam also showed good striking skills. He won this fight with his striking technique. If it had been Khabib Nurmagomedov instead of Islam, I don't think Khabib would have beaten Alexander. Makhachev did. But it's not a fact that Volkanovski would have been able to defend himself against Khabib's takedowns and pressure.

- So Makhachev's kryptonite is the fighters who can defend against wrestling and still have good striking?

- That's right.

- If you beat Renato Moicano, who would you like to fight next?

- I would like to fight someone from the top 5. Preferably it would be Justin Gaethje or someone close to the title. It could be the loser of Beneil Dariush vs. Charles Oliveira. If Oliveira loses, I'd love to fight him.

- Is it a priority to have the fight in Abu Dhabi?

- Honestly, it would be cool to have a fight there. It would be much more convenient, everyone would be able to come and support. The plan is to have a fight now and in the fall.

- Is Moicano an easier opponent than Ismagulov?


- Moicano is a much tougher opponent. He has a lot of experience, good jiu-jitsu skills, he wrestles well. Yes, Ismagulov has better stand-up. But Moicano's boxing is not bad either. For me, Renato is better than Damir. Maybe I can go out there and knock him out in the first round.
Bet on MMA with Bet365
"Sayat is a good strategist, he understands his opponent's weaknesses"
- If you were Rafael Fiziev, would you fight Justin Gaethje? Or would you rather do what Khabib did: take him out first, then knock him down and submit?

- Of course it's better to fight like Khabib against Gaethje. But Fiziev is not Khabib. Rafael lacked composure and experience. His manager Sayat Abdrakhmanov yelled: "Calm down. Take your time". But Fiziev got very heated and started missing punches at the end of the second round. If it wasn't for that confusion, Rafael would have won. He started to play the same game as Justin.

- Was it surprising to you that it was the manager in Yan and Fiziev's corner who was shouting the loudest and giving the hints?

- Sayat is very competent in MMA. He knows his guys. No matter how many times I talk to him, he always has great insight. I want to call him the other day and ask him to do an analysis of Moicano. Sayat is a good strategist, he understands the keys to victory. He knew what Petr was saying between rounds. And he has been with Rafael since his first fight, always in his corner. I heard Sayat's hints in the Fiziev fight, Abdrakhmanov suggested what Rafael should do. The tips were useful. Fiziev was nervous and wanted to show what he could do, but in our fight you have to be patient. That's why Gaethje won. By the way, his coach kept shouting: "Calm down".

- Has Sayat ever helped you get the keys to your opponents?

- He always helps. All the advice he gave me was valuable. Of course, he didn't say anything before the fight with Damir because Sayat didn't want that fight to happen.

Bet on MMA with Bet365
"Jones can't choke Pavlovich like a child"
- Jon Jones gave Ciryl Gane no chance in his heavyweight debut. Do you think Sergei Pavlovich will look as helpless against Jones?

- Pavlovich will fight much better than Gane. I've heard he has a very hard punch, he knows how to wrestle. I don't think Jones is going to choke Sergei like a child. Pavlovich will give a good fight. Sergei is at his peak, he's hungry. I think he'll give 100% to win the belt.

- Were you surprised by Jones' debut performance?

- I wasn't surprised at all. Jones has great anthropometric measurements, long limbs. He's a good heavyweight. I have a friend who makes big sports bets. He called me before the fight and said: "There's big odds on Ciryl Gane. Should I bet?" I told him: "Don't you dare. Bet on Jones to finish him." Gane doesn't have a heavy punch, he's light on his feet, he scores points. But he has zero wrestling. Even Francis Ngannou could take him down. Ngannou is far from a wrestler.

- Would Fedor Emelianenko at his peak have beaten the current Jon Jones?

- No. Emelianenko wrestled well and he had a good punch. But Jones is much more versatile, he would not let Emelianenko near him, he would not let Fedor throw his overhand. Jones would have worked from a distance. That would have been the reason for his win.

"Chimaev would kill Edwards"
- Khamzat Chimaev and Shavkat Rakhmonov recently had an argument on social media. Who is your favorite in their potential fight?

- This fight is definitely the most anticipated fight in the CIS. For me the favorite is Chimaev. Khamzat is taller and bigger. I think he will win because of his wrestling. I saw Shavkat's last fight, yes, it wasn't bad, but he missed a lot of punches, he couldn't wrestle, he made wrong technical moves.

- Can Chimaev become a champion in both the welterweight and middleweight divisions?

- I think so. If he doesn't burn out and if he trains the way he used to. He would definitely become a champion in the under 77kg division because he's huge for that division. He's got the wrestling, the stand-up, the endurance. I think Chimaev would kill Leon Edwards. That fight would be the easiest for Khamzat: he'd take him down, he wouldn't let him get up, and he'd choke him. And it would be harder for him against Kamaru Usman because the Nigerian knows how to fight.

- So the punchers have very little chance in a fight with Chimaev?

- Almost none. Only a lucky punch would help.

Bet on MMA with Bet365
"Porsche and Lamborghini don't give you the same emotions as a BMW"
- You came to the 2016 training camp in a jeep. Tell us what kind of jeep it was and where it is now?

- At that time I drove a GL 63. It's gone now, I sold it. I've changed a lot of cars since then.

- What cars do you have in your park now?

- There is a Mercedes AMG GT and a BMW M5 F90. I have a lot of cars.

- What are the three cars you would like to have?

- A G-Wagon, a BMW M5. I think it's the best combination.

- I thought you were going to start listing race cars like 911 Porsche.

- Porsche and Lamborghini don't give you the same feeling as the BMW. It's uncomfortable to sit in a 911. It's tiny, it's cramped. Yes, it drives and steers well, everything is high quality and cool. But I prefer the BMW.

Bet on MMA with Bet365
"If I have a chance to get American citizenship, I'll take it"
- If you get citizenship of another country, do you think there will be a lot of angry fans?

- I have Armenian citizenship. I don't think there will be any problems. If there's a chance to get American citizenship, I'll get it. It's not because I don't like Russia, I want to live in Russia all my life, I like it here. I have the opportunity to move to the United States and live there. But I don't want to. I feel more comfortable here.

- Do your friends invite you to the mountains before the fights?

- No, they know I'm cutting weight. But after the fights we go straight to the mountains and there's khashlama, kebabs, pilaf.

- What is your favorite dish?
- Lamb khashlama. My favorite meat is mutton.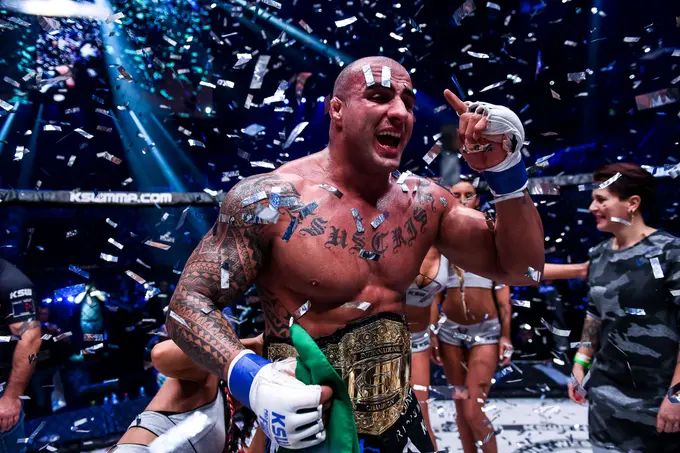 Fernando Rodrigues: Martial Arts won't Help Against Armed Criminals. Interview with Former KSW Champion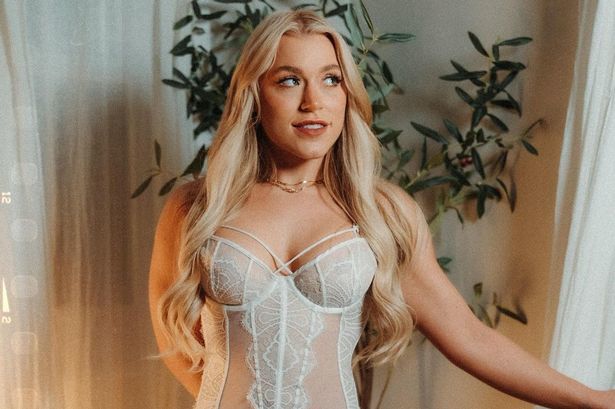 Elle Brooke Switched From Adult Films to Boxing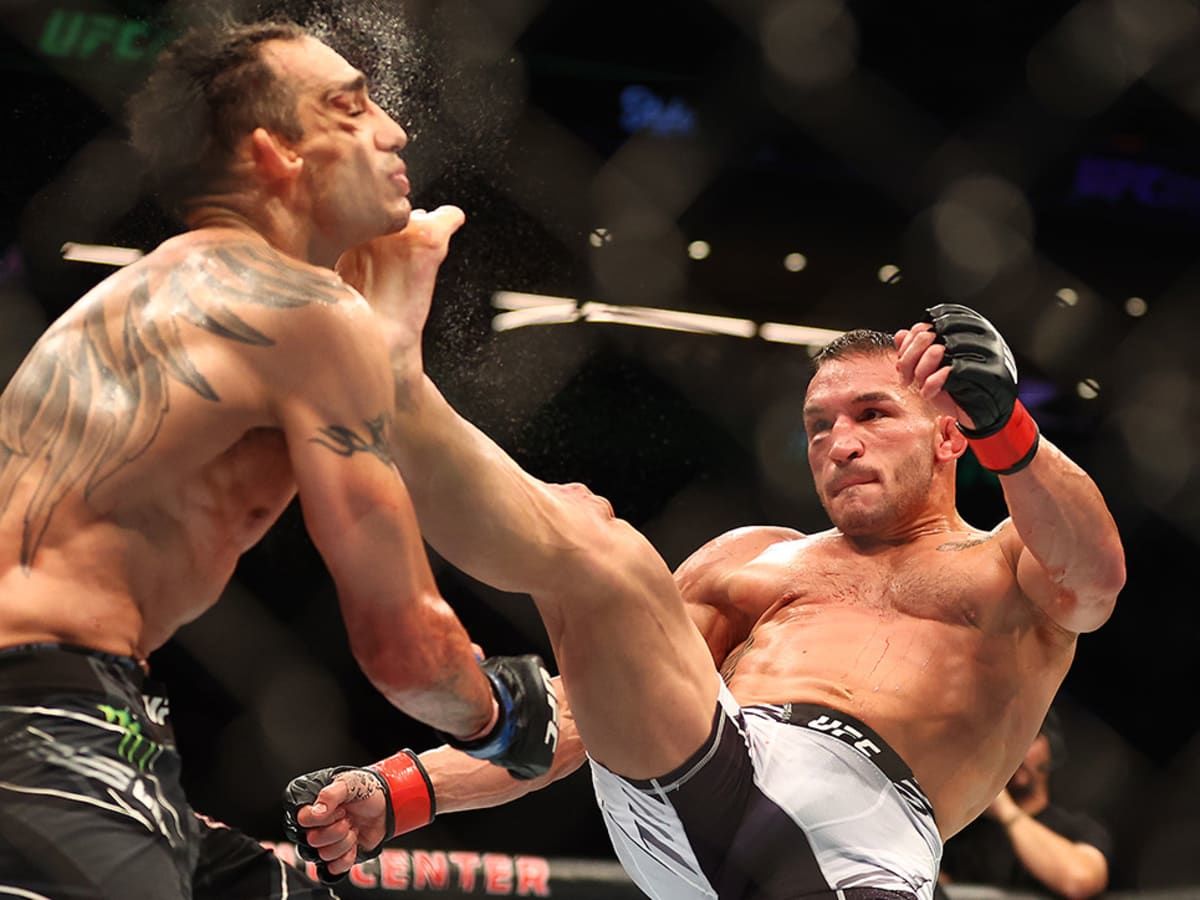 Deadly Beauty: Top 10 Rare MMA Knockouts