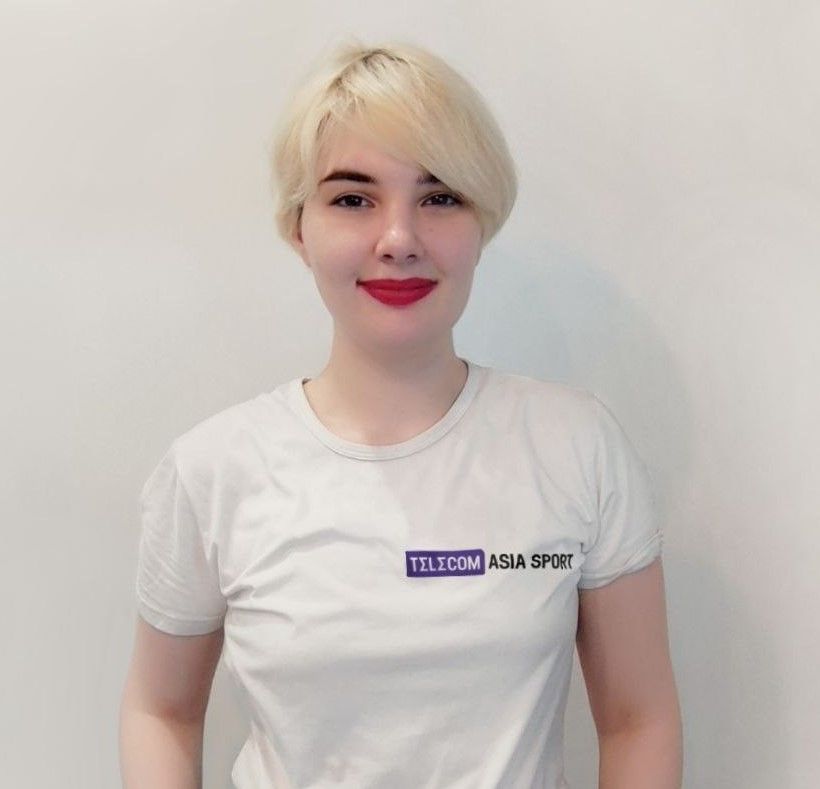 Recently, famous supermodel and Ronaldo's ex-girlfriend Irina Shayk often appears in explicit photo shoots. Sometimes she wears a jacket over her naked body, sometimes she's in her underwear and sometimes she's completely naked. Irina is proud of her body and rightly thinks she is a very sexy girl.

Bet on football with 1xbet
Telecom Asia Sport will tell you about the popular model Irina Shayk, who conquered the heart of one of the best footballers in the world Cristiano Ronaldo 13 years ago.
She grew up in a poor family and was bullied at school
Irina was born on January 6, 1986 in the small town of Yemanzhelinsk in Siberia. The Shaykhlislamovs (Shayk's real last name) were not a wealthy family. The girl's father worked in the mines, and her mother was a music teacher.

At school, Irina was constantly bullied by her classmates. Because she was tall and thin, the boys would ignore her and tease her. Irina didn't react and continued to study calmly.
Bet on football with 1xbet
She became a model thanks to her sister
After graduating from high school, Irina entered a business college in Chelyabinsk. She lived with her sister Tatiana, who attended the beauty school of the modeling studio "Svetlana". One day Tatiana invited Irina to go there with her.

Irina's looks immediately made her presence felt in the modeling business. At the age of 18 she was invited to the regional beauty contest "Supermodel" and won. The prize was about 800 dollars.

Bet on football with 1xbet
After winning, Irina was sent to Moscow for a federal contest "Supermodel of Russia" and a photo shoot. One of the judges - the president of the Grace modeling agency Gia Jikidze, who had worked with Natalia Vodianova, noticed the long-legged beauty. He invited 19-year-old Irina to Paris, and she accepted.
What lingerie brands does she advertise?
It was a lucky ticket to the world of modeling. By 2008, Irina's portfolio was filled with photos from shoots for Elle, Glamour, GQ, Annabelle, Bolero. Moreover, Intimissimi brand invited Irina to participate in an advertising campaign and then for the position of international ambassador.

Bet on football with 1xbet
In 2011 Irina Shayk had her first contact with sports - she shot for the Sports Illustrated Swimsuit Edition. She was photographed by famous photographers Pamela Hanson, Steve Erle and Rennio Maifredi.

Irina specializes in lingerie shoots. In addition to Intimissimi, she has modeled for Triumph, Armani, El Corte Ingles and Guess. No wonder that after such hot photo shoots models.com portal included Shayk in the top 10 sexiest models in the world. Can't argue with that!
Bet on football with 1xbet
Why didn't she marry Ronaldo?
Of course, femme fatale Irina Shayk has always had many fans. In 2010, football fans joined them. That's when the model started dating the living football legend, Cristiano Ronaldo. They met at a photo shoot for the Armani brand. An affair with Cristiano made Irina even more popular and her fees skyrocketed.

The happy couple seemed destined to get married. The footballer even introduced the model to his mother and sisters. The couple looked dreamy.

Bet on football with 1xbet
Irina and Cristiano have been together for five years, but the girl never got the proposal. Besides, the lovers hardly saw each other due to their busy schedules. The model spent all her time on photo shoots and fashion shows, and the footballer - on trainings and matches. As a result, the celebrity couple separated in 2015. In an interview, Shayk later revadmitted that she considered Ronaldo an immature, irresponsible and unreliable man.
Relationship with Bradley Cooper
Now Irina's personal life is going great. She is married to Hollywood actor Bradley Cooper, whom she first met at a party and immediately fell in love with.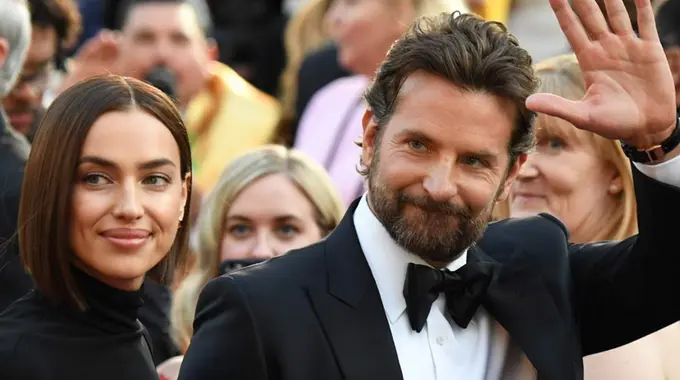 The actor didn't think too long like Ronaldo and proposed to Irina at the end of 2016. A few months later, the couple had a daughter, Lea De Seine. After her postpartum recovery, Shayk returned to the modeling world - she starred in L'Oreal ads and appeared on the cover of Vogue magazine.

Bet on football with 1xbet
There were also hard times for the couple. In 2019, the media wrote that Shayk and Cooper had broken up because the actor had cheated on her with Lady Gaga. Later it turned out to be true. However, last November, the model and the actor decided to give each other a second chance. They were spotted walking hand in hand on the streets of New York. Rumor has it that Cooper and Shayk are seriously considering having a second child.

Irina donates money to charity
Irina is a regular charity supporter, although she does not advertise it. The model paid for the renovation of the maternity hospital and the restoration of the children's ward. Shayk also donates part of her income to the charitable foundation "Pomogi". It collects money for surgeries and medicines for children with congenital diseases.
Hate over Olivier salad
Despite her positive public image, Irina was involved in a nasty scandal in July 2022. In New York, she went to a bathhouse with friends from Russia. After the steam bath, the model was photographed with bath brooms and Olivier salad, signing the photo as follows: "Russianzz on Wednesday".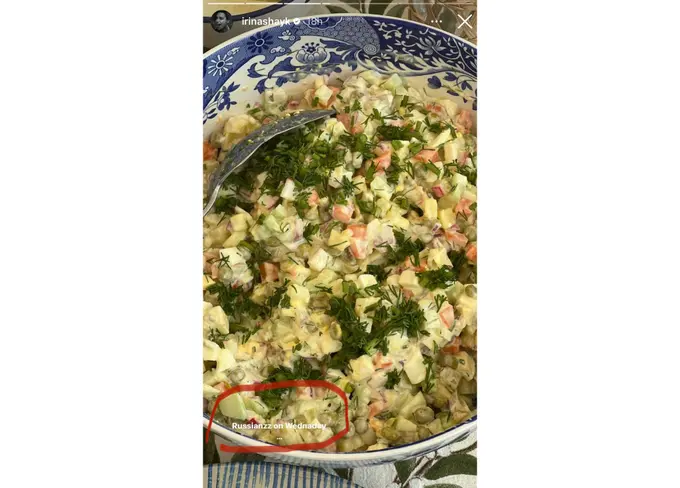 Bet on football with 1xbet
The photo caused a huge uproar in social networks because of Irina's caption. Users interpreted the letter Z as support for the Russian invasion of Ukraine. The girl had to delete the photo, but the wave of criticism against her continued. Haters asked international brands to cancel contracts with the Russian model and even brought up her photo with president Putin from two years ago. But in the end everything turned out fine.

Irina's explicit photo shoots
Because of her profession, 36-year-old Irina Shayk loves to surprise the public with unusual images. Recently, she cosplayed as American model Bettie Page.
The photos show Irina in black lingerie with her legs raised, or her hands tied with a rope and a bandage in her mouth. A Fifty Shades of Grey reference?

Bet on football with 1xbet
Irina Shayk is an example of a girl from a poor family who, thanks to her hard work and perseverance, has reached great heights in the world of modeling. It is interesting to follow her even after her separation from Ronaldo. By the way, after their separation, the footballer also found his perfect companion - Georgina Rodriguez.

Bet on football with 1xbet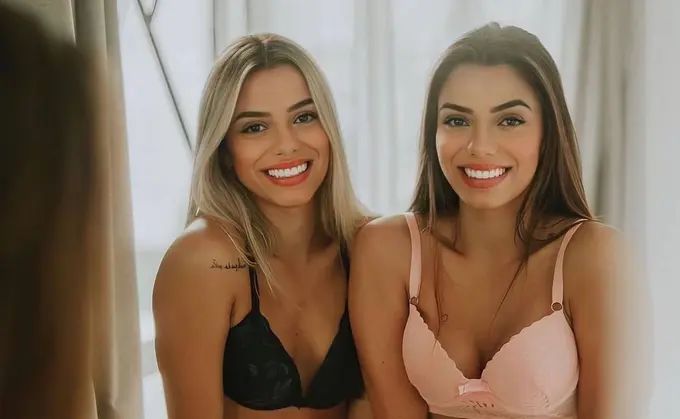 Is Neymar a Bad Pickup Artist? He Tried to Hit on Volleyball Twins, but They Turned Him Down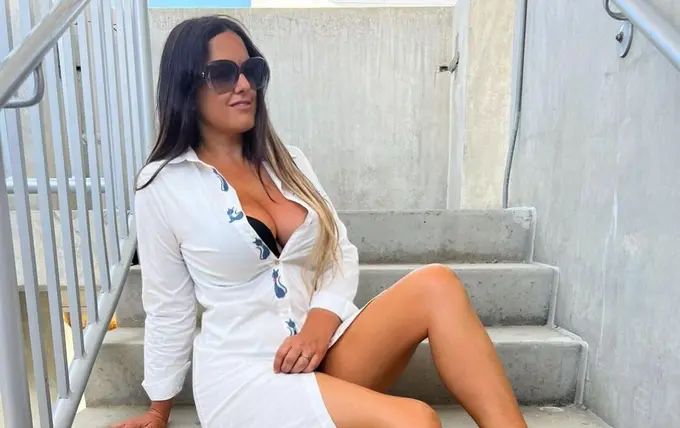 Hot Italian Claudia Romani — Supermodel, Milan's Ambassador, and Simply the Sexiest Referee in the World
Losing to Morocco in the World Cup is a Shame, Portugal had a Great Team: Interview with Fernando Meira